PC Water Cooling
ThermalTake Water 3.0 240 ARGB All In One CPU Cooling Solution
Water 3.0 240 ARGB
« Test System and Benchmarks
Final Thoughts
ThermalTake coolers have always performed as I expected. With Water 3.0 240 ARGB, I was pleasantly surprised how well it did cooling my overclocked configurations. I do strongly believe I would achieve lower temperatures with a 360mm radiator rather than with 240mm however I am not one bit disappointed in Water 3.0 240 ARGB performance in my test rig.
ARGB configuration is pretty easy to set up and get going. Some of the older motherboards do not have ARGB headers but don't worry you can still take the advantage of ARGB by using an enclosed ARGB controller module which could be easily used to controlled pre-defined settings of Water 3.0 240 ARGB.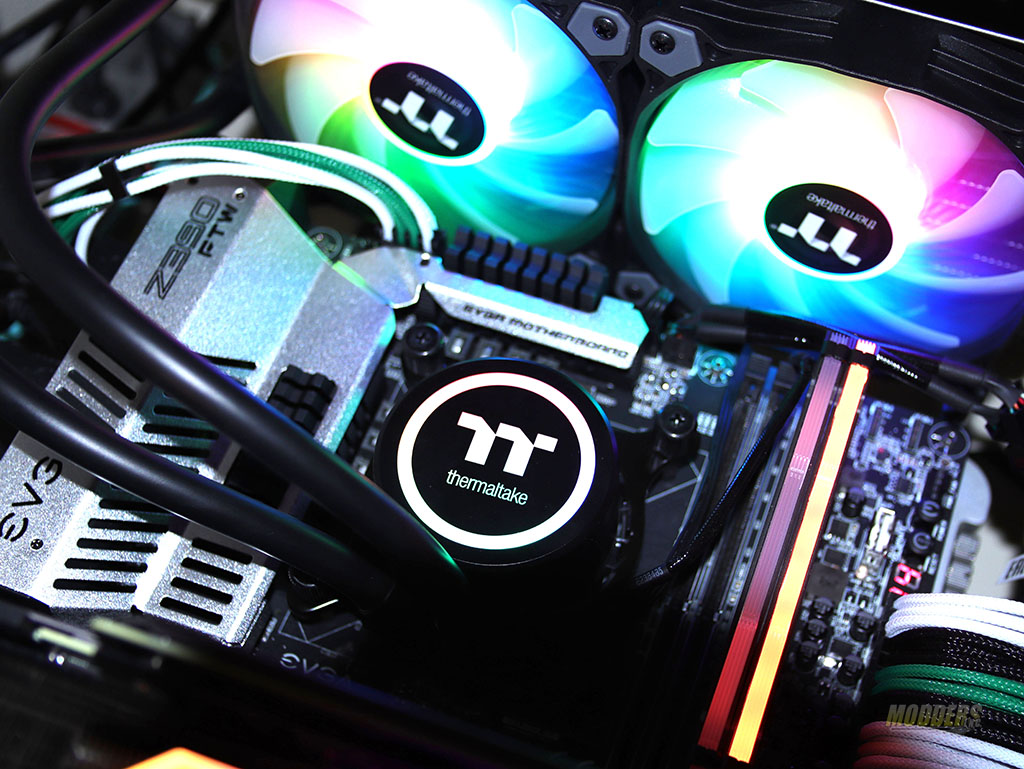 Water 3.0 240 ARGB is comfortably priced at $ 140 USD. The price seems fair however there are similar 240mm AIO systems that are priced for about $ 40 less and 360mm AIO units for about $140 price. The 360mm version of Water 3.0 ARGB retails for about $ 160. So if you absolutely want to use TT products, prepare to pay a little bit more money than the competition.
My experience with Water 3.0 240 ARGB was a short but pleasant one. I didn't find any issues with mountings or the flexibility of the hoses. Everything seemed to fit in its own place and that made installation a breeze. Great All In One cooler.