PC Water Cooling
ThermalTake Water 3.0 240 ARGB All In One CPU Cooling Solution
Water 3.0 240 ARGB
« Introduction and Specifications
|
Installation and Clearance Issues »
Closer Look at ThermalTake Water 3.0 240 ARGB
Dimensions of Water 3.0 ARGB 240 radiator are 270x120x27mm. The radiator has the same mounting holes as any other 240mm radiator on the market. Upon closer examination, I discovered that the radiator used here in Water 3.0 ARGB was originally designed for Water 3.0 Extreme S RGB.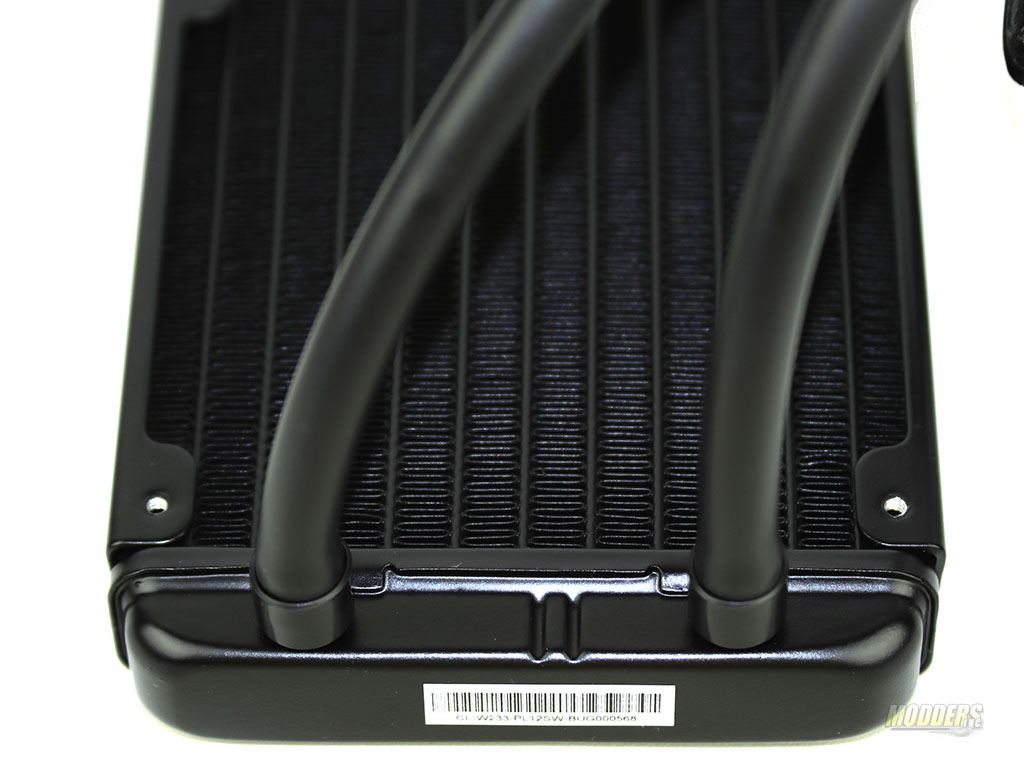 Just like we see in most AIO units the hoses are none removable. Water 3.0 ARGB also does not have a drain plug so it would be close to impossible to perform a full system flush.
On top of the pump, there is a stylish white transparent "TT thermaltake" logo. Underneath this logo is a set of ARGB LEDs. As you guessed it, this pump and the attached ARGB Fans will be synced together. The base of the CPU pump is made from copper and already has a thin layer of thermal paste on it. The surface of the copper base is somewhat reflective.
Both CPU Pump and ARGB fans have similar connectors. The CPU pump has a simple 3 pin pump connector with ARGB connector and Fans have 4 pin PWM connector with ARGB connector. You can with ease link these fans and CPU pump together by just connecting all of the connectors to the proper headers or use provided ARGB Sync powered module.
Fans included with Water 3.0 ARGB are TT-1225. These are brushless fans that operate at maximum RPM of 1500. Their Max. Air Flow is 56.45 CFM and Max. Static Pressure is 1.59 mm-H2O.
Blade geometry here is based on the standard curved blade fan. No special ridges or indentations here in the blade.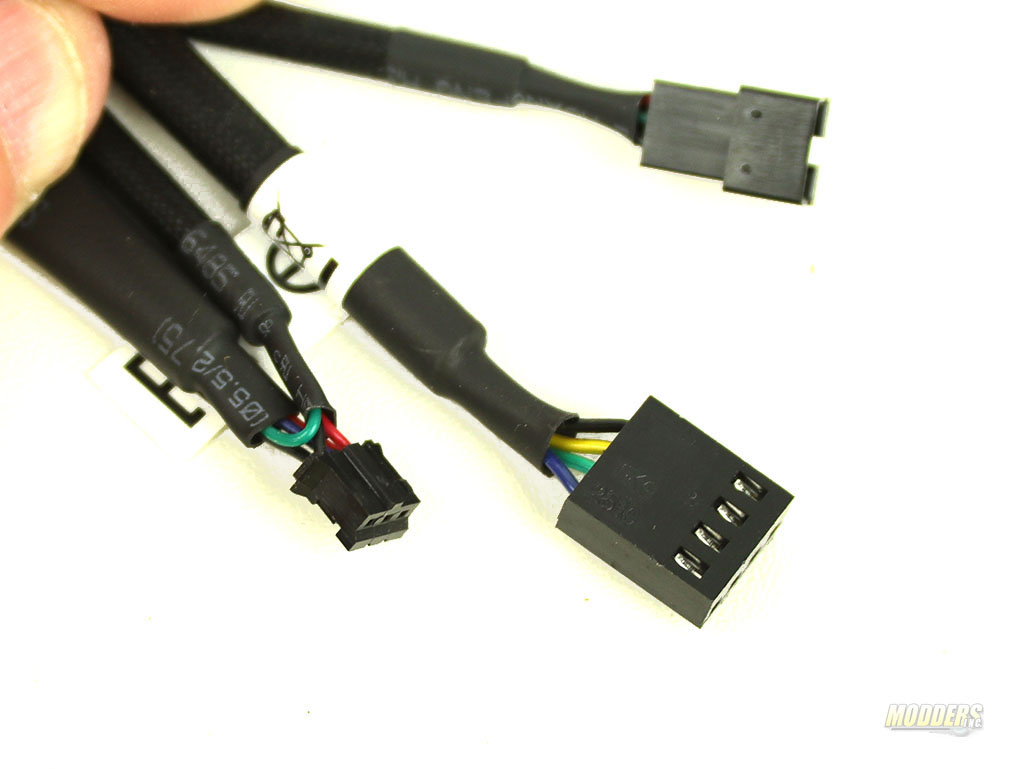 Each fan comes with an ARGB extension cable and a PWM connector which should be connected to your motherboard header.