PC Water Cooling
Enermax LiqFusion 240 RGB: RGB Sync Your Whole World
LiqFusion 240 RGB
A Closer Look at the Enermax LiqFusion 240 RGB »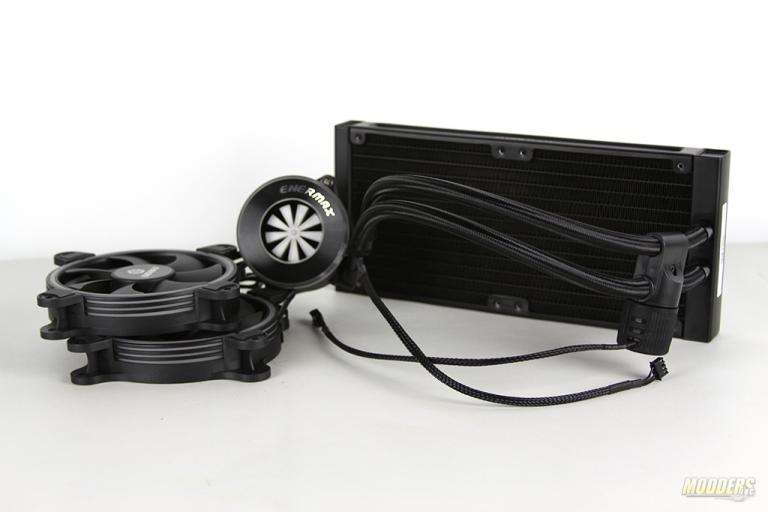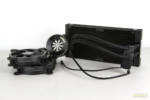 When it comes to All In One Coolers what are you looking for in terms of features and performance? Is it the RGB options that you fancy or its the low temperatures when overclocking your CPU? Most of the demand we see out there is a combination of eye candy and performance from All In One Coolers. Enermax has a long track record of providing enthusiasts with some of the best AIO cooling systems on the market. If you need a great performing cooler fast, you can't go wrong with Enermax. With all of the newer motherboard supporting RGB Sync functions, Enermax offers a new line of Liq products, LiqFusion. LiqFusion products offer high-performance cooling with RGB Sync options. Their latest RGB model is LiqFusion 240 RGB. This particular All In One cooler has individually addressable LEDs which are built exclusively for the RGB Sync for Intel and AMD chipsets.
Review Sample Provided by: Enermax
Product Name: Enermax LiqFusion 240 RGB
Price at time of review: $ 119.99 USD MSRP
Product was given in exchange for work done to produce this review.
Visual representation of LiqFusion 240 RGB on the packaging is very vivid and detailed. To get acquainted with the specifications of LiqFusion 240 RGB, Enermax included all of the relative information about the AIO system on the back of the packaging box.
The internal packaging of LiqFusion 240 RGB is embedded in a recyclable cardboard tray. All of the components are nicely wrapped in plastic bags to prevent scratches. The accessories of LiqFusion 240 RGB consist of Y cables, SATA power cable, Molex power cable, ATX Power Supply a set of mounting brackets for Intel and AMD chipsets, and, a couple of bags of screws for mounting fans and brackets.
In addition, Enermax includes a thermal paste (Dow Corning® TC-5121) and unknown paste, maintenance coolant, spatula and RGB Control box.
Technical Specifications
Model
ELC-LF240-RGB
CPU Socket
Intel® LGA 2066/2011-3/2011/1366/1156/1155/1151/1150/775
AMD® AM4/AM3+/AM3/AM2+/AM2/FM2+/FM2/FM1
Material
Copper base with Aluminum Radiator
Pump
Bearing
Ceramic bearing
MTBF
50,000 hrs
Rated Voltage
12V
Rated Current
0.18A
Fan
Dimension
120 x 120 x 25 mm
Bearing
Twister Bearing
MTBF
≧160000 hrs
Speed
500 – 2000 RPM (±10%)
Rated Voltage
12V
Rated Current
0.3A
Air Flow
23.81 ~ 102.17 CFM
40.45 ~ 173.59 m3/h
Static Pressure
0.673 ~ 6.28 mm-H2O
Noise Level
14 ~ 28 dBA
Connector
4 Pin PWM + 4 Pin RGB
Thermal Grease
Dow Corning® TC-5121
Maintenance Kit
100ml coolant, 1g thermal grease