PlayerUnknown's Battlegrounds (a.k.a.PUBG) is the hit game for 2017 and into 2018. So it is only natural that case modders would create some awesome pieces that represent the game. During this competition the modders are also representing their home countries. Each team has their own style and take on creating the case mods. Two of the teams went on extreme paths while the three remaining teams went with a more traditional style. Either way all the PlayerUnknown's Battlegrounds PC mods are amazing!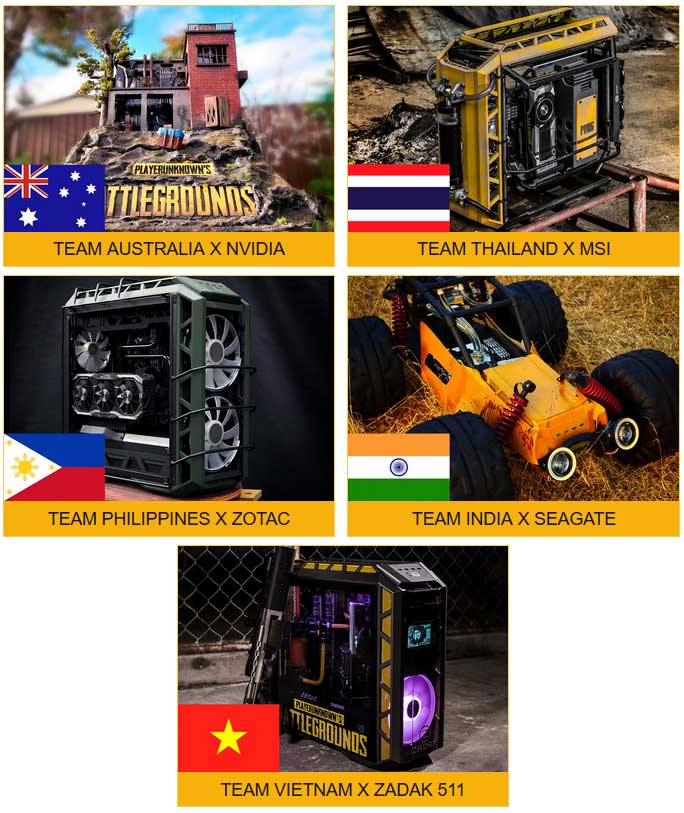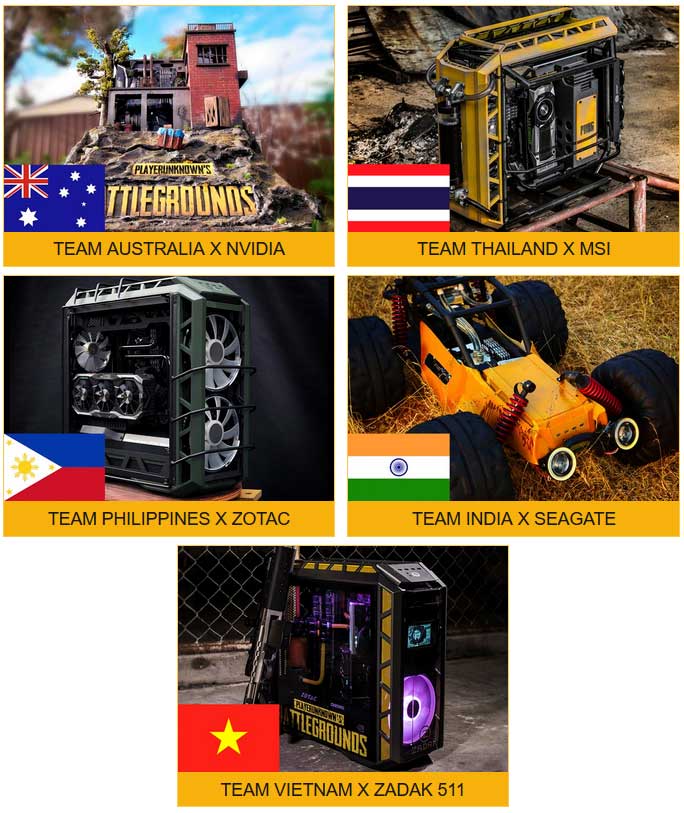 Voting begins January 16th 2018 until January 21st 2018.
All PUBG fans get a chance to decide which MOD team nailed the PUBG concept.
All voters will be entered into a lucky draw prize to win Cooler Master Online Store vouchers worth $300 USD.
Open to participants worldwide.
Online store vouchers can be used at any Cooler Master online store.
Vouchers code will be emailed to the winner.
The winner of the lucky draw will be announced on January 24th, 2018.
The winning team will be determined by a mix of public voting and judges.
The winning team will be announced on January 24th, 2018.
Please visit the BattleMods site before January 21st to place your vote and for a chance to win $300! You can also see a lot more information about the cases at the BattleMods site to help you pick the best mod.