Scratch Build Mods »
For the third year in a row we, Modders-Inc, have been able to bring the case modding contest to QuakeCon. Over the three years the case mods showing up at QuakeCon have gotten better and it gets harder to pick the winners. This year we had five judges ranging from non modders to modders that have been doing it for years. This process helps balance out the way they get judged when seen through different eyes. So without further a due here are the winners in their respected classes.
Case Mods: Mods created from a manufactured case.
3rd Place:
Michael Long's Shark Tank case mod with live sharks on one side and a fully functional PC on the other was a crowd favorite.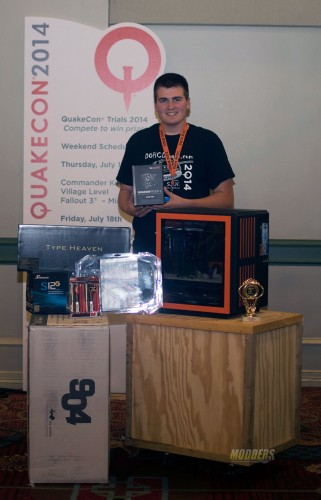 2nd Place:
Taking second place is Nick Blackwell with his Man of Steel case mod. There were lots of details that blended in with the mod and made this a must see mod.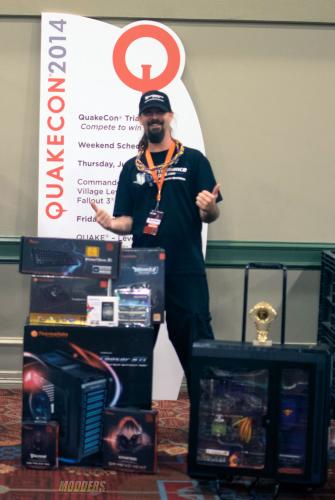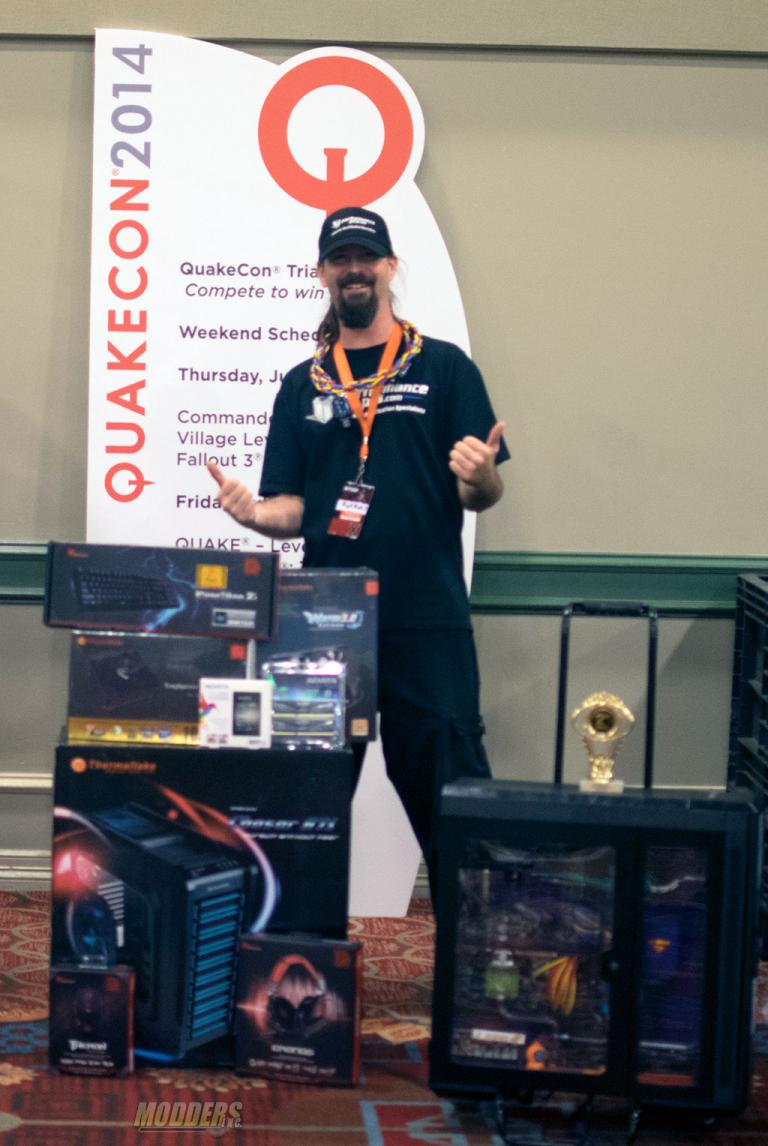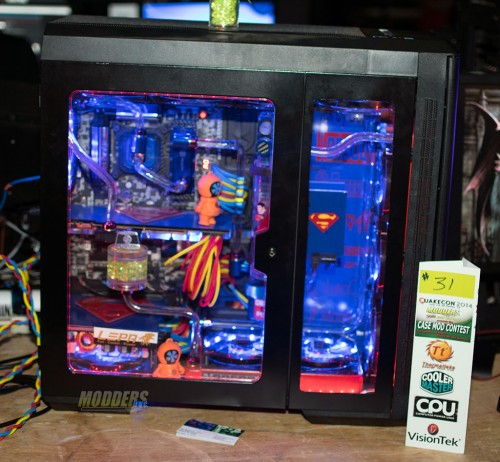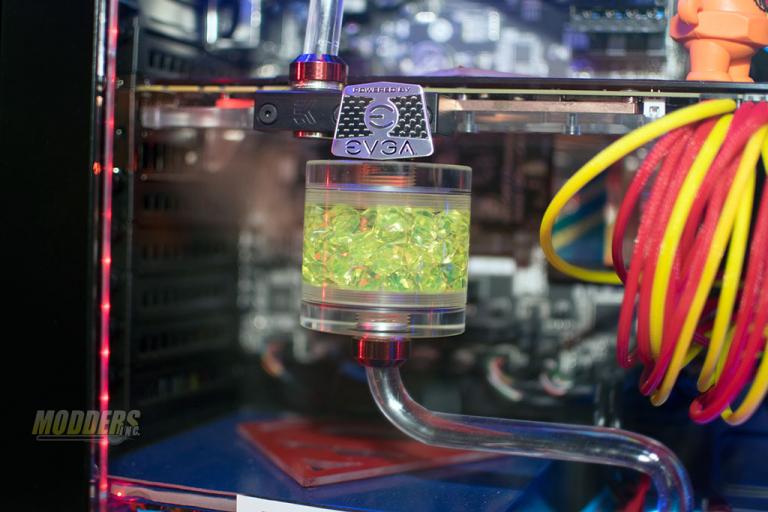 1st Place:
This year's winner of the Case Mod category is Gary Murphy with his Toxic Envi case mod. Is the look of the case over the top, no but case modding is not all about flashy stuff. I can safely say that many people probably walked right by Gary's mod thinking it was just a case painted green. What put this case mod at the top of the list in its division was the attention to perfection. Every hand made piece is perfect and perfectly complements the other items.