A Closer Look at the Tt eSPORTS Cronos Riing RGB 7.1 Headset »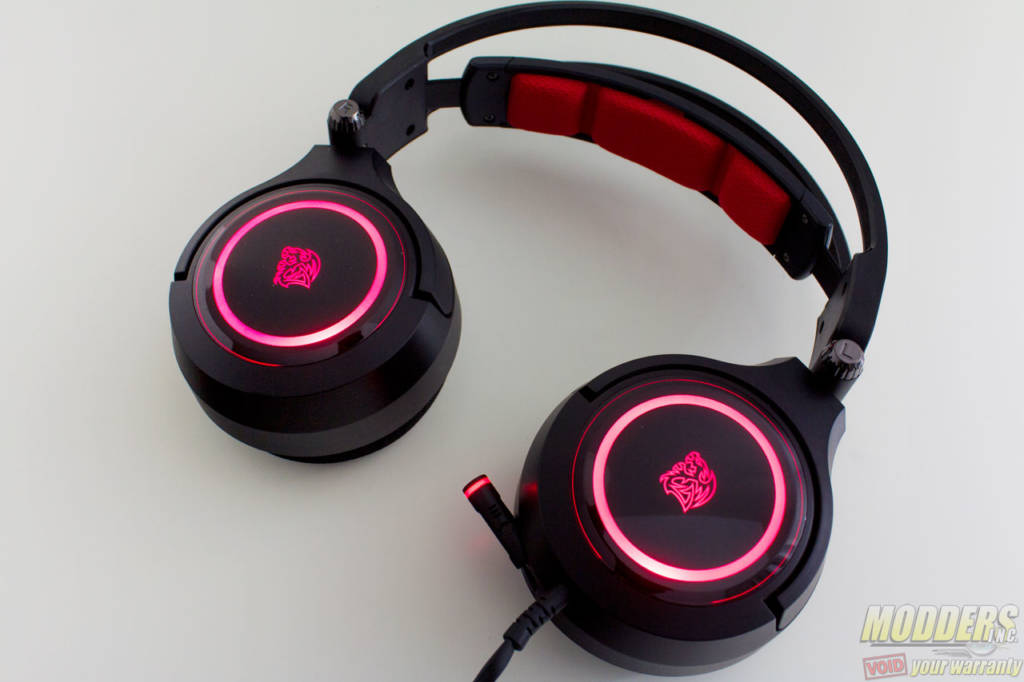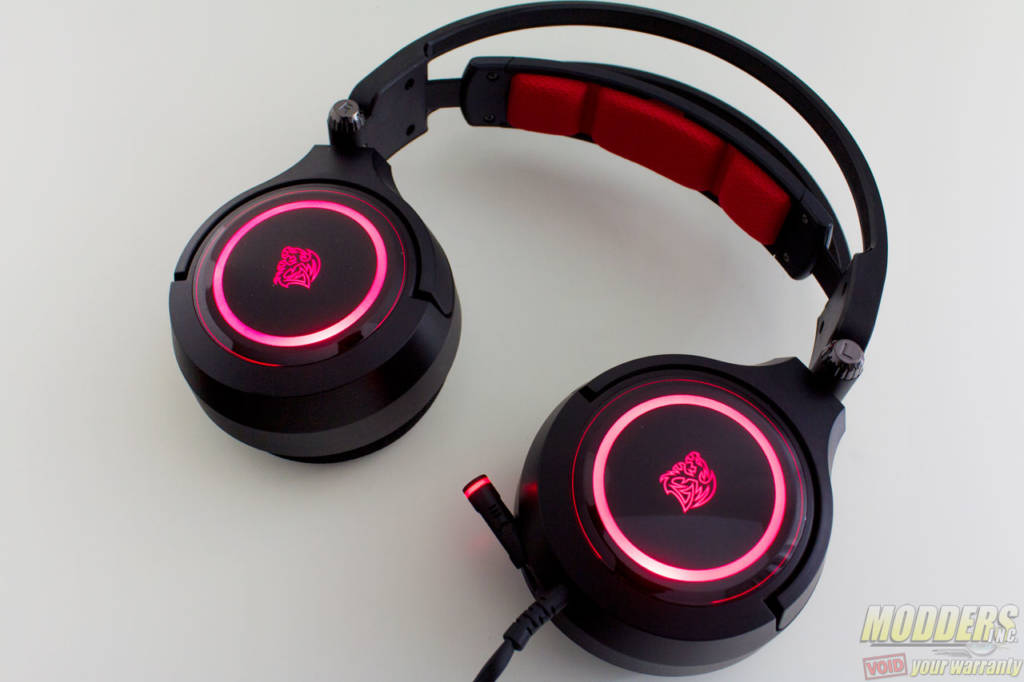 If you want to be heard, you better be ready to listen. I'm assuming that applies even in an FPS death match scenario and I want to curse out the guy who keeps on fragging me as well. For that to happen, I would need a reliable headset first. Preferably something that would allow for accurately surround listening. Tt eSPORTS with their latest Cronos RGB 7.1 gaming headset having oversized 50mm drivers might be the right choice. It also happens to have RGB LED lighting so you can match the colour to whatever mood feels appropriate. For $89.99, it is one of the more premium headsets in the Tt eSPORTS gaming peripheral lineup.
[sc:sponsor sponsor="Tt eSPORTS" product_link="http://www.ttesports.com/Headset/259/CRONOS_Riing_RGB_7_1/productPage.htm?a=a&g=ftr#.WZYtr1GGO70″ product_name="Cronos Riing RGB 7.1 Headset" product_price_link="https://www.amazon.com/Tt-eSPORTS-Comfortable-Retractable-HT-CRA-DIECBK-20/dp/B06XKDJ466/ref=sr_1_1?ie=UTF8&qid=1489487716&sr=8-1&keywords=HT-CRA-DIECBK-20″ product_price="$89.99″ ]
Packaging
The box has the typical red and black color scheme found on most E-Sports products and it just happens that it is Tt eSPORTS signature colors as well.  A large viewing window at the front and the side gives buyers a solid preview of the actual scale of the headset before buying.  The backside outlines the rest of the features and even shows off the various colours available.
Accessories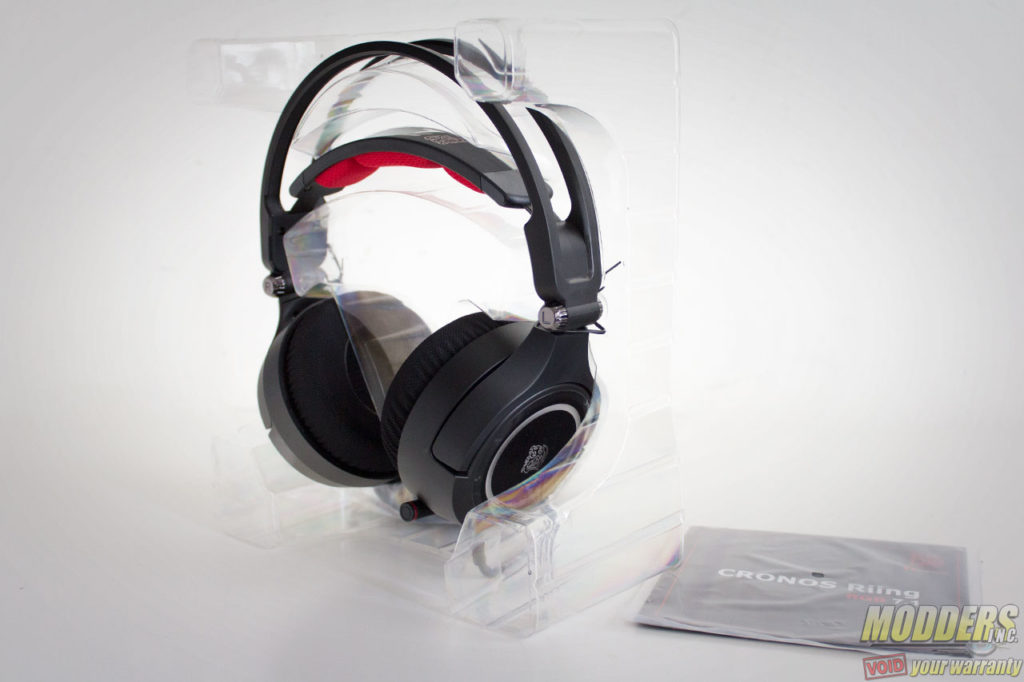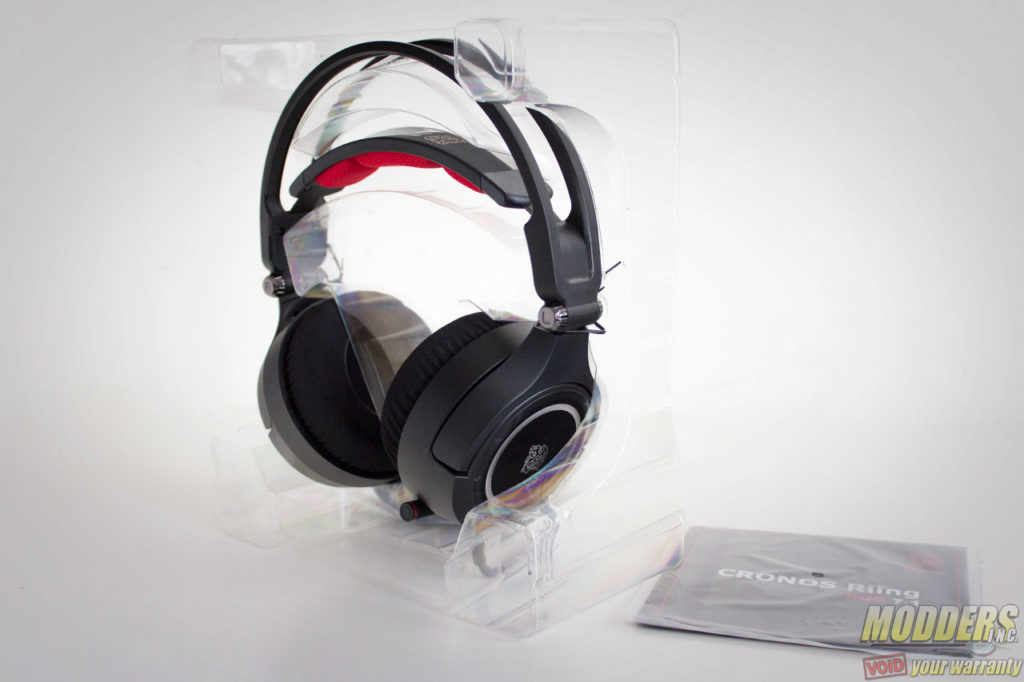 The headset is held in a form-fitting plastic mold so that it stays in place at the center of the box.  Since there are no detachable parts, there are no extra accessories included other than the user's guide.
Headset Specifications:
| | |
| --- | --- |
| COLOR | DIAMOND BLACK |
| CONNECTOR | USB PLUG X1 |
| DRIVER UNIT (MM) | 50MM NEODYMIUM MAGNET |
| CABLE LENGTH | 2.0 METERS |
| PLUG&PLAY MICROPHONE | YES |
| EXTERNAL IN-LINE CONTROLLER | YES |
| PART NUMBER | HT-CRA-DIECBK-20 |
| CHANNEL | VIRTUAL 3D 7.1 SURROUND SOUND |
| FREQUENCY RESPONSE | 20HZ-20KHZ |
| IMPEDANCE | 32 Ω |
| SENSITIVITY | 99 ±3 DB |
| MAX INPUT | 100 MW |
Microphone Specifications
| | |
| --- | --- |
| MIC DIRECTIVITY | OMNI-DIRECTIONAL |
| ACCESSORIES | WARRANTY CARD X 1 QUICK INSTALLATION GUIDE X 1 |
| MIC SENSITIVITY | -42DB ± 3DB |
| MIC FREQUENCY | 100HZ~10KHZ |
| MIC IMPEDANCE | < 2.2KΩ |