News and Articles
VIPER GAMING announces Viper Steel Series DDR4 SODIMM Performance Memory


Viper Gaming Announces the new Viper Steel Series DDR4 SODIMM Performance Memory
We all love to Game.  We all love to attend those flashy LAN parties to demonstrate our skills with a keyboard.  We don't love lugging our full-size tower or even midsize tower to these events.  Not only are they heavy and unwieldy, one slip and our expensive gaming rig is a pile of scrap.  But what to do?  We all want that speed, that extra edge we get from our full-size gaming rig.  Fast memory?  Has to be a full-size DIMM, right?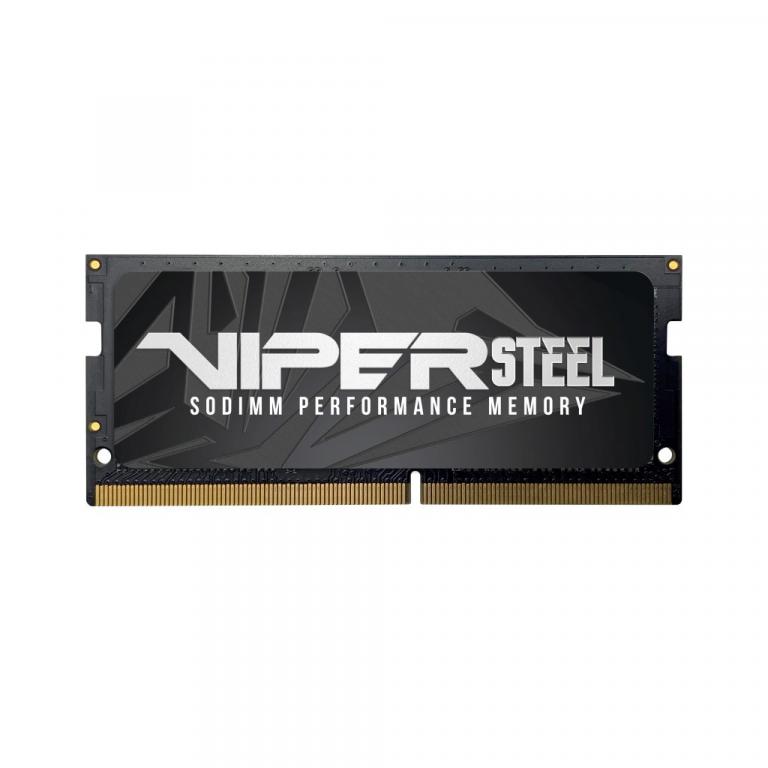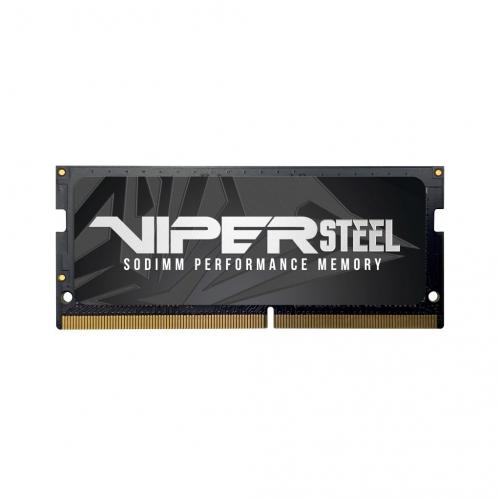 Not Any More!  Viper Gaming has released a new SODIMM for your gaming laptop or small ITX build that is as fast or maybe even faster than what is in your full-size gamer.  The new Viper Steel Series DDR4 SODIMM Performance Memory will reach speeds of up to 3000MHz.  Yes, that's right.  Tiny package BIG performance!  Available from 8GB to 16GB, there is a size for anyone's needs.
Now some of you may be thinking, "Something that fast will create to much heat!  I can't put that in my laptop!".  Not to worry.  Viper Gaming has designed the Steel Series to withstand higher temperatures and uses a proprietary sorting process to ensure the utmost in quality.
So load up that laptop or ITX build and strut your stuff into the nearest LAN party and blow away the competition on their large rigs.  Check out the full press release below and the specs of the new Viper Steel Series DDR4 SODIMM.
VIPER GAMING announces Viper Steel Series DDR4 SODIMM Performance Memory
Cutting-edge performance, rock solid quality, available from 8GB to 16GB up to 3000MHz, perfect for every Gaming laptop and small form factor PC.
FREMONT, CA — April 17th, 2019 — VIPER GAMING, a trademarked brand of PATRIOT and a global leader in performance memory, solid state drives, and flash storage solutions, today announced the release of Viper Steel Series DDR4 SODIMM Performance Memory featuring cutting-edge performance with speeds up to 3000MHz, available from 8GB to 16GB.


Gamers bring their full tower desktop PC to a LAN party to enjoy a whole week of gaming, staying up late, and honing their gaming performance. However, they dread moving that large tower to and from the event. Gamers attend LAN events because they are a great way to socialize and strive to strike a balance between gaming, performance, and portability. Many gamers have been pushed to adopt a high-performance ITX desktop or gaming laptop instead of a clumsy full tower PC while sacrificing the performance they need. Viper Gaming has addressed this critical deficiency by developing a line of SODIMM memory modules which can deliver desktop power to the gaming laptop and small form-factor PC. Viper Steel series SODIMM aims to provide unparalleled performance for laptops and small form-factor PCs without sacrificing any reliability under any system load. Viper Steel SODIMM memory modules are hand tested and validated for the broadest compatibility across the latest Intel® and AMD™ platforms.


Backed by a limited lifetime warranty, Viper steel series DDR4 SODIMM is available from 8GB and 16GB single channel with speeds offered between 2400MHz up to 3000MHz. All Viper Steel Series modules are compatible with Intel XMP 2.0 and are designed for gamers who want to tweak the performance of their laptop and ITX desktop to the limit.Viper Steel series DDR4 SODIMM is entirely compatible with Intel latest XMP 2.0 specifications and allow users to easily set their memory speed and timings to get the highest possible performance and stability in a gaming laptop. It makes performance adjustments simple and easy, even for a novice gamer without experience in overclocking. Viper Steel series DDR4 SODIMM is designed to provide unparalleled performance and ultra-stability in harsh computer environments such as gaming laptops, ITX gaming desktops, and other small form factor PCs and guarantees the irreplaceable reliability and the instant plug-and-play performance."The use of gaming laptops is on the rise due to their portability and performance." Said Roger Shinmoto, the Vice President of Viper Gaming. "Due to the unique constraints of mobile hardware, it is important to maximize performance wherever you can and is why we created this new series of memory especially for hardcore gamers who use a laptop or ITX desktop" he explained. Viper Steel series DDR4 SODIMM modules built with best-quality components and affixed to a ten-layer PCB to guarantee outstanding signal integrity for ultra-stability. Thermal performance in a gaming laptop memory module is a severe problem to solve due to the space inside a laptop. Given this, the materials used in the module are designed to withstand higher temperatures to ensure that system performance is not compromised. In addition, ICs featured on the modules have gone through a proprietary sorting process to sustain strict quality standards and higher reliability in fierce thermal conditions.


| | | | |
| --- | --- | --- | --- |
| Part no. | Frequency | Capacity | MSRP |
| PVS48G240C5S | 2400MHz | 8GB |  $51.99-$60.99 |
| PVS48G266C8S | 2666MHz | 8GB |  $51.99-$60.99 |
| PVS416G240C5S | 2400MHz | 16GB | $98.99-$104.99 |
| PVS416G266C8S | 2666MHz | 16GB | $98.99-$104.99 |
 Availability
Viper Steel series DDR4 SODIMM is expected to be available at major retailers:
For more product information:
About VIPER GAMING
VIPER GAMING is a trademarked brand of PATRIOT, a global leader in performance memory, SSD and flash storage solutions. Established in 2007 with the unveiling of the well-known, top-tier line of computer memory. Since then, the VIPER GAMING has become synonymous with elite performance and reliability among gamers worldwide. In 2015, VIPER GAMING decided to expand its product categories to include gaming keyboards, headsets, and mice. Offering entry, mid-level and high-end solutions with rich feature sets, VIPER GAMING award-winning peripherals provide gamers everywhere the best price-for-performance and reliability that enables gamers to dominate in their sport.
About PATRIOT 
PATRIOT is a leading manufacturer of high performance, enthusiast memory modules, SSDs, flash storage, gaming peripherals, and mobile accessories. Founded in 1985 and headquartered in Fremont, CA, USA, PATRIOT is committed to technology innovation, customer satisfaction and providing the best price for performance on the market. PATRIOT products have become world renown for their extreme performance, reliability, and innovation. PATRIOT sells its products through original equipment manufacturers, retailers, e-tailers and distributors throughout the world with operations in North America, South America, Asia, and Europe. All company and/or product names may be trade names, trademarks and/or registered trademarks of the respective owners with which they are associated. Features, pricing, availability, and specifications are subject to change without notice.