Grant Anderson's Wooden Travel Case Case Mod
I built this as it was something I'd always wanted – a Bond-Style computer in a case.  It's kind of retro and quite tactile as the case is solid wood and there's lots of brass hinges and catches (plus secret compartments)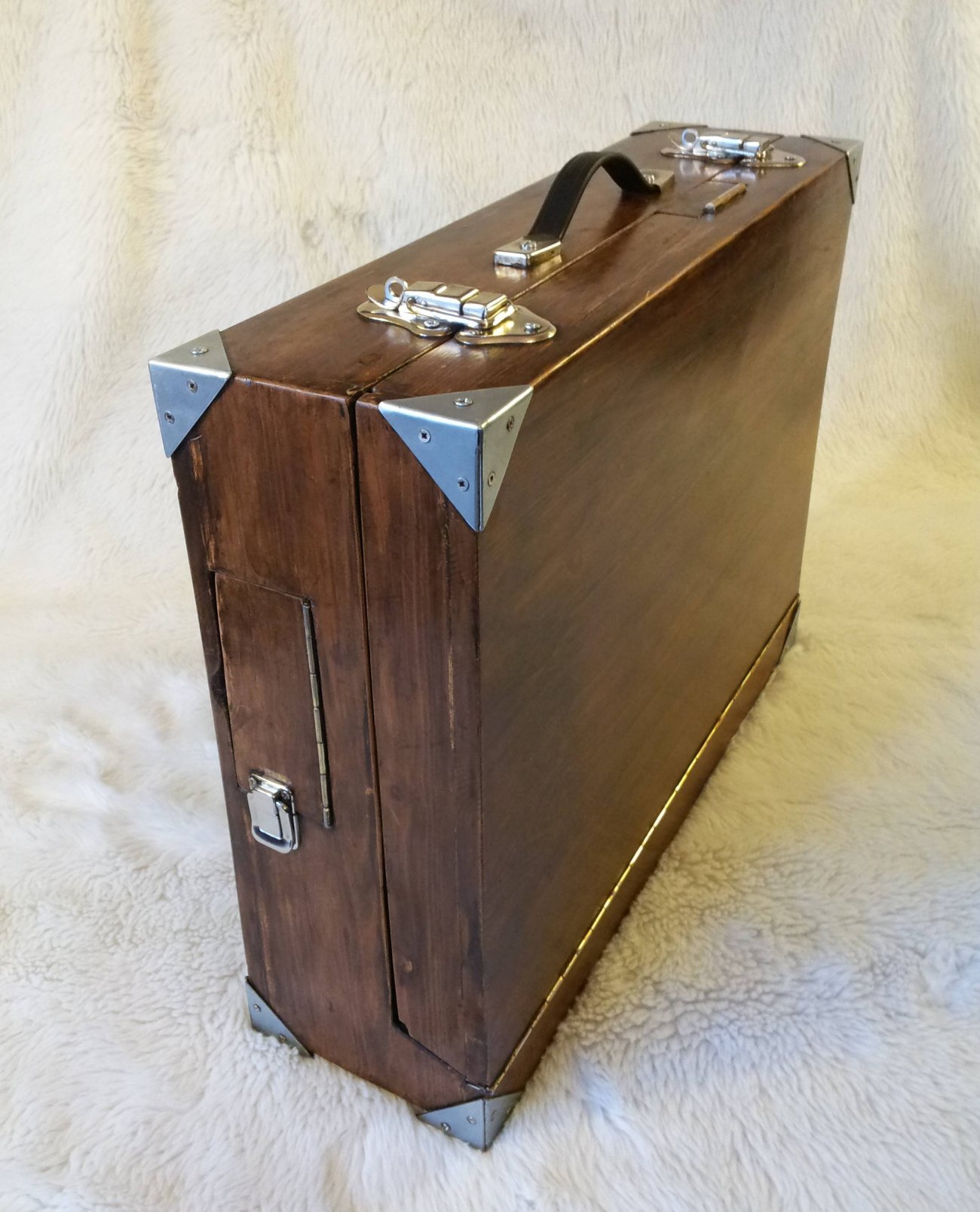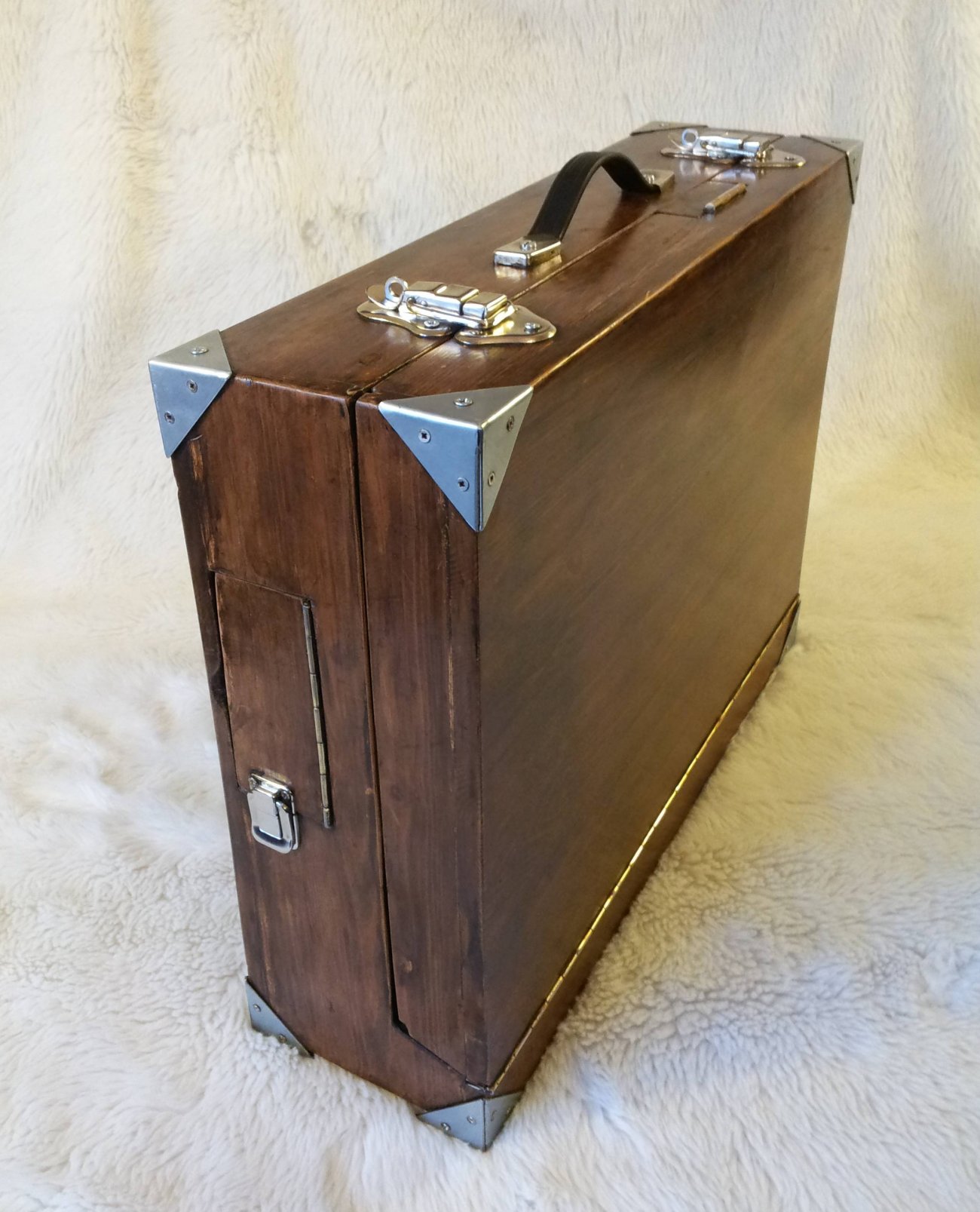 It's designed to fill the gap between laptop and computers – it's portable and plugs in with just one cable, yet it has the advantages of a full-sized PC, only minus all the cables and fuss.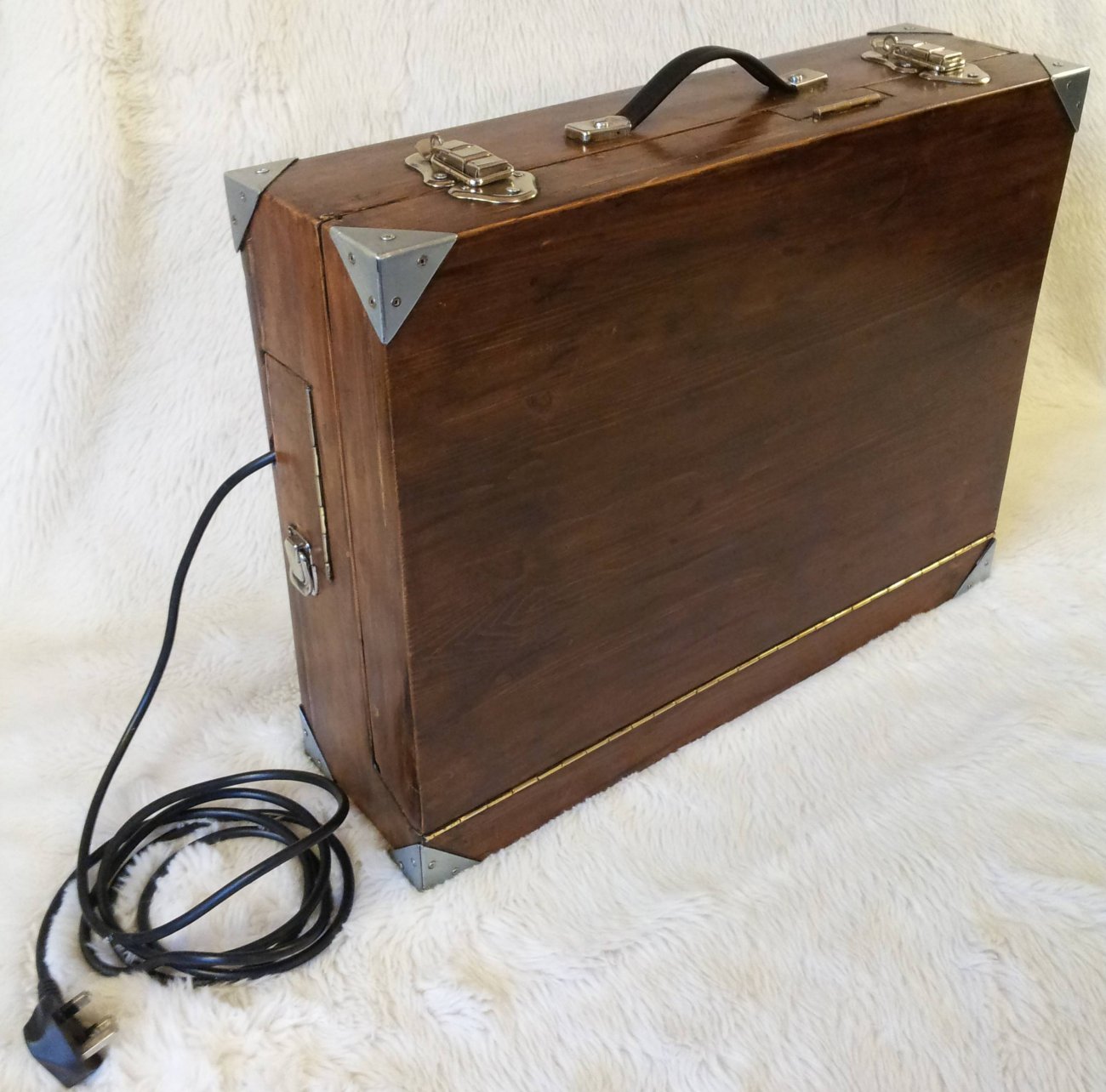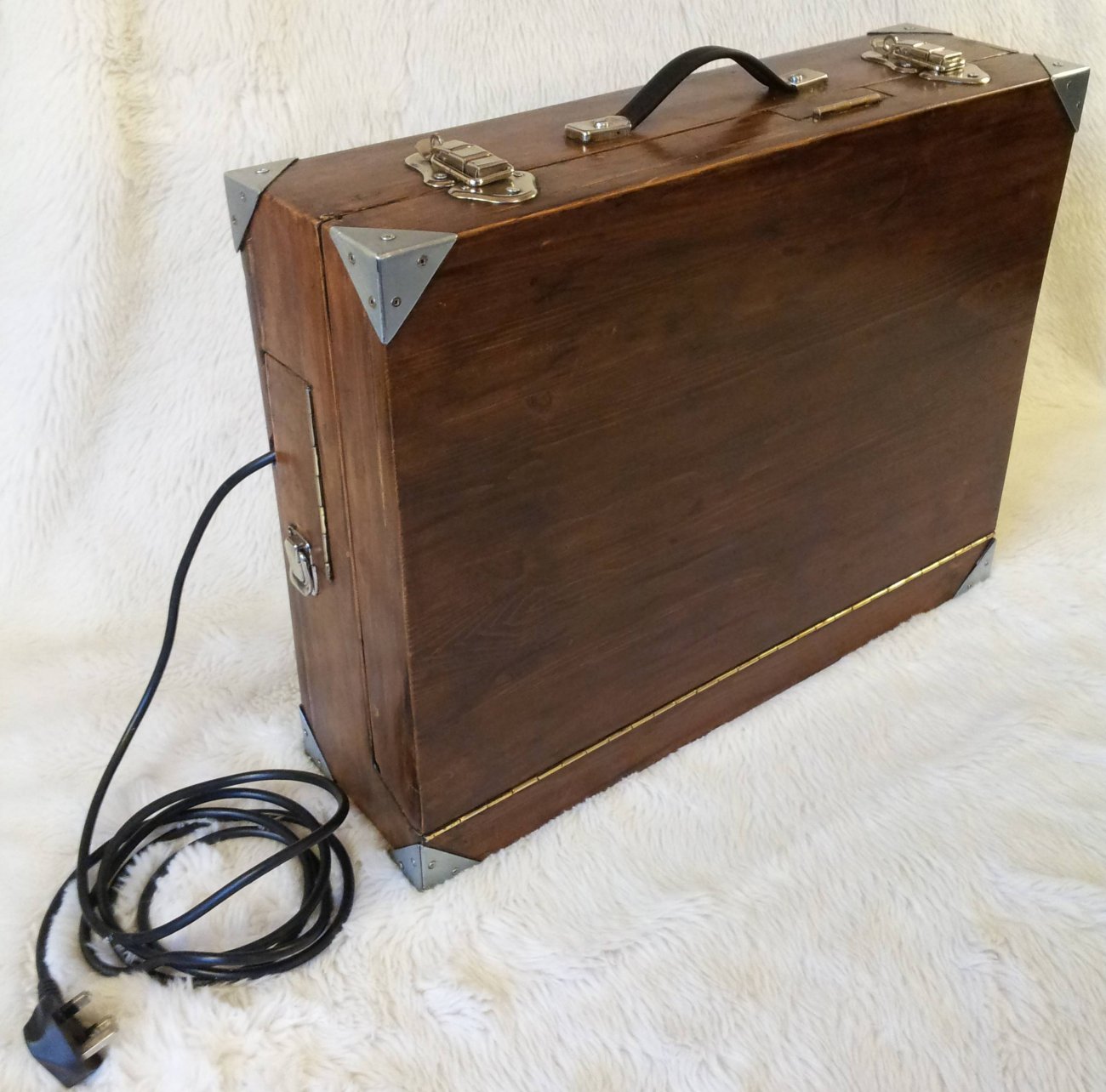 It has a large 22″ IPS Screen, a built-in amplifier and some serious speakers, plus the computer itself.  And when not in use you can simply close it up and it looks like a cool wooden travel case.  You can also unplug the built-in screen and run a cable to plug in an external screen.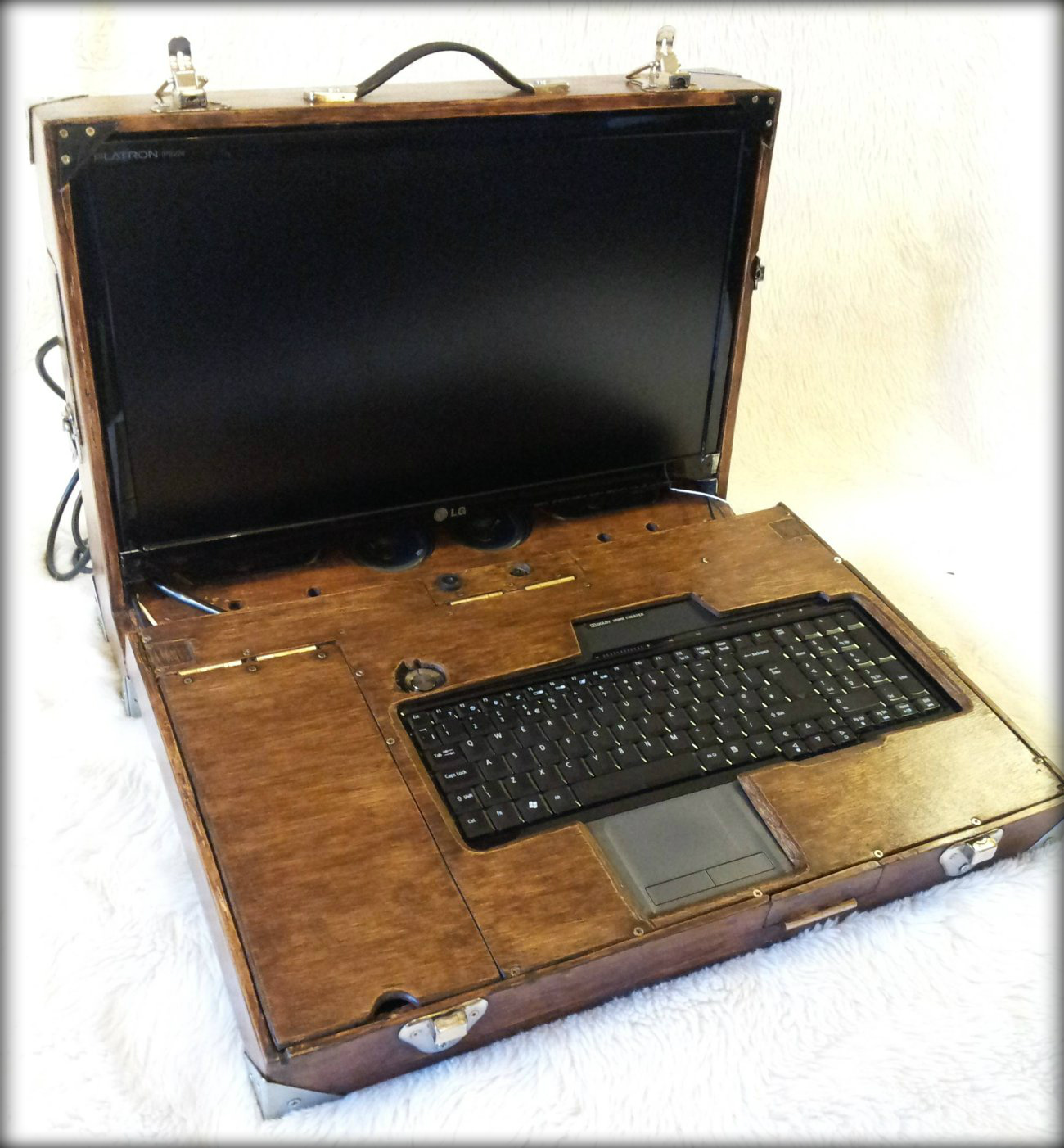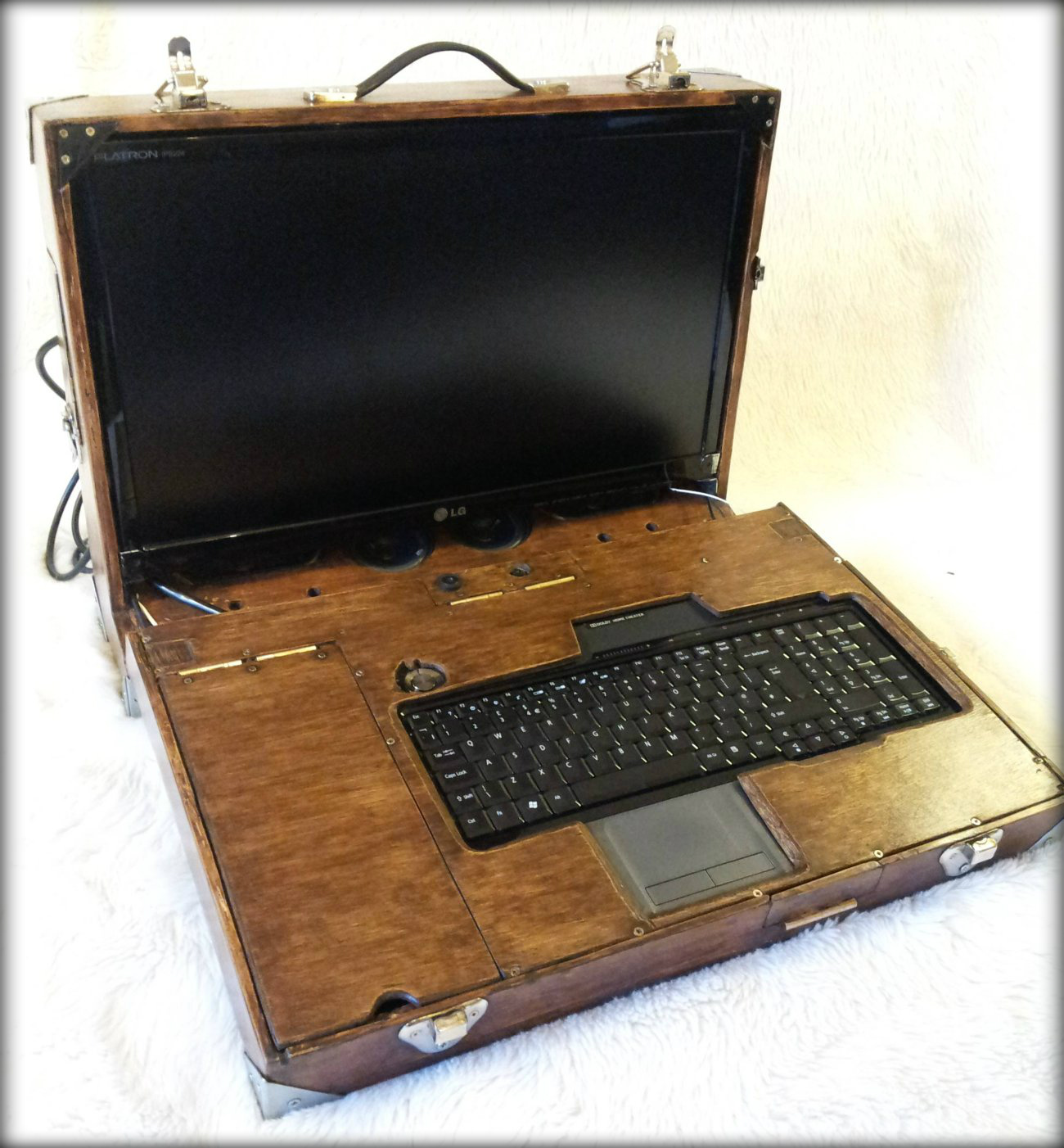 It's built around a gaming laptop that a friend gave me as the screen was broken and it cost too much to replace.
I took it apart and added a few extras before being built into the wooden case I custom made for the purpose.
It has an Intel Core 2 Duo P7350 2.13Ghz CPU, 4GB RAM, 2x 320GB HDD, 512MB Nvidia GeForce 9500M Graphics, DVD+/-RW +/-DL, Card Reader, Gigabit LAN, Wireless N (with custom antenna), Bluetooth, eSATA, USB 2+3, Webcam and Mic.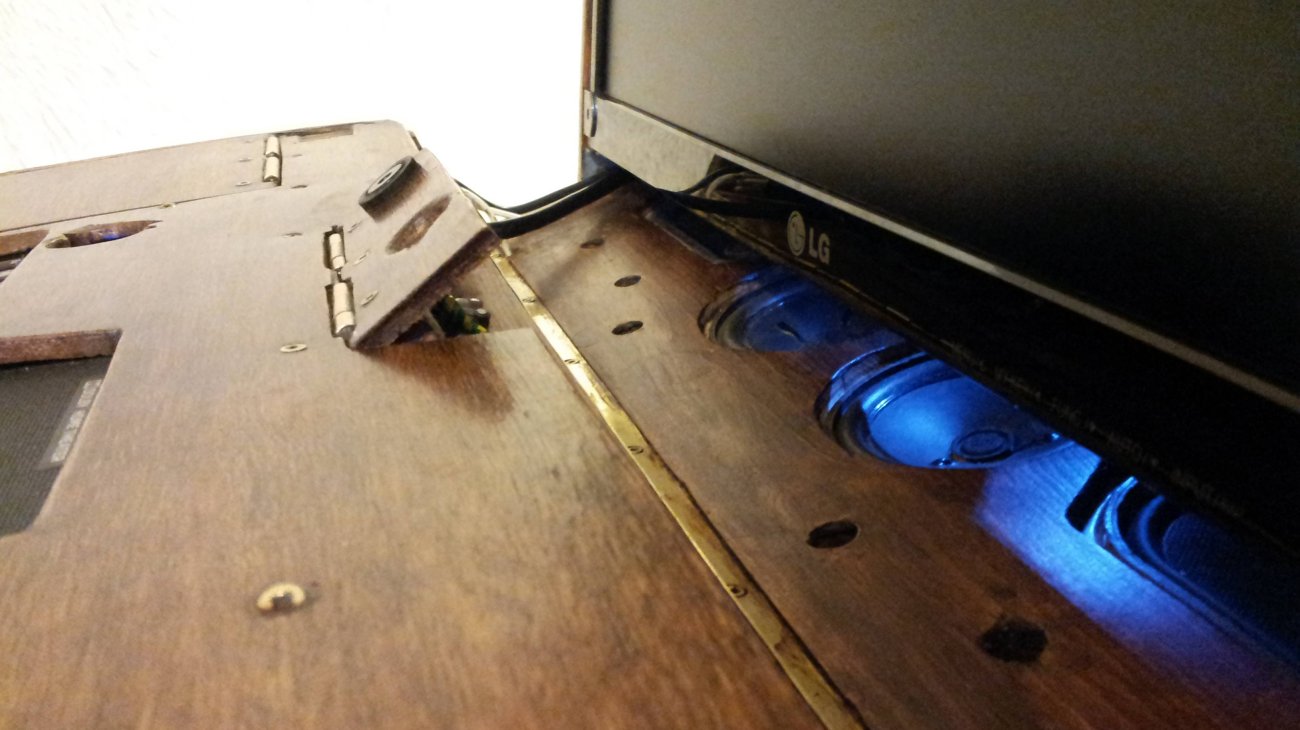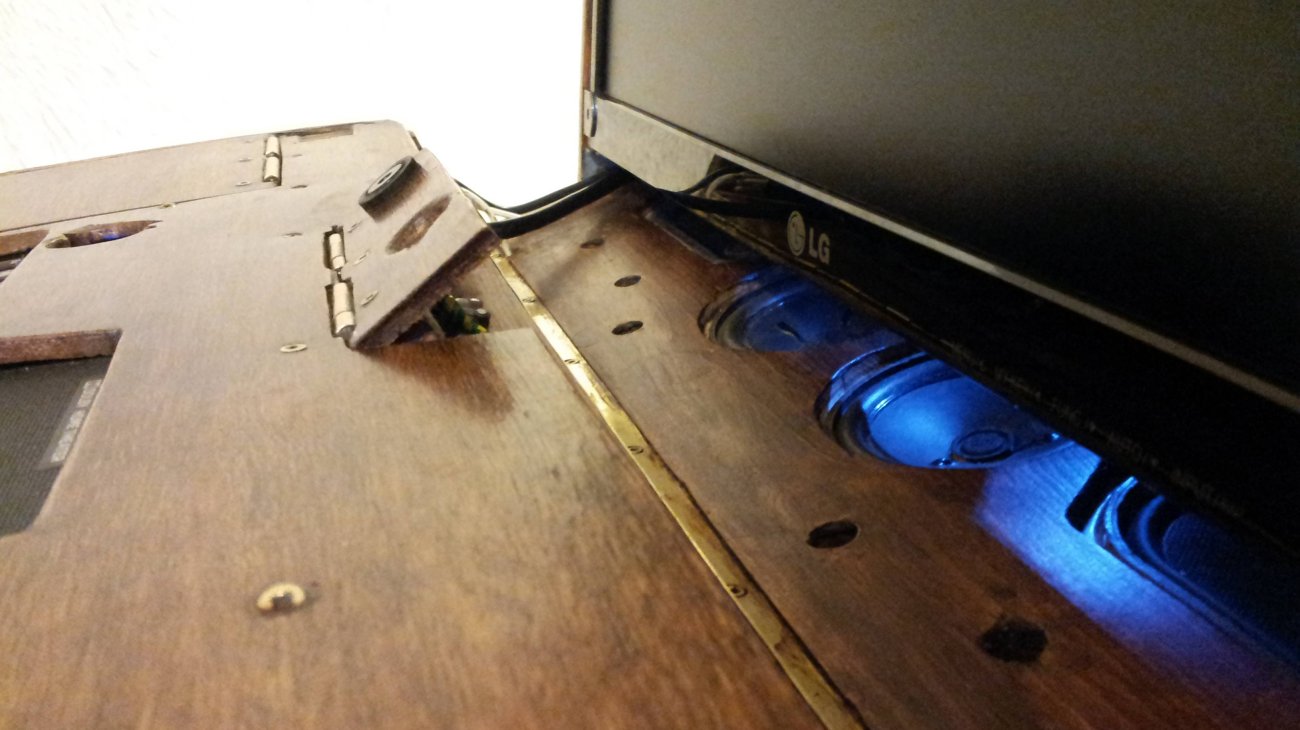 Plus the computer there's a 22″ LG IPS screen and a separate amplifier hooked up to some quality speakers – this thing is great to watch films or listen to music.