It's not everyday that you get a chance to build a case mod for one of the largest game producers let alone one based off a game that changed the way we play games today. Since we run the case modding contest at QuakeCon I was approached by Bethesda to see if I knew someone that would be interested in making a case mod. My response was, "Uh, yeah me!" I had no idea what is was going to be about until I signed the NDA (Non Disclosure Agreement) and I found out it was DOOM. Let's just say I was more than excited about being able to create something for a new game, let alone a reboot of a legendary game that I spent hours playing and enjoying. Who didn't enjoy jumping into DOOM,  I am talking about the first one, and kicking some monsters ass. Then you jump years later and the graphics grew to  a point that brought you even more into the game. But most will probably remember the Duct Tape and Flashlight mod that took the game to the next level.
Well back to the DOOM case mod… after a few ideas were tossed around it was decided that the case would be based of the airlock doors that you have to go through in each level. One side would have the full door look with both the outer and inner doors in place. The other side would be just the outer door as it had a great look to it that would make an awesome set of windows to see into the case. Below is the concept art that I created and submitted which was approved.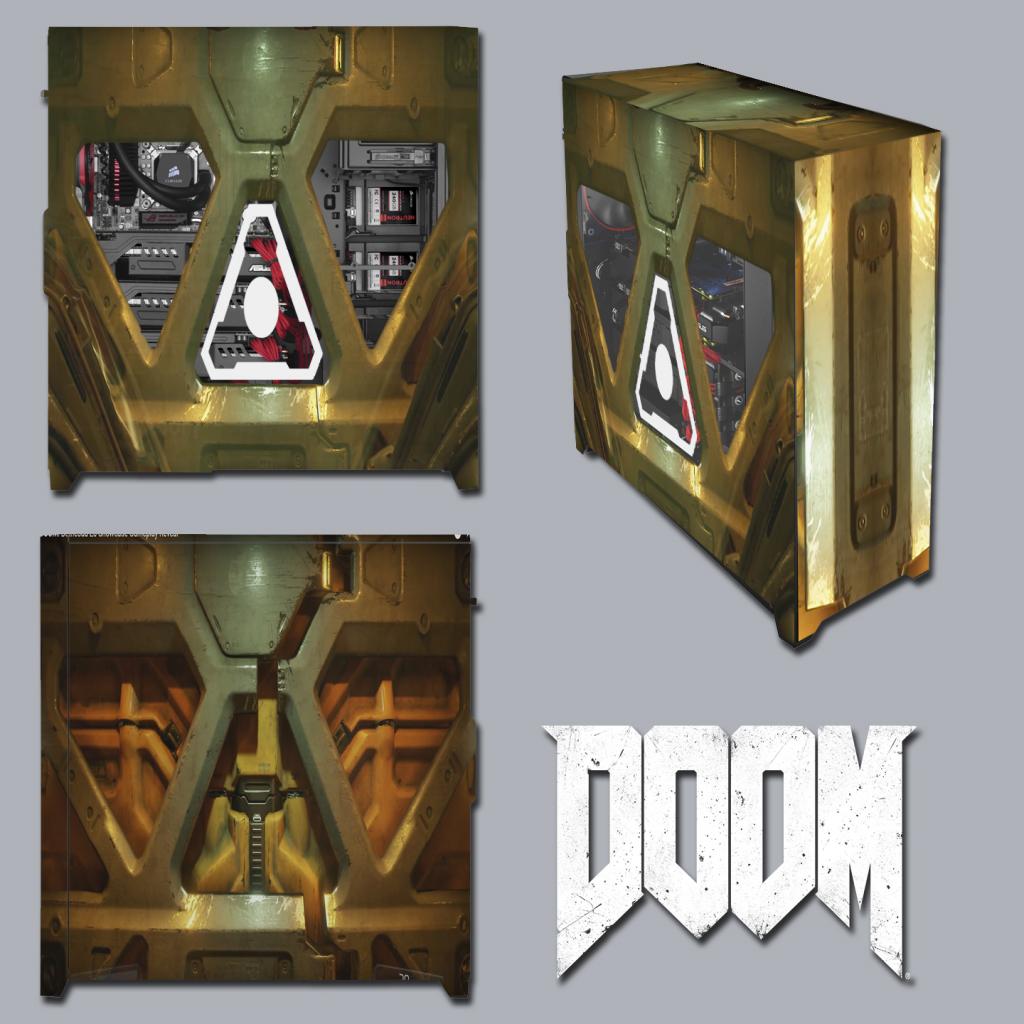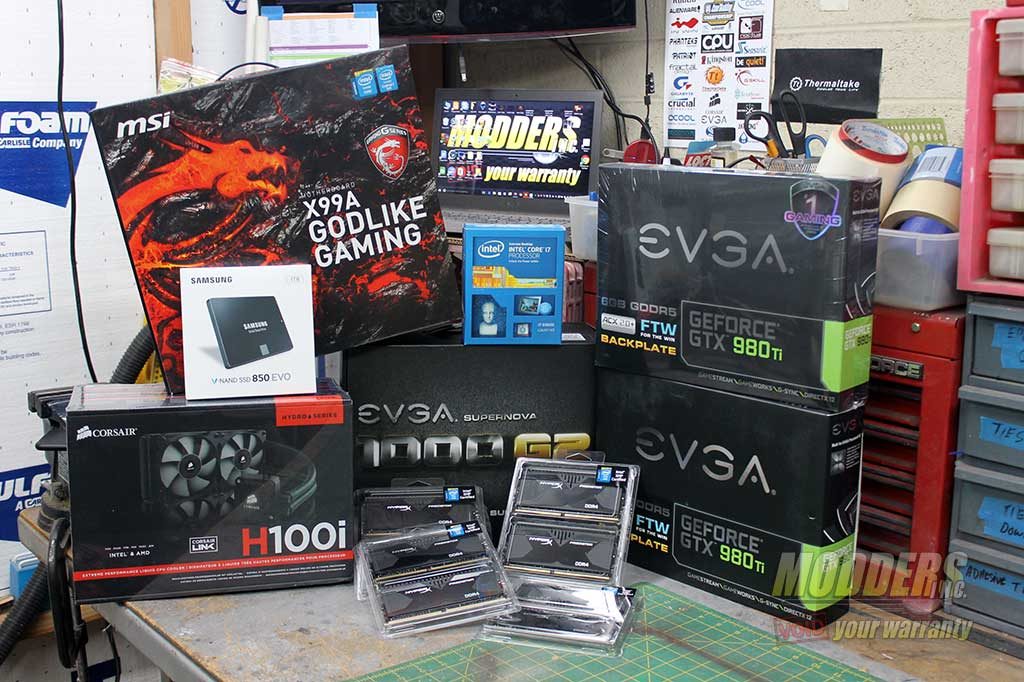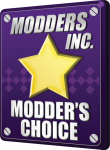 The case is a Caselabs Merlin SM8. Let me just take a moment here and say that I have never had one of these case in my possession before and I was anxious to do so. After getting very up close and personal with the Caselabs Merlin SM8 all I can say is Holy Sh!t. This case is dream!  All aluminum, all screws, all thought out and all that sexy into one case it gets the Modders-Inc Modders Choice Award.
Intel Core i7-5960X Haswell-E 8-Core 3.0 GHz LGA 2011-v3 140W BX80648I75960X Desktop Processor
MSI Gaming X99A GODlike Gaming LGA 2011-v3 Intel X99 SATA 6Gb/s USB 3.1 Extended ATX Intel Motherboard


EVGA GeForce GTX 980Ti video cards in SLI

HyperX Predator 64GB (8 x 8GB) 288-Pin DDR4 SDRAM DDR4 2800 (PC4 22400) Desktop Memory Model HX428C14PBK8/64

EVGA 120-G2-1000-XR 80 PLUS GOLD 1000 W power supply
CORSAIR Hydro Series H100i Extreme Performance Water/Liquid CPU Cooler (240mm)

The Approximate Retail Value ("ARV") of the full custom DOOM PC Rig is $12,000.00 USD
I will quickly take you through some of the stuff I did to make the DOOM case mod.
Using foam core poster board I created the all the details that were need through-out the case mod. Once I got all the details I wanted I covered all the foam board with Worbla. This is the material that CosPlayers use to create their costumes.
You can win this custom PC
Follow & RT for a chance to win a Custom DOOM PC Rig! #ChooseYourDOOM #AmazonSweepstakes https://t.co/kWZFsuiCMW pic.twitter.com/PzRJexta0V

— Amazon Video Games (@amazongames) May 10, 2016