QuakeCon
24 hours of Live Case Modding at QuakeCon 2015
New to QuakeCon this year will be the very first Modders-Inc 24hr of LE MODS – The Ultimate Modding Challenge. This new contest is something we have been wanting to do for years and finally everything has lined up for us. So what is the 24hr of LE MODS? This as contest that puts case modder against case modder in a timed event that is 24 hours in length and last over three days of the event. You get to see in person three modders creating case mods to take home the title of the winner of the 24hr of LE MODS – The Ultimate Modding Challenge sponsored by GEFORCE GARAGE.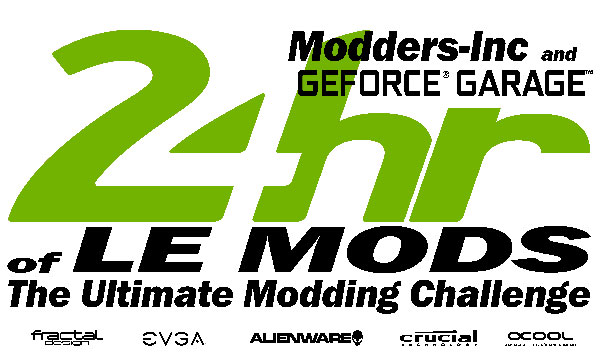 You can watch all the live action at our twitch page http://www.twitch.tv/moddersinc/
Watch live video from ModdersInc on www.twitch.tv
Here is all the information that we currently have for these exciting new event.
Who are the case modders:
Marc Molella: a.k.a. marcam923
James Fislar: a.k.a jj_Sky5000
Frank N. Stein: a.k.a. Frank N. Stein
Where:
This will be taking place at QuakeCon in Dallas Texas at the Hilton Anatole Hotel
We will have a section of the Modders-Inc booth for the event
An outdoor courtyard for cutting and painting
Hardware Sponsors: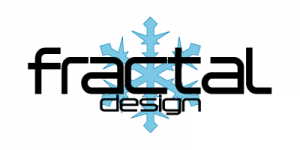 …more to be added.
Basics:
The theme of the contest will be QuakeCon Legacy. Something about the Quake game or about the QuakeCon LAN event
Live stream starts at 10am and ends at 6pm. Thursday and Friday and 10am-2pm on Saturday.
There 'could be or maybe not' at least one surprise during the contest for the modders to make you think about your approach.
Tools down will be at 6:00pm each night. Mods will stay in the vendor area at the booth.
We will allow a small degree of prep work to be done beforehand.
Each case modder starts of with the same hardware and it up to them to make it different from the others but stay on track of the theme.
Prep Work includes:
Pre-marked raw materials (all cutting must be done during the allotted time)
Design stencils
Setup Workstation
Setup Tools
Setup Parts & Equipment
What is NOT allowed as prep work:
Anything that has been pre-painted, decorated or embellished
Items already assembled together
Tools:
All the modders must bring thier own hand tools.
Budget:
We will provide a budget of $100 to offset some of the cost. Must present receipts totaling at least $100 to get the full $100 back.
Scoring Criteria:
In an effort to focus on the modding aspect of the build, the majority of the points will be weighted towards aesthetics.
Completed mods 10 points
Uncompleted mods 6 points
Aesthetics:
Theme (Mod that best represents the theme will receive 10pts, 2nd- 8, 3rd- 6)
Creativity (Most original mod will receive 10pts, 2nd- 8, 3rd- 6)
Presentation (Cleanest looking mod will receive 10pts, 2nd- 8, 3rd- 6)
Rules:
All work must be performed at the event no unapproved pre work
All work must be done by hand
All work must be done in the allotted time
Only finished mods will be judged
Safety equipment is a must and HIGHLY recommended
Prizing: TBD