PAX
A Display of KillR Talent at Pax East 2020
An Interview with Tony of KillR_Modz.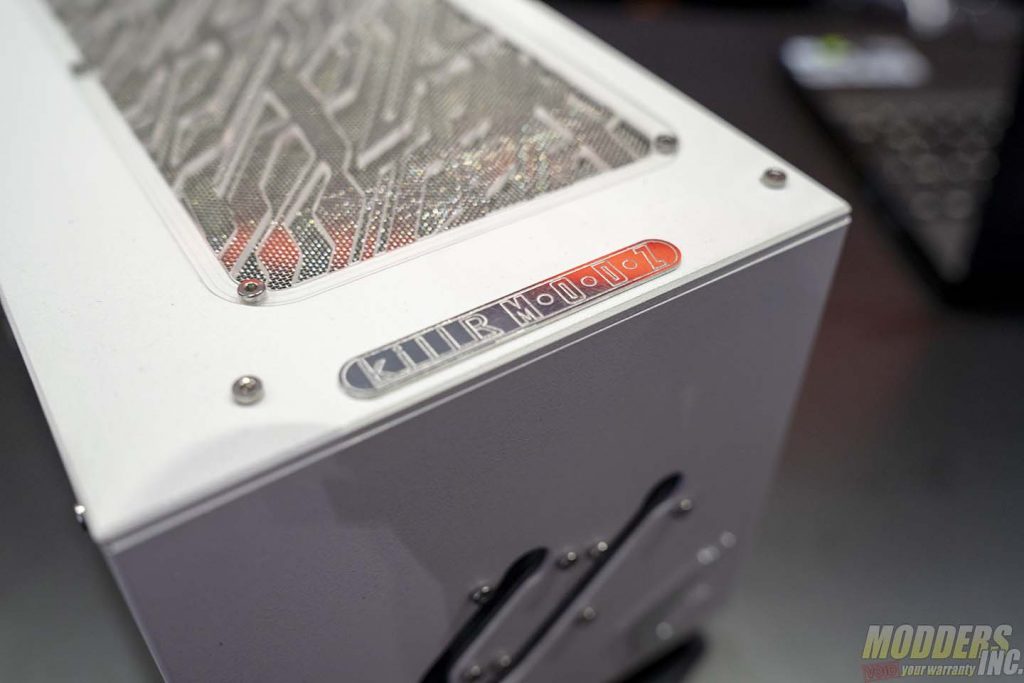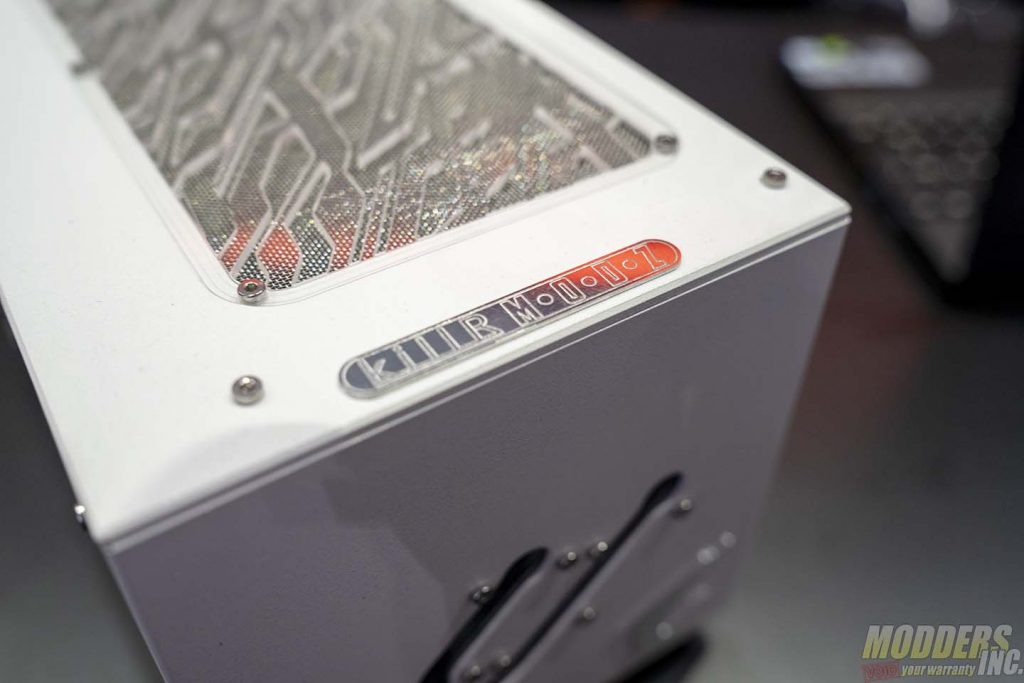 When I first got into shooting video, I wanted something unique that would make my reviews stand out from others. In a search for a basic motherboard stand, I was introduced to Ismael Justiniano, aka Tony of KillR_Modz. So, after speaking with Tony, he agreed to make me a few custom motherboard stands for use in reviews. When I received the stands, I was blown away at the craftsmanship and design and they came complete with RGB lighting.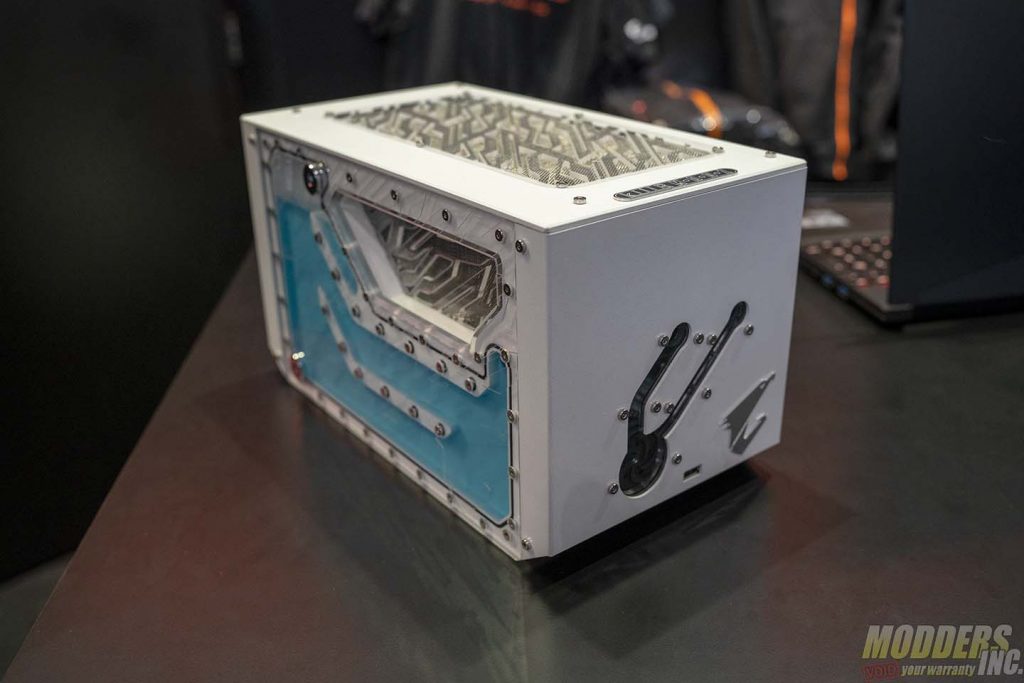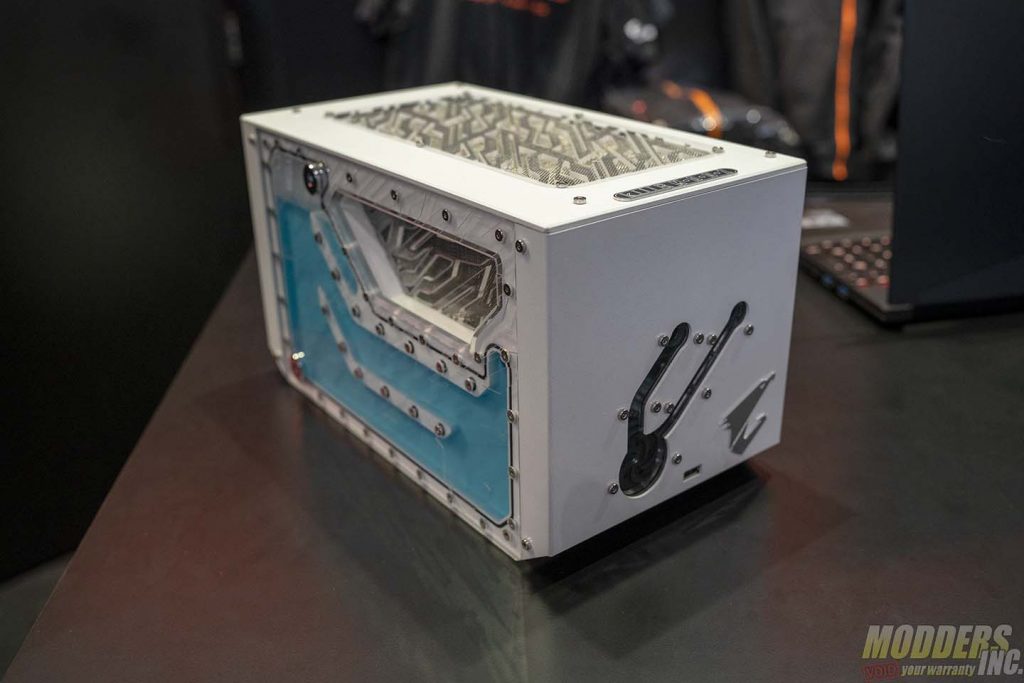 Since then, both Tony and I have come along way. I've watched KillR_Modz grow in the community over the last five-plus years and his work stands for itself. So, when Tony informed us he'd be attending Pax East this year with two builds at the Aorus booth, I knew right where my first stop would be. I even had Tony bring us in before the convention hall opened so we'd have time to film before the convention center filled up. When I first laid eyes on what KillR_Modz had been working on since only January, to say I was impressed was an understatement.
The first of Tony's projects we got a look at was a modified gaming box. The original Aorus Gaming Box was designed to take an air-cooled GPU and run it in an external enclosure, allowing you to run a desktop graphics card on your laptop. Generally, if you were to purchase an Aorus gaming box, you'd get an air-cooled RTX 2070 inside the box. If you purchased the previous generation gaming box, it had a GTX 1070. But, this wouldn't be work by KillR_Modz if it weren't heavily modified.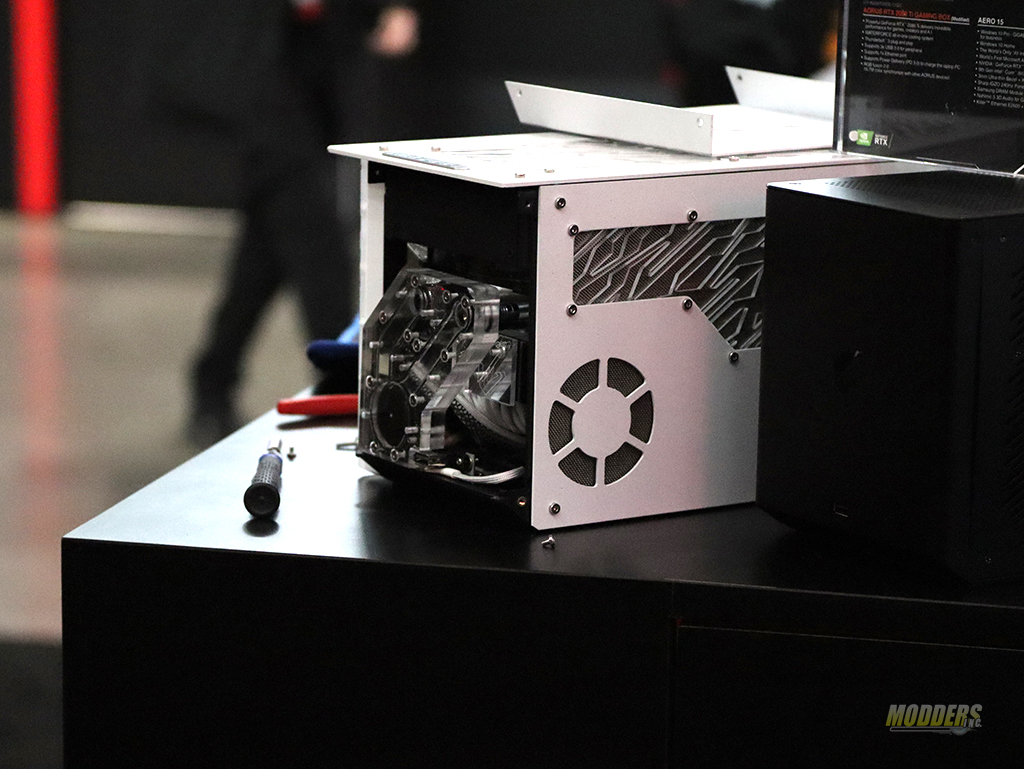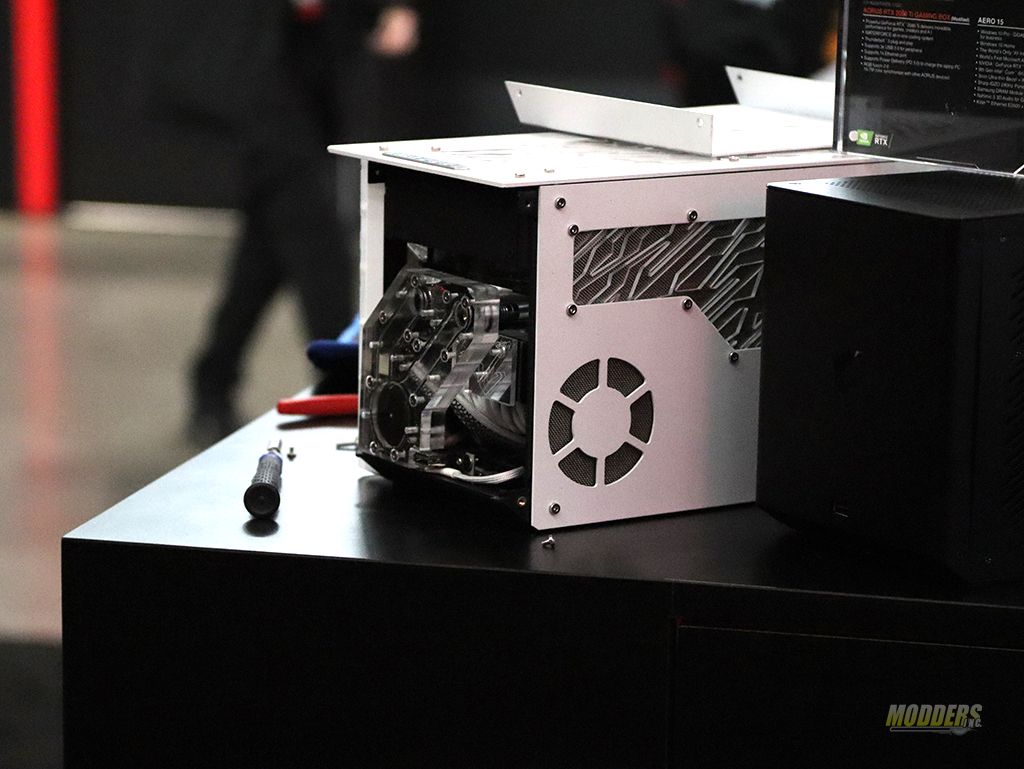 The KillR_Modz Gaming Box is a bit different. Tony started by creating a custom shell for the gaming box. For starters, this gaming box comes with a water-cooled RTX 2080 ti.  The left side of the gaming box is a custom distro plate and feeds a second distro with an Alphacool DC-LT pump that in turn, feeds the pump on the GPU itself. A 240 mm EK radiator is also crammed into this little box and the loop uses soft tubing.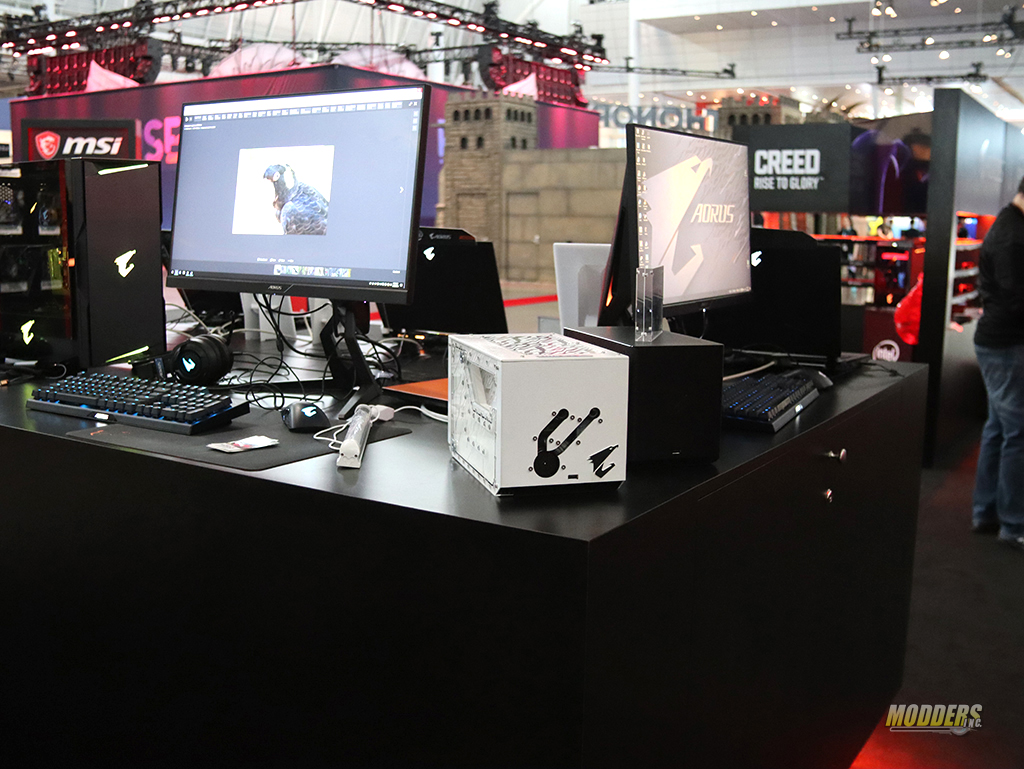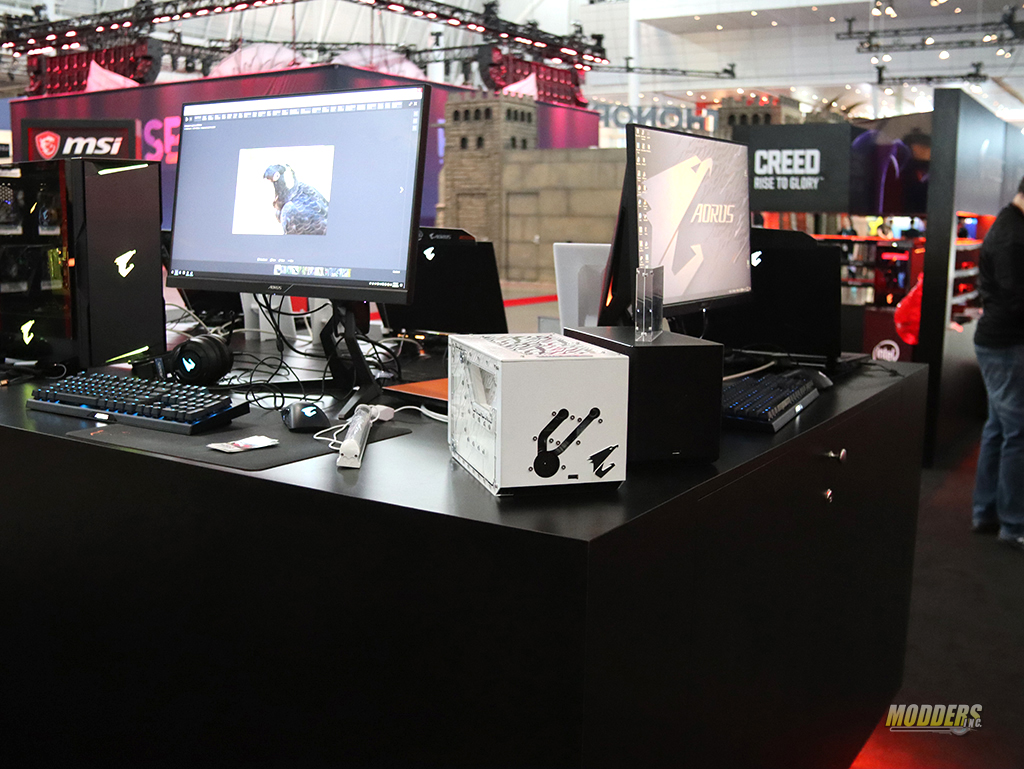 Next, we took a look at a project Tony had been working on since CES for Aorus. For the last several years now, Gigabyte and Aorus had been using a Primochill Praxis to display some of their high-end hardware at events such as Pax, CES, and other events. Now, anyone who owns or has owned the original Praxis knows its a great testbench. However, you also know its not AIO Friendly. So, Aorus asked Tony to create a display that would allow them to show off their all-new AIO coolers. When Tony does something, he does it right. From conversations with Tony, I knew roughly what he was working on, but not exactly. So, to say I was impressed with the final product is an understatement.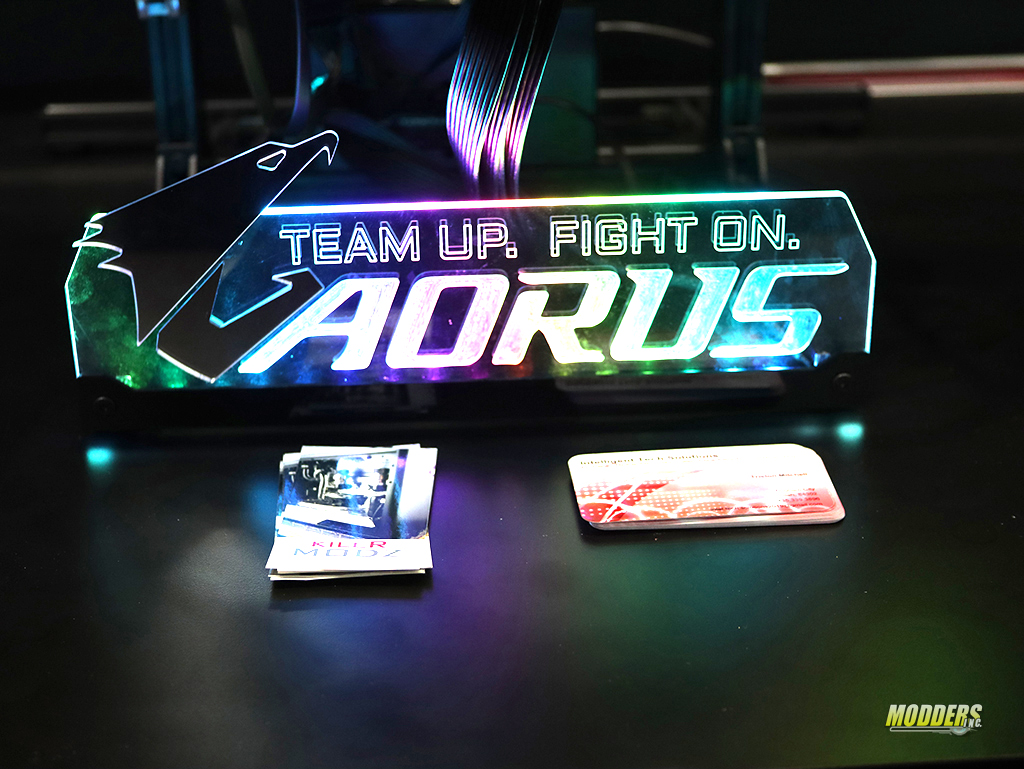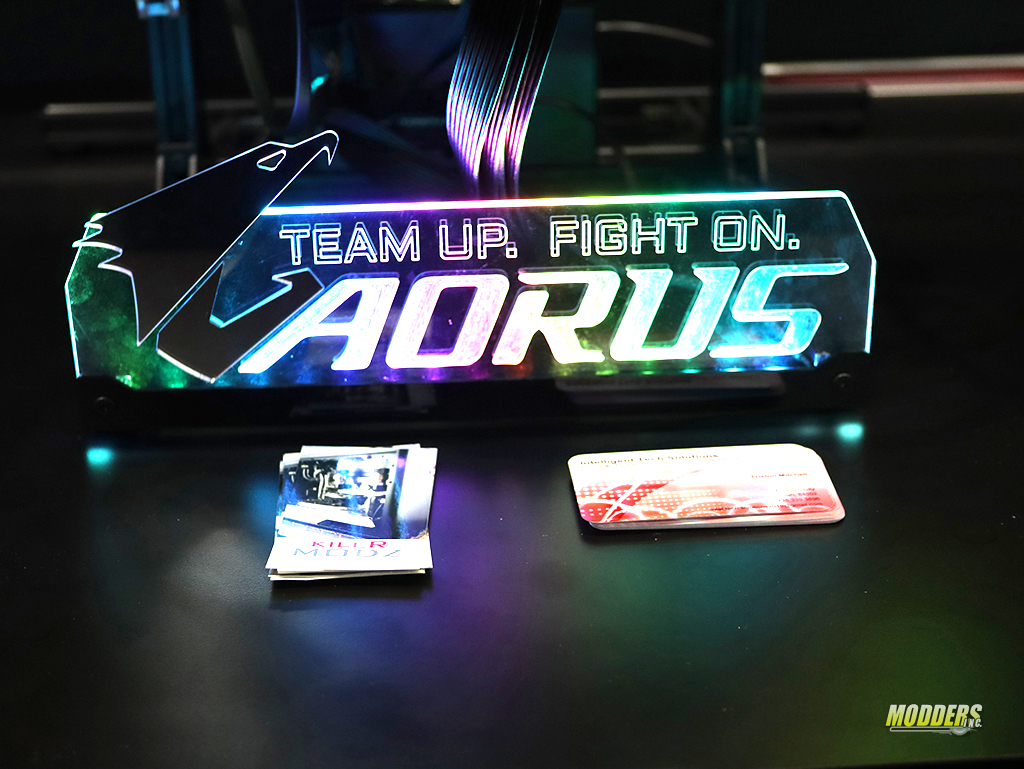 The "display" at the bottom features the Aorus logo and their motto "Team Up. Fight On" and is illuminated by RGB lighting. There are two wings on either side that can hold up to a 360 mm radiator on either side. Tony stated that Aorus was looking for a unique way to display their AIO coolers. Thanks to the creativity and talent of Tony from KillR_Modz, Aorus found what they were looking for and it was the centerpiece of their Community Corner at Pax East 2020.
Having known Tony for several years now, it was great to see him front and center at a convention such as Pax East, especially at the Aorus booth. Tony is one of the hardest working modders in the community and I feel his work should be seen by as many people as have eyes. I can't wait to see what KillR_Modz will do next. Hopefully, we'll see Tony at Quakecon 2020!