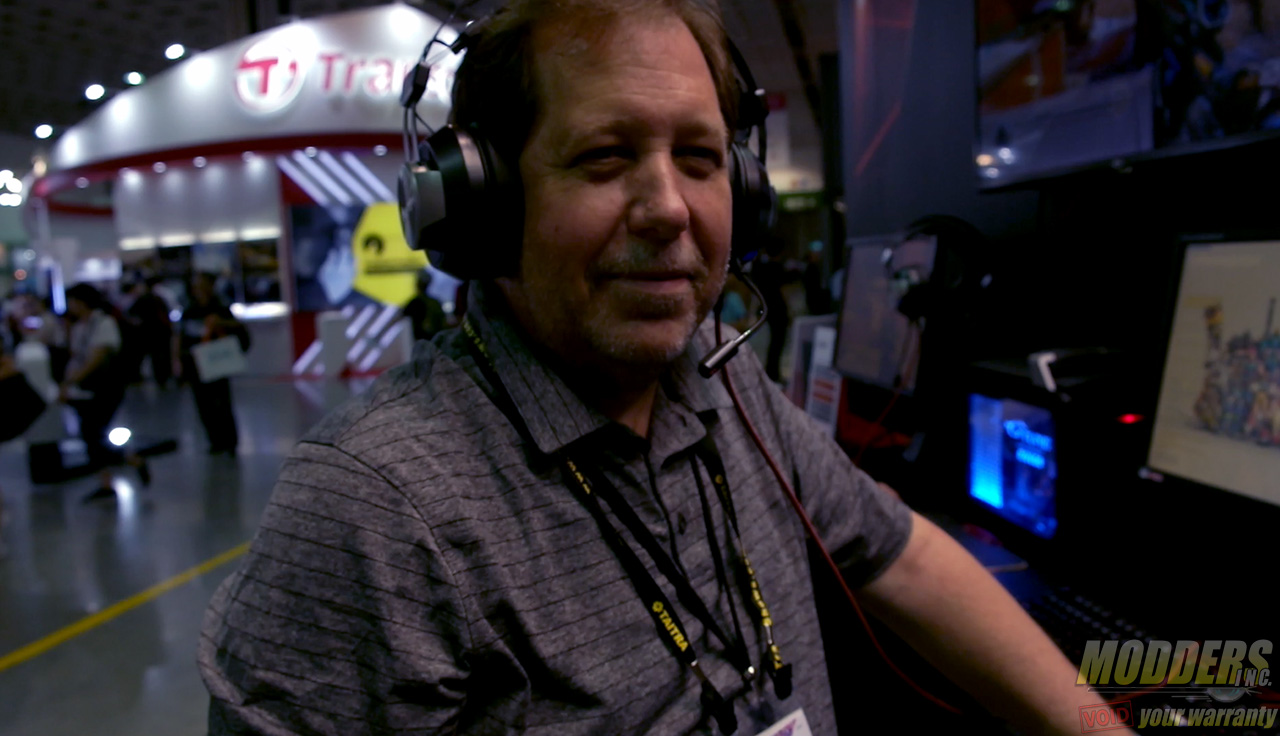 ADATA's XPG line is dedicated as a gaming brand, however they have been mostly offering storage solutions for the past few years. This is bound to change with several new products aimed at the eSports market bearing the XPG mark.
AORORIX H30 Headset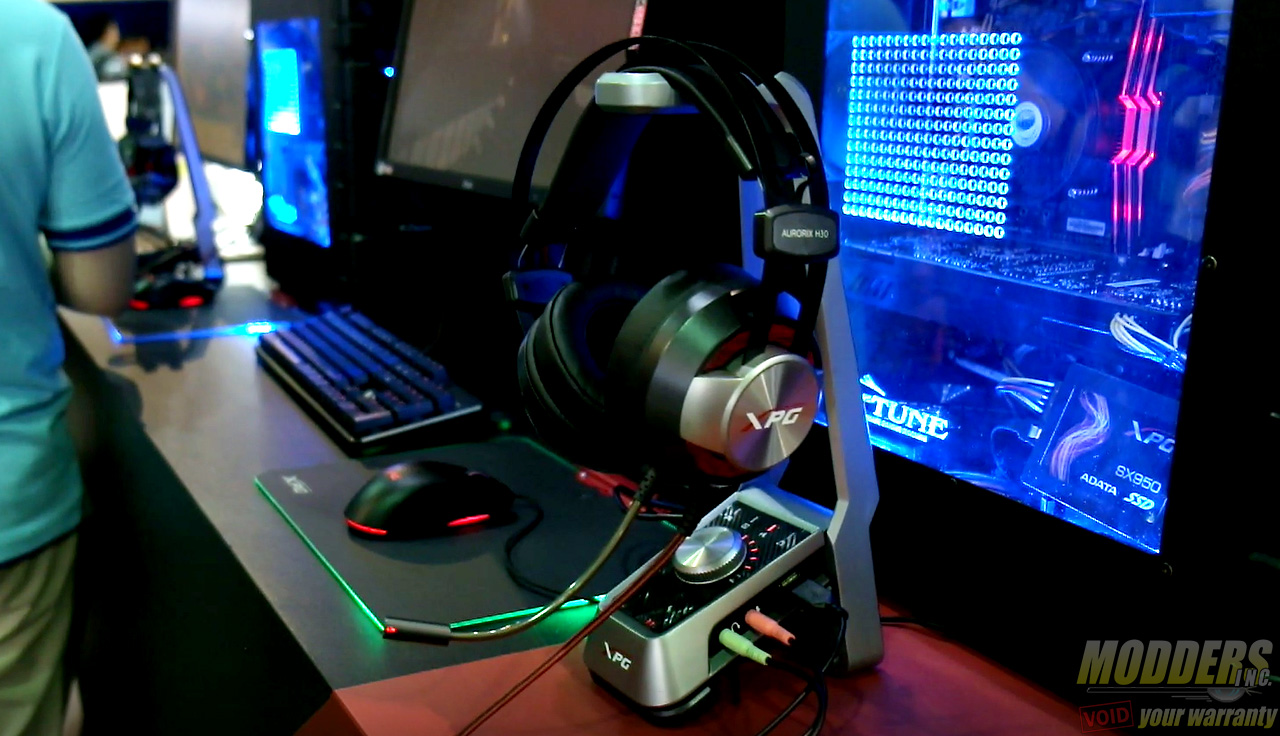 The ADATA XPG AURORIX H30 headset demands attention not just because of its size but because of its unique look. The gaming headset from ADATA even comes with its own headphone stand which has a USB sound-card built-in.
The cool thing is that the H30 headset itself uses standard 3.5mm plugs, but it can be plugged into the USB sound-card for surround sound. This also doubles as a volume control and base for the headset. Did I mention that this USB sound-card is magnetic as well? This makes it very convenient to put back into place when not needed. It also doubles as a USB hub so it is a flexible desktop solution.
The AURORIX H30 headset is extremely comfortable, with very thick ear pads and metal frame construction. Inside are 50mm drivers that should satisfy most gamers.
XPG Keyboard, Mouse and Mousepad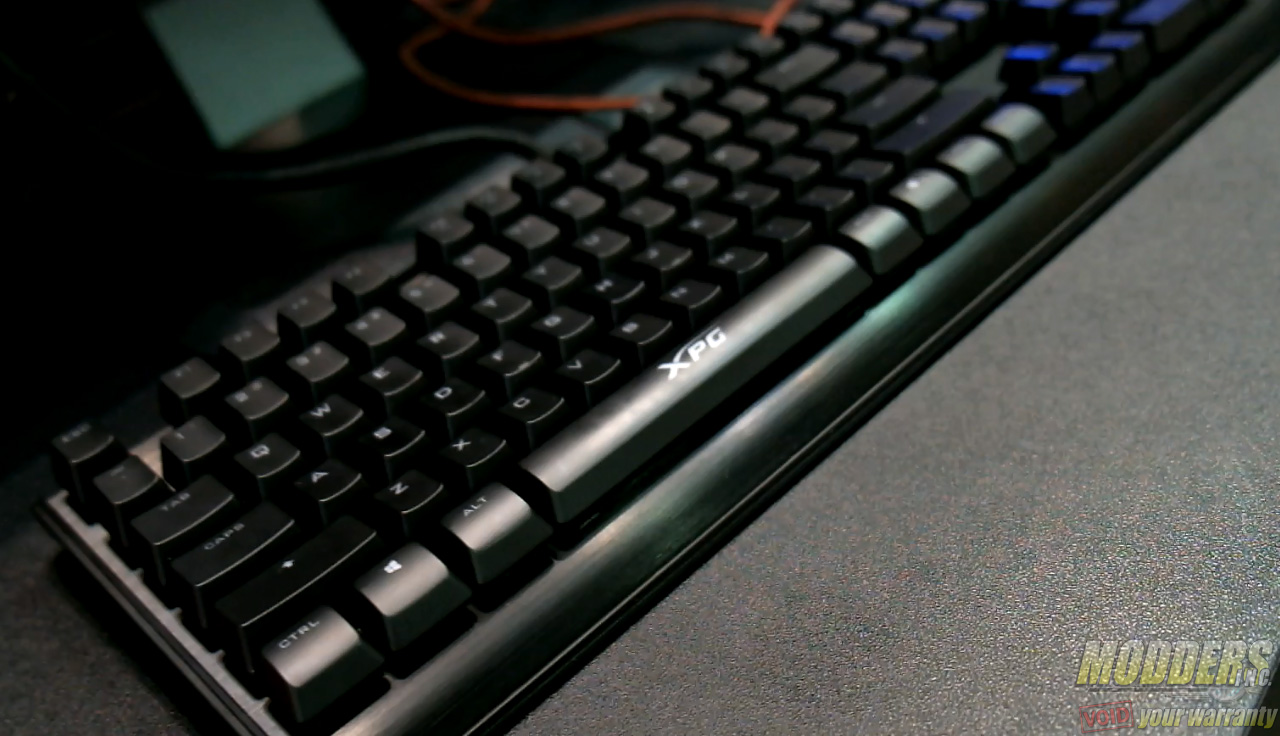 A Keyboard and mouse are staple peripherals for any gaming brand so ADATA now offers them as well. The keyboard has a conservative styling with exposed switch base. The surface is brushed aluminum and it uses Cherry MX switches.
The XPG mousepad has RGB LED function via a thin outline around it. It plugs in via USB and has an on/off switch at the top.  The XPG mouse is larger than one would normally expect. It uses optical sensors (thankfully) and according to ADATA, takes inspiration from the classic MS Intellimouse Explorer design.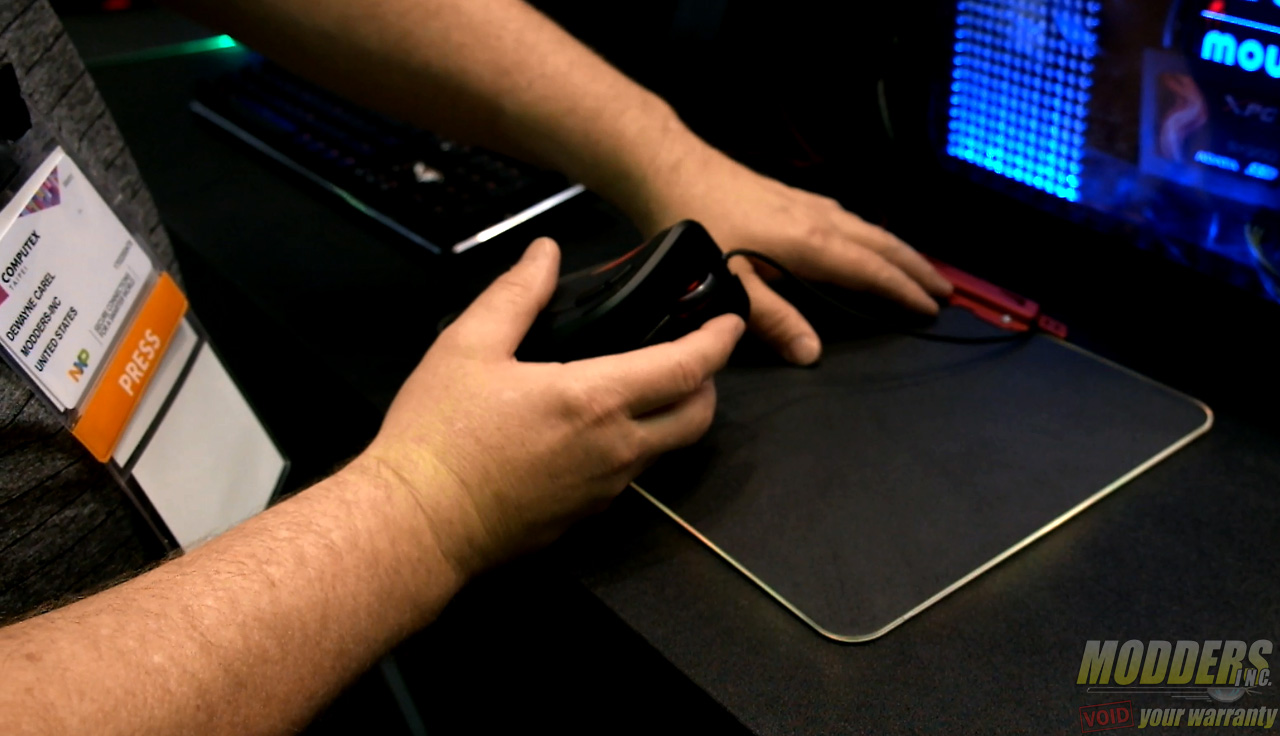 Pricing and Availability
No further information is available about the other peripherals yet, as some of them are technically still prototypes. We will keep you up to date once more information is available however.