« Closer Look at XPG Invader | Final Thoughts »
Hardware Installation and Clearance Compatibility
The following measurements and assumptions were taken manually and should be treated as supplementary information along with manufacturers' specifications.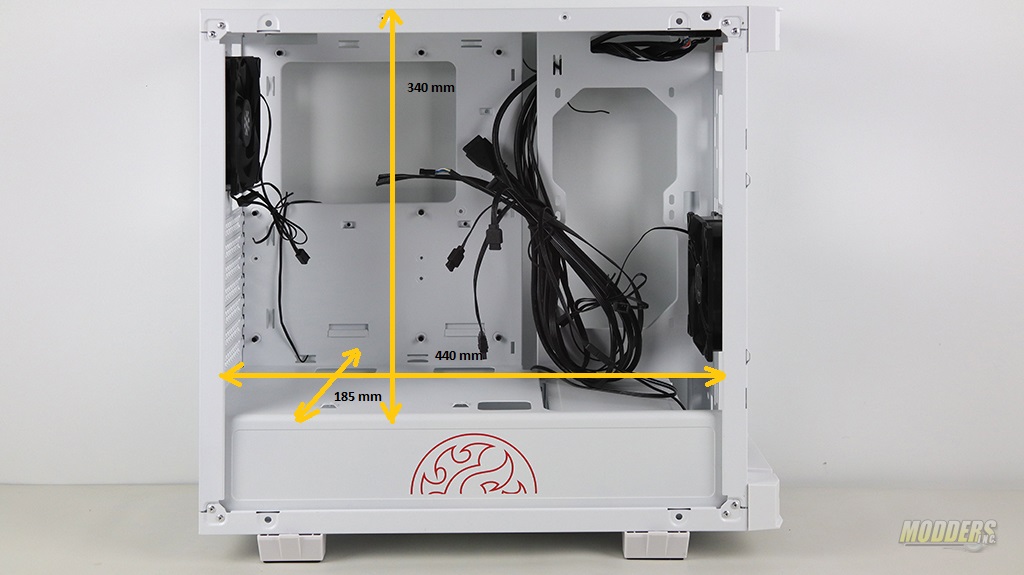 Internal length: 440mm.
Internal height: 340mm.
Internal depth: 185mm (to the glass)
Front-mounted
Radiators size 120,140,240,280 or 360mm.
Fan size 3x120mm or 2x140mm.
Rear-mounted
Radiator size 120mm.
Fan size 120mm.
Top-mounted
Radiator size 240mm.
Fan size 2x120mm.
Bottom mounted
Radiator N/A
Fan size 1x120mm.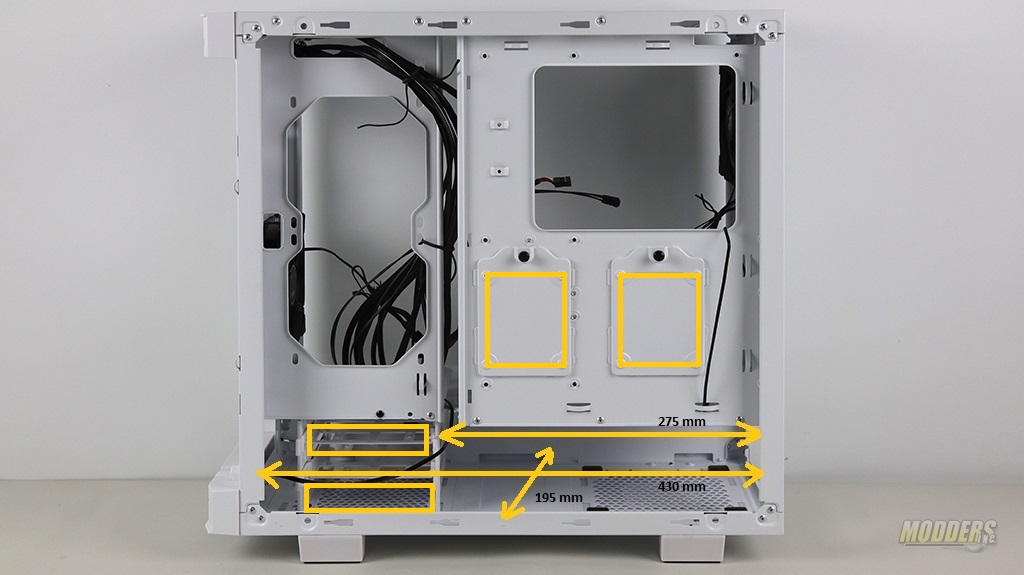 Power Supply:
There is a removable plate.
275mm Max Clearance for Power Supply installation. (>430mm if you remove the storage cage)
Video Card clearance:
There is 440mm Max of clearance before reaching the front fan mounting area.
CPU Tower coolers:
CPU heat-sink height clearance is about 185mm. (from the motherboard tray to the glass).
Large CPU backplate cutout.
Note: It is possible to move two rear 2.5″ mounting plates to the front of the case just below the motherboard.
Assembly of the internal components was relatively easy. Do keep in mind that if you are going to use All In One cooling solution and mount the radiator on the top of the case, check your motherboard vertical dimensions of the heat sinks or they might interfere with your radiator installation. In my case, I wanted to mount my 240mm radiator in the front of the case. To cover the open space on the right of the motherboard I used the existing filter from the right door.
If your water-cooling loop has a tall reservoir you can remove the bottom hard drive tray to take advantage of additional space.