« Hardware Installation and Clearance Compatibility
Final Thoughts
The Invader is a good entry-level case that is not going to break your bank. Comfortably priced at about $90 (at the time of review) it has good potential to be a good case for modding. There are few things that could be improved in this case like another layer of paint all around the panels and a thicker black paint on the inside of the tempered glass. Another thing I found to be odd is the open radiator mounting space to the right of the motherboard. If you don't install a radiator into this spot it looks very odd.
Overall the case is easy to use and has a good airflow design with stylish RGB in the front bezel. The bezel RGB could be tied into the RGB capable motherboards for sync functions if needed.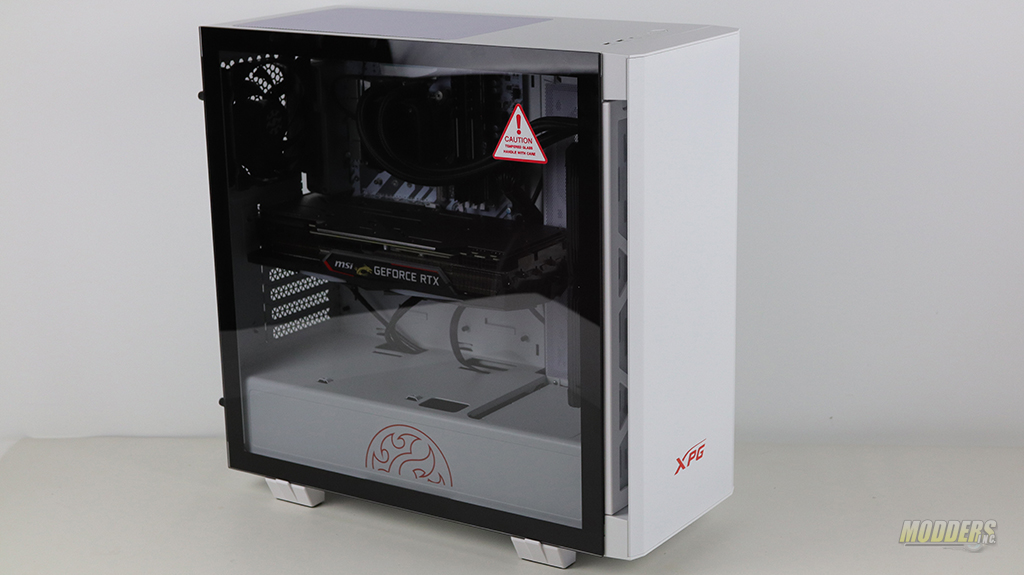 XPG is new to the chassis market for PC enthusiasts so I expect more cases from XPG the future with more stylish features and options. With that said I think Invader is a good start in the right direction for XPG. This case is simple but yet some-what customizable. So if you are looking for a basic case that doesn't look too bad Invader might be a good match for you.