« Packaging and Specifications
|
Benchmarking »
Closer Look at the ADATA XPG SX6000 PRO 512GB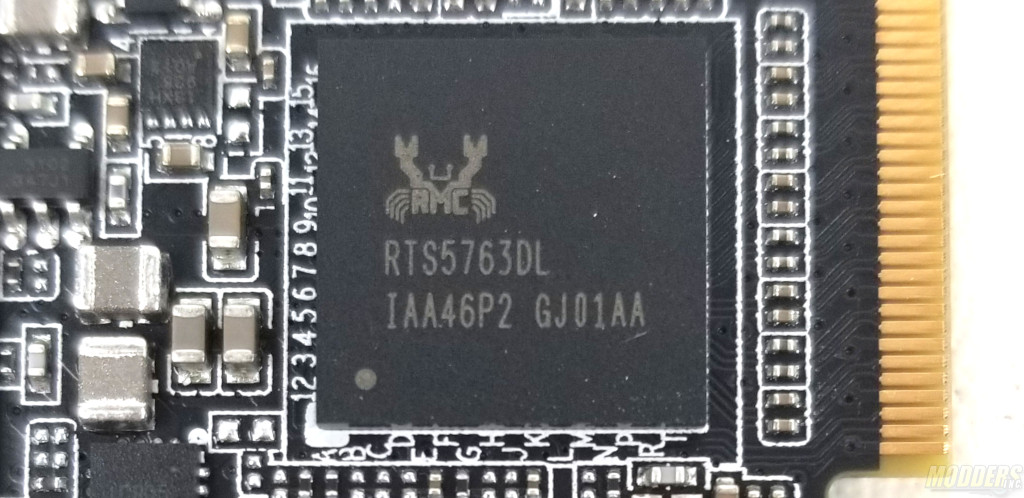 NVMe controller on SX6000 PRO is by Realtek (RTS5763DL). This is a Mainstream PCIe Gen3 x4 SSD Controller which is NVMe 1.3 compliant. This controller has 4 NAND Channels and supports 3D TLC and 3D QLC memory.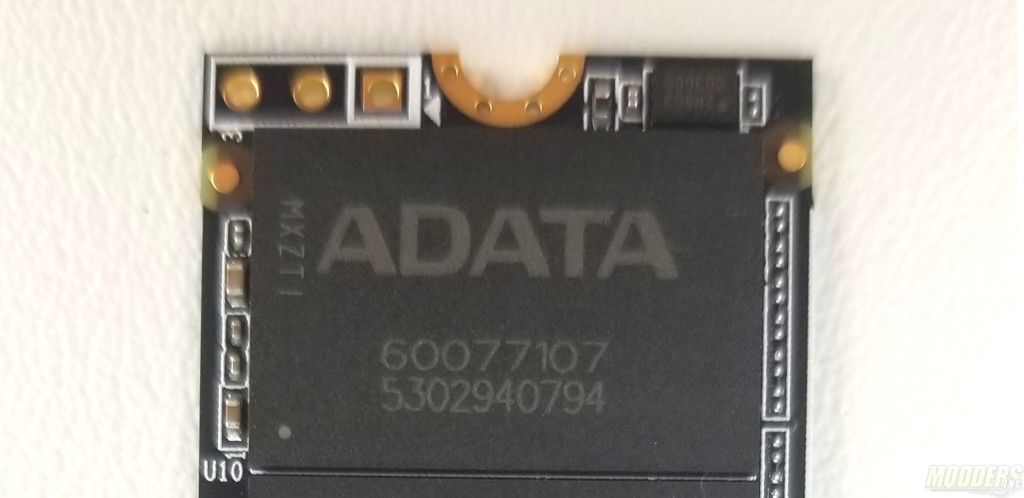 There are four NAND Flash Chips by Micron (60077107) however, they are branded by ADATA. This NAND Flash uses the 2nd Generation 3D TCL architecture.
Note there is no DRAM on this module. This is due to the Realtek (RTS5763DL) controller which does not need DRAM.