A Closer Look »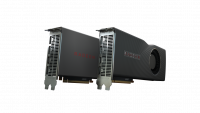 The AMD Radeon RX5700 GPUs are here. With the NDA lifted, we can finally talk about the cards and their performance. The last few generations of Radeon GPUs have been released around what AMD called GCN or Graphics Core Next and was released in 2012. Five generations of AMD GPUs have been built on GCN and it is great for math-heavy applications due to its high TFLOPS throughput. To put it very simply, GCN performance is good in complex instruction sets and suffers when instruction sets are simpler which, tends to be gaming workloads.
AMD looks to change this with their new architecture called RDNA or Radeon DNA. RDNA doesn't abandon the GCN technology but instead combines lessons learned from GCN with the new NAVI GPU to bring RDNA to market. RDNA combines all-new compute units, multi-level cache hierarchy, and a new streamlined graphics pipeline in the effort to be more efficient in diverse workloads.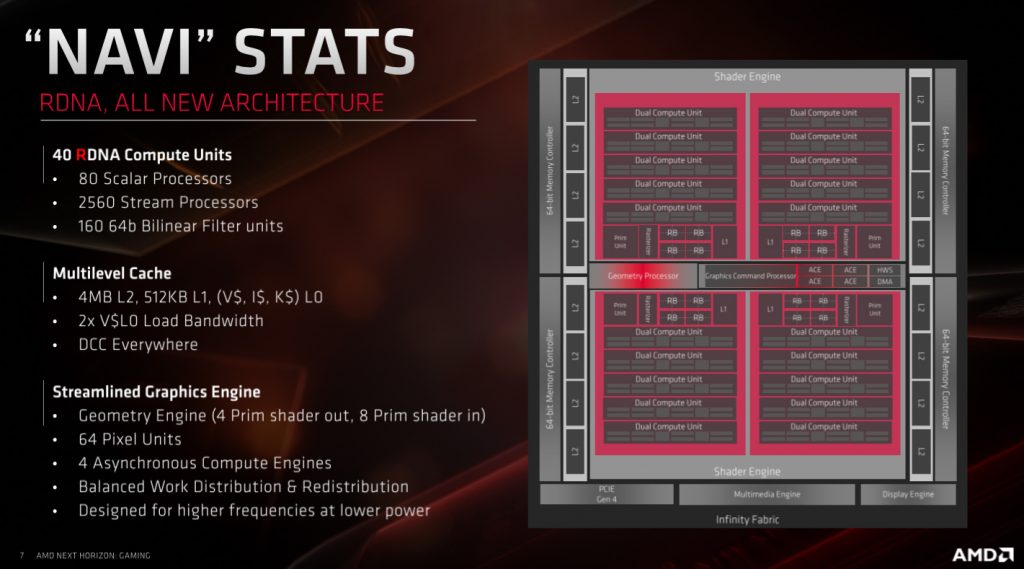 Navi has 40 RDNA compute units with each having 64 streaming processors for a grand total of 2560 Stream Processors. While that is less than Vega's, the NAVI streaming processors are quite different.
The NAVI RDNA compute units adds a second scalar unit as well as a second scheduler. Adding these two items to the RDNA compute units allows twice the instruction rate of GCN. The new compute units execute in single cycle issue vs. four cycle issue of GCN. Resource pooling has also been introduced. This allows two Compute Units to work together as a single unit and execute in a single clock cycle.  All of this combined to increase single thread performance, utilization, and efficiency.


AMD added L1 cache and doubled the bandwidth from L0 to ALU. This reduces latency at each level and improves effective bandwidth as well.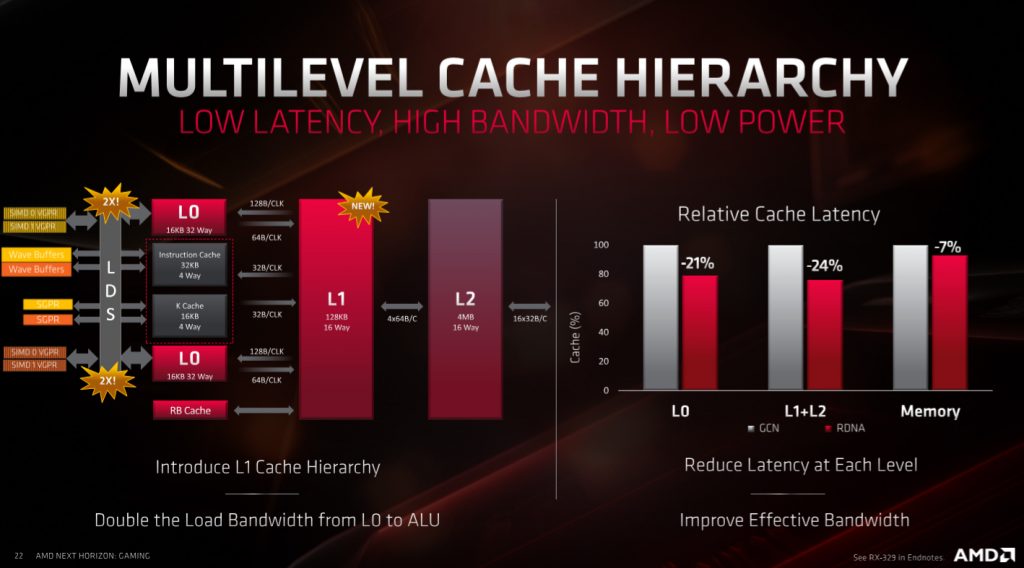 The graphics pipeline has been streamlined as well.
All of these improvements combined with the shrink down to 7nm should yield significantly better performance than previous generation cards. AMD claims about a 25% increase in performance but the proof will be when we throw some games at them. Note the references above are detailing the "full" (my term)Navi architecture. The Radeon RX 5700 is what I'd consider "full". The Radeon 5700XT features 40 Compute Units and 2560 Stream Processors whereas the Radeon RX 5700 features 36 Compute Units and 2304 Stream processors. Other differences between the two cards are clock speeds; 1605 MHz/1905 MHz (Base/Boost) vs 1465 MHz/1725 MHz and 160 Texture Units on the 5700XT and 144 Texture units on the 5700. Board power is slightly down from 225 watts on the XT to 180 watts on the non-XT variant.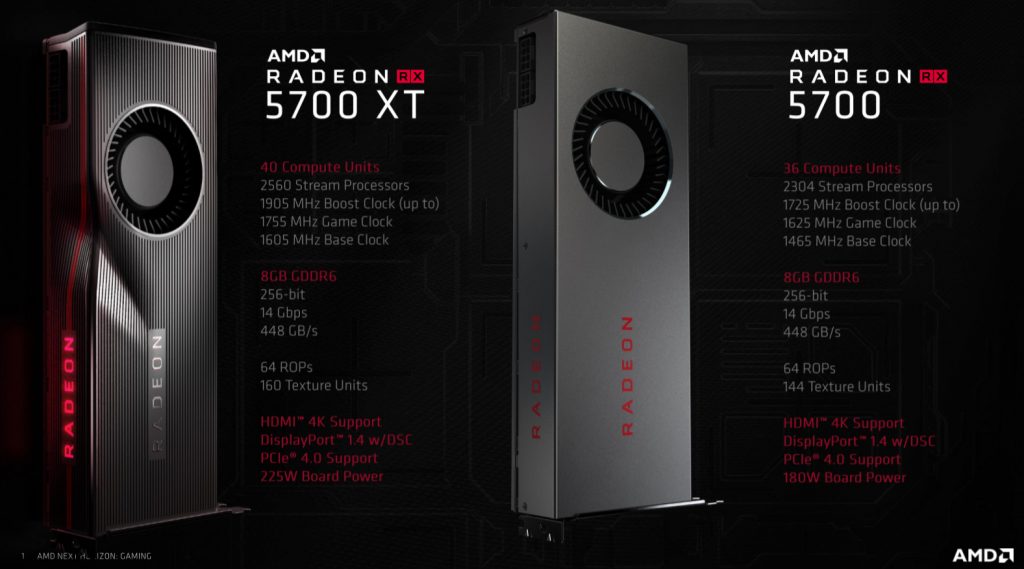 The information above is provided by AMD and is meant to be a simple and brief overview of their new architecture not a full-on deep dive.
While I do like the on-paper technical specifications as well as learning about new technology, there's nothing I like more than getting into the hardware.