CPU Reviews
AMD Ryzen R7 2700x & Ryzen R5 2600x CPU Review
Zen+ has arrived
« Test System and Benchmarks
AMD's 2nd generation of Ryzen CPUs is out in the wild. I have to commend AMD for their incremental updates to the CPUs. They took the time to listen to what their customers were saying and did their best to implement those changes.
One of the issues that I experienced with the 1st generation of Ryzen CPUs is the long POST times. I have experienced what I initially thought was a POST failure but instead, was a memory compatibility issue and the system was hunting around during post for the proper settings. The X470 with the 2nd generation Ryzens boot just as fast as the Intel system I compared them to.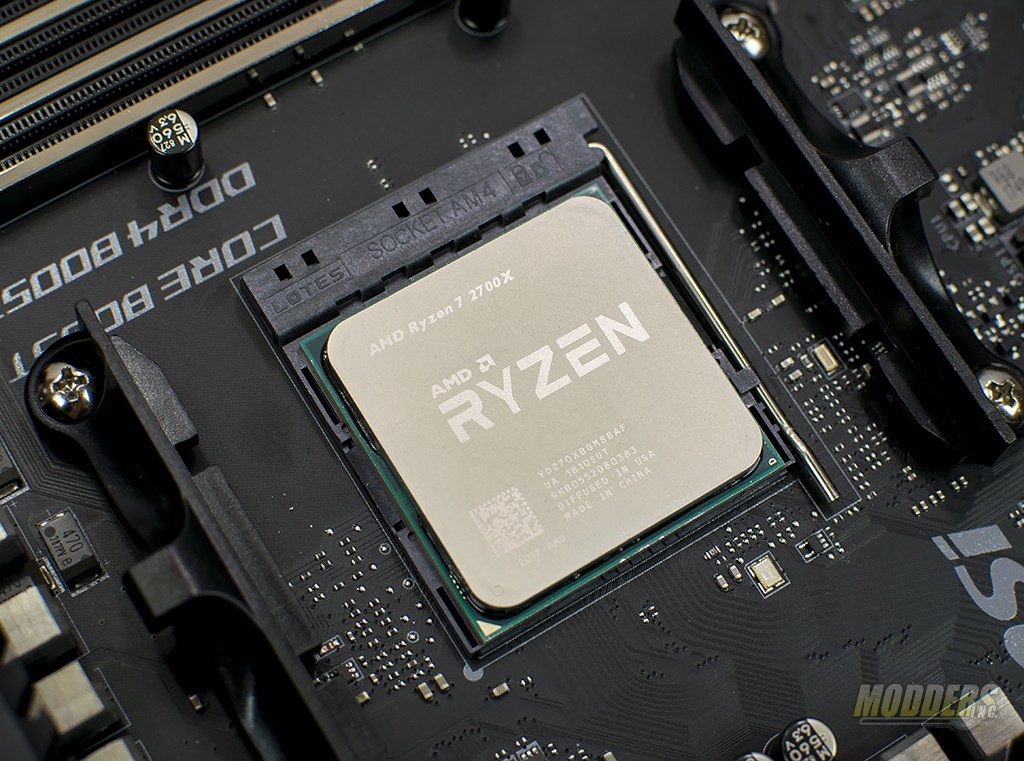 One of the changes to the overall package was the inclusion of a CPU cooler. In the case of the 2700x the Wraith PRISM is included. This is a fairly beefy cooler and does a pretty good job of keeping the temperatures under control. I tend to keep my room at about 21°C and I did perform an Aida system stability test. After an hour of run time, the 2700x peaked at 72°C.
I wanted to get a chance to test out Precision Boost 2 and XFR2 so, I grabbed my Water 3.0 from Thermaltake and installed it. I set the pump and fans to 100% which, meant the pump was running at 1700 RPM and the fans at 1300 RPM. To test, I loaded up XMR Stacks miner and set the configuration to use 1 core and I kept adding cores in each subsequent test. and let it run for about 1/2 hour and averaged the clock speeds. During the test the average clock speed on cores 1-5 was 4.35GHz while the rest averaged 2.9GHz. As I increased the core count to 16, I was able to settle in on 4.15GHz average core speed.
Pricing for the Ryzen 2nd generation CPUs put them a good bit below Intel's pricing. Performance wise, AMD was able to deliver a similar experience as compared to the Intel platform. It's great to see AMD and Intel slugging it out once again. I've always been a fan of competition as it drives innovation. I'm sure like most new hardware, as this platform matures, we will see even better performance.