« Introduction to the Antec DA601 Dark Avenger Case | Hardware Installation »
A Closer Look at the DA601 Case
The DA601 is a Mid Tower form factor case and weighs around 20lbs thanks to the tempered glass side and a riveted steel frame. Inside you will find plenty of space to accommodate your preference in components and form factors. This particular case doesn't have a drive cage that takes up space in the front of the case. This is preferable if you are water cooling your PC as you have plenty of space to customize your routing. We will touch on the drive space in the hardware mounting section.
If you are looking to vertically mount your GPU, this particular case does not have the required mounting option.
Bringing up the rear of the panel is 7 expansion slots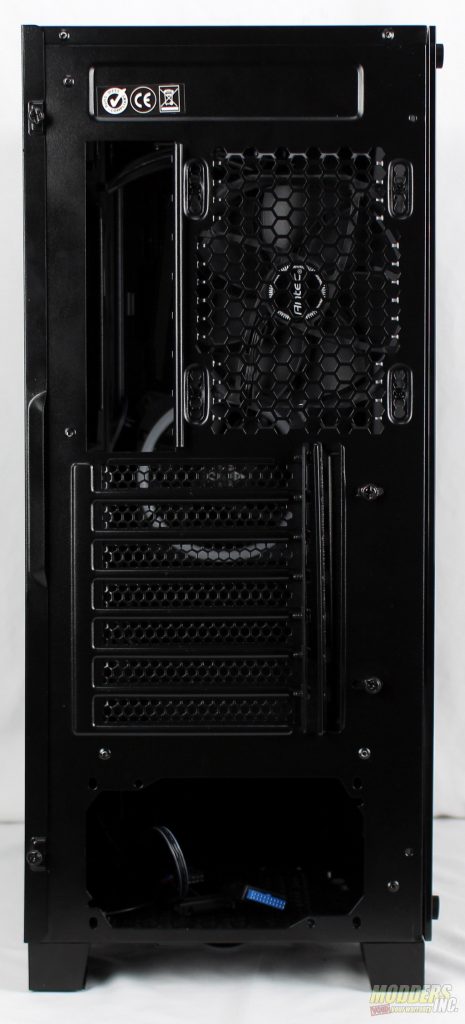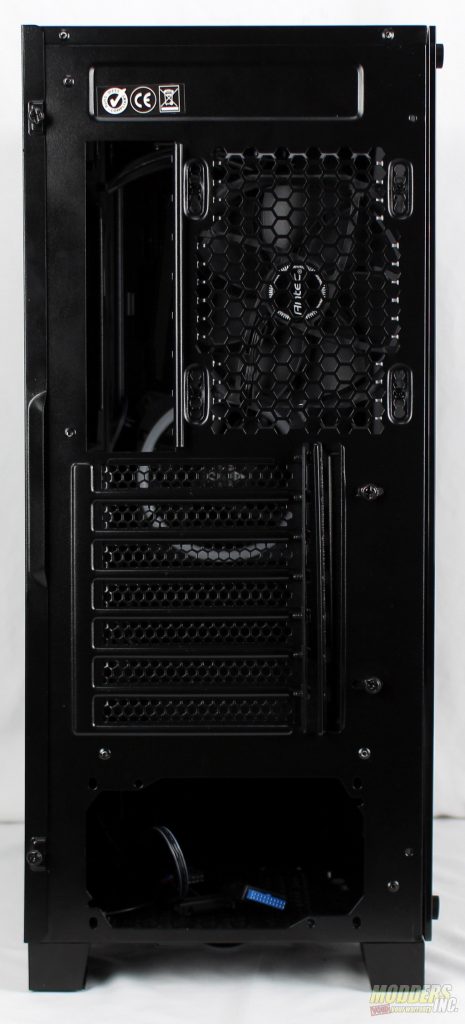 On the rear side of the DA601 is an ARGB module and power for your fans. This helps keep things neat on the cable management side as the bulk of the wires are contained on the non-window side of the case.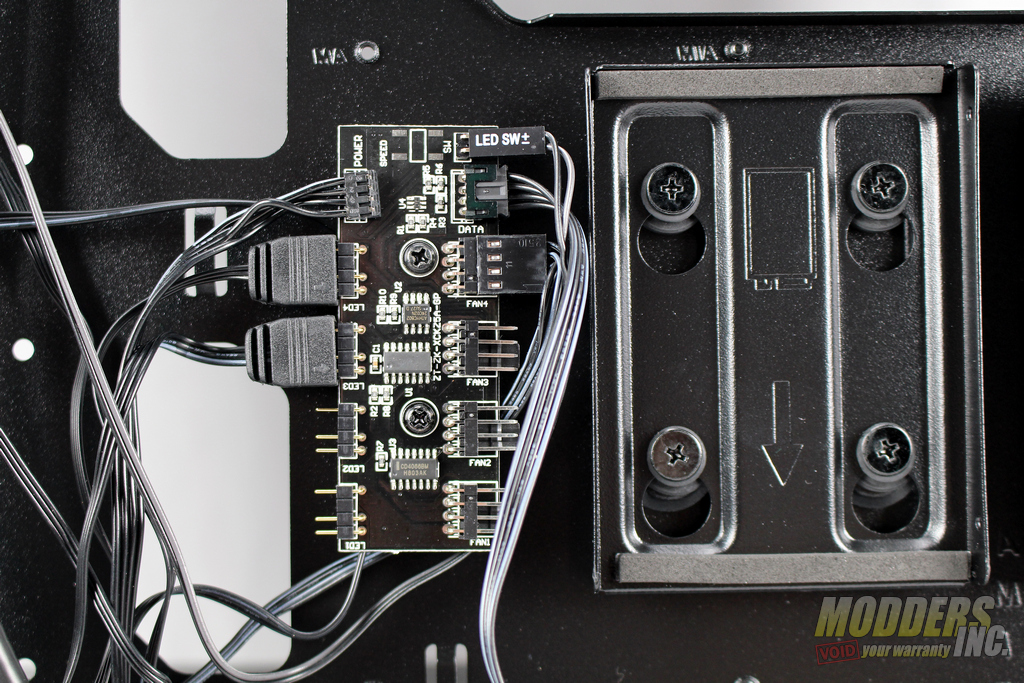 The front fascia of the DA601 accentuates its namesake by having a central ARGB fan (and room for 2 more) which is surrounded by a faceted front plate that looks like "armor". This design feature also has RGB strips on the top and bottom to complement its sleek lines.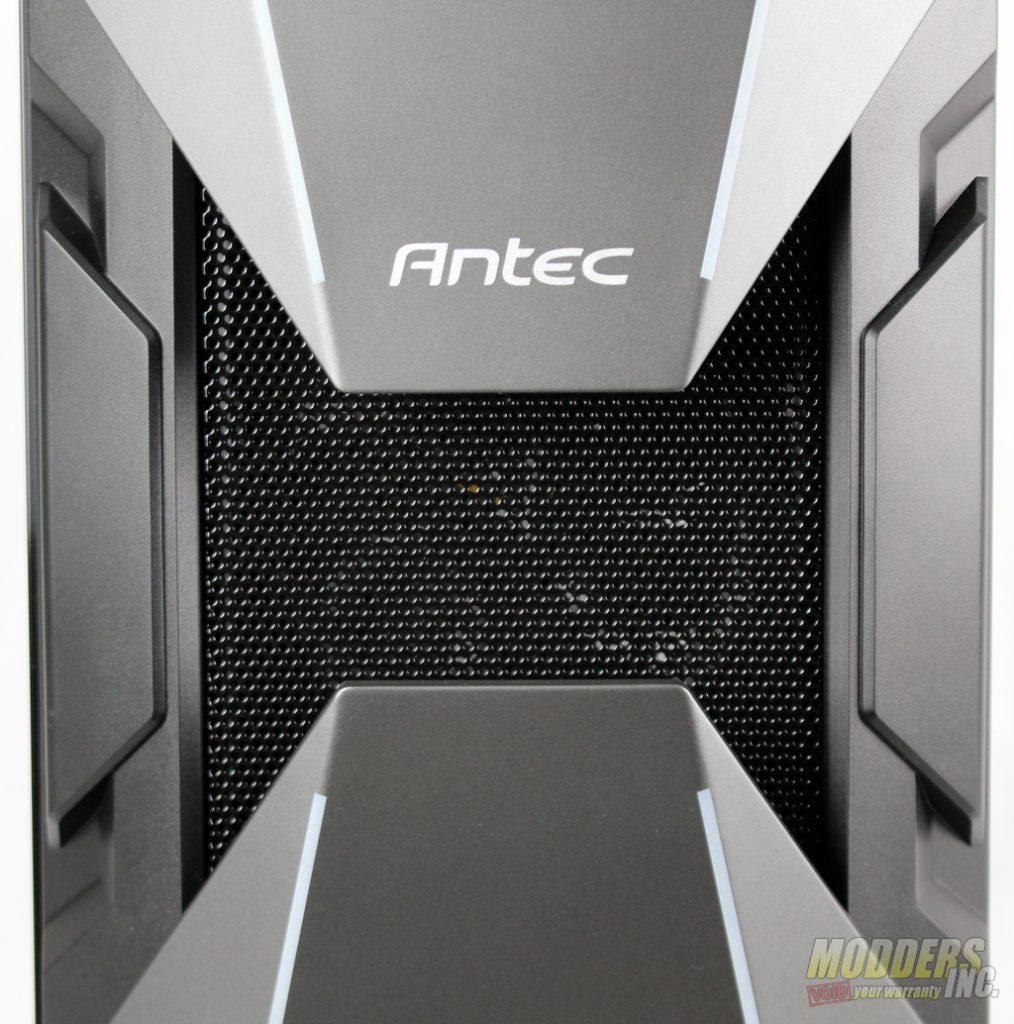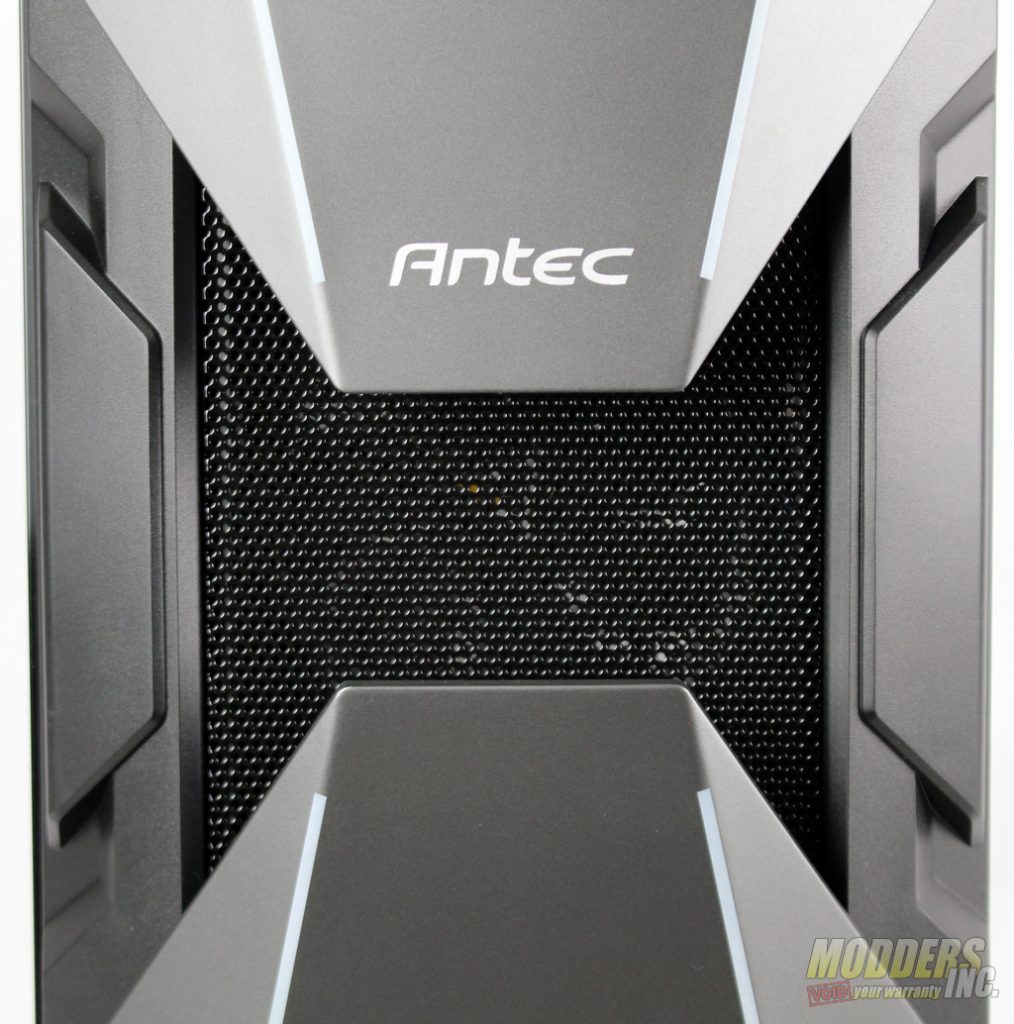 One thing to note that the RGB wiring on the front of the case has plenty of wire but mine happened to come loose in shipping. The connections are very tiny and I had to disassemble the inside to put it back in. This is an easy task and is a few screws but I wanted to note it because the connector is recessed and would be very hard/near impossible to replug it back in without disassembling.
The tempered glass side panel of the DA601 is held onto the case with thumbscrews and also feature rubber grommets to prevent vibration noise. They also assist with holding the panel in place as you attach it back to the case. The masking on the glass is also minimal so your components are very visible which is appreciated.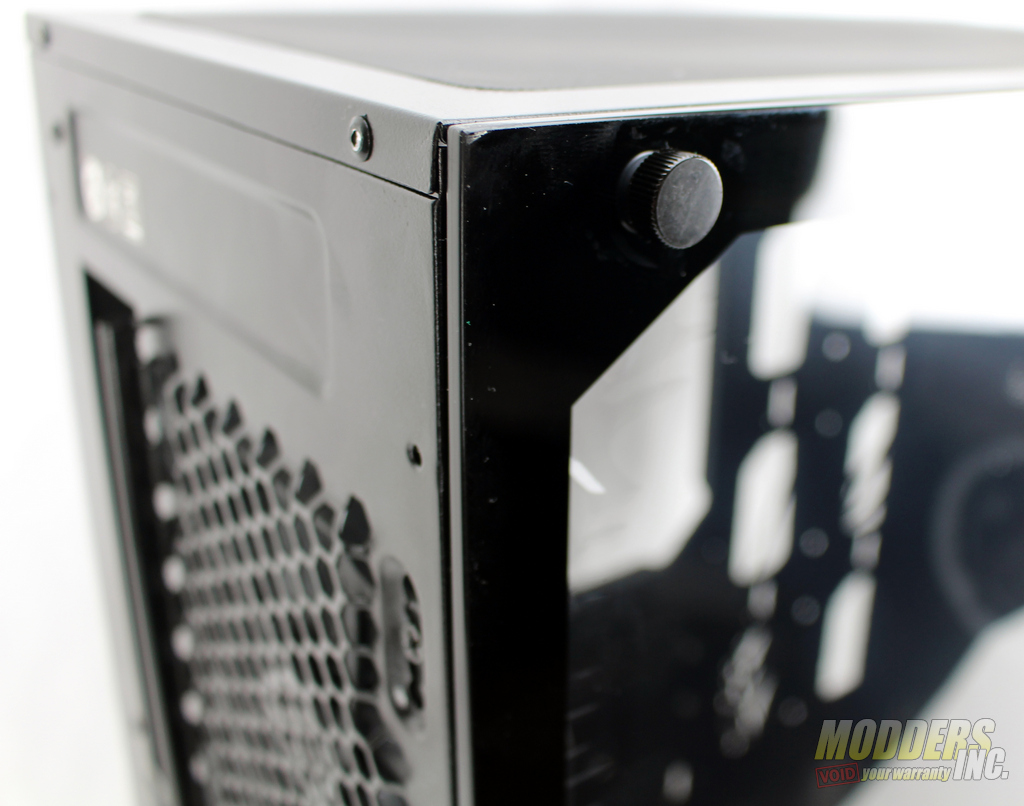 The top of the DA601 contains a magnetic filter screen that is easily accessible for cleaning. This screen will keep little bits from entering the top of the case should something drop off your desk (ask me how I know) and allows good airflow for top-mounted fans or your radiator.


The bottom of the case is elevated off the ground and gives room for airflow under the unit and includes a slide-out filter for easy cleaning.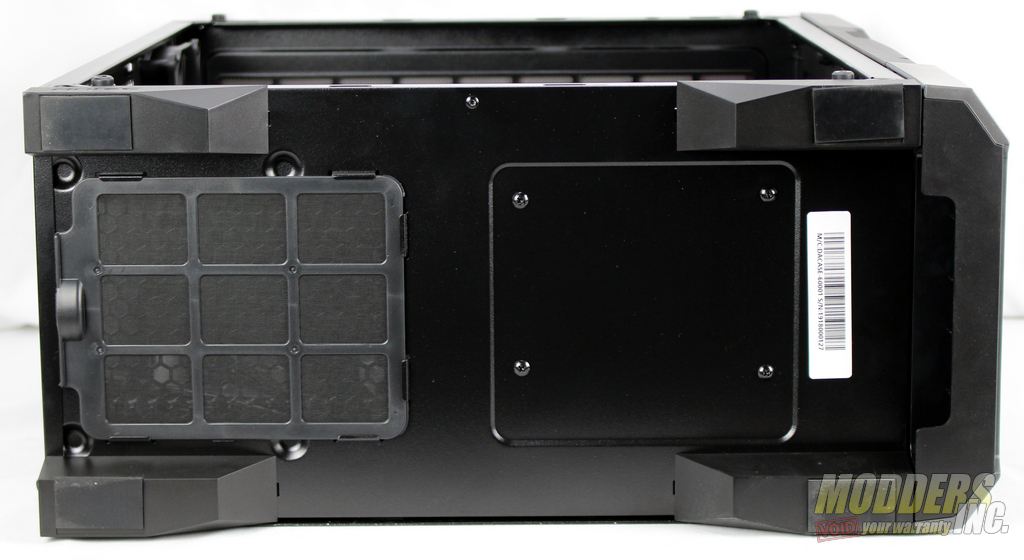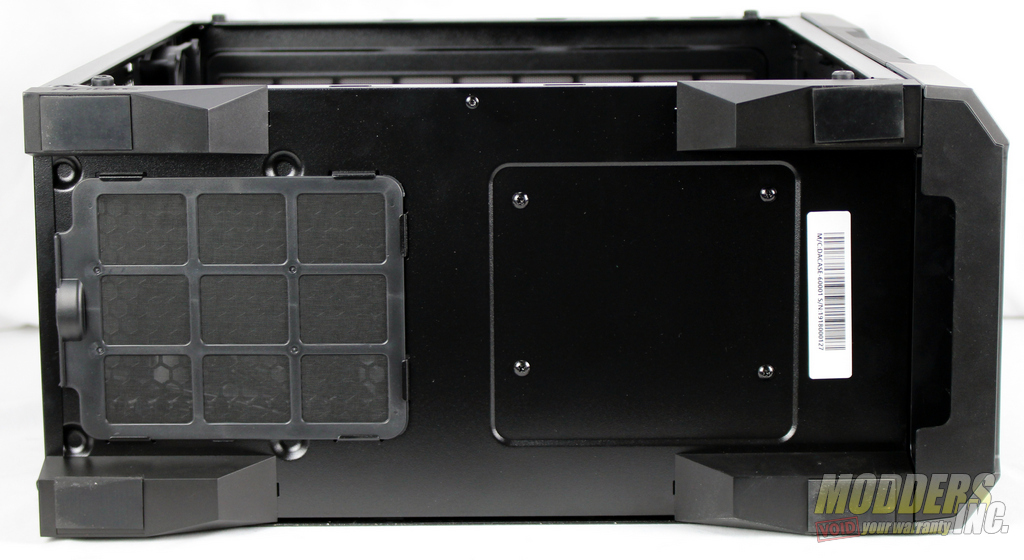 The DA601 continues the detail work with their logo embossed on one of the feet and is a nice touch. Even their PCI slot covers are contoured.
Rounding out the tour of the outside of the DA601 is the I/O panel. The I/O panel includes an LED control button, 2 USB 3.0 ports, power and reset buttons and mic/headphone 3.5mm jacks.