« Hardware Installation
Final Thoughts
As mentioned in my introduction, this is my first "gaming" case. I have been building rigs for a long time but I've always gravitated to the more subtle cases that hide under the desk, lurking in the shadows. Now that I am getting more exposure to the gaming hardware segment, I do understand the joy that having a case, like the DA601, that is not only customizable but highlights all the shiny hardware you purchased.
The DA601 is a mid-sized case which I appreciate, I always thought you had to have a huge case for all the gaming goodies but that is not the case. I was able to fit everything in easily (unlike my current case, which we will not mention ever again). I found the case to be very sturdy even without the sides on. Once you add the side and the tempered glass the tank is very stout. In fact, I accidentally dropped the tempered glass from a low distance (I'm Italian, so greasy hands and such) and there was no damage at all. I am not quite as gentle as the rest of Modders Inc. yet but I didn't manage to scratch any of the surfaces while I added the hardware which tells me the paint is well applied.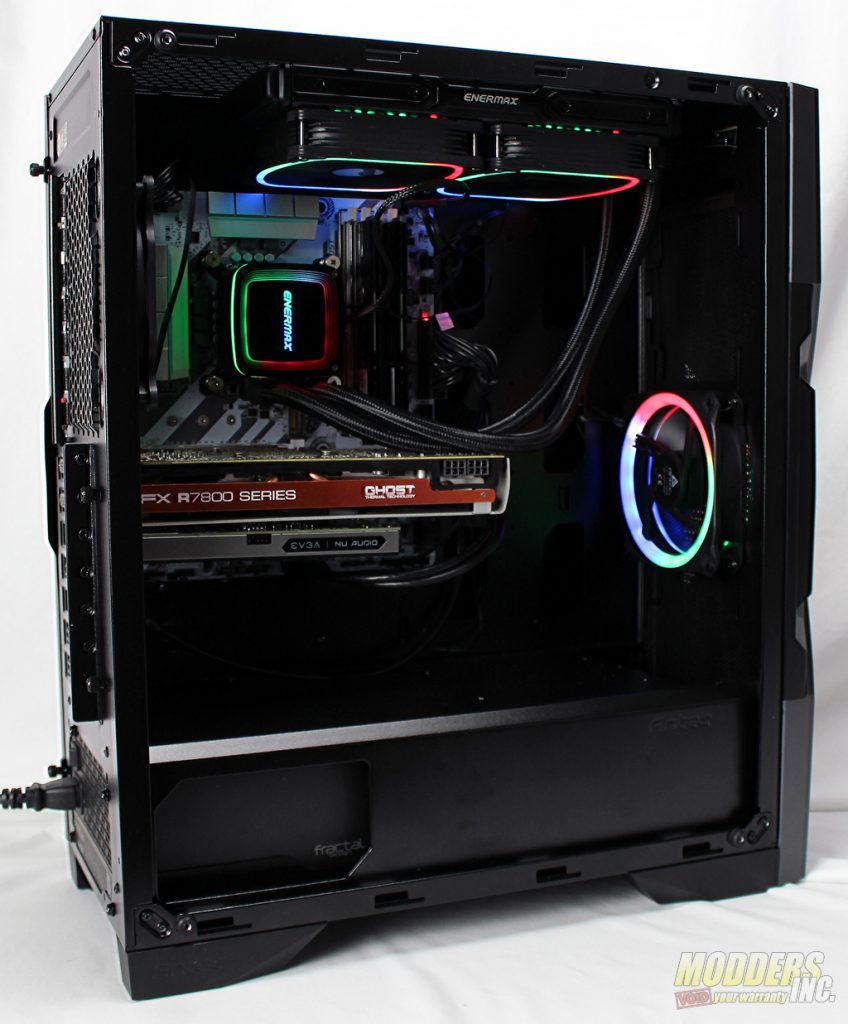 The price at the time of review is around $120.00 and I feel it is worth it. The front design is slick, looks great lit up and is worthy of being shown off. There is plenty of room inside so you can configure your hardware as you like and the case is solid. The only thing I would have like to have seen is a way to mount the GPU vertically as that is the trend now. It's not a deal-breaker by any means but it would be nice to have the option in this level of case.