Page 2 »
Are you looking for a solid computer gaming case the will not rip a big hole in your pocket? Antec has a case that might be able to give you what you are looking for and in price range that could be to good to be true; the Antec One Hundred Mid Tower PC Gaming Case.

Sponsor: Antec
[hr]
First Look – Packaging and Information
First off, Kudos on the shipping department standard for Antec. It seems as though they pulled no punches in the quality of the packaging, even for a budget gaming case. You can tell they want to make you feel good about your purchase. With dual double wall boxes (4 layers of box) it would take a pretty epic delivery man to damage anything Antec ships out with their packaging standard.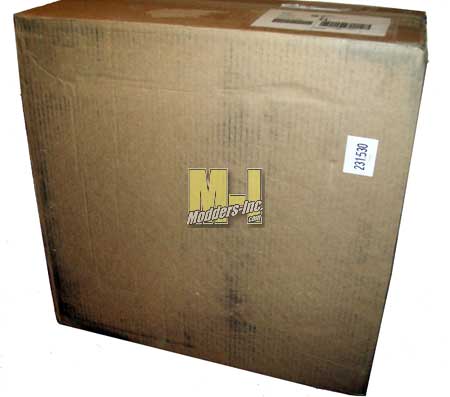 The Retail box is about average as it gives you a good look at what the case looks like and has to offer you.
Protected with Styrofoam ends and a plastic bag you can be assured that the case is free of any dents or scratches.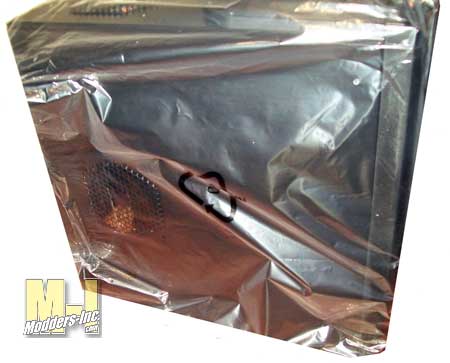 Antec's One Hundred is a gaming case that brings high-end features at a price point that will not break your budget. A sleek painted black interior with clean, perforated front bezel , four top USB ports with audio in/out and handy storage tray bring handiness and accessibility to the package. Eight expansion slots provide exceptional expandability, and can accommodate multiple video cards. The two included Two Cool fans keep your system cool and quiet. Antec's One Hundred provides a wealth of in-demand features while keeping you within your funds.
Features:
Bottom-mounted power supply isolates heat and noise
Perforated front bezel for maximum air flow and dust filtration
Includes standard case lock slot for integrated anti-theft protection
CPU cutout allows for easy installation of CPU coolers
Cable management compartment organizes cables discretely
Convenient top accessory tray
Cable management ties keep your case organized
11 drive bays
– 6 x internal 3.5″ 
– 3 x external 5.25″ 
– 1 x external 3.5″
– 1 x internal bottom-mounted 2.5″ SSD drive8 expansion slots for plenty of flexibilityCooling system
– 1 x top special 140 mm TwoCool™ fan
– 1 x rear 120 mm TwoCool™ fan
– 2 x front 120 mm fans for HDDs (optional)
– 1 x side 120 mm fan for graphics cards (optional)Front ports
– 4 x USB 2.0
– Audio (AC'97 and HDA compatible) In and OutMotherboards: Mini-ITX, microATX, Standard ATXPower supply not includedUnit Dimensions
– 18.9″ (H) x 7.8″ (W) x 18.8″ (D) 
– 480 mm (H) x 197 mm (W) x 477 mm (D)Package Dimensions
– 22.0″ (H) x 10.6″ (W) x 21.9″ (D) 
– 558 mm (H) x 270 mm (W) x 555 mm (D) Weight 
– Net : 15.1 lbs / 6.9 kg
– Gross : 24.0 lbs / 10.9 kg