« Intro
|
Page 3 »
A Closer Look – Components and Design
Antec really packed what they could into this case to allow even a budget gamer to be able to build a killer system without overspending. with a laundry list of features it should be considered when looking for a case that can handle some serious power.  Even with it's low price this is a case that will give you good airflow and a sleek clean look.

The case has many of the standard features you would want from any case like 4 front side USB ports, easily accessible front audio & microphone jacks, power button. What is missing is no reset button, USB 3.0 ports, a side window & limited filtration. These are options that are normally not offered on cases that are in this price range, but would have been a nice touch to use one or two of them to set Antec apart from the rest of the manufacturers.

The main structure of the case is made from steel while the front bezel and top pieces are made up of plastics. This is done to help keep the cost down and to give the Antec 100 case it's own personality.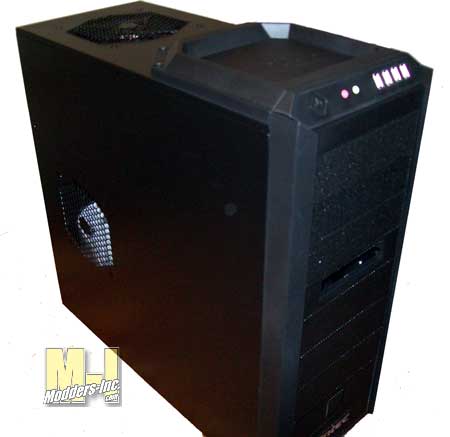 The entry panel on the front side of the case has mesh to maximize the airflow. The top three drivebay areas due have a piece of metal that blocks off the air, bu they can be removed to install your hardware or to help maximize air flow. On the front of the case we have a fully removable plastic front bezel and full mesh bay covers to give the case it's sleek look and shape. You will need to remove this the front panel to install some option fans fro cooling.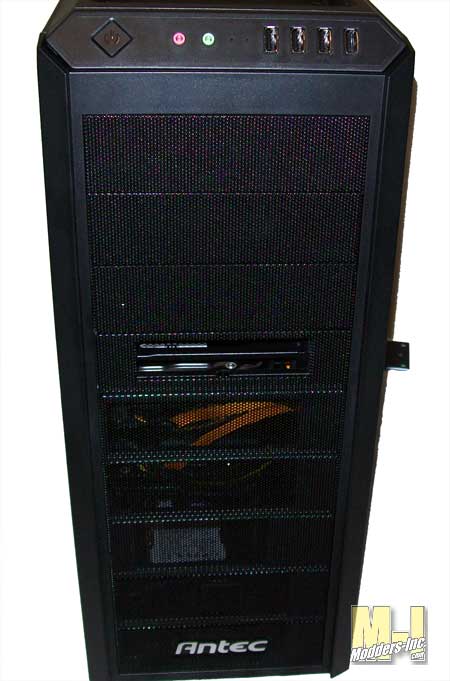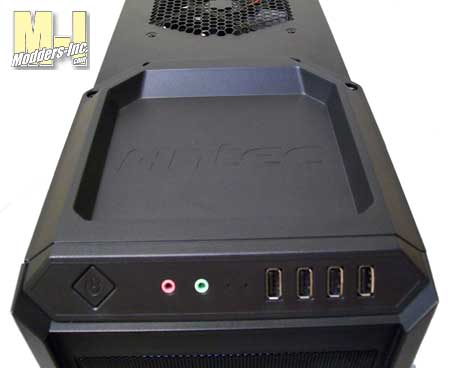 We found that the four USB 2.0 ports and audio jacks were very easily accessible and the angle in which they set them was perfect to get to. The top tray on the case gives the case a different functional look. It is extremely useful for not losing car keys, wallet, pocket change, or other things you might want to get out of your pocket before you game. Only the front top portion of the case has been covered with any kind of cover and rear part has been left accessible, which seems to be the new trend in computer cases.