« Page 3
|
Page 5 »
Sometime at this point you might find that the inside of small case at this point range will be painted that dull grey color, but hot this time. Antec went the extra step and made sure that the inside of the case was painted black so it would match the outside of the case. The raised motherboard tray was another nice touch to ensure that there was enough clearance from the rear of the motherboard. Smooth edges on all the metal piece means no cut wire and no cut up hands.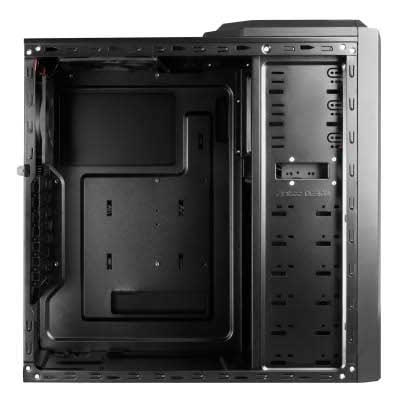 Antec provided enough space for a 1350Watt power supply to be installed and you will still have some room on the bottom. We installed an 875watt power supply with plenty of room to spare for awater cooling reservoirs or any other accessory one might need or want to install.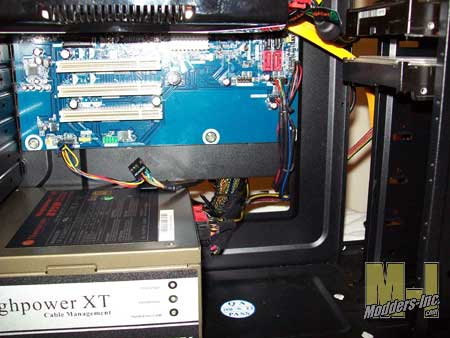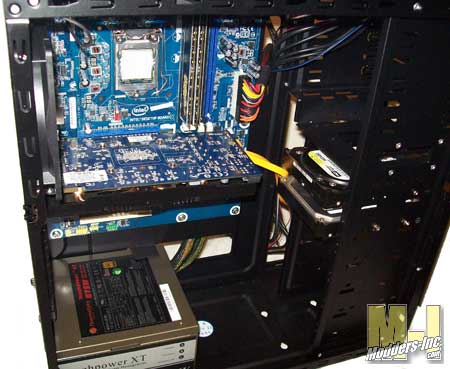 One thing we didn't like (as seen below) is that the 6 pin connector for the motherboard has to run across the ram clips at the top of the motherboard in order to reach the plug, there are no wiring ports in the rear corner by the fans to reach that plug, but after you get your CPU cooler on we noticed you really can't see it.
We also wanted to note that there is only 12" for a graphics card and you will need to leave the top hard drive bay open if you use a card that size. We would recommend adding aftermarket fans if you're going to SLI or 3-way as there is no front fan on this unit.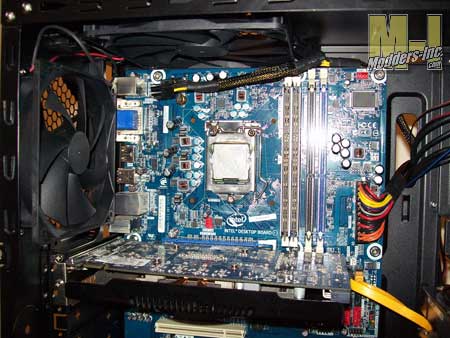 Our favorite trick we discovered is that once we installed the hard drives normally, we noticed there were a lot of wires just sticking out of the hard drives and with 6 to 7 drives being able to be installed in this case we thought that will surely mess the nice look up with all those wires sticking out everywhere so on a hunch we decided to flip the hard drives around so that the wires went in the front, what we discovered was that Antec had already thought of this. They provided the perfect ports to be able to run the hard drives reversed so no wiring is seen, although we were disappointed that they only provide dust covers on the top three CD bays so our wires could still be seen through the front mesh grill.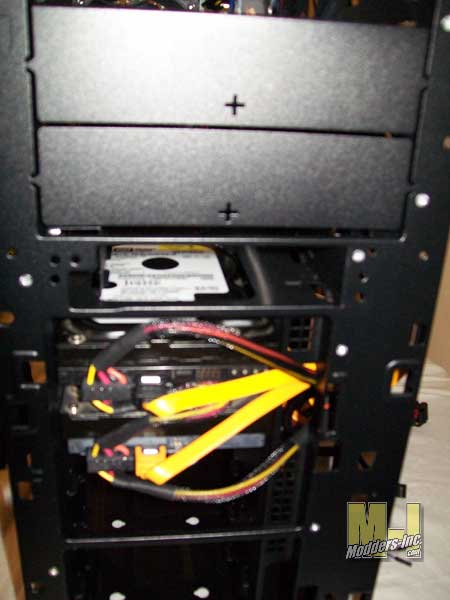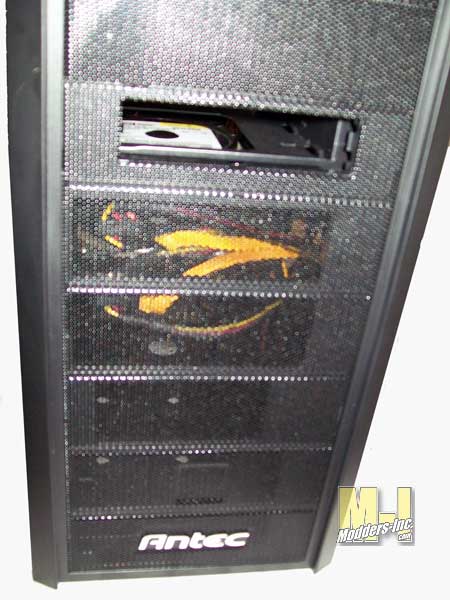 Antec made a huge motherboard/ CPU bracket access hole with plenty of room to put any cooling you can imagine on there. The rear wiring harness worked out very well for us we actually like reusable zip ties, we did have a small bulging issue with the side panel flexing after we got it on.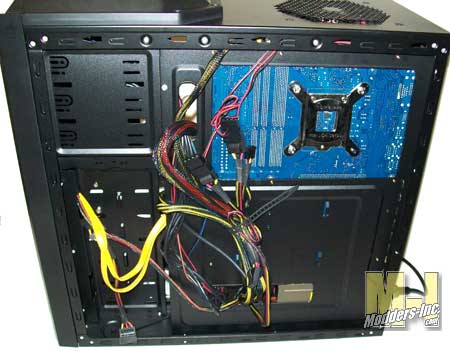 We were able to install four hard drives with no issues and no wiring showing. Although we stuffed the case with just about everything we could it was very effortless to create a very nice look inside of the case. We had fun putting the Antec 100 together and installation went really smooth and pretty standard.