« Page 3
|
Page 5 »
The market that the ASUS ENGT430 is targeted for is for people who enjoy playing a game, but are not your typical hard core gamer. This group of players tend to not worry to much about higher resolutions and they stay around the 1024 or 1280 range while playing games. Even at these resolutions most of the games within the last 2-3 years look great and play well, but the newer games of today are wanting to use DX11 which the 430 can do. During my testing of the ENGT430 I wanted to see how it would compare to others at the higher settings. If it could do a decent job at these levels then it should have no problems when back off of the higher end settings.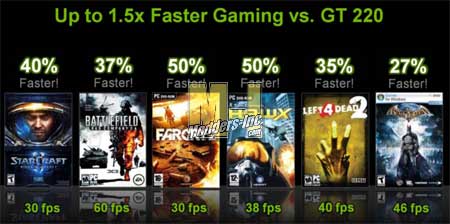 Test Setup
 Processor
Intel Core i5 750
 Memory
Patariot Viper II 2xGB (SPD settings)
 Motherboard
Jetway HI06
 OS
Windows 7 Pro 32 bit
 Graphic Card
ASUS ENGT430 1GB DDR3
 Power Supply
Cooler Master 850w
 Case
CaseAppeal AV8
Frames Per Second or "FPS" and Testing
We have all heard this term before and how it is used in benchmarking to compare one card against another. This can be a very useful measurement tool on seeing the results of any tweaks or overclocking that you may have done to the card. 

3DMark06:  A 3DMark score is an overall measure of your system's 3D gaming capabilities, based on comprehensive real-time 3D graphics and processor tests. By comparing your score with those submitted by millions of other gamers you can see how your gaming rig performs, making it easier to choose the most effective upgrades or finding other ways to optimize your system. 3DMark06 is a PC benchmark suite designed to test the DirectX9 performance of your graphics card. 
With the test below I wanted to show how the GT108 Fermi chip stacks up against a couple of the older cards that are probably still in use within some media PC's. 3DMark06 is a good tool to use for testing the DX9 capabilities of your graphic card. The 430 was able to out perform the other two cards with ease.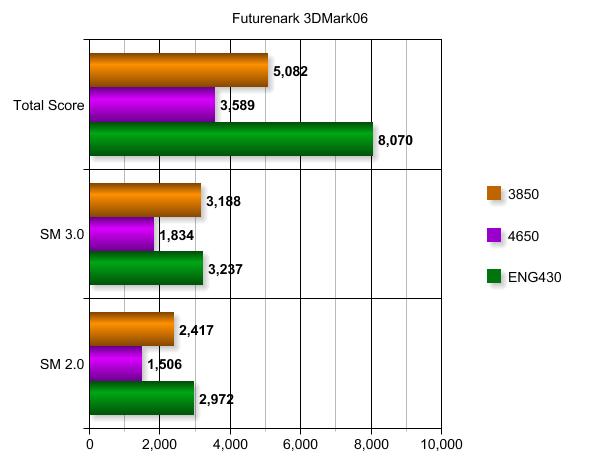 Crysis Warhead features all new fully customizable weapons, vehicles and enemies, with new multiplayer content. It also showcases a new, enhanced and optimized version of CryEngine 2 and is the first game developed by Crytek's Budapest studio. Crysis Warhead can be ran in either DX9 or DX10 mode and is once again a game that can bring computer to their knees and is a staple in video card benchmarking.
Here we can see how the card performs within a real game and once again the ASUS ENG430 walked away from the two challengers.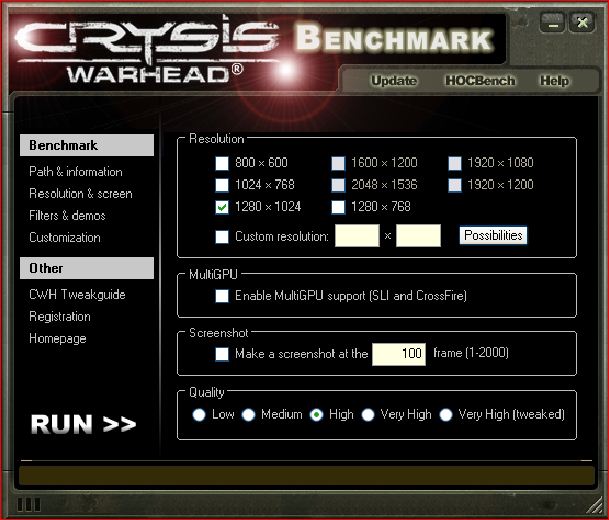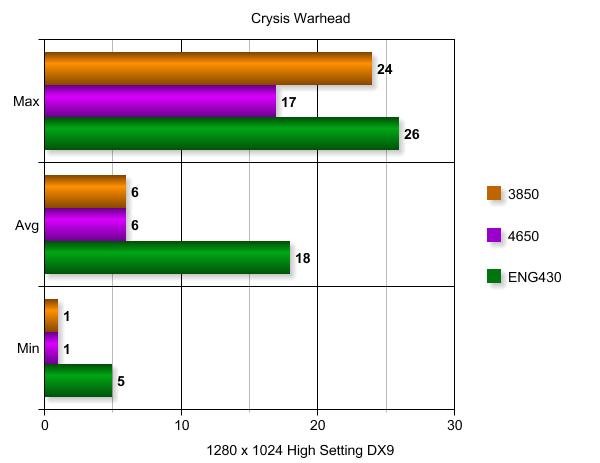 3DMark Vantage is the new industry standard PC gaming performance benchmark from Futuremark, newly designed for Windows Vista and DirectX10. 3DMark Vantage is based on a completely new rendering engine, developed specifically to take full advantage of DirectX10, the new graphics API from Microsoft. 
This time we step it up to something newer in benchmarks and video card to challenge the ENGT 430. This time the card did not do as well against the competitor but you have to remember that the Sapphire HD 5670 was intended to be a gaming card. Even at that the ASUS ENGT was able to stay rather close.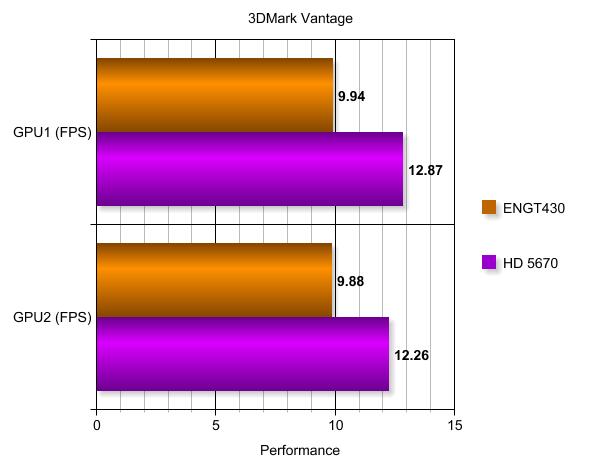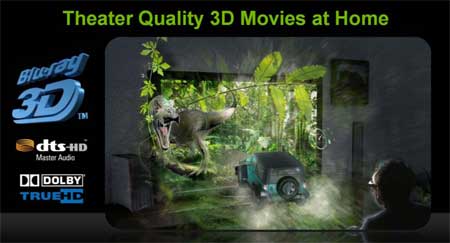 Home Theater 
For those of you that are into the HTPC scene the ASUS ENGT 430 provides support for the latest high-definition technologies that make this new GPU a great fit for media center and home theater PCs. With the release of the new 260 graphic card drivers, NVIDIA provides support for the HDMI 1.4 TV standard for delivering 3D content and advanced multi-channel digital audio. 
With the 260 drivers, users can enjoy rich high-definition lossless surround sound. The Fermi architecture's dedicated video processing engine seamlessly decodes 1080p 3D streams with ease, resulting in less system power and heat which is a very desireable feature .  The NVIDIA GeForce GT430 supports high definition 24-bit multi-channel audio up to 192 KHz, and lossless DTS-HD Master Audio and Dolby TrueHD audio bit streaming. In other words is kicks some a$%.
I was not able to test the 3d aspect of the ENGT430 due to the lack of any compatible devices but I was able to test different types of video play back. I ran through what I thought would be the normal format that a user would watch with included online HD video, 1080 movies and Blu-ray feature films. I also ran Super Pi in the background to simulate a heavy load on the CPU to see if it would effect the performance of the GF108 Fermi GPU. As I suspected the playback on all formats was flawless and no stutters could be seen.