CES
ASUS Suite Tour at CES 2019
Every year we visit ASUS at CES and every time new and exciting things are seen.  2019 was was no exception with a new GPU cooling solution, monitor, motherboards and yes even an RGB backpack. We all know that the RTX series of cards are out. but what ASUS showed us was a self-contained water-cooled graphics card design that they have been working on for two years. At first you would think that the card would be huge, but in reality, the GPU is normal in length and takes up just 2.7 slots. Doing the water cooling allows the card to be heavily overclocked.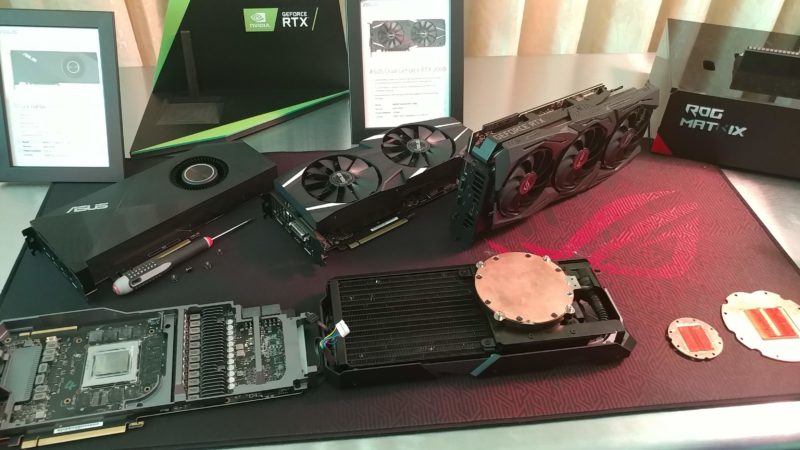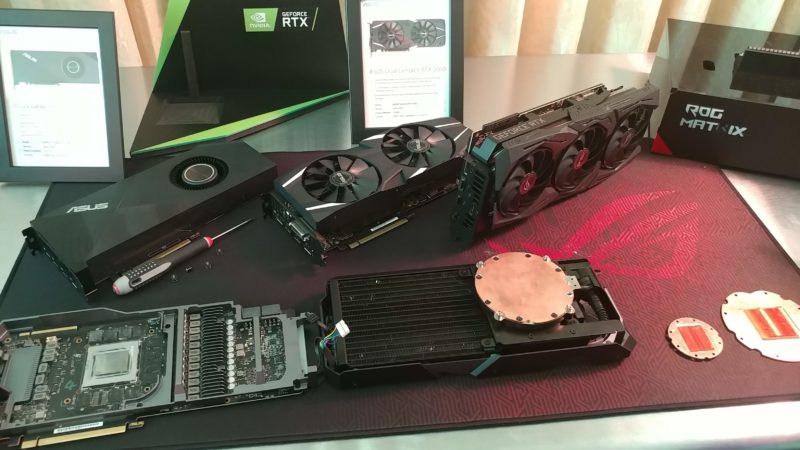 The ROG Helios case is next on the tour with its tempered glass front panel, RGB lighting that can be controlled by the ASUS software or by buttons on the case itself. Vertical GPU mounting, a channel for routing wires, and a new take on the horizontal graphics card anti-sag bracket. Last but not least a couple of removable straps for easy moving of the case/system.
The ASUS motherboards are a sight to be seen. Highlighted was the X299 and X399 motherboards, the Alpha and the Omega. A new full metal cast design for the cooling adds some height to the motherboard. The PCIe slots have been optimized/moved to allow for better spacing between the 20 series graphics cards if you are wanting to run in SLi.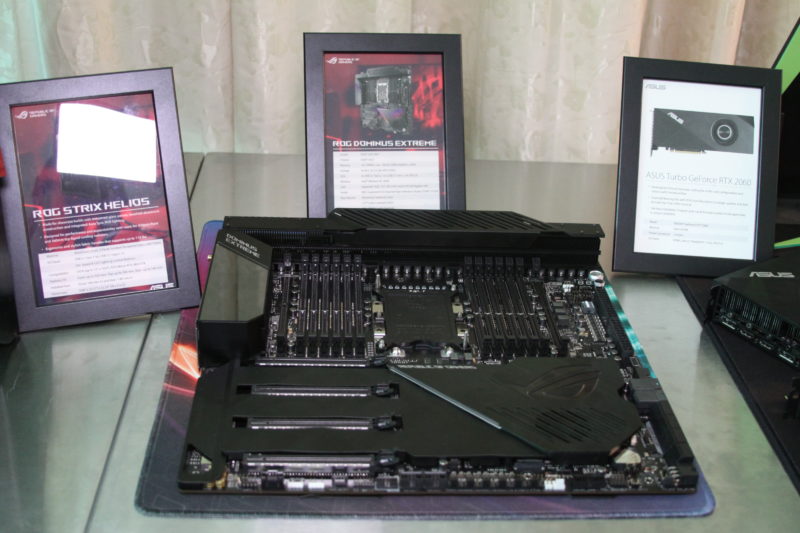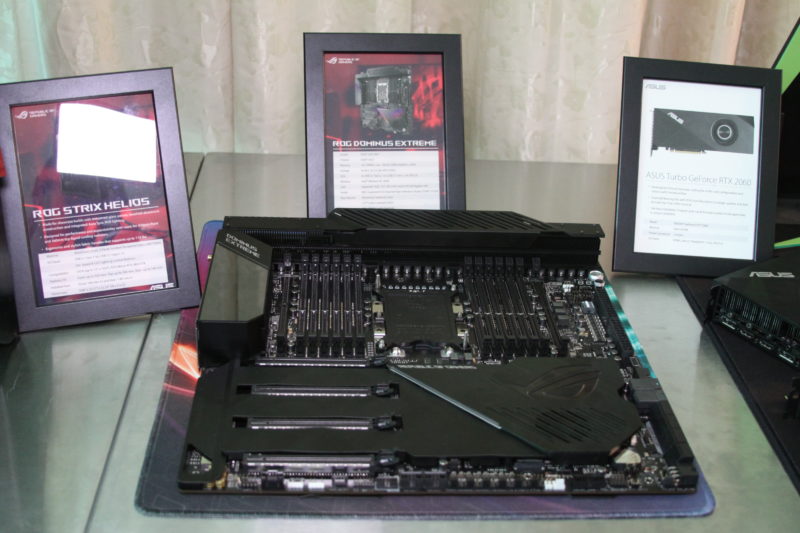 RBG is everywhere, and I mean everywhere! ASUS was displaying the ROG Ranger Backpack with RGB lighting on the outside and with white LED lighting in the inside of the backpack. At first thought, it sounds rather comically to have RGB lighting on a backpack, but if you start thinking about safety it makes sense. While walking at night you would be quite visible to drivers and bicyclists. If you going to have LED's on the outside of the Ranger Backpack, why not put some on the inside. ASUS has included a strip of white LED's to illuminate the inside of the backpack which makes it much easier to find things.