Storage Devices
ASUSTOR AS1002T NAS: A Perfect Balance of Value and Features
AS1002T NAS
« Packaging and Specifications
|
ASUSTOR Start-up Wizard »
Closer Look at the ASUSTOR AS1002T
Accessory box of AS1002T contains a single Ethernet cable, Power brick with NEMA 5-15 to the C13 power cord, a bad of thumbscrews, CD with some helpful info and setup wizard and ASUSTOR AS1002T Quick Start Guide. Construction of the device is based on ABS Plastic. Almost entire shell is made of plastic. Phase plate of AS1002T has a crosshatched design with ASUSTOR logo on top.
There are no buttons in the front of AS1002T. On the left side of the enclosure, you can see a set of pinhole type LEDs which show state and activity of drives and network. On the bottom of the panel is a single USB 3.0 connector for external devices. The back of the AS1002T contains Power button, Reset pin, USB 3.0 port, Gigabit Ethernet port, Power connector and a security hole for physically securing the device. The entire enclosure is cooled by a single 70mm PWM fan.
There are no markings or exhaust holes on either side of AS1002T. Dimensions of AS1002T are 165(H) x 102(W) x 218(D)mm and its weight is about 1Kg (2Lb) (Without Drives).
There are four rubber feet which are glued to the bottom of the enclosure. The enclosure is extremely stable on flat surfaces. I also noticed on the bottom of AS1002T what looks like an intake hole.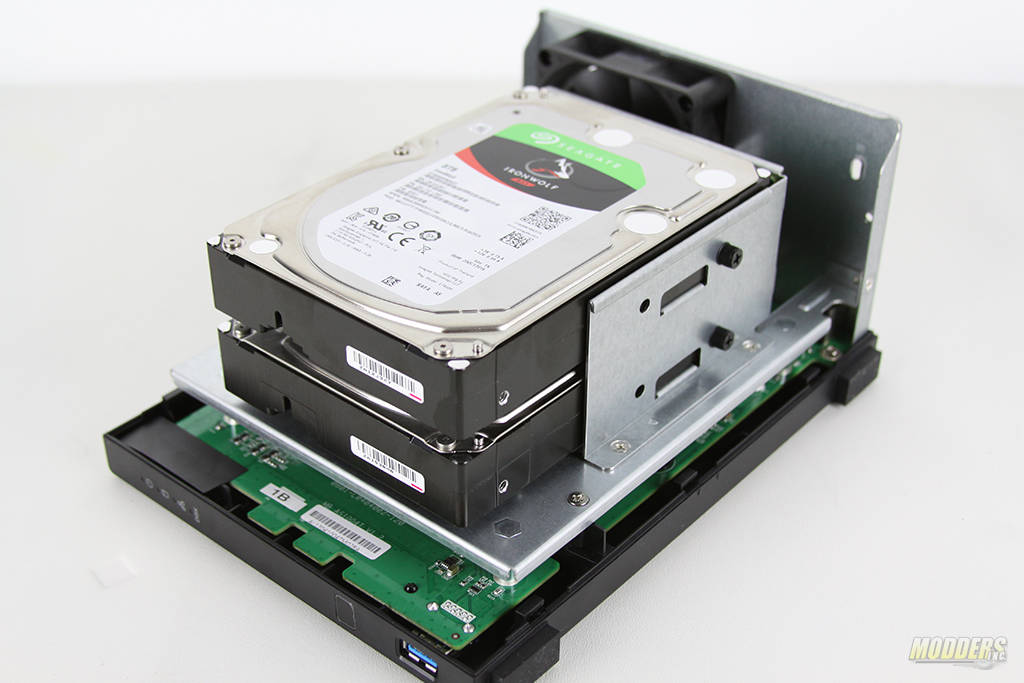 Drive installation is limited to just 3.5″ Hard Drives. Sorry, no SSDs can be used here. To install the Drives you need to remove the case by unscrewing two screws in the back and installing Hard Drives into the sled. Securing drives into the sled is easy with included thumbscrews. Note: Before purchasing Hard Drives please check the Compatibility list.
The motherboard of AS1002T is very clean without any noticeable over flux areas. Along with multiple ICs, I found a CMOS battery. CPU in this model is being passively cooled by a small heatsink.
Daughter board supports two SATA type of connections and very simple. I did find some leftover flux on the back of this board.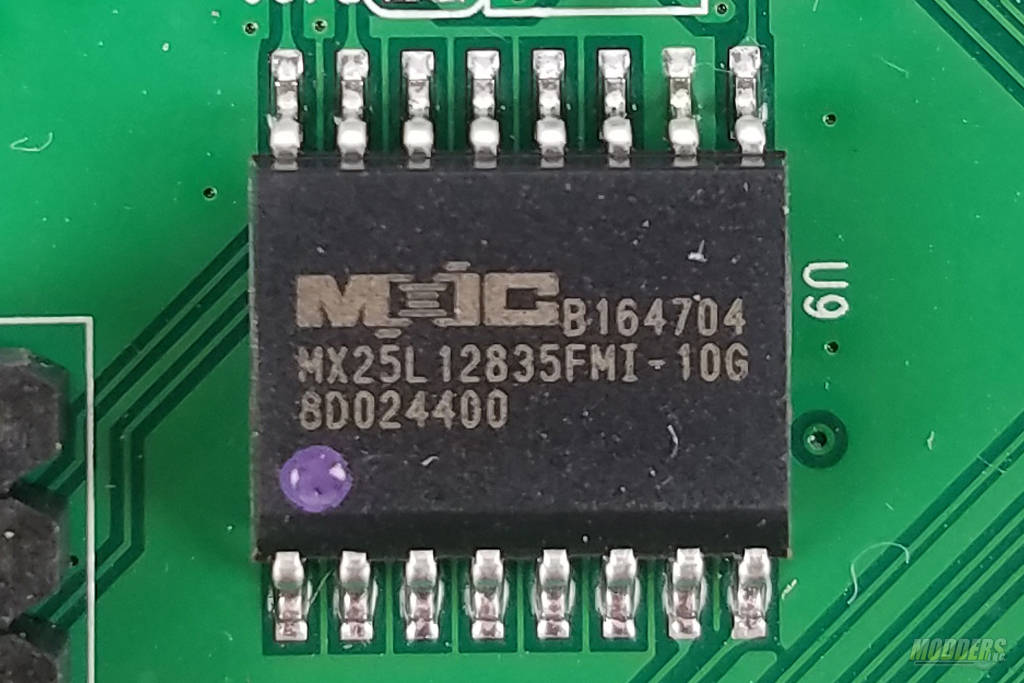 Flash Memory is provided by Macronix (MX25L12835FMI-10G).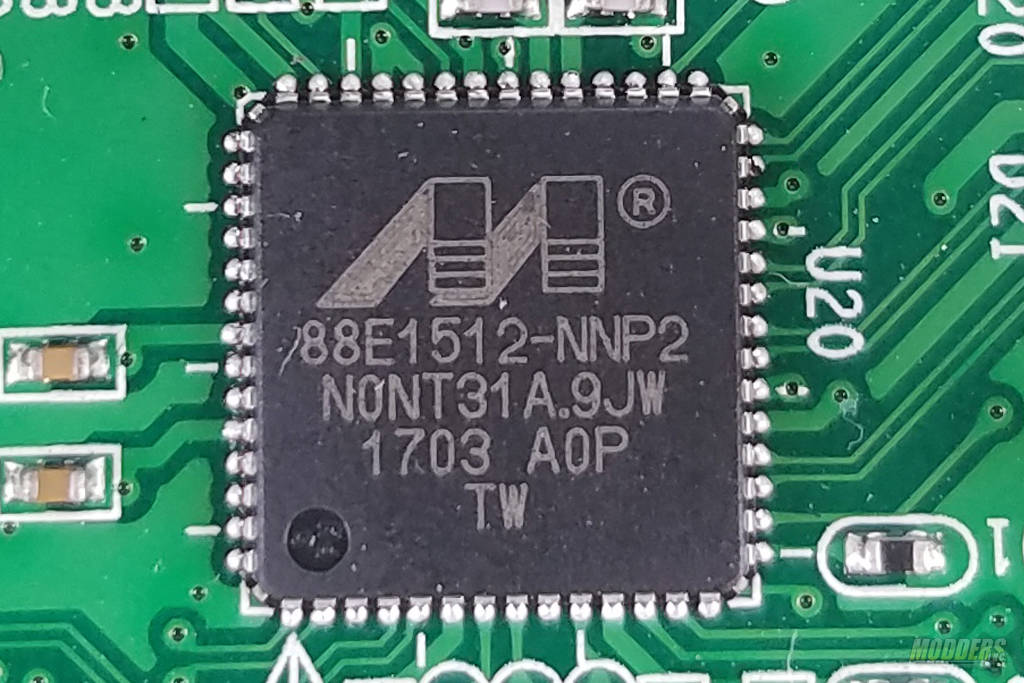 Ethernet controller of AS1002T is provided by Marvell (88E1512-NNP2). This controller supports Ethernet speeds of 10/100/1000 Mbps.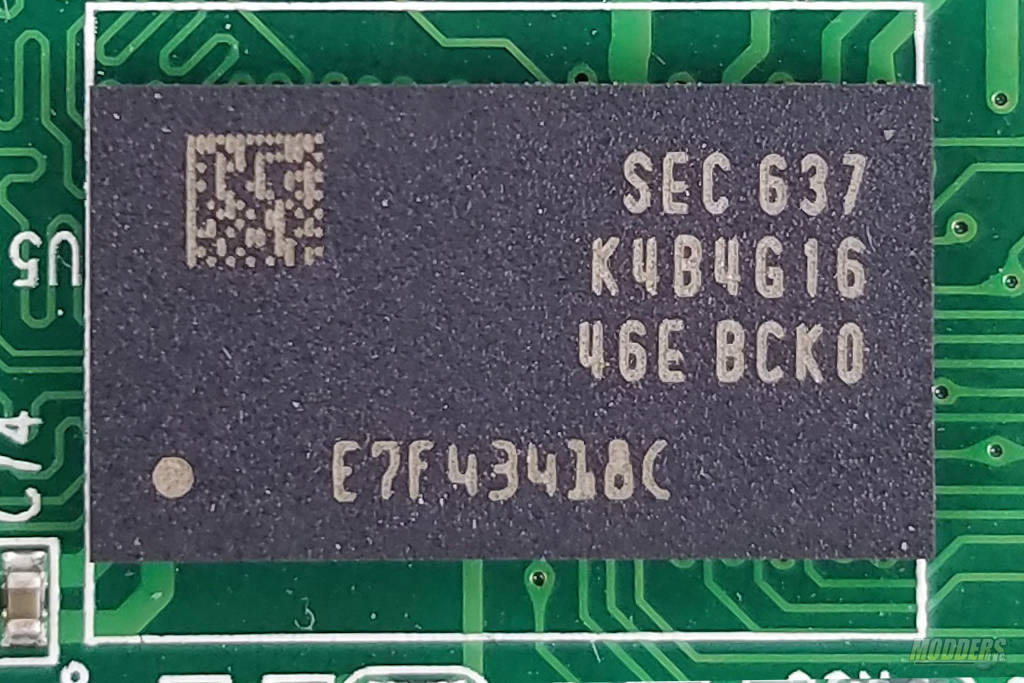 Onboard RAM is by Samsung (K4B4G1646E-BCK0). This is a 512MB DDR3 chip that offers speeds up to 1600Mbps.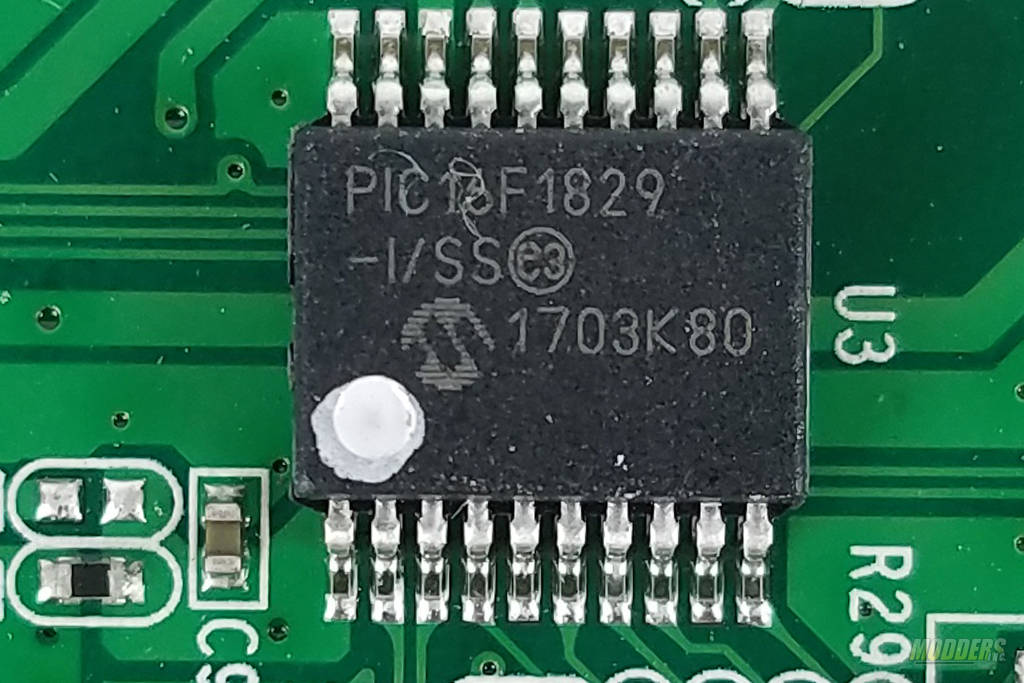 Flash Memory in AS1002T is by Microchip Technology (PIC16F1829-I/SS). This is an 8-bit Micro-controller that operates at Maximum 32 MHz frequency.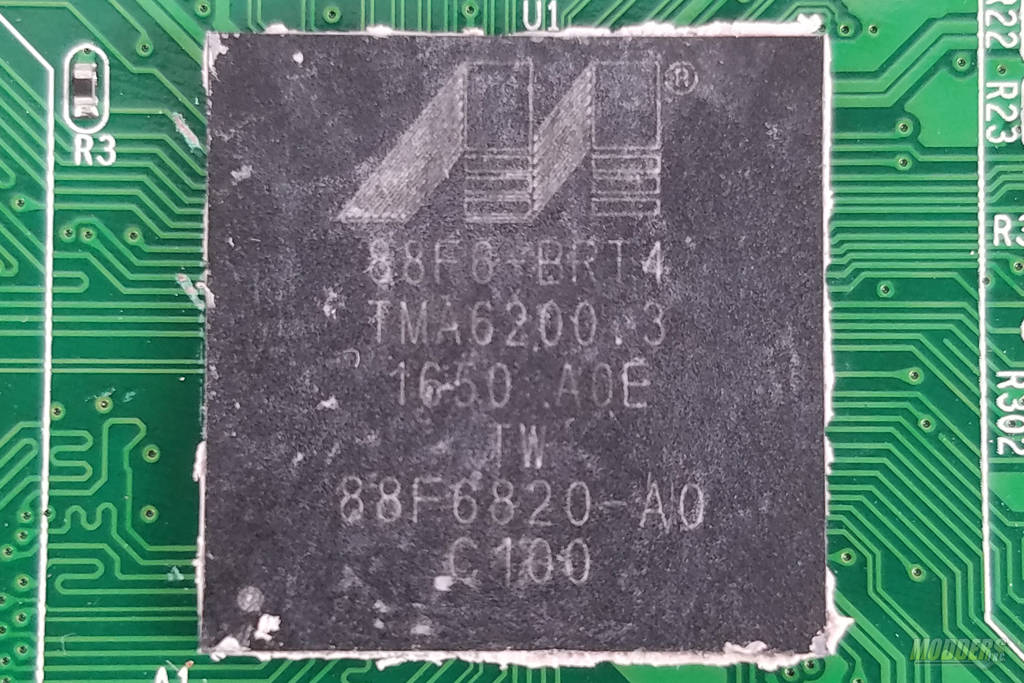 CPU Is by Marvel. This is ARMADA-385 (88F6820-A0) (Dual-Core) model which operates at a 1GHz maximum frequency.