Storage Devices
ASUSTOR AS1002T v2 NAS: Redefining Home Storage
Be smart and back that stuff up
« Intel NAS Performance Toolkit Results
Conclusion and Final Thoughts
The ASUSTOR AS1002T v2 is as impressive as its predecessor, the ASUSTOR AS1002T. There are virtually no visible differences between these devices however internal components were modified. The new CPU chip is clocked much higher on AS1002T v2 than AS1002T models. What is surprising is that even when the CPU is being pushed pretty hard the passive cooling kept it relatively cool (under 70C). That being said the device is very quiet even under load. If you looking for a quieter device that just works, AS1002Tv2 can help.
Networking performance of the ASUSTOR AS1002Tv2 has all of the expectations a Gigabit networking is bringing to the table. For an entry level two bay NAS I think the transfer speeds are very much with in Gigabit limits.
Asustor Data Master offers a great deal of applications that you can install and run free of charge. One of the very useful home multimedia applications which are supported on AS1002T v2 is Plex Media Server. If you looking for a file storage solution that can provide you with entertainment as well AS1002Tv2 is a right fit.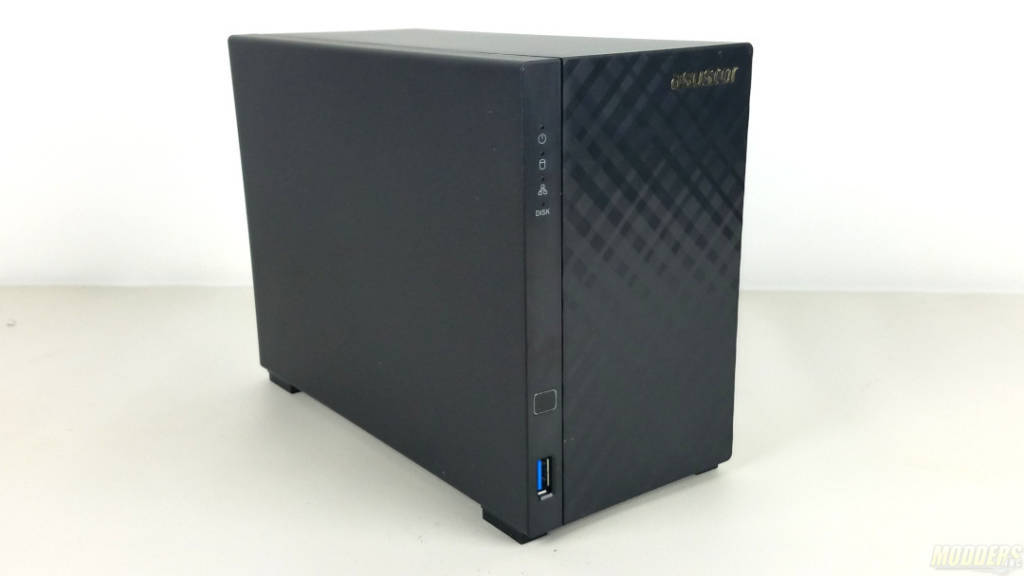 I feel that you are getting a better device with the second iteration of the AS1002T and I strongly feel that for a budget/entry level NAS the ASUSTOR AS1002T v2 is a good choice.