Storage Devices
ASUSTOR AS1002T v2 NAS: Redefining Home Storage
Be smart and back that stuff up
« Packaging and Specifications
|
ASUSTOR Start-up Wizard »
Closer Look at the ASUSTOR AS1002Tv2
The outer shell of the ASUSTOR AS1002T v2 is entirely made from ABS plastic. The only metal components in this NAS is its base which mounts the mother and daughter boards. There are no buttons in the front of the device. The only button on this unit is in the back and it acts as a Power On/Off for the entire unit. On the back of the AS1002T v2, there is also a Rest pinhole for resetting the NAS to factory defaults, USB 3.0 connector, Gigabit Ethernet jack, Power jack, and a security adapter slot. In the front of the unit, there are few LEDs that show Power State, Hard Drive activity, Network, and Disk Activities alongside with a USB 3.0 jack. The entire system is being actively cooled by a 70mm PWM fan.
There is no ventilation on either side of the device. No logos here either. Dimensions of this unit are identical to AS1002T model, they are 165mm x 102mm x 218mm.
There is no air ventilation on the top of the device as well. The only intake ventilation I found was on the bottom of the device. To keep the device stable the ASUSTOR AS1002Tv 2 has four rubber feet.
While looking over the internal layout of the NAS I noticed a grounding tape which was installed between the mother and daughter boards. Just like the previous model AS1002T v2 cannot be used with SSD or 2.5″ drives. Note: Before purchasing Hard Drives please check the Compatibility list.
Motherboard here is slightly different from the previous model. In this version, Asustor is using blue PCB for a motherboard. There is no improvement over the traditional green PCB board here. The CPU here is passively cooled by a small aluminum heatsink.
Daughter board is nearly identical to the previous model. I guess if you can re-use parts, why not?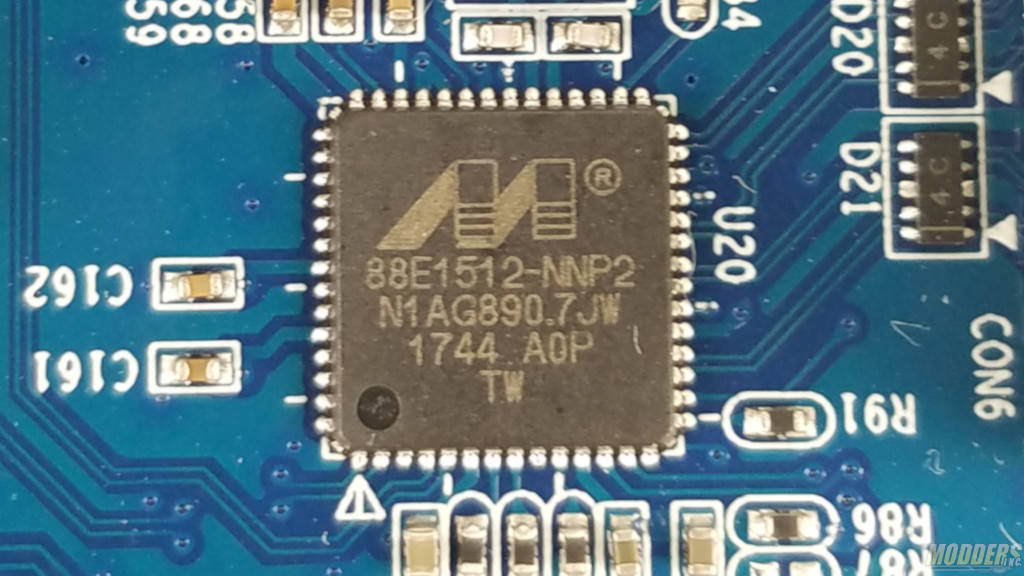 Ethernet controller of AS1002T is provided by Marvell (88E1512-NNP2). This controller supports Ethernet speeds of 10/100/1000 Mbps.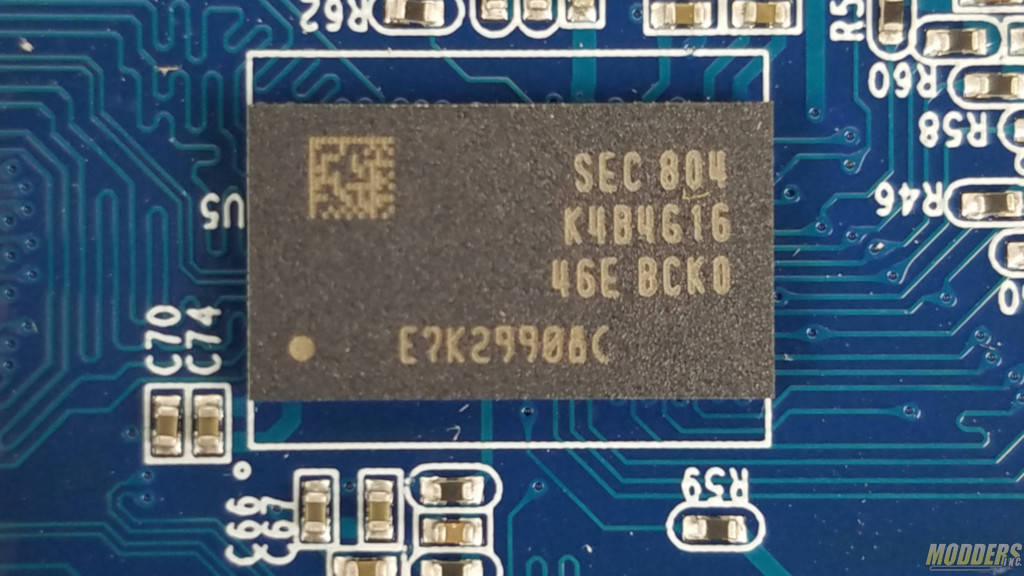 Onboard RAM is by Samsung (K4B4G1646E-BCK0). This is a 512MB DDR3 chip that offers speeds up to 1600Mbps.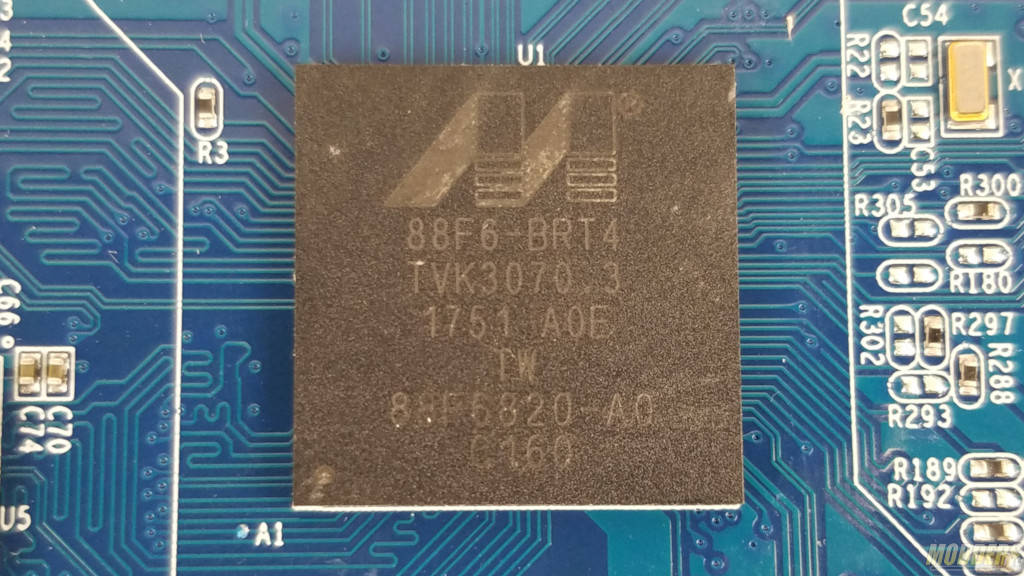 CPU Is by Marvel. This is ARMADAv7 Processor rev 1 (88F6820-A0) (Dual-Core) model which operates at a 1.6GHz maximum frequency. This is slightly faster than the previous model AS1002T which had ARMADA-385 processor as well at 1.0 GHz Maximum frequency. (Note Max Core Speed of the 88F6820 model is 2GHz)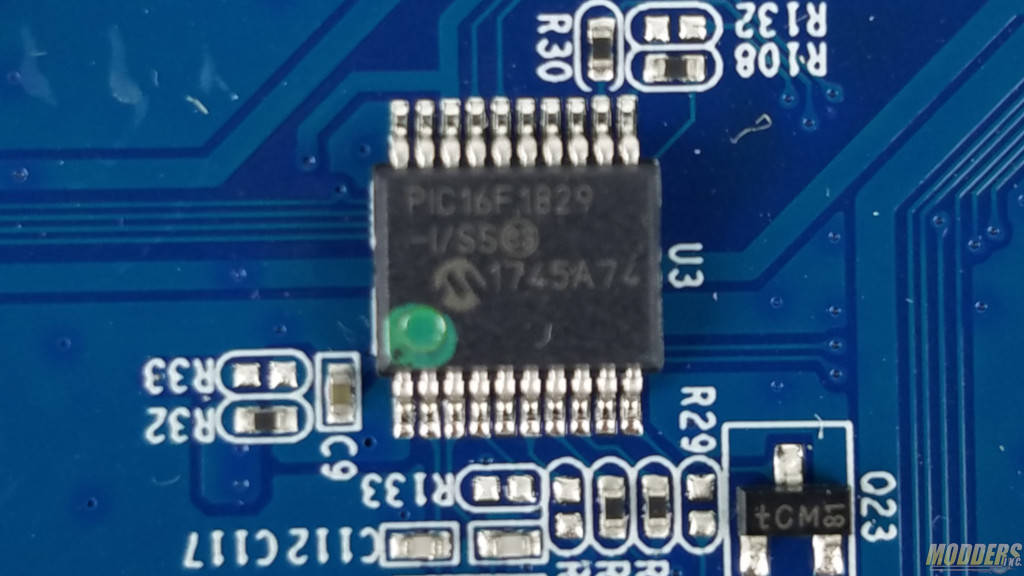 Flash Memory in AS1002T is by Microchip Technology (PIC16F1829-I/SS). This is an 8-bit Micro-controller that operates at Maximum 32 MHz frequency.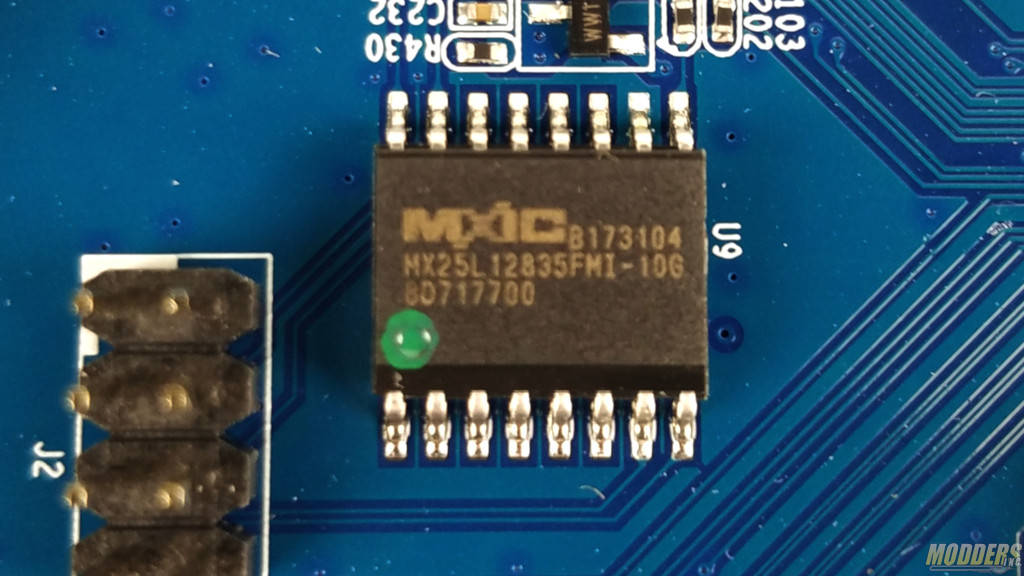 Flash Memory is provided by Macronix (MX25L12835FMI-10G).