CPU Cooler
be Quiet! Dark Rock Slim 180W TDP CPU Cooler Review
Dark Rock Slim 180W
« Page 2
|
Test System and Benchmarks »
Installation and Clearance Issues
Installation of Dark Rock Slim 180W TDP is extremely easy. I do strongly recommend removing your motherboard completely from the case or laying the case flat so you can install CPU backplate with ease.
The back plate assembly involved four screws and four rubber washers. These rubber washers keep screws in place when installing the back plate onto the motherboard. To secure the back plate you need to screw in four mounting thumb screws.
The CPU block mount connects to the motherboard via pair of mounting brackets. These brackets are secured in by included screws. Once you have everything tightened you can go ahead and apply a small amount of thermal paste on to the CPU and mount Dark Rock Slim on top of the CPU.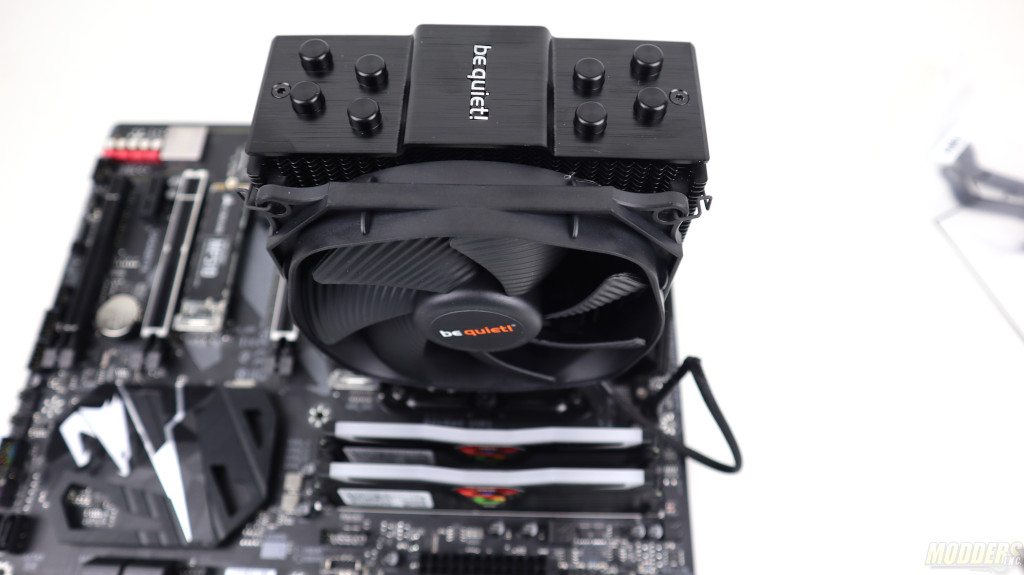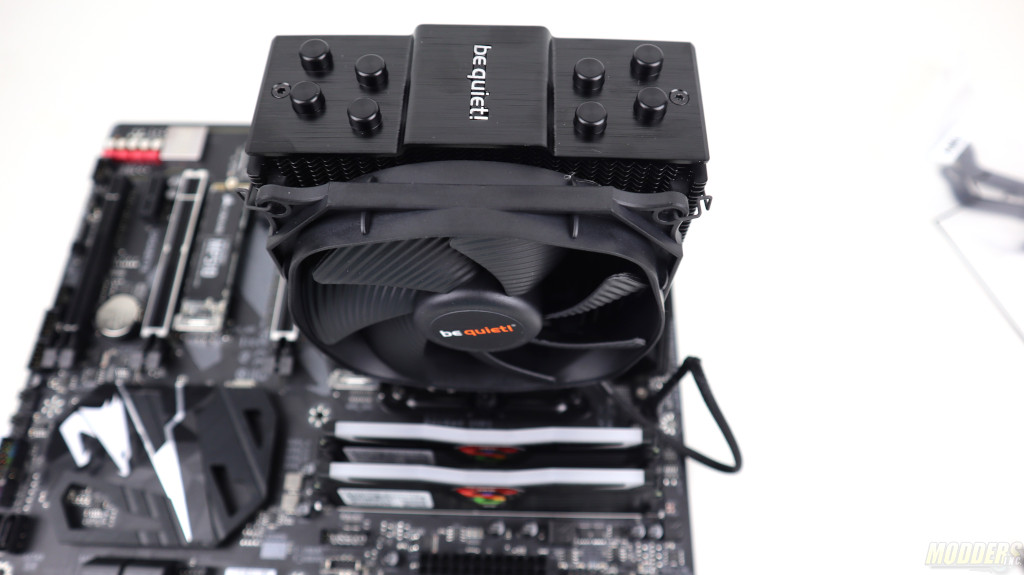 Once everything is in place you can mount the Silent Wings 3 120mm fan on the right side of the cooler.
Because the width of the Dark Rock Slim is only 72mm (~97mnm with the fan on) clearance between ram modules and MOSFETs is not an issue. When measured I had about 20mm space between the fan and the RAM modules and about 56mm of space between MOSFETs.