« Packaging and Specifications
|
Software Overview »
Closer Look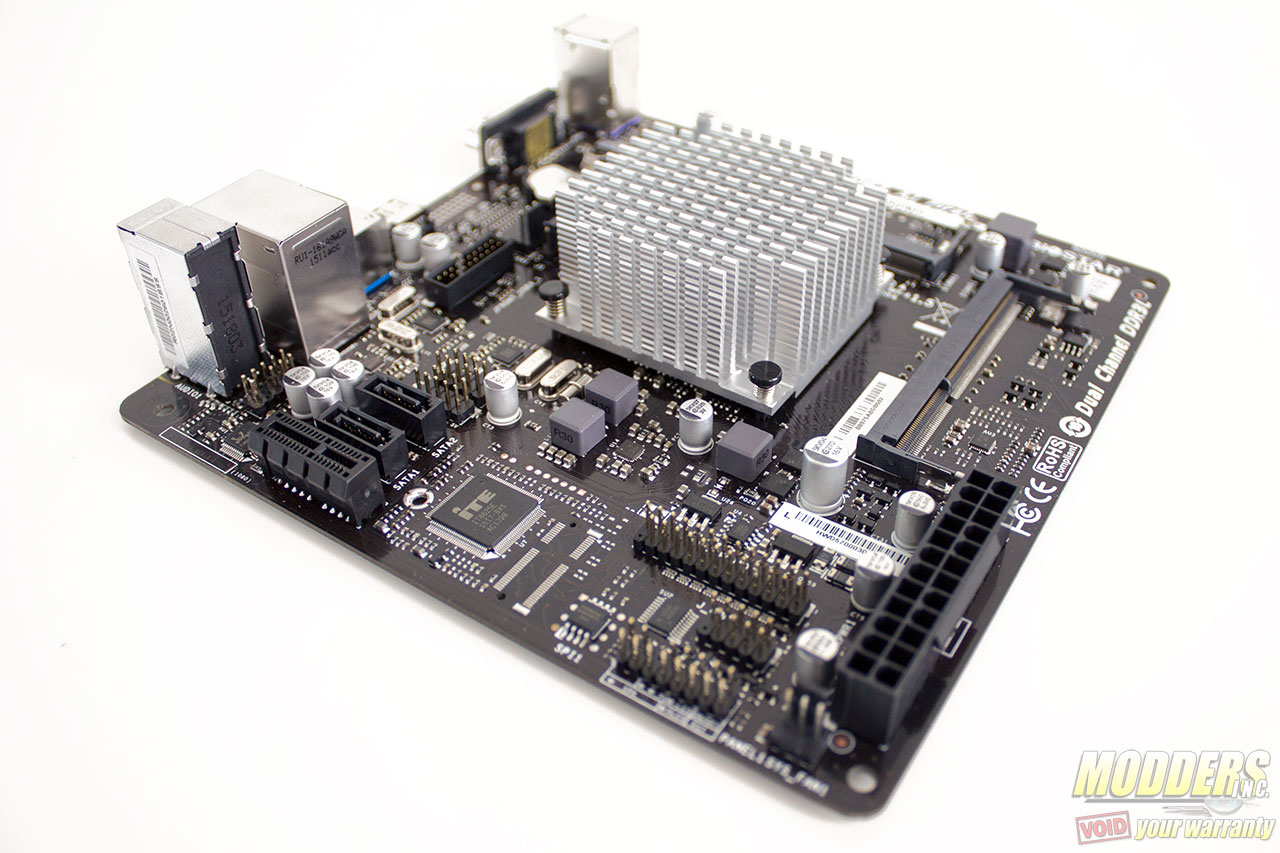 The N3150NH is a mini-ITX motherboard with the standard four mounting hole layout. Unlike other Intel desktop solutions, the CPU is built into the motherboard itself instead of using a socket. The passive heatsink is also pre-installed using push-pins. The Celeron N3150 is an FCBGA package 14nm 4-core/4-thread processor with a base frequency of 1.6GHz and can boost up to 2.08GHz. It only has a 6W TDP hence the passive cooling design. This processor also has Intel HD Graphics built-in with 12 execution units, a base frequency of 320MHz and can bust to 640MHz. Intel QuickSync, WiDi and Clearvideo are supported.
The N3150NH supports DDR3L memory and has a pair of Small Outline (SO-DIMM) slots for memory installation at the top and right side edges. The Intel N3150 CPU itself supports dual-channel 1600MHz DDR3 officially, up to 8GB. A shot of the backside PCB also reveals that the audio area is isolated, which has become the trend for many desktop ATX boards but even the budget N3150NH adopts this design for better audio.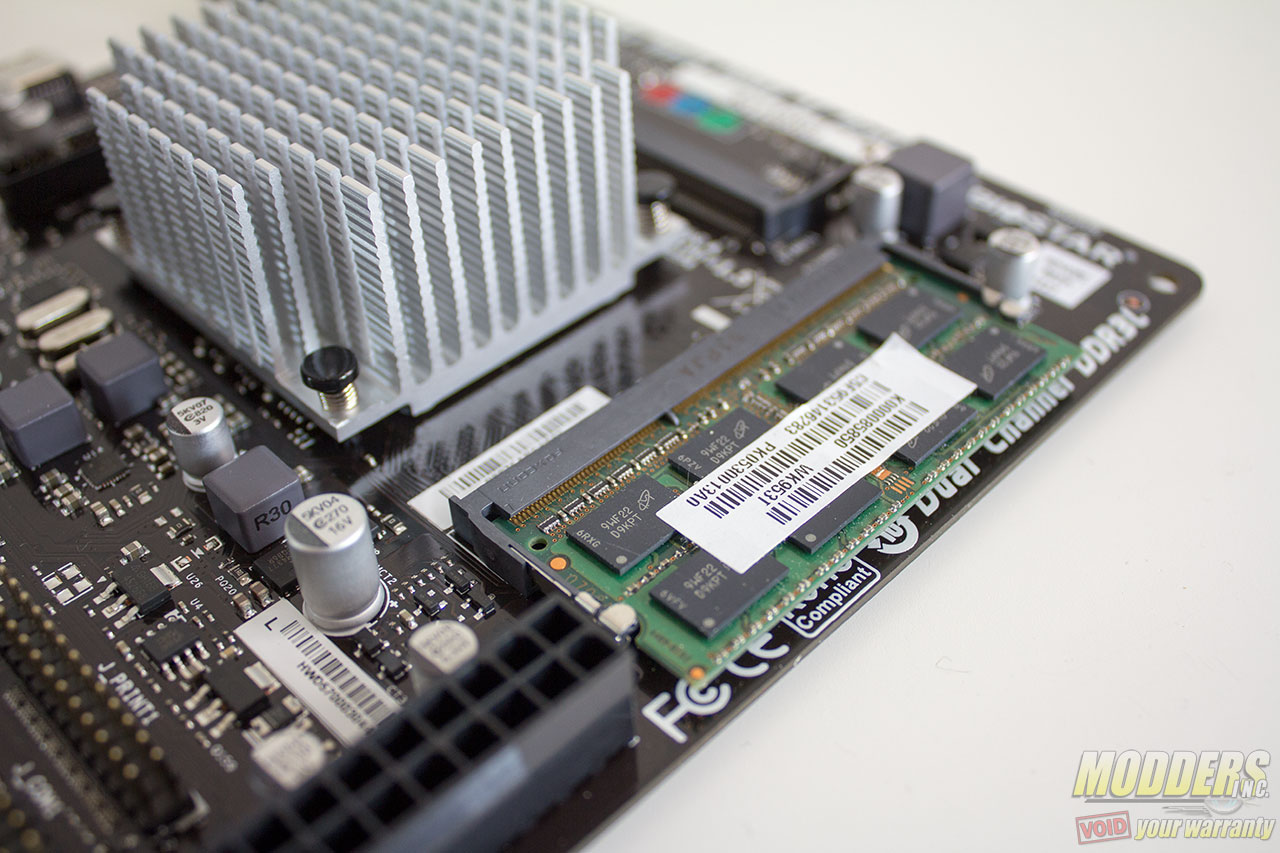 Power is provided by a 24-pin PSU connector and since power requirements are not like they are on a typical desktop board, the VRM design is quite simple utilizing Richtek LDOs, Sinopower MOSFETs, AP-con Solid capacitors and ferrite inductors. Decent quality components considering the price. An ITE IT8625E SuperIO provides PS/2, fan control and hardware monitoring duties. A trusted platform module header and a COM port header is available right beside the 24-pin PSU connector. The system fan is also located here, right beside the front panel IO headers. There are only two fan headers in total but considering this is for a completely passive system, extra fans are not a requirement. The second 3-pin fan header is located above the 19-pin USB 3.0 header.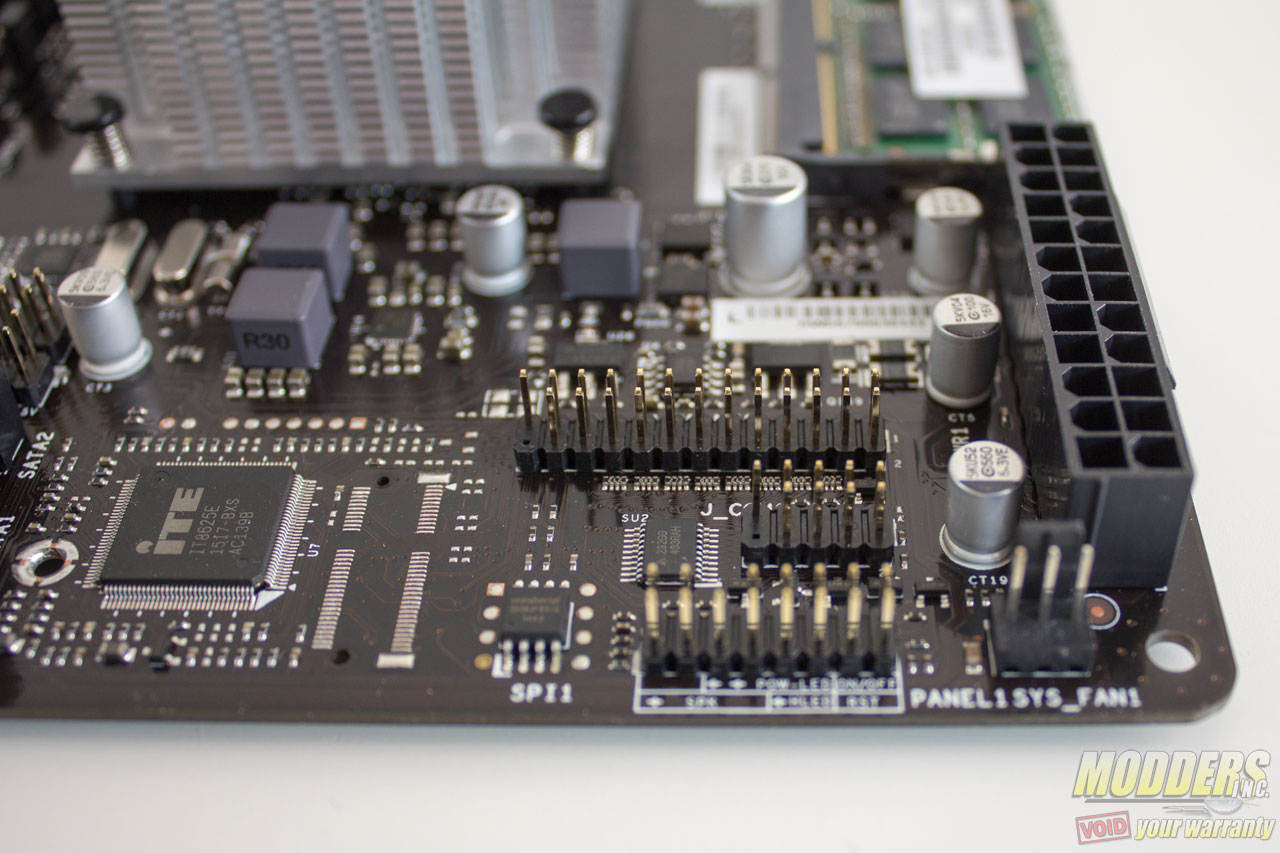 Two SATA3 6G ports are provided natively midboard, right above the PCI-E 2.0 x1 slot. The Intel Celeron N3150 provides up to five USB 3.0 or 2.0 ports in total. Four USB 3.0 connectors are provided via onboard header (2x) and via rear IO (2x) so for the USB 2.0 ports, Biostar uses two Genesys Logic GL850G USB 2.0 hub controllers which can provide up to four downstream ports per chip, but in this case one is configured for four outputs (via two headers midboard) and one is configured for two outputs (via two ports in the rear IO).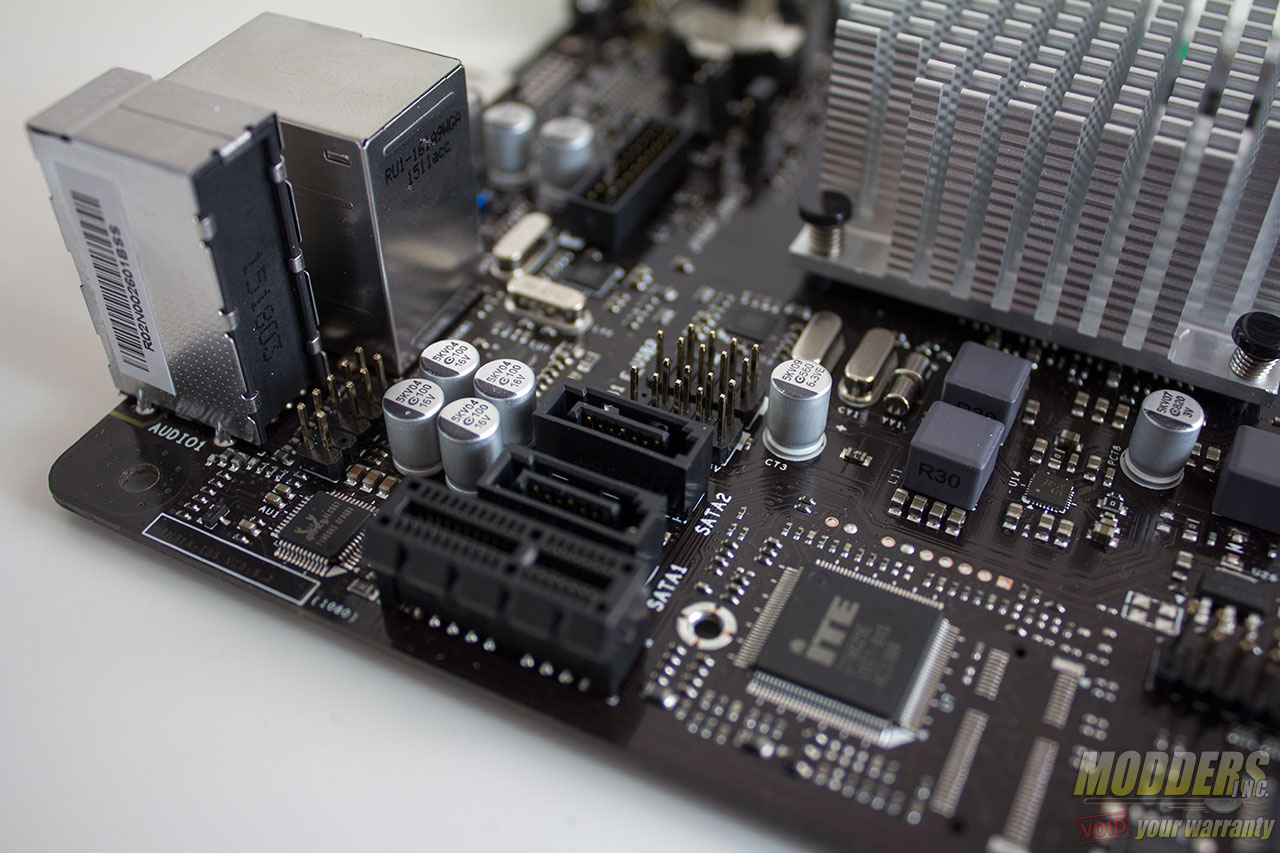 The audio, network and display switching solutions are all from Realtek. An ALC662 HD audio codec technically can provide 6-channel 24-bit 96kHz 5.1 surround audio but by default the audio ports on the Biostar N3150NH are line-in (blue), left/right audio front out (green), and microphone (pink). Users will have to re-assign the values to get 5.1 HD audio from these ports. A Realtek RTL8111H provides Gigabit Ethernet and for display output, users have a choice between HDMI or D-Sub.