« System Benchmarks
|
Conclusion »
Subsystem, Power and Thermal Performance Benchmarks
AS SSD is used for its disk benchmark to show read performance of the SATA drive as well as USB 3.0 ports.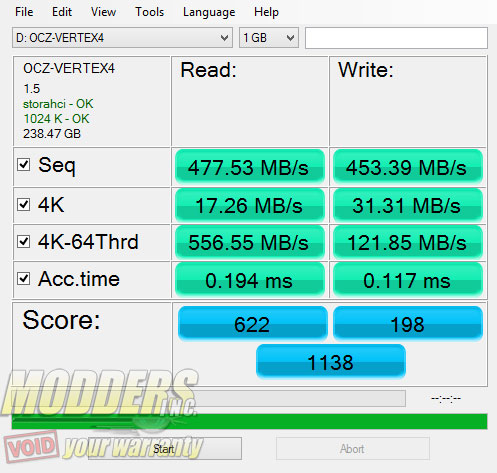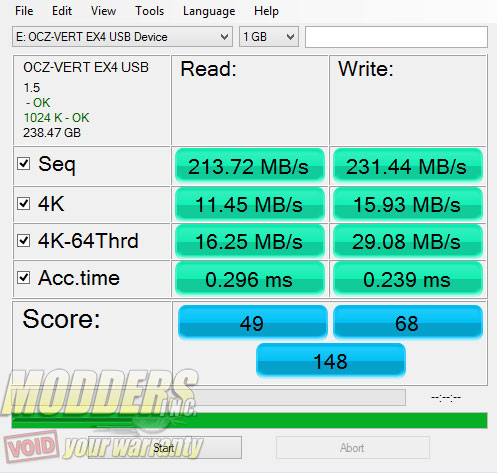 On-board Audio
Network Performance
Network performance was tested with the Passmark network testing program for both Wireless and wired TCP as well as UDP loads.
Since  the Biostar N3150NH is designed for lower power loads, the green function of the ethernet is enabled and has aggressive power saving features. Disabling it shows the full speed the N3150NH is capable of:
Synthetic Gaming Performance
Futuremark's Sky Diver benchmark tests graphics and CPU gaming performance for gaming laptops up to mid-range PCs.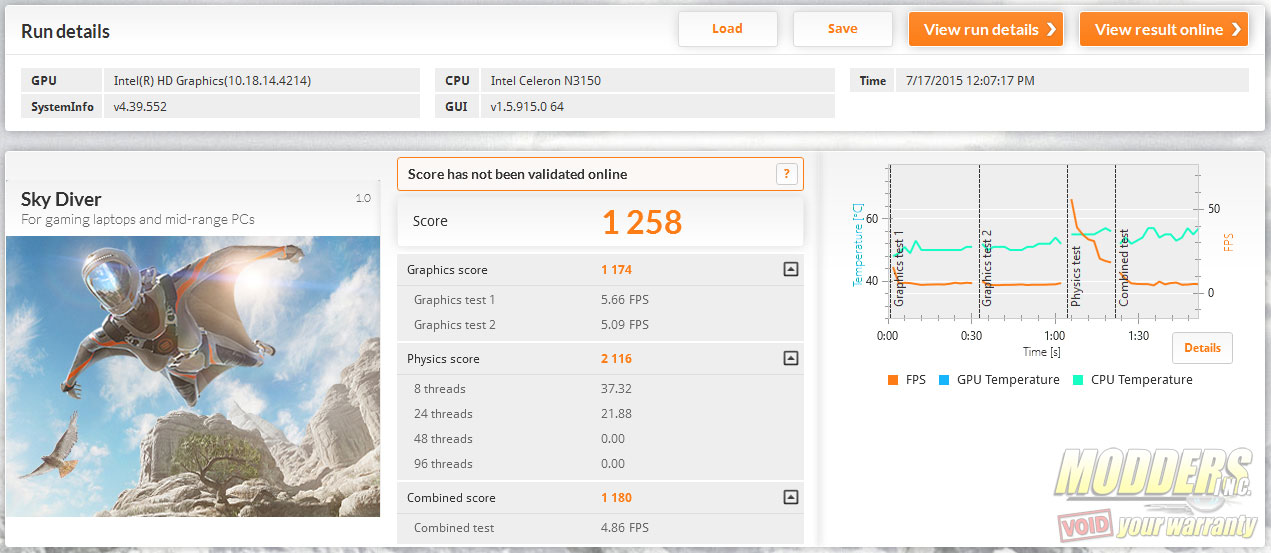 Temperature and Power Consumption
Using AIDA64's built-in stability test, the Intel Celeron N3150NH is loaded including the GPU to see how well the passive cooling solution works in a 20-minute continuous load. Temperature levels did not even come close to the 90C maximum: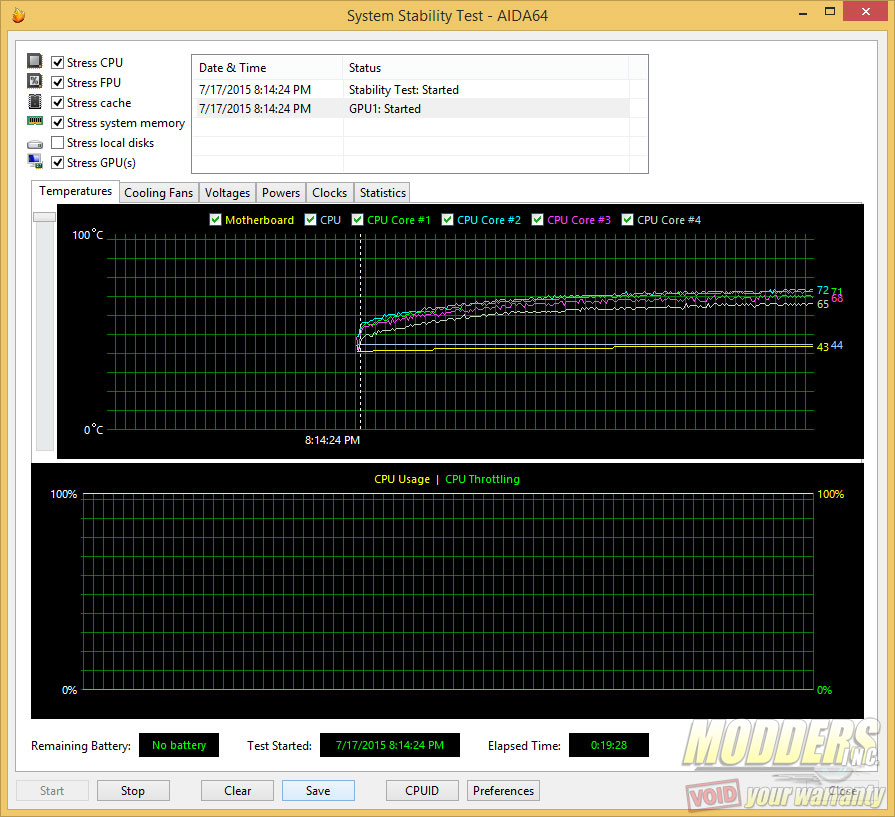 In terms of total system power consumption measured from the wall, idle is at 24W, standby is at 11W, x.264 encoding is at 28W and AIDA64 stability test (including GPU) maxed out at 33W.