« Subsystem, Power and Thermal Performance Benchmarks
Final Thoughts
Building a good passive system requires perfectly manageable thermal levels and excellent power efficiency; one leads to the other with lower power consumption resulting in lower temperatures with the added bonus of silent operation and less maintenance requirements. The Biostar N3150NH ticks both boxes and more, utilizing new Intel Braswell SoC's to provide 4-cores of Celeron CPU power that is a lot more than what previous generation low-power Atom solutions provided. The N3150NH also has the practical sensibility of a very low price which increases its flexibility further as a solution for many computing needs.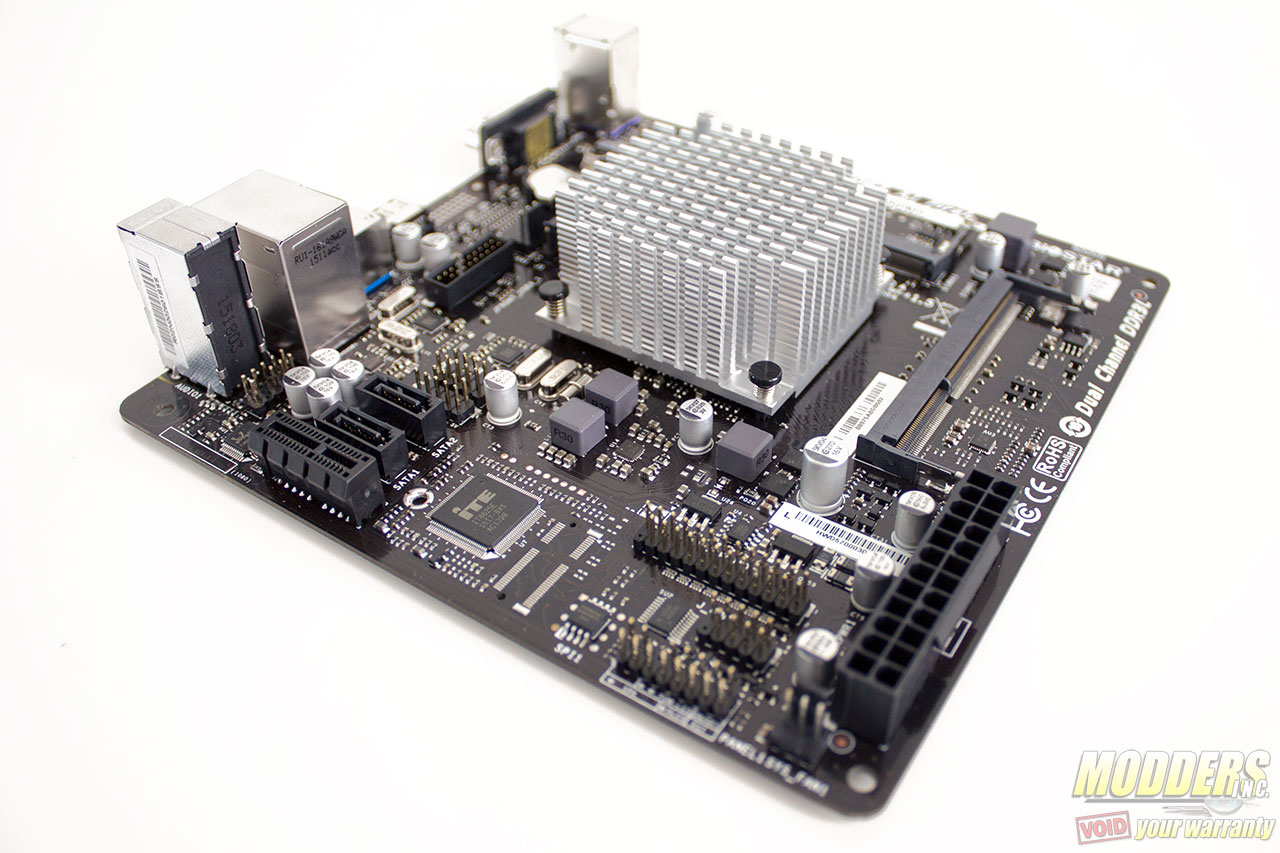 The compact mini-ITX form factor, although seemingly limiting feature-wise, allows the Biostar N3150NH to be installed in a greater array of options than would a micro-ATX or ATX system. Besides, all the Intel Celeron N3150 SoC features are utilized, including four USB 3.0 ports, a pair of SATA3 6G ports and even a PCI-Express 2.0 x1 expansion slot. The decision to include a d-sub out also expands the N3150NH's compatibility with almost any monitor, especially useful in a kiosk where low-cost d-sub monitors are still the majority. A full-sized HDMI is available otherwise for those who wish a higher resolution output or to connect a modern display such as a flat panel TV when the N3150NH is used in an HTPC build.
Considering the price, Biostar did not skimp too far with component quality as well, able to provide full solid capacitors and even has isolated audio PCB. Offering any more features would run counter to what the idea of this mainboard is really about, especially when it drives the price up. For $69, it is priced just right and although it is not a cutting-edge, high-end game changer, it fills the need of many system builders whose budget, power and thermal requirements must be kept low.
[sc:must_have_award ]