« Software Overview
|
Test System and Testing Procedures »
BIOS Overview
The default BIOS start page has options for changing the date, time and system language.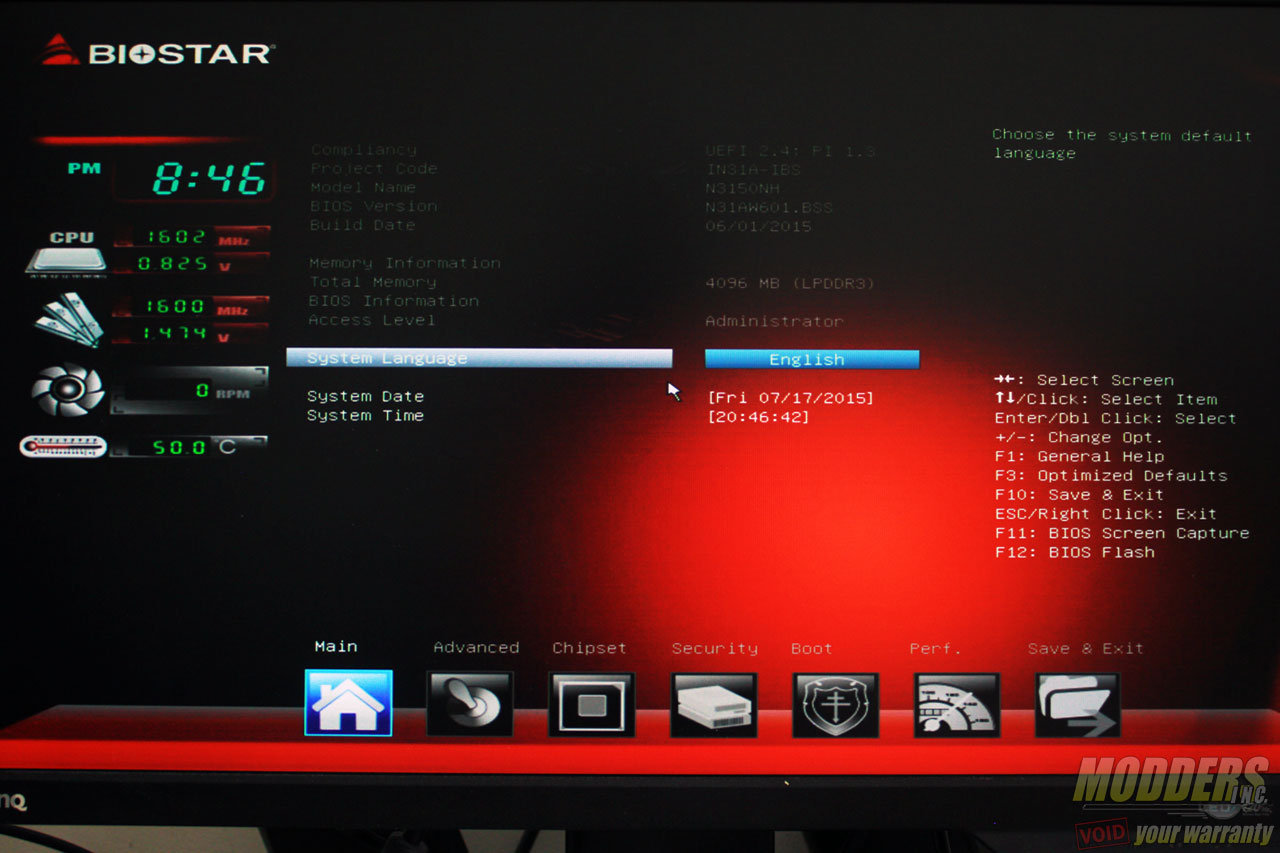 The UEFI normally has a function for built-in screen capturing but this current version of the UEFI has a bug where no USB devices are found whenever the F11 button is pressed even though the motherboard itself sees the USB device plugged in. Photos of the UEFI would have to suffice for this review.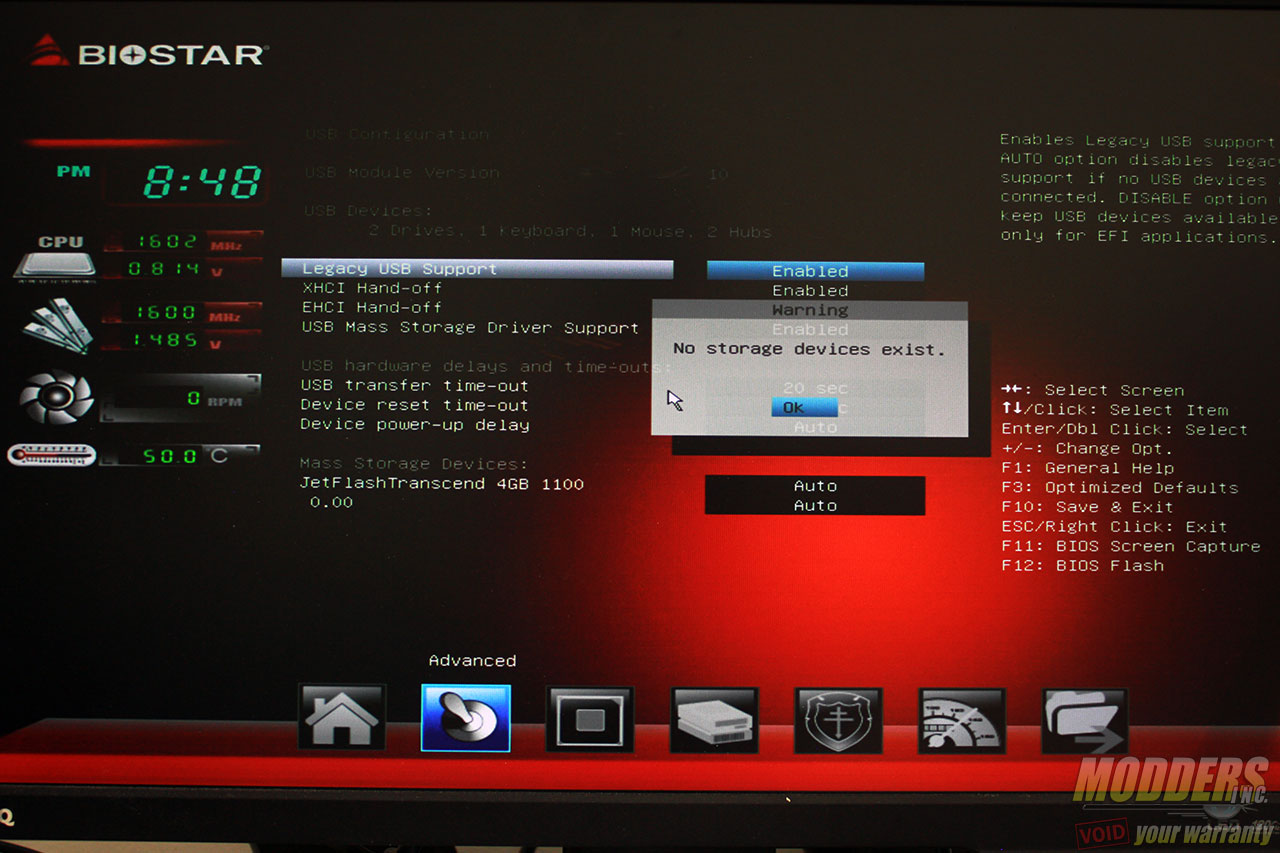 The second tab is the Advanced section where the bulk of the settings are including LAN configuration, power management, expansion slots and port options.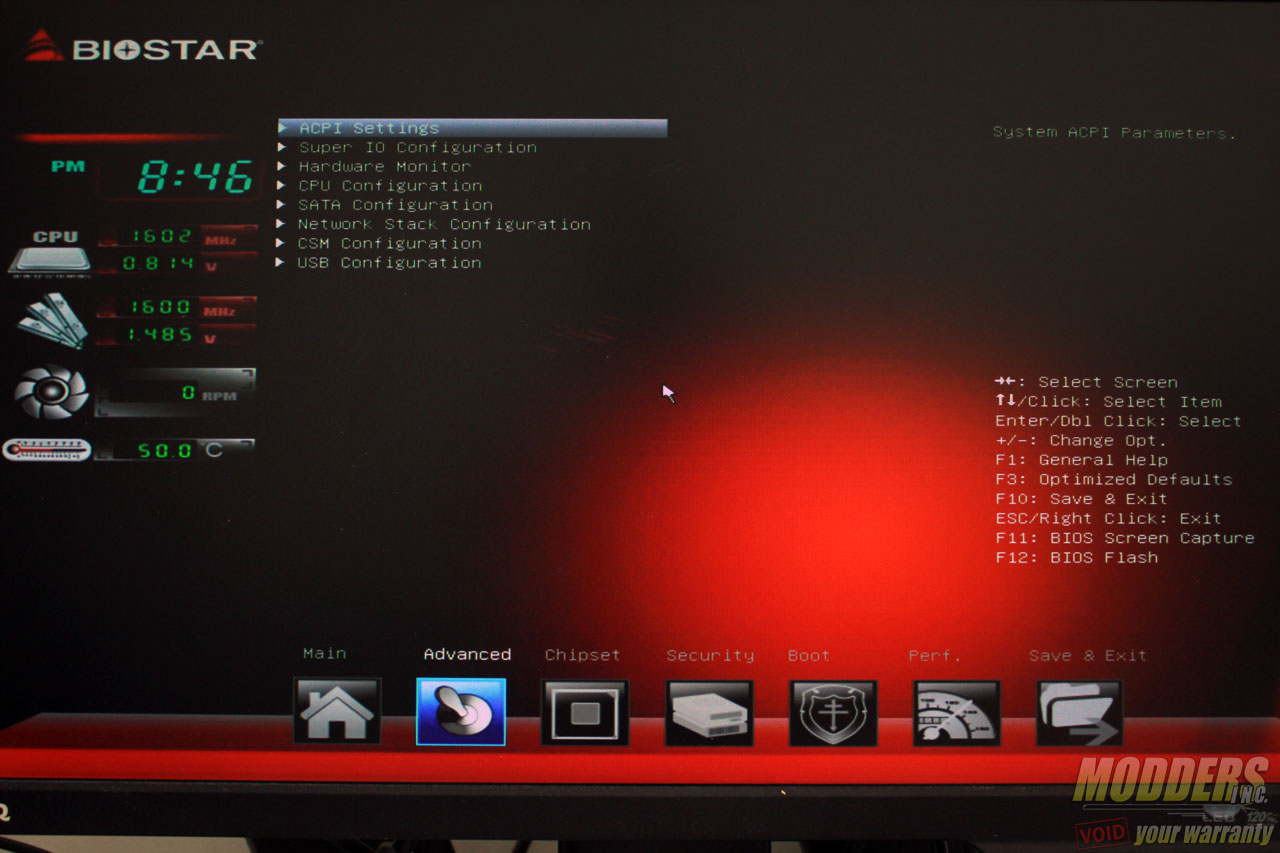 The third tab is the Chipset page although technically the Celeron N3150 is an SoC without a separate physical chipset, the options found here involve integrated graphics options and PCI-Express devices.
The Security page allows users to set an administrator password, useful for public terminals so that unauthorized access via UEFI is not possible.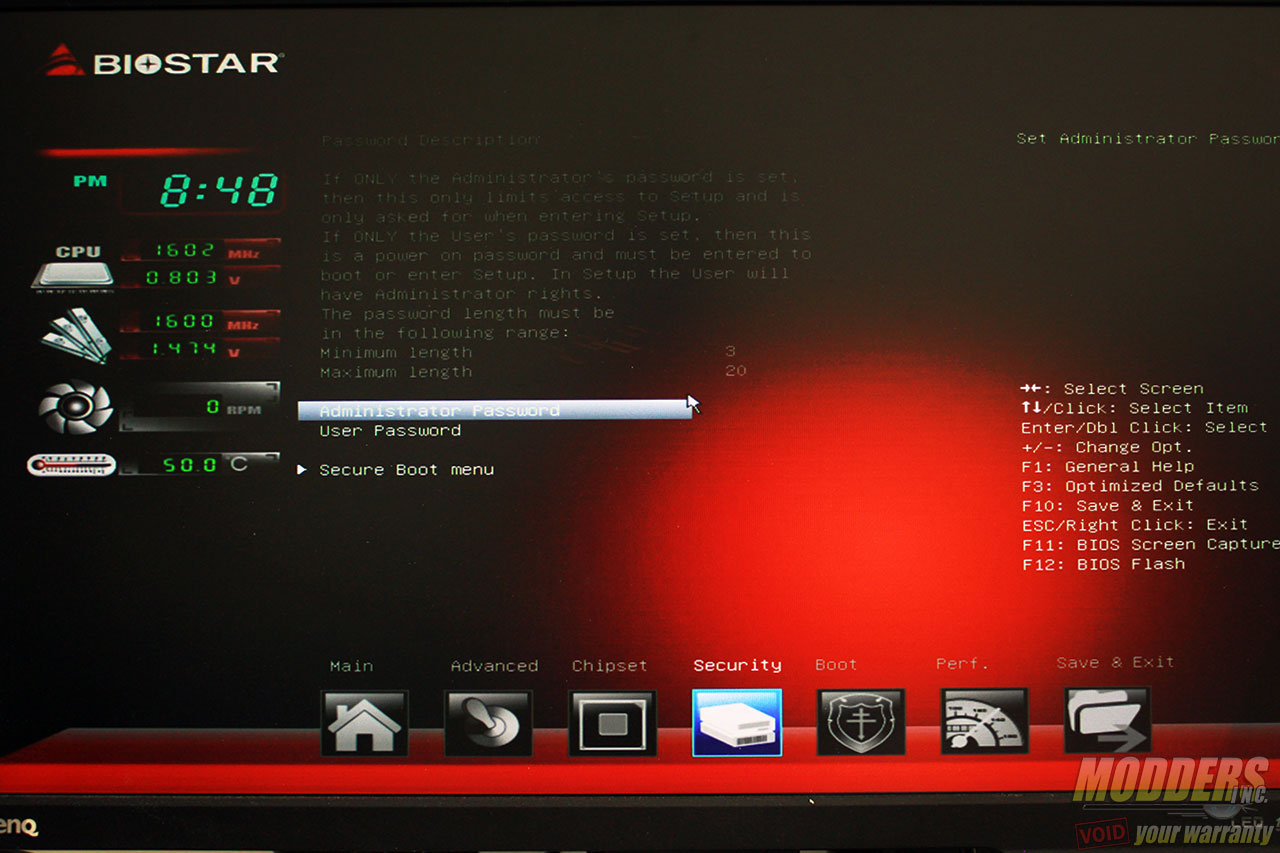 The Performance page is similar to BIOSTAR's O.N.E. overclocking page but only the DRAM is adjustable. The Biostar N3150NH had no trouble running my 1333MHz 1.5V SO-DIMM kit at 1666MHz with the timing and voltage set to manual. The timings are more finicky however and did not stay correctly once in Windows, even looser timings or XMP values. It is not really a big deal since this is not a performance platform but it is one bug that needs to be worked out on a future UEFI update.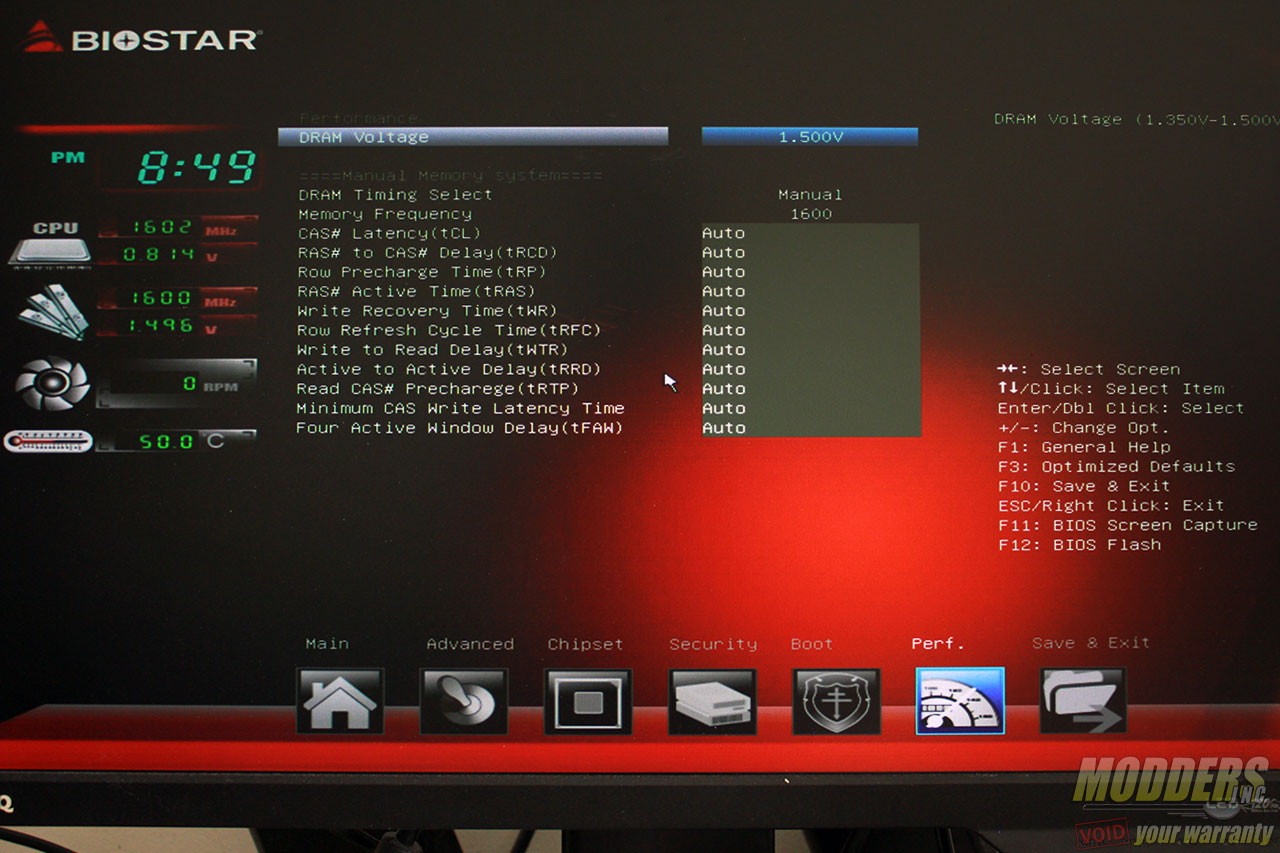 The last exit page allows for saving the settings and quick boot override options.