A Closer Look at the BitFenix Nova »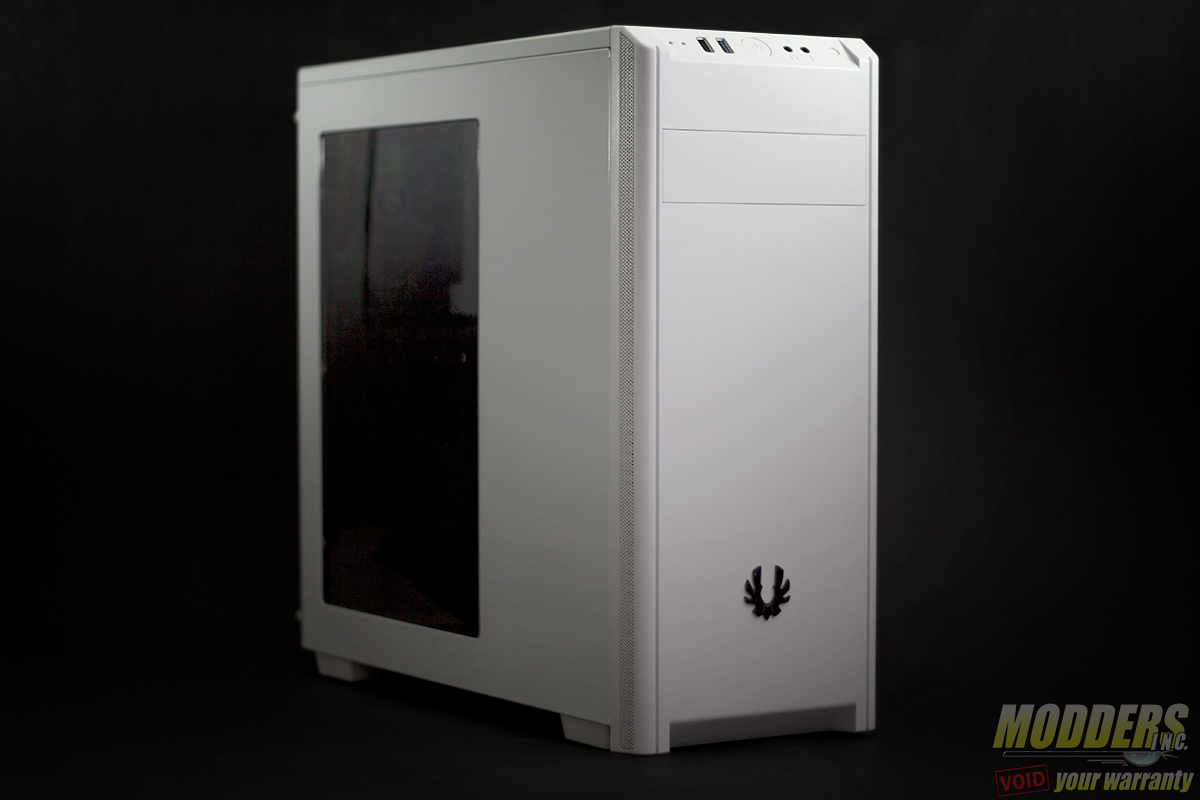 It is the oldest dilemma since DIY PC building began: how to manage the budget for a build. More than often however, cost cutting boils down to chassis choice since each dollar allocated for it does not improve measurable megahertz performance. Fortunately over the last few years, the case manufacturing frontier pointing towards the edges of affordability are being explored more so than the higher-end boutique clientele. The continued growth and improvement of manufacturing in China certainly helps fuel this trend with the sub-$100 price point offering a wide array of options and has become a very competitive market.
For their part, case manufacturer BitFenix has always treaded close along the line of affordability offering innovative and stand-out case designs that are within the mainstream market range. One of their latest mid-tower offerings called the Nova, sheds light on the functional limits of affordability with sensible high-end component support, windowed side-panel version, black or white color option and restrained minimalist look for a gaming case. Announced pricing is £26.99 (includes VAT) for the windowed version which translates directly to an astounding ~$39 USD. The non-windowed version is even more affordable at only £23.99. It is no wonder that BitFenix describes the Nova as "budget evolved".
Review Sample Provided by: BitFenix
Product Name: Nova
Price at time of review: £26.99/$39 USD MSRP (windowed version)*
Product was given in exchange for work done to produce this review.
*see Conclusion page for more information on pricing.
Not surprisingly the packaging is plain but outside of BitFenix' high-end cases such as the Colossus, this type of packaging is shared by all their other offerings so it is standard. The important part is that the Styrofoam sufficiently protects the case inside during transport and the windowed version also includes film protection over the side-panel window on the outside to prevent scratches. The styrofoam stayed intact without breaking apart which is a good sign that it is suitable for long distance travel.
Accessories include motherboard mounting screws and SSD mounting screws (sharing the same screw type), 3.5″ drive screws, power supply mounting screws, speaker, three motherboard stand-offs in addition to the six that are pre-mounted inside the case already and an illustrated quick installation guide.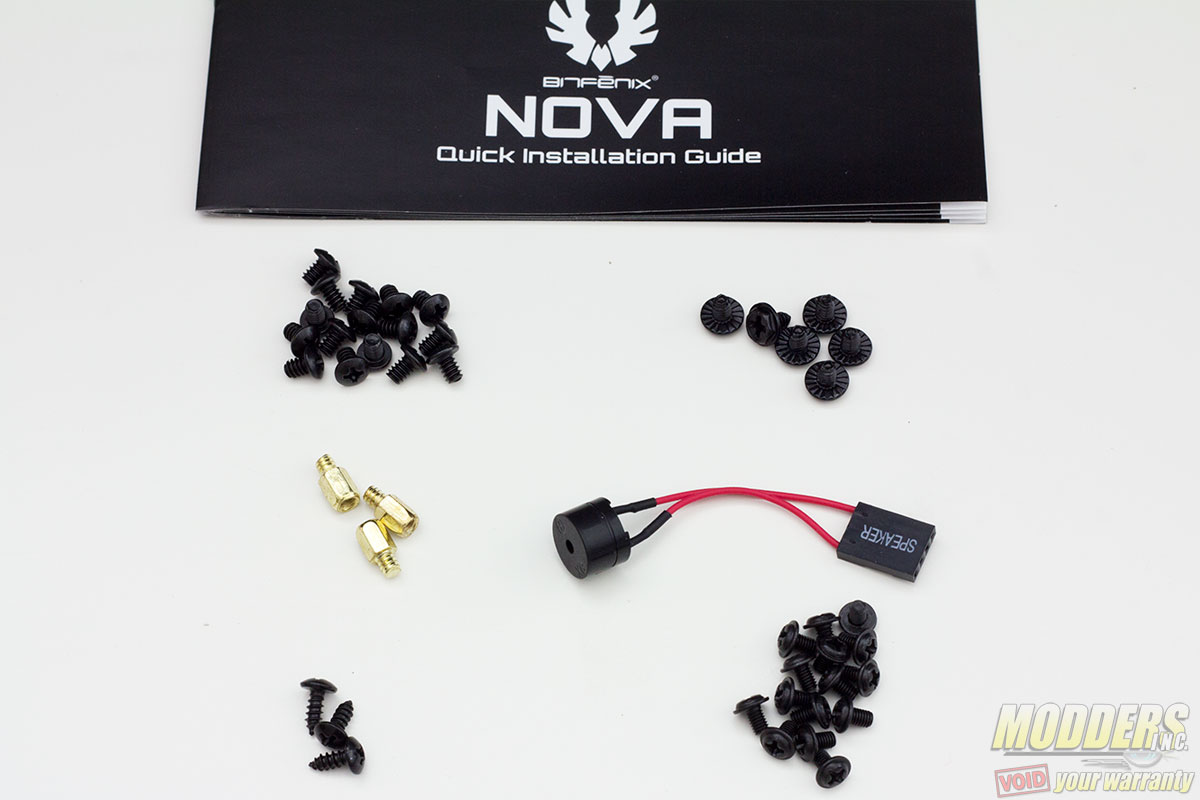 Specifications
| | |
| --- | --- |
| Colors | Black – White |
| Motherboard | ATX, Micro ATX, Mini-ITX (7 expansion slots) |
| CPU Cooler | up to 160mm tall |
| VGA | up to 320mm long and up to 140mm tall |
| Power Supply | up to 220mm long |
| 5.25" ODD Slots | 1 |
| 3.5" HDD Slots | 4 |
| 2.5" SSD Slots | 2 |
| Dust Filter Bottom | slide-out PSU Dust Filter |
| Cooling Front | 120mm x 2 |
| Cooling Rear | 120mm x 1 (included) |
| Radiator Rear | 120mm |
| I/O | USB 3.0 x 1, USB 2.0 x 1, HD Audio MIC & Headphone, Power LED white, HDD LED red |
| Dimensions (WxHxD) | 183 x 437 x 465 mm – 7.20 x 17.20 x 18.30 inch |
| Materials | Steel, Plastic |
| Weight | 4.8Kg – 10.6lbs |
| Special Features | Closed Frontpanel to block noise, Frontpanel sidevents for good airflow, Large window sidepanel, pre-installed mainboard stand-offs, ruberized anti-slip casefeet, PSU dust filter |