A Closer Look at the Cooler Master MasterBox 5 »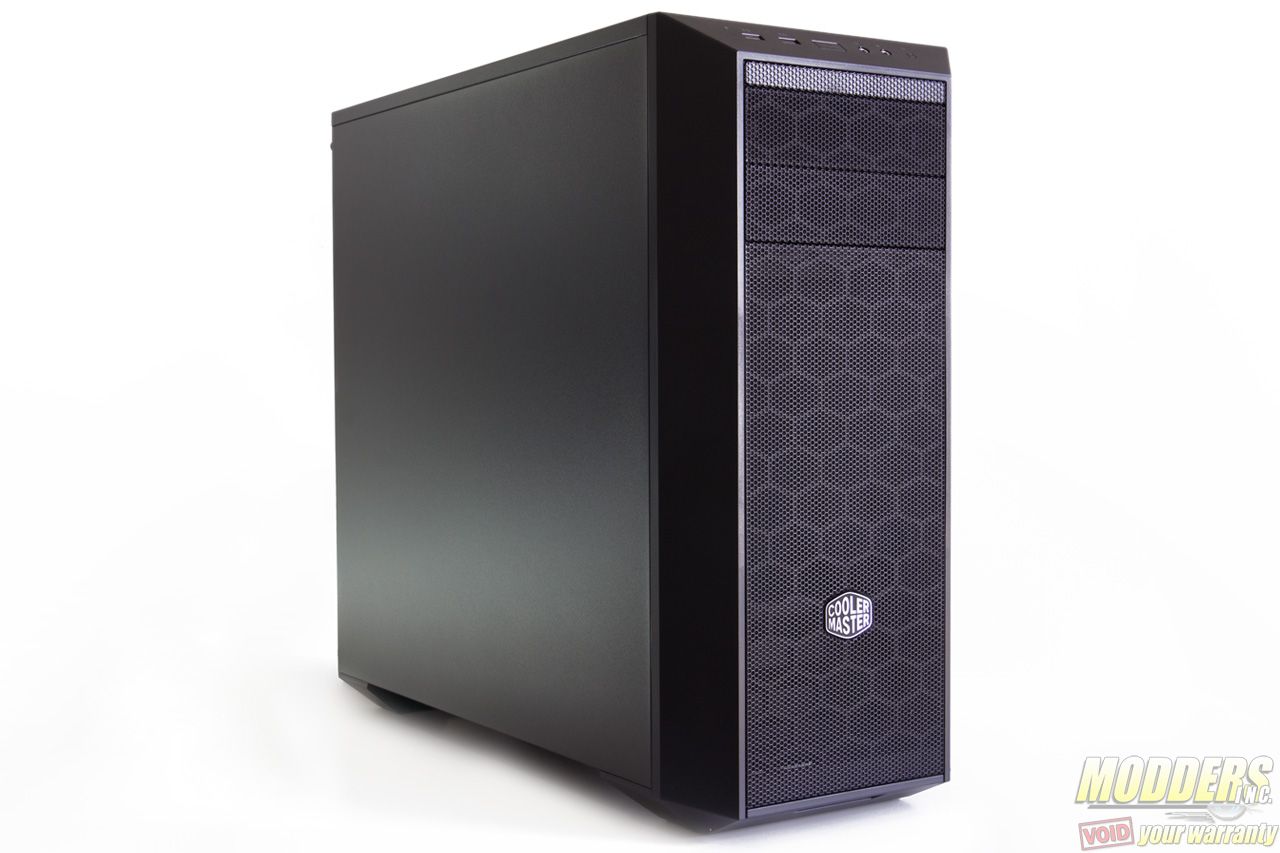 Cooler Master's current chassis line prioritize function and its design aim is to provide users with the flexibility to make any system they want inside. As part of Cooler Master's massive streamlining process beginning from last year, the simplified look is a distillation of what a Cooler Master case is at its core. Going forward, gone are the wildly varied CM Storm gamer line or the military inspired HAF series or the conservatively practical styled N-series; there is only the MasterCase and now the MasterBox, catering to a wide variety of users through a highly modular layout.
In a way, this move by Cooler Master is refreshing in the sense that for the first time, a manufacturer is showing respect for the user's intelligence. What really makes a case a gaming chassis or an overclocker's case or a productivity case after all? It is all about what kind of components you put inside, not what the manufacturer tells you or how many LED's it has that determines what system it is. A lot of what most manufacturer marketing has been doing to users for the past few years has had an air of condescension, throwing labels carelessly with no regard to whether it even makes sense.
The MasterBox 5 is a mid-tower case with a straight-forward, no-nonsense design on the outside and a highly configurable modular system inside. It supports two 5.25″ drives, two 3.5″ drives and has a 2.5″ bracket for SSDs by default but can be expanded and configured with additional accessories to support up to eight 3.5″ drives in a workstation setup, or cleared of its drive mounts to install a 360mm radiator-based custom water-cooling loop. That is the entire point of this case, the user gets to decide what kind of case it will be.
This particular release is the Canada Model version, and while it does not come with a bottle of Maple syrup or a Tim Horton's gift card, it will be available nationwide for only $89.99. That is the launch price in Canadian dollars without the baggage of severe cross-border market markup that all Canadians are familiar with (thankfully).
Review Sample Provided by: Cooler Master
Product Name: MasterBox 5
Price at time of review: $ $89.99 (CAD MSRP)
Product was given in exchange for work done to produce this review.
It will be available on launch day (June 21, 2016) in Canada from the following retail locations: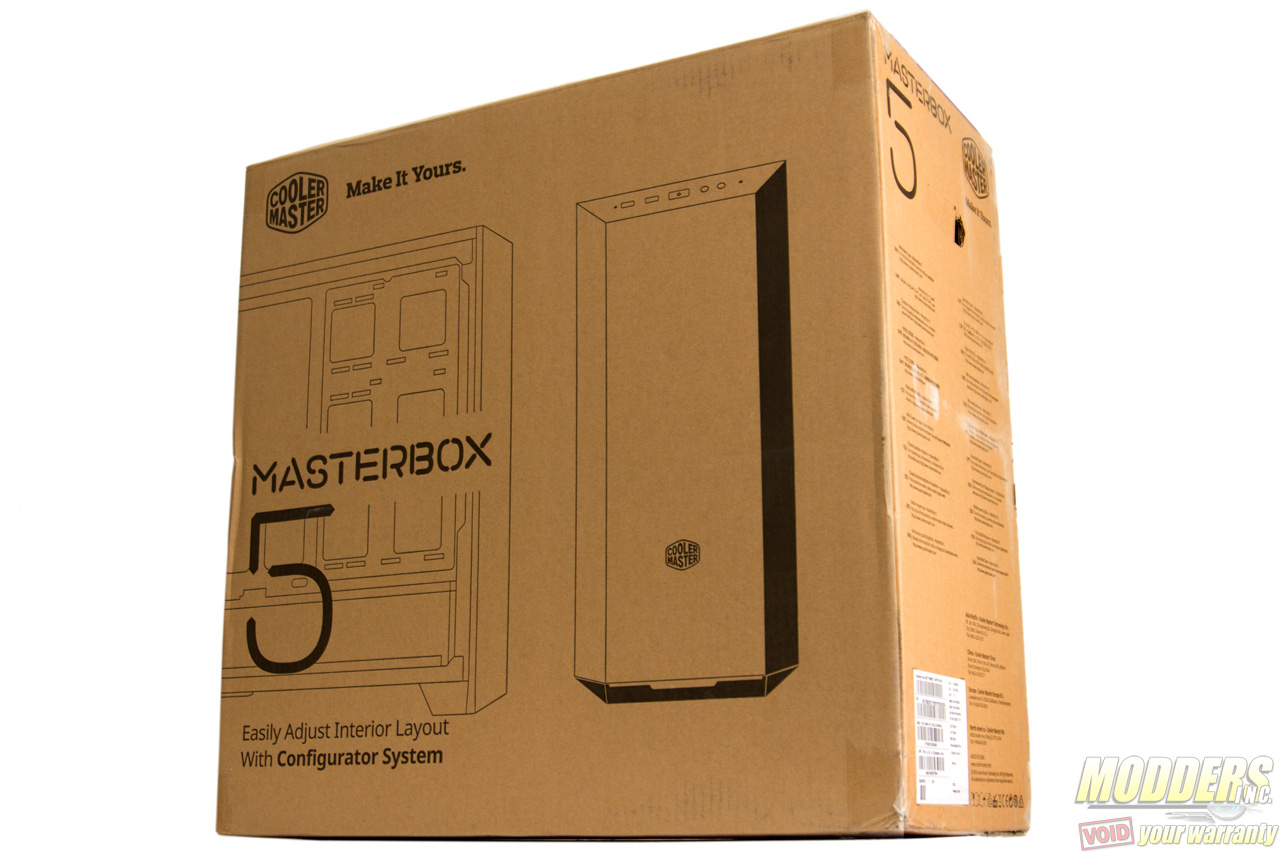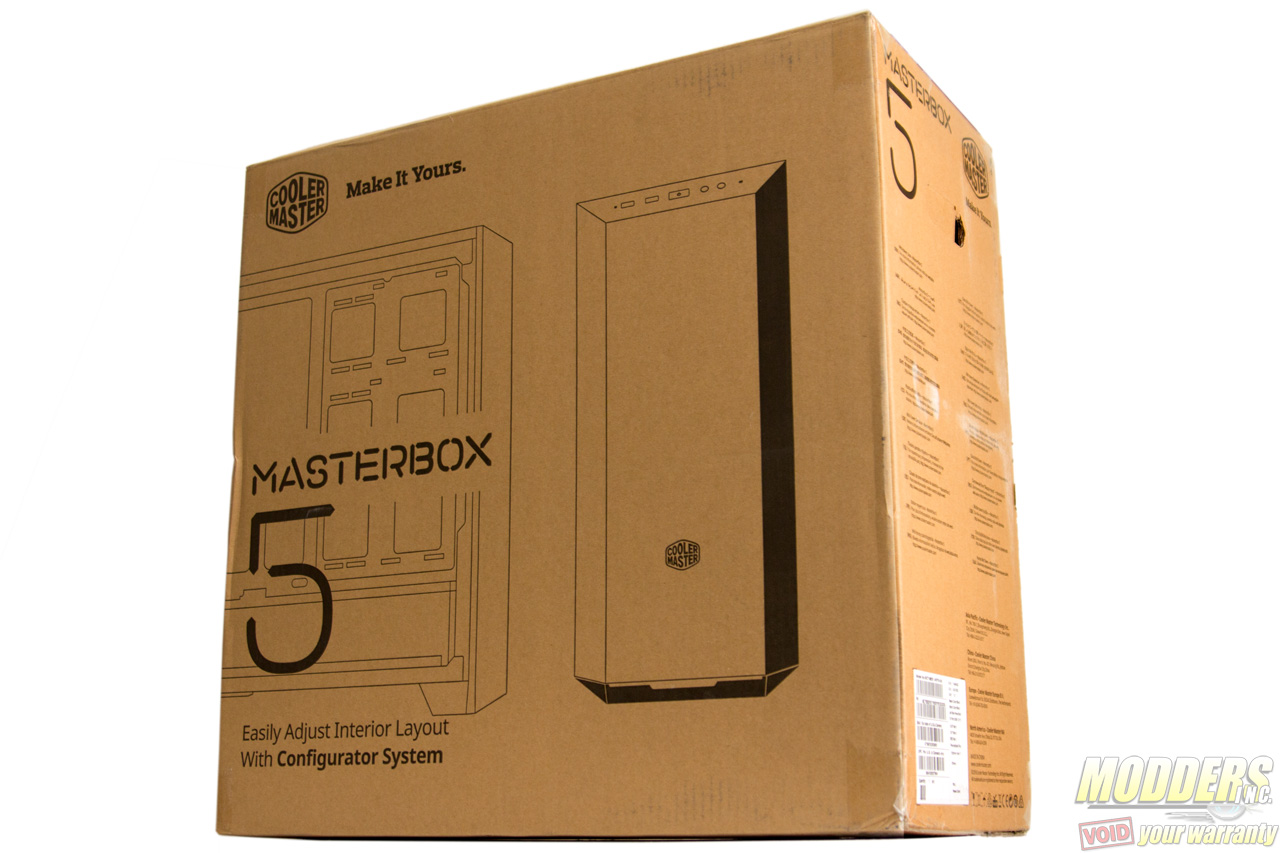 The MasterBox 5 ships in a brown box with black print, a classical approach to packaging as is expected of a case under $100. The foam padding is specifically customized for the MasterBox 5 case with a small cutout at the top for the accessories and manual that are exposed upon opening the top. The case itself is wrapped in a large plastic bag with the warranty information sheet also sitting on top.
The manual is a simple fold-out sheet illustrating the various combinations and flexible functions available with the MasterBox 5. The accessories are not sorted as is common with Cooler Master case accessories.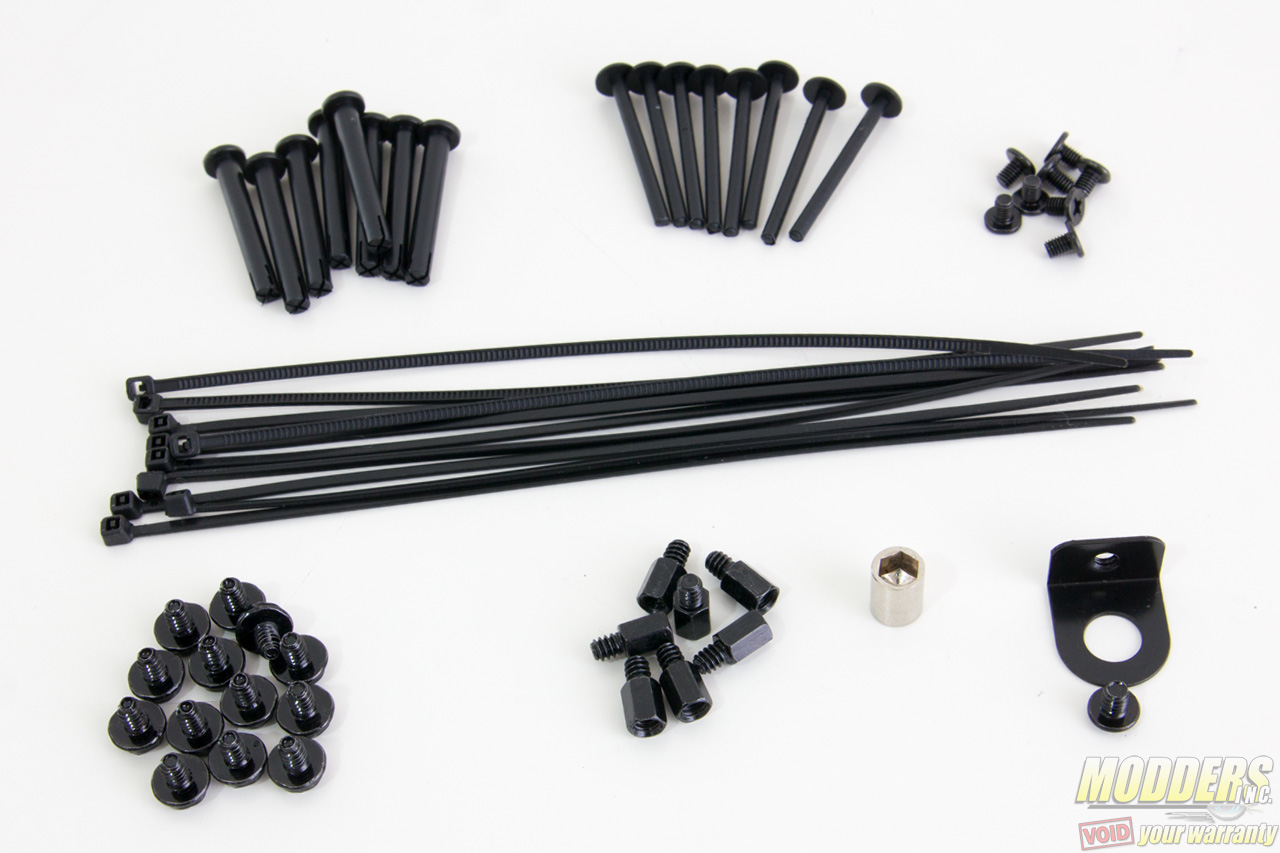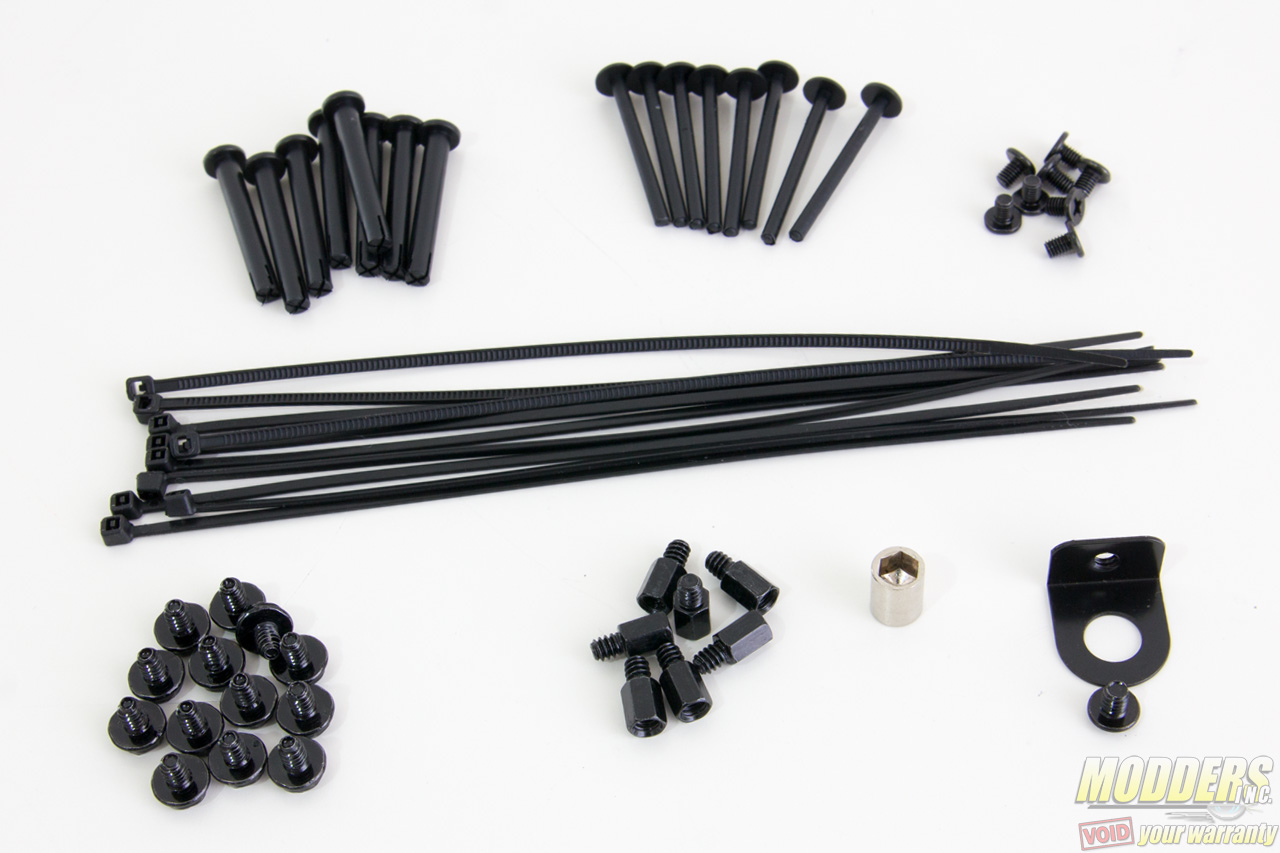 Contents of the accessory pack:
13x motherboard mounting screws
7x motherboard stand-offs
1x motherboard stand-off mounting adapter
1x security lock accessory with 1x mounting screw
8x 2.5″ screws
8x matching pairs of tool-less fan mounting pins
Other accessories pre-installed inside the case:
1x 120mm 3-pin fan
1x CM StormGuard theft-prevention security tool
Specifications
Product Number
MCY-B5S1-KKYN-06 (Canada Model)
Available Color
Black
Materials
Steel body, Plastic mesh bezel
Dimensions (LxWxH)
All Internal Structures
500 x 220 x 475mm
450 x 220 x 440mm
Motherboard Support
E-ATX, ATX, Micro-ATX, Mini-ITX
Expansion Slots
7
Drive Bays
5.25″
Combo 3.5″ / 2.5″
SSD
2
2
1
I/O Port
USB 3.0 x 2, Audio in / out
Pre-installed Fan(s)
120mm x 1
Fan Support
Front
Top
Rear
120mm / 140mm x2
120mm / 140mm x1
120mm x1
Liquid Cooling Support
Front
Rear
240mm / 280mm radiator, up to 50mm thickness without fan
120mm x1
Clearances
CPU
PSU
GPU
167mm / 6.5″
180mm / 7.1″
285mm / 11.7″ (w/ 3.5″ HDD cage)
410mm / 16.1″ (w/o 3.5″ HDD cage)
Cable Routing
Behind Motherboard Tray
25mm – 35mm
Dust Filters
Front, bottom
Power Supply Support
Bottom mount, ATX
Product Weight
7.64kg
16.8 lbs
Warranty
2 Years