Page 2 »
Bluebeard's Revenge is a mod that I recently did for Corsair on their new Obsidian 800D chassis. The main idea behind the mod was to focus on the Obsidian 800D without compromising its performance and key features. Modding a PC case for most of us here generally means we have no problem in hacking up a case. Well, I am going to have to restrain the urge to hack this monster up and keep things on a moderately tame level.
To start things off, I pulled out the Obsidian 800D to get a good first hand look at what I have to work with.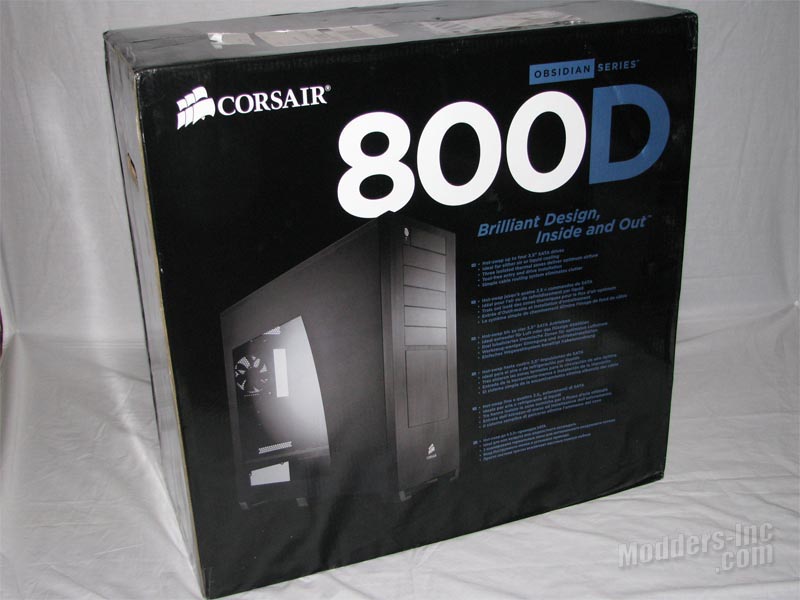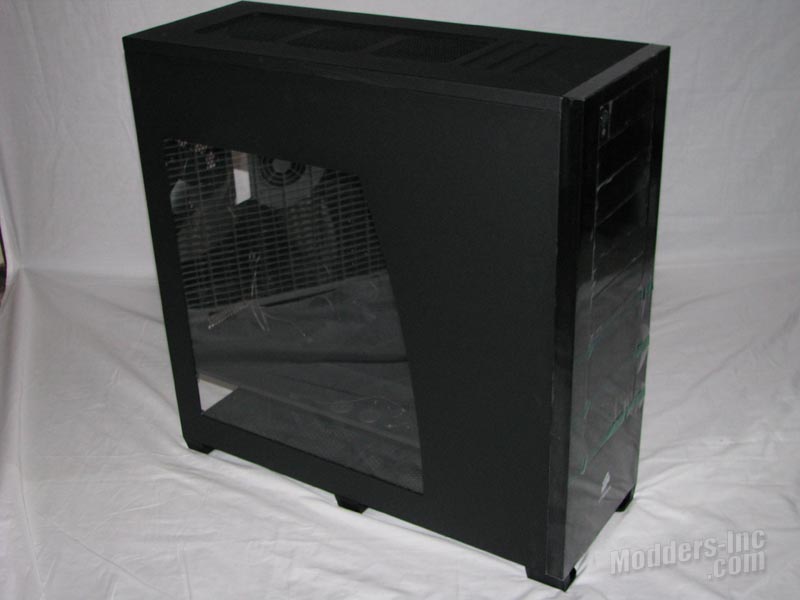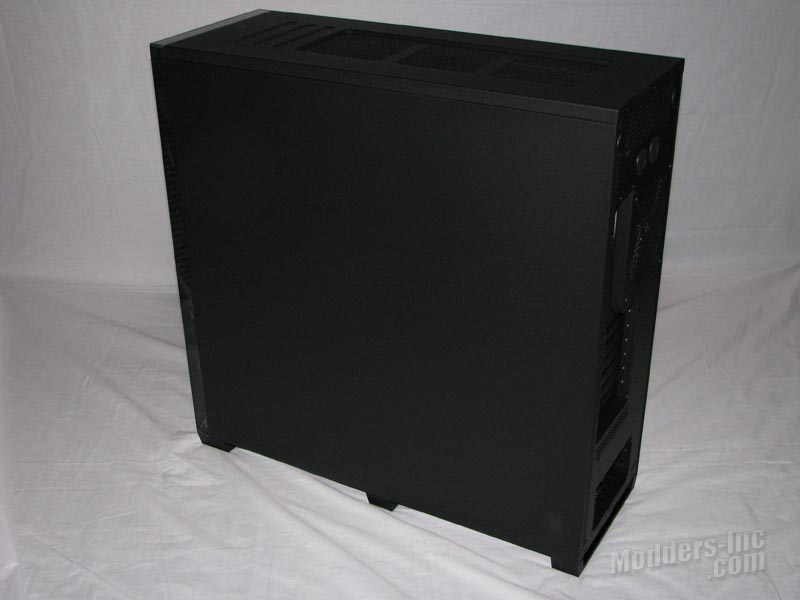 One of the challenging aspects I was presented with, was tying in a bit of a Pirate theme. With the Obsidian 800D being a fairly straight lined case, I felt that I was just going to have to do some Pirate accents rather than something a tad more hardcore. Sure I could take things to the extreme but if I did, most wouldn't know what chassis I started with, which isn't something we wanted to do.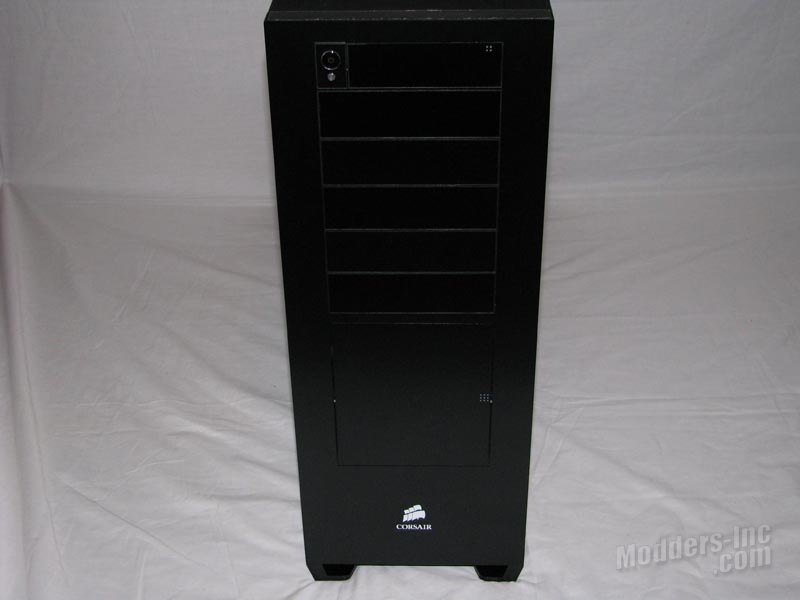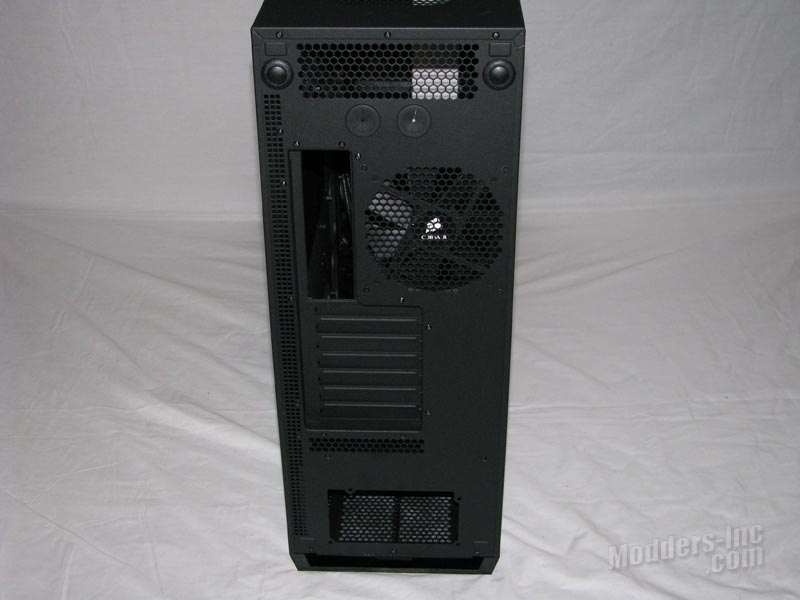 From every angle you see nice clean straight lines, so my first thought was to mod a dual look into the chassis. The first impression would give you a nice clean chassis to accent the straight lines, while leaving you with a slight nautical feeling with the highlighted accents.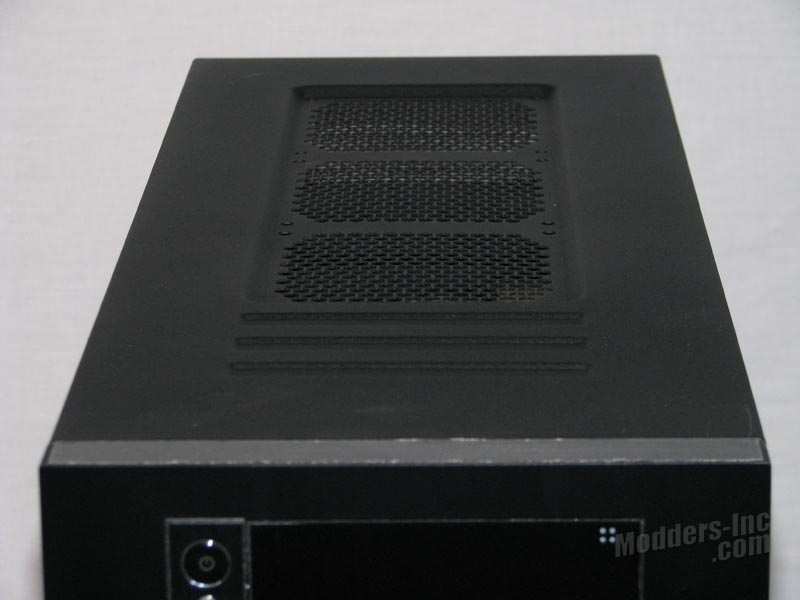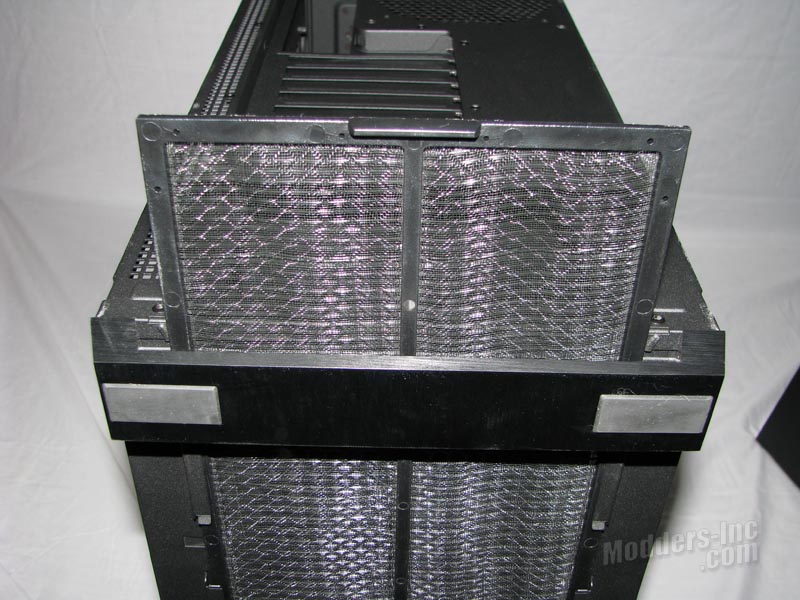 The Obsidian 800D has the upper fan mounts slightly indented in the top of the chassis along with 3 sections towards the front. I'm not sure if Corsair did this to give the chassis a little character, or just wanted to break things up a little. Personally, I would have preferred it to be flat. At the bottom we find the large aluminum feet with the removable filter. I must say, its nice to see Corsair actually did a PSU intake filter that is accessible from the exterior of the case, unlike a lot of other manufactures.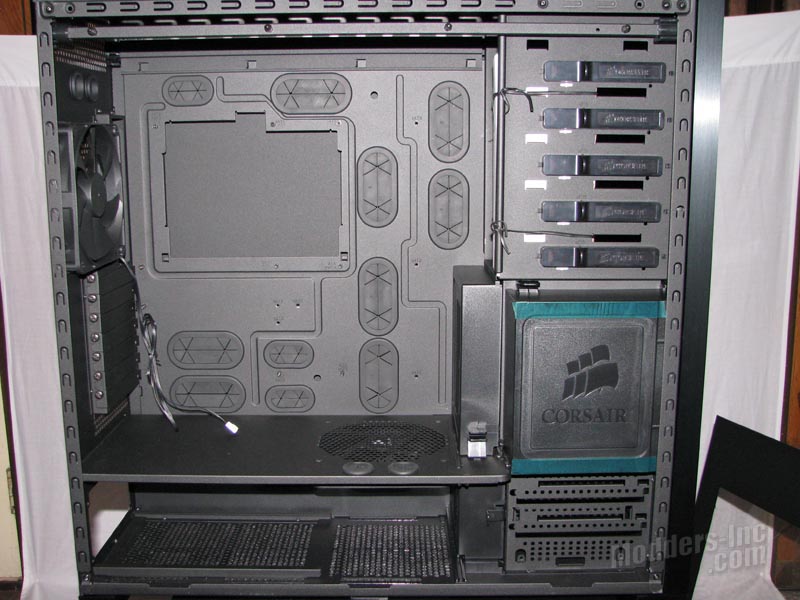 With the side panel removed we can see just how much space the Obsidian 800D has. The Obsidian 800D measures in at 24″ x 24″ x 9″ and is constructed mainly of steel with an aluminum front panel and feet, with the occasional plastic inserts here and there. It offers 5 5.25″ drive bays, 6 3.5 drive bays (4 hot swappable) and can hold up to a total of 7 cooling fans (4 x 120mm and 3 120mm/140mm).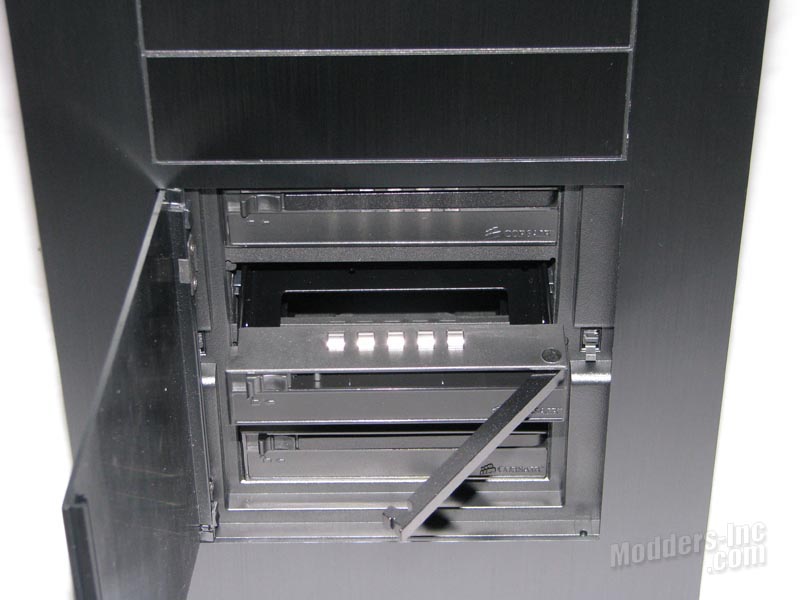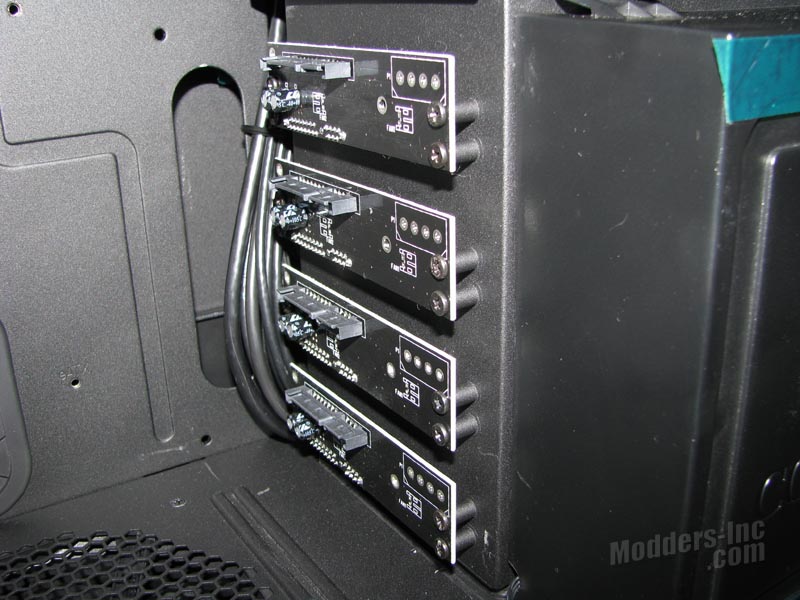 The hot swappable bays can cater to the standard 3.5″ SATA hard drive, or the also popular 2.5″ SATA drives such as the new SSD drives. The bays are neatly tucked behind the door located just under the optical drive bays. The circuit boards for the drive bays are concealed by a plastic cover that slides in to hide the wiring.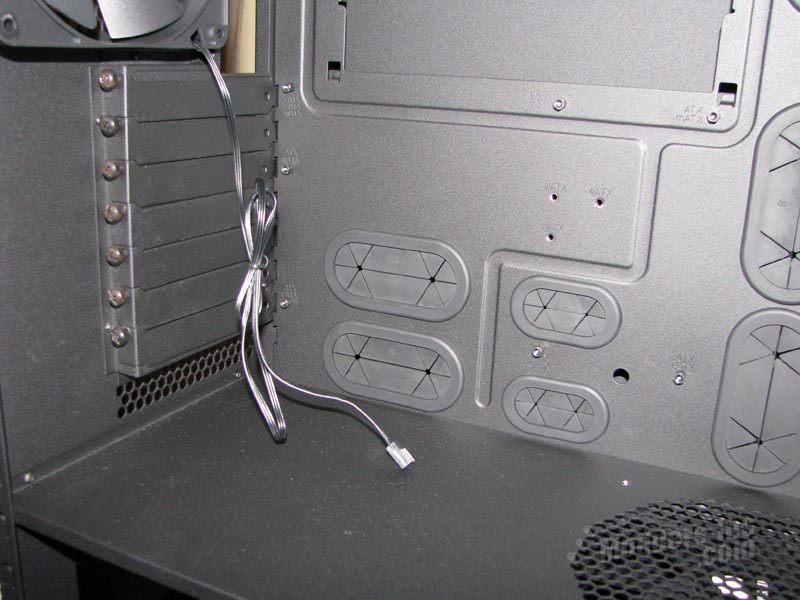 Looking around the motherboard area we see one of the key features of the Obsidian 800D, the wire management system. There is an endless amount of wire access holes placed on the motherboard tray. Each has a large rubber grommet to help keep things looking tiddy. Also note the HUGE CPU access hole in the motherboard tray. This should make the Obsidian 800D's CPU cooler installation a breeze on just about any motherboard configuration.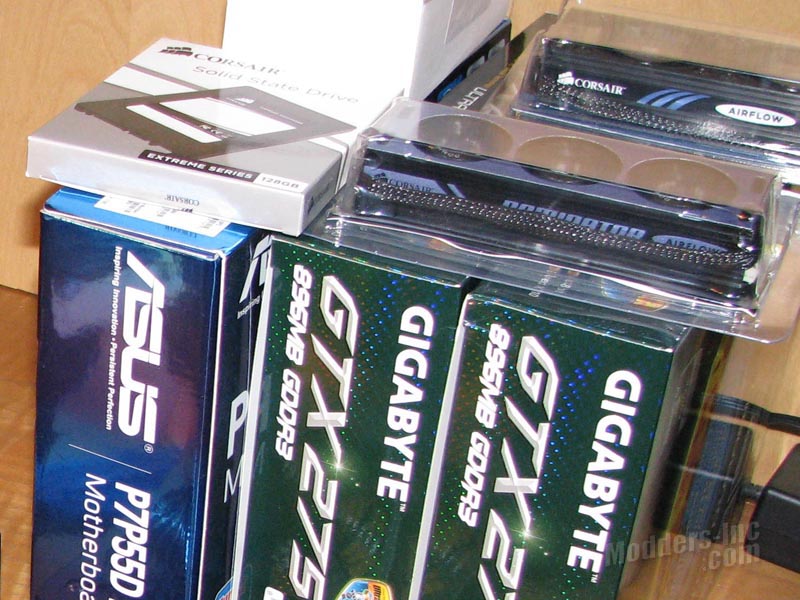 Well to complement the huge Obsidian 800D, we will be also installing a Corsair HX850 Watt PSU, a Corsair X128 Extreme Series 128GB SSD drive, 8GB of Corsairs Dominator Core i5 memory, an Asus P7P555D Deluxe motherboard, with a pair ofGigabyte GTX275 video cards.
Not only do I have a great case to work with, I have some great hardware to put into it. To bad I have to let it go once it's done.
Before I started I did a couple of quick photochop images just to get an idea of what I was going to do.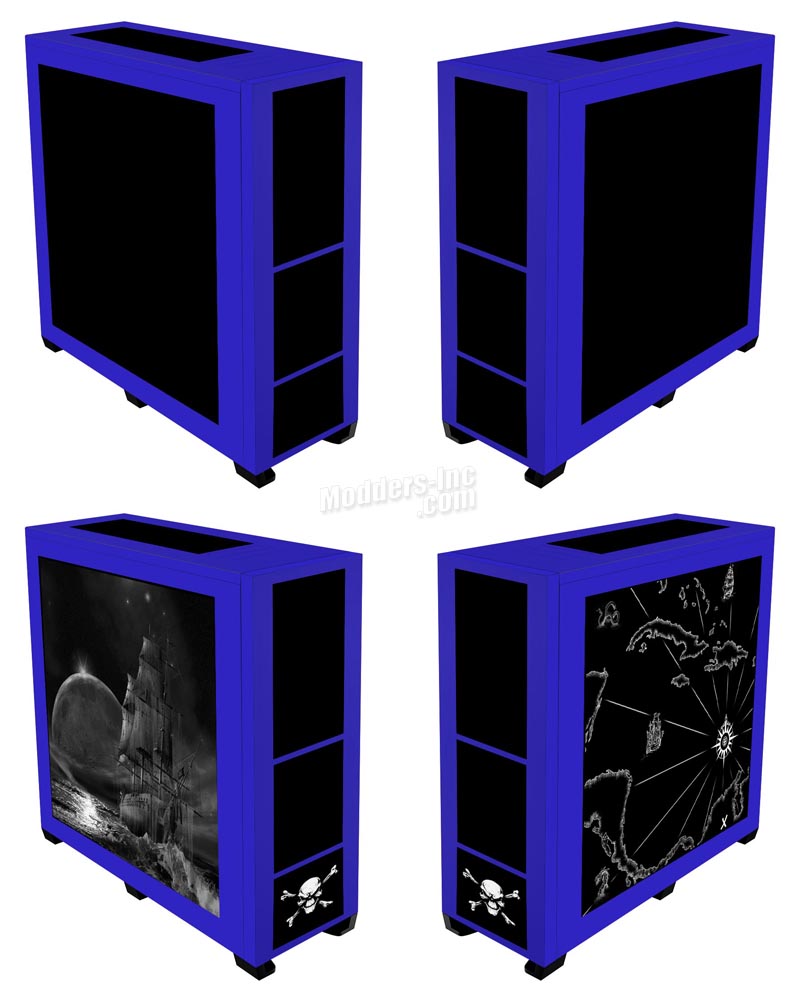 The first two images show what one would see with all lighting turned off, while the seconds images would be what you see with the internal lights on. After playing with the images. Corsair gave me the go ahead on the design. So I started in on working on more images to layout all the panels, bits, and pieces that I was going to have laser cut out of 1/8″ smoked plexi.