« Page 2
|
Page 4 »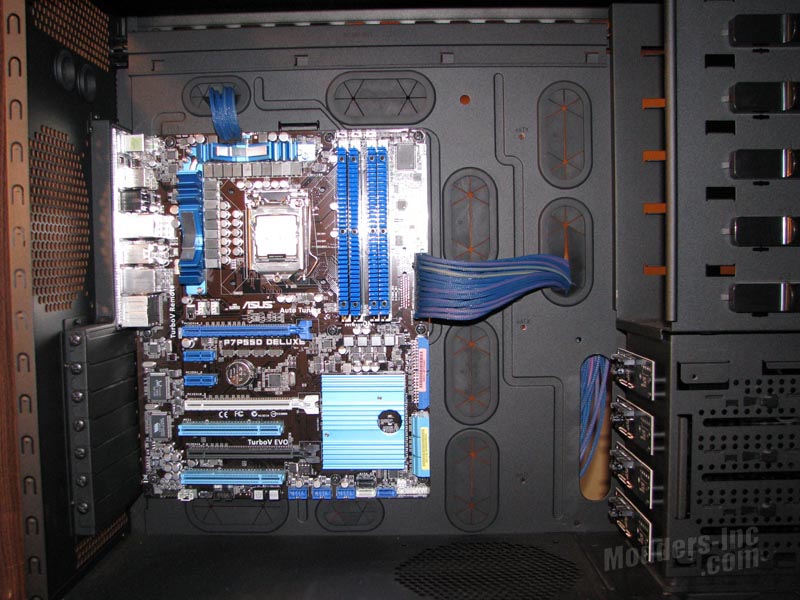 I slipped in the Asus P7P55D Deluxe motherboard and power supply. This is a standard sized ATX motherboard and as you can see, we have plenty of room in this monstrous chassis.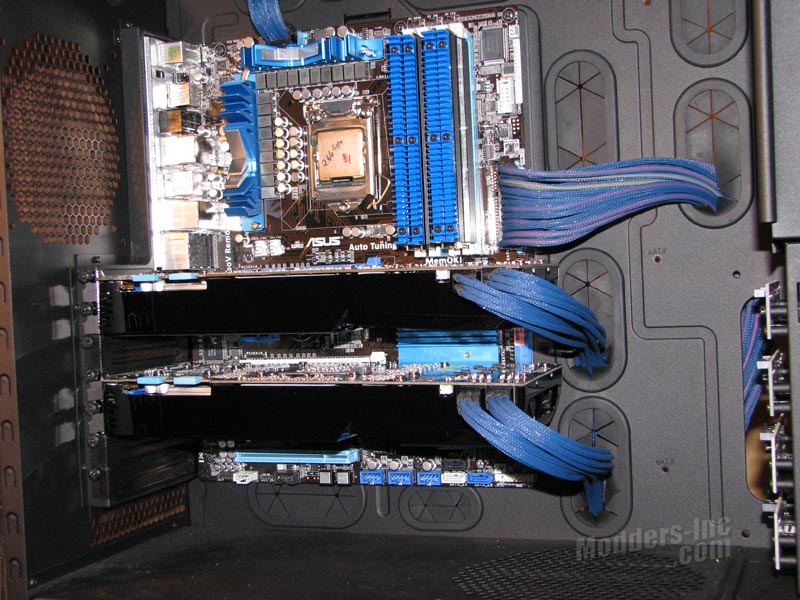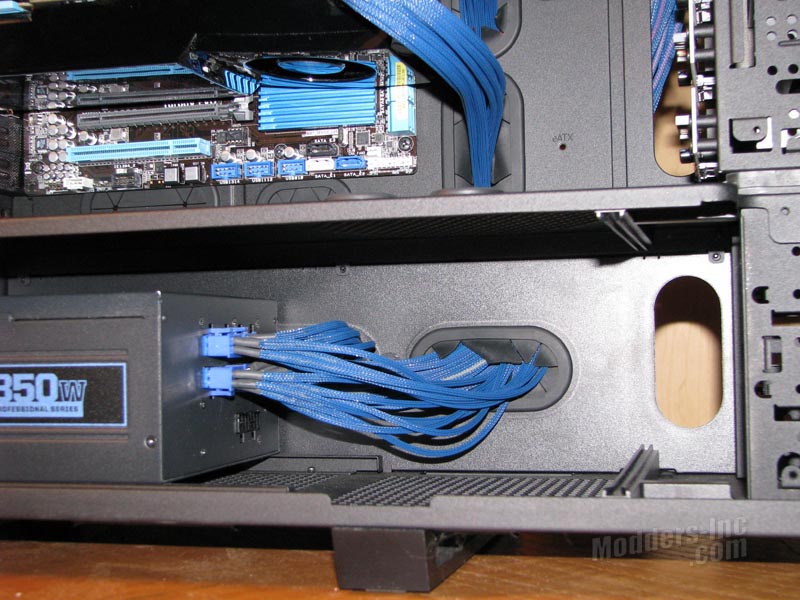 Here I was with the bare setup sitting in front of me. I have the images done and sent off to the laser guy. This is where my world went to HELL in a handbag.
On the laser front. The laser developed an issue while etching and cutting the first panel. To keep things simple and short I ended up having to source these parts through two different places just to make sure I ended up with enough parts to finish the build. Unfortunately, this even developed more headaches before it was all said and done.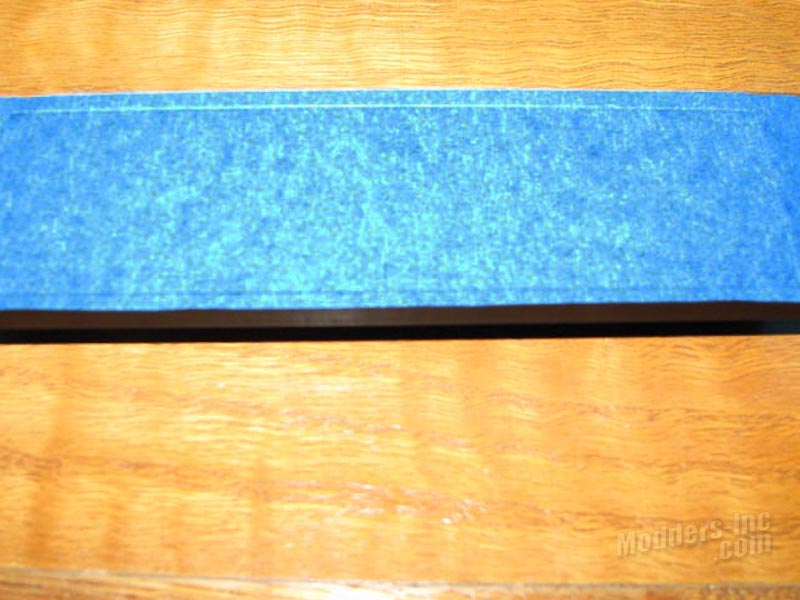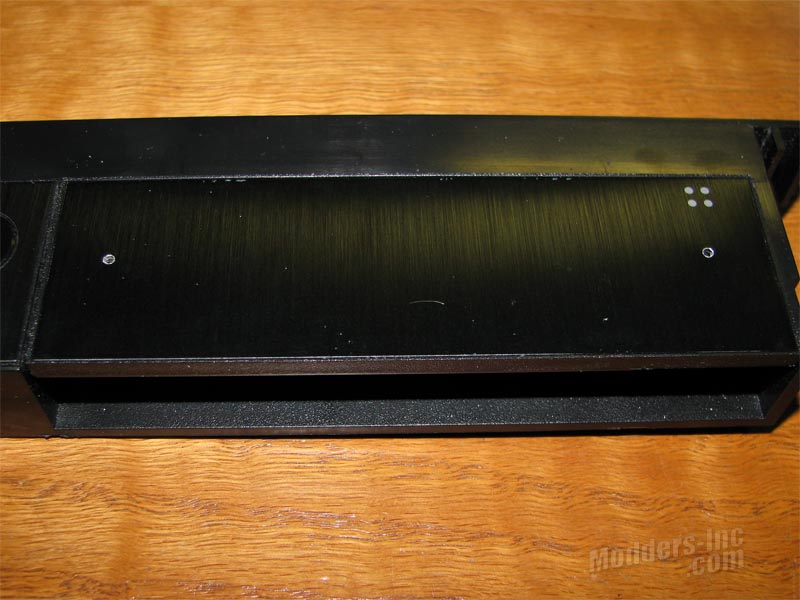 I started marking all my holes and drilling the front drive bay covers and suck for mounting the plexi.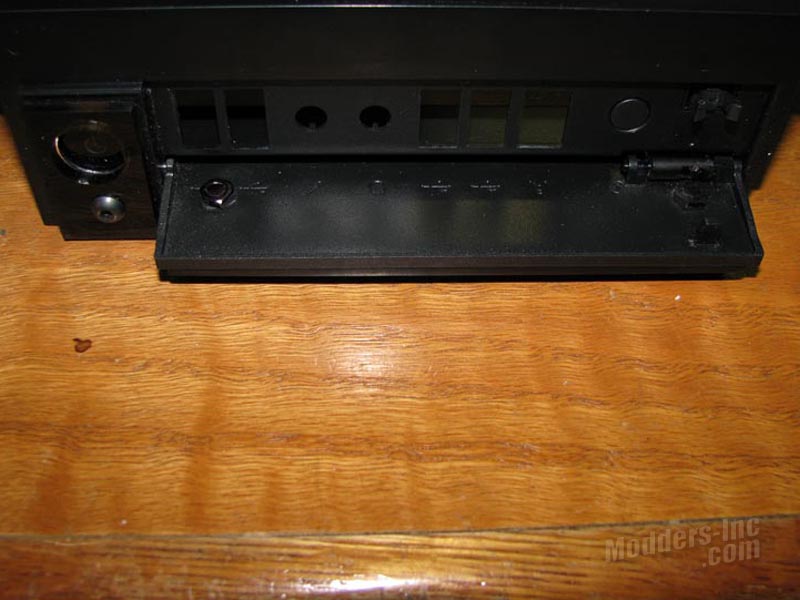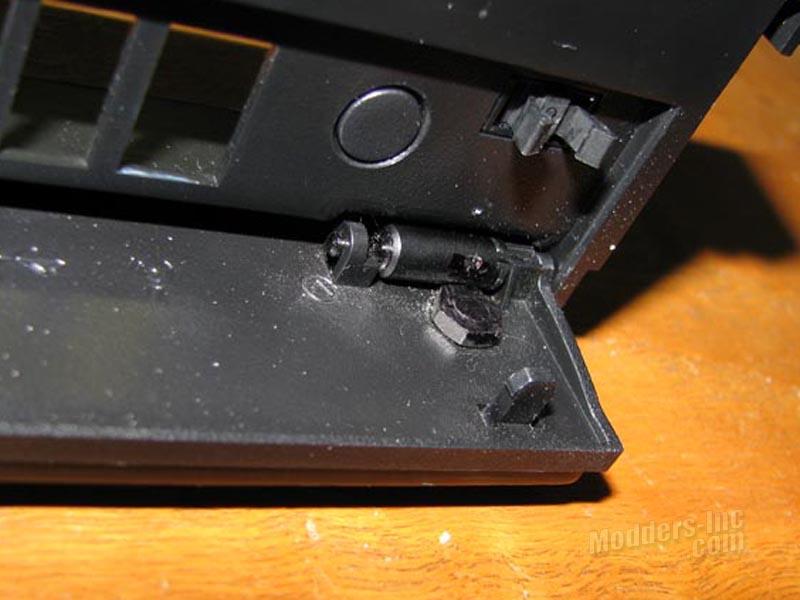 To keep things working as it should I had to grind down my bolts and nuts for the USB door. There is very little room behind the door to mount anything.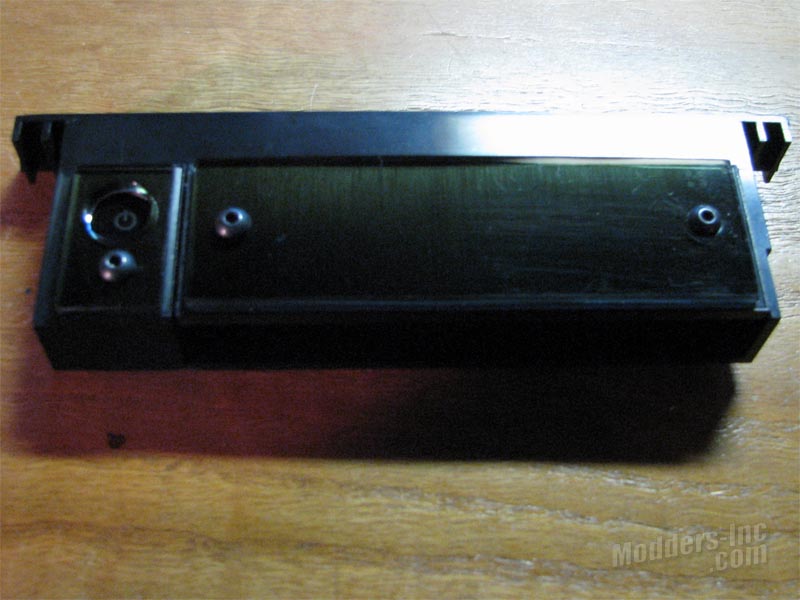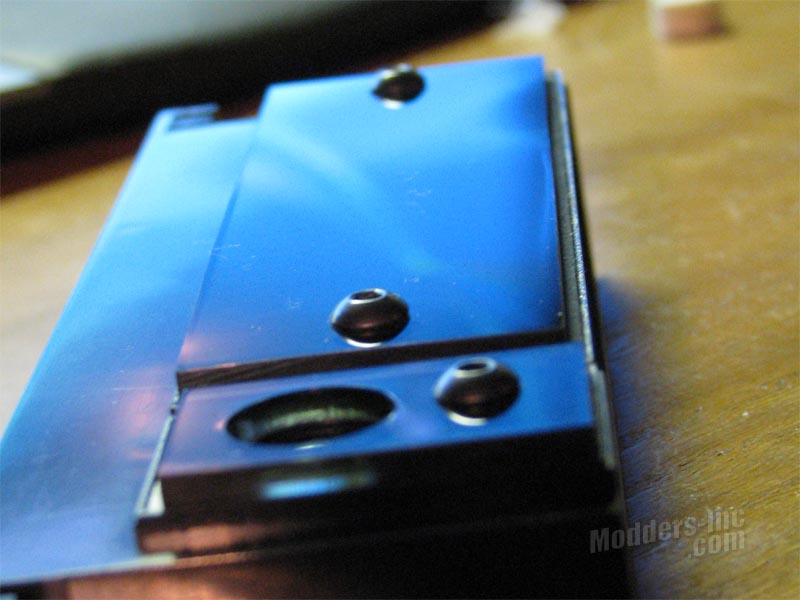 While doing the fitting, I was still undecided on leaving the brushed aluminum look under the plexi or if I was going to paint those areas. I also had to make a slight adjustment to allow clearance from the USB door to the 5.25″ door below it (which is why its off set from the power button cover.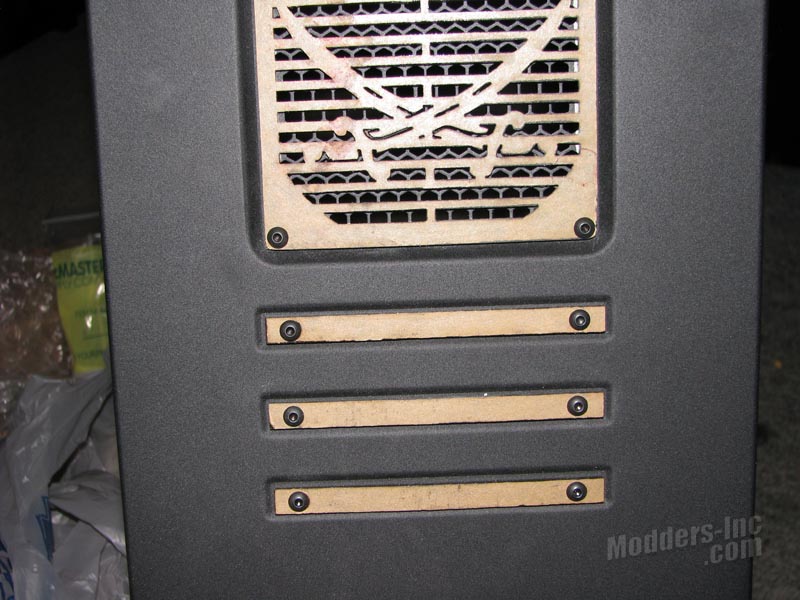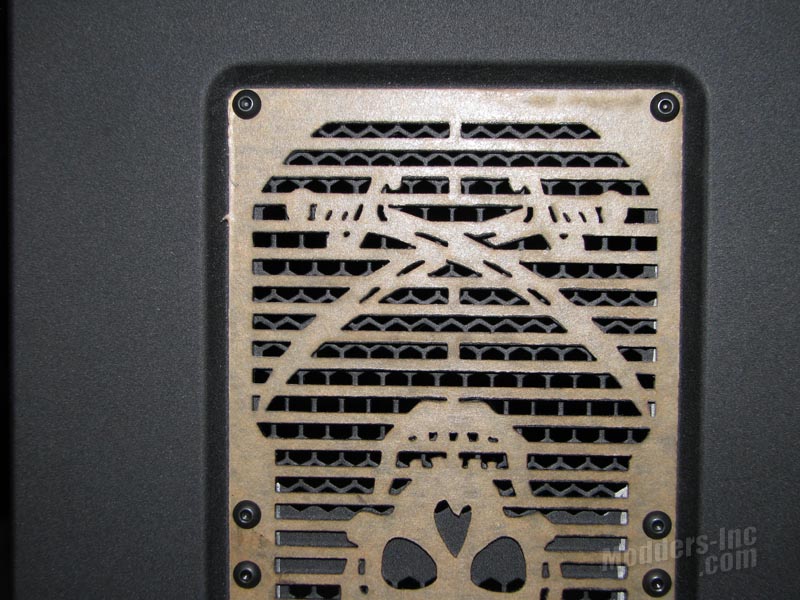 I then started fitting the upper fan grill and filler pieces. These where more or less just for a cosmetic appeal to pull the top in with the sides and the front.
I'm still not sure why Corsair decided to recess the upper fan mounts and the 3 spots ahead of it. With the Matte finish the stock case has, it doesn't look to bad but I would have rather it be a flat surface.