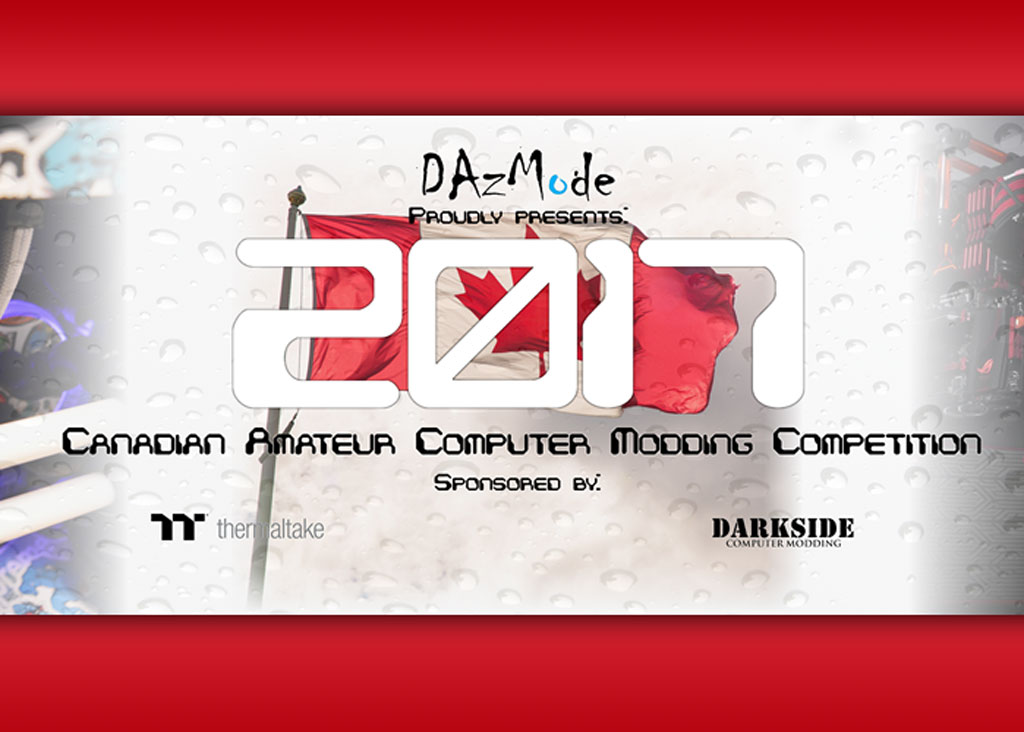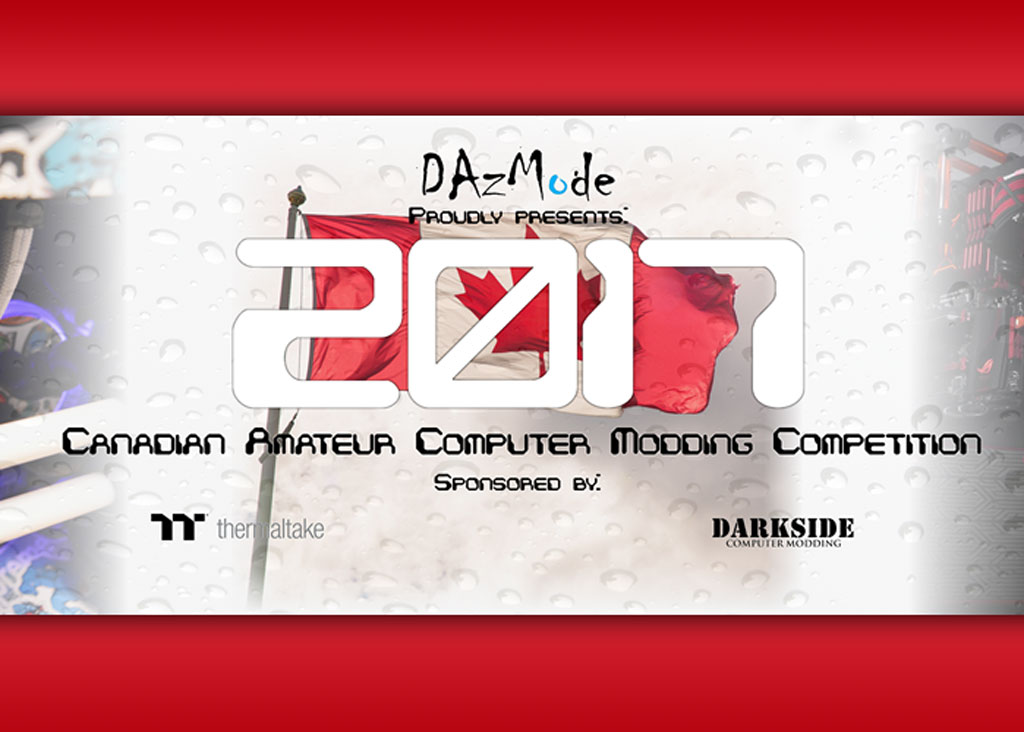 Canada finally has their own modding competition! Hosted by DazMode, the signups for the Canada Amateur PC Modding Competition 2017 start September 4th and ends on November 6th. As the name says, this is a competition for amateurs so that there is less barrier for entry and is more accessible. That means no sponsored projects are allowed which are unfair for beginners.
The event is sponsored by Thermaltake and Darkside Computer Modding. Judging will be done by notable modders Stephane of Snef Computer Design, Jesse of JP Modified and Erik of EZgunna82 PC Modding. Anatoly "Daz" Babkin of Dazmode will also be a judge of course. On top of the winning entries, bonus awards from the sponsors are out for grabs. This includes best Thermaltake casemod, and best waterloop as well as best LED lighting use.
The Modding Competition Rules:
Time Frame:
Sign Up Starts: Mon. Sept 4th
Sign Up Deadline: Mon. Nov 6th
Build Deadline: Mon. Dec. 4th
Judging Starts: Mon. Dec 4th
Winners Announced: Fri. Dec. 8th
Judging Criteria
Aesthetics = 25%
Skills = 25% (if outsourced work, if did work manually or machined etc.)
Originality = 20%
Workmanship = 20%
Build Log Quality = 10%
Prizes
1st Place: Project Sponsored by Thermaltake (Consists of Case, PSU, Cooling, Waterloop).
2nd Place: Thermaltake Core x71 Chassis
3rd Place: Thermaltake Floe Riing RGB 360 AIO Premium Edition
Bonus Prizes:
$250 Gift card to Dazmode.com for Best Waterloop
Thermaltake Toughpower DPS G RGB 850W Gold PSU for Best Thermaltake Case Mod
 Darkside Computer Modding RGB Lighting Kit for Best Lighting
*Note Dazmode will select all Bonus Prize Winners.
Sign up and post updates at the DazMode forums: http://www.dazmode.com/_forum/forumdisplay.php?27-Canadian-Amateur-Modding-Competition