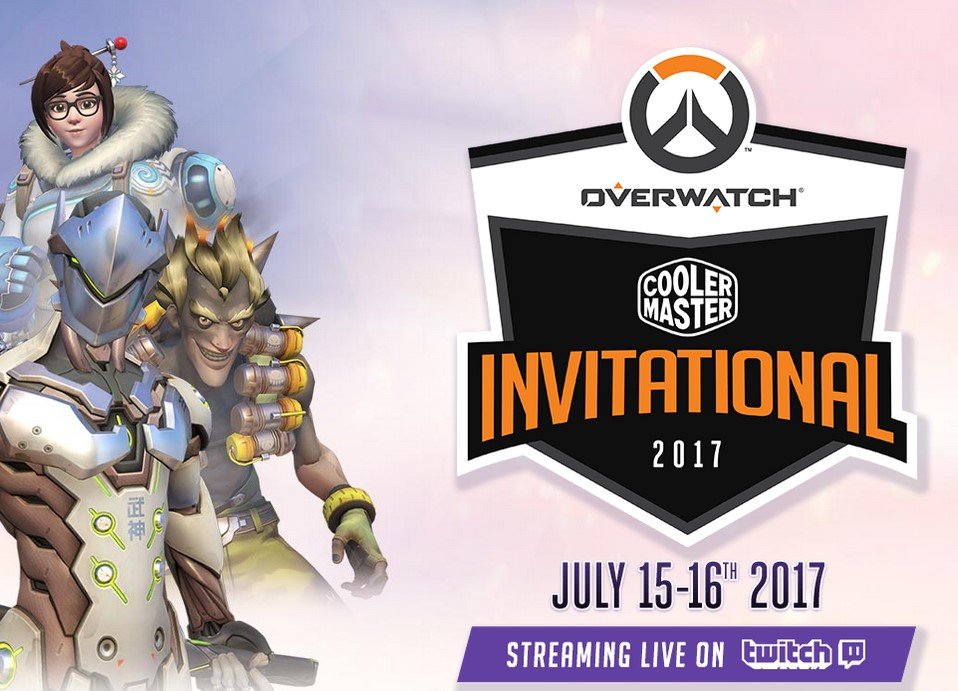 If you are in the Santa Ana, California area and want to experience the eSports event of a lifetime then check out Cooler Master's Overwatch Invitational 2017. The event gives 12 high school robotic teams from Southern California the chance to compete for a $40,000 prize pool. It is a two-day gaming event from July 15 to 16, which will be streamed live on Twitch.
How to Participate?
Passes are free while supplies last, so head out to https://www.coolermasterinvitational.com/ to get yours. Aside from the invitational tournament, the event will have raffles, PC building tutorials, and more. There are even unlimited free play PCs so attendants can keep their gaming hands busy.
Giveaways and Prizes for Participating
The even is hosted and organized by Cooler Master and Blizzard. Additionally, AMD, Viewsonic Gaming, Radeon Gaming and Seagate are Platinum Sponsors. Furthermore, Diamond sponsors include MSI, DXRacer, Crucial, CyberPowerPC, XFX and more. For this reason, you can only imagine what kind of cool swag you can win by participating and attending.
Schedule
Saturday July 15th
9:00AM – Doors Open
10:00AM- Pool Play Start
6:30PM- Wild Card Round
9:00PM- Final Seeding/Closing Ceremonies
Sunday July 16th
9:00AM – Doors Open
10:00AM- Elimination Rounds Start
8:00PM- Awards Ceremonies
10:00PM- Wrap Up
Visit https://www.coolermasterinvitational.com/ for more information. RSVP early and receive a special gift: https://www.coolermasterinvitational.com/rsvp/