Closer Look at the CM Hyper D92 »
Design-wise, the C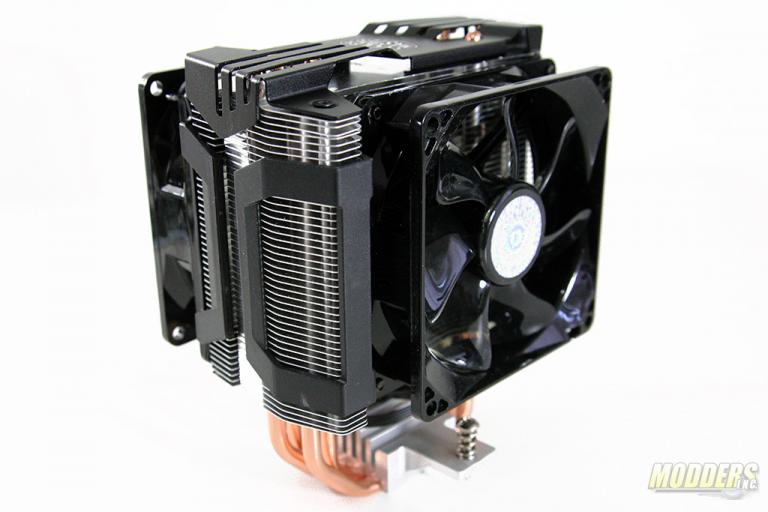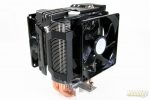 ooler Master Hyper D92 is a re-engineered Hyper N520, improving upon its design based on current system building concerns such as better RAM heatspreader clearance compatibility, better looks and improved efficiency. The direct-touch design has worked well for Cooler Master's mainstream CPU cooler offerings so the Hyper D92 utilizes it as well. The Hyper N520's signature offset fan design remains to compensate for the airflow deadzone, albeit using superior 92mm Cooler Master rifle-bearing Xtra Flow PWM fans and the mounting design has also been improved for convenience.
Review Sample Provided by: Cooler Master
Product Name: Cooler Master Hyper D92 CPU Cooler
MSRP: $44.99 USD
Product was given in exchange for work done to produce this review.
The Cooler Master Hyper D92 box drops the usual Cooler Master purple plus white for a black and white color scheme.  A table of specification is printed on the side while the rest of the box shows off the Hyper D92's features.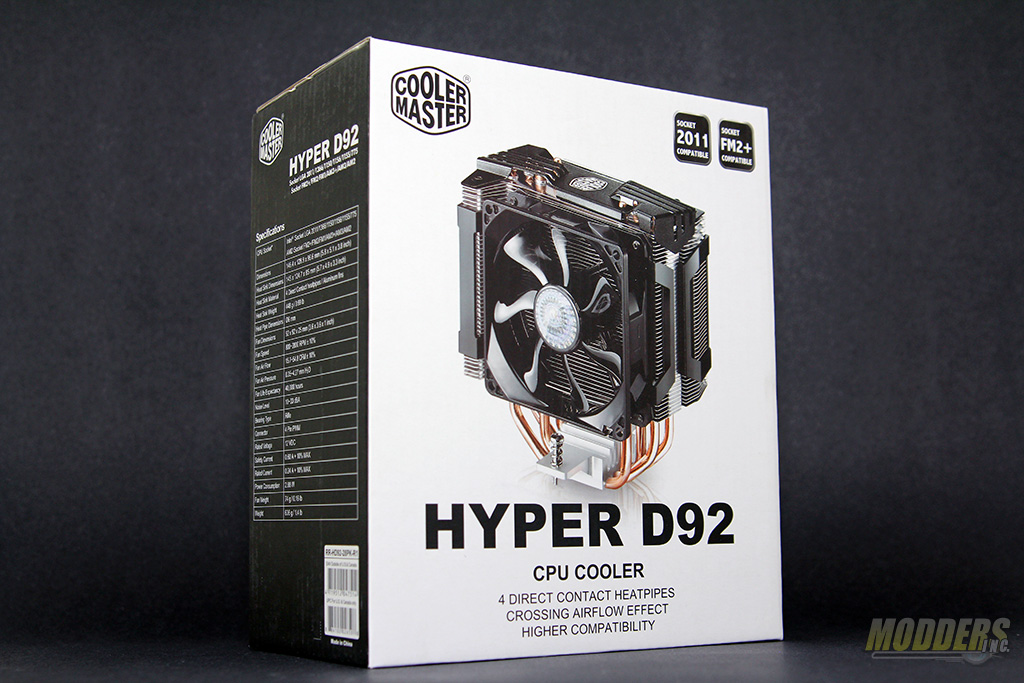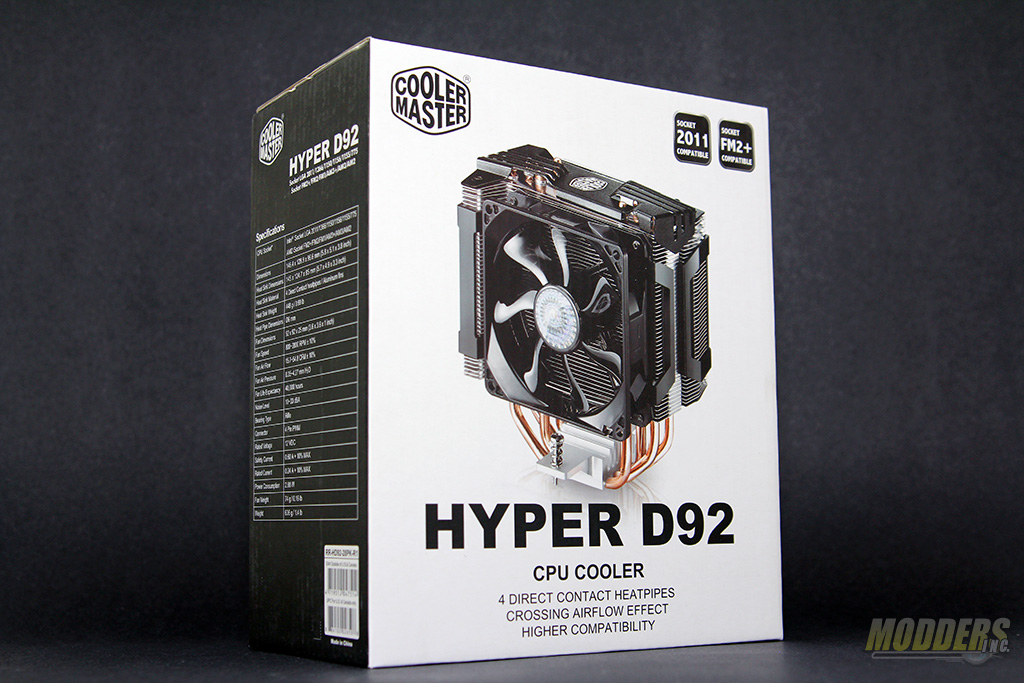 The internal components are separated into two compartments by way of a foam separator with the accessory box on top and the heatsink-proper with the fans pre-installed on the lower compartment. There is no padding for the heatsink body on the sides but the top and bottom foam padding hold the Hyper D92 heatsink in place at the middle of the box.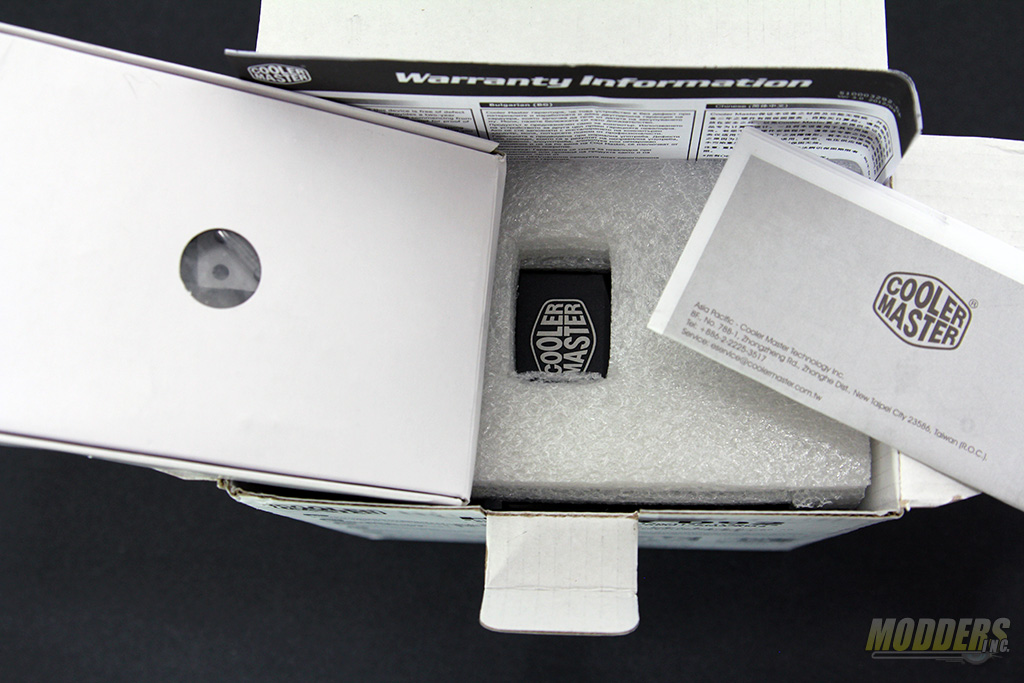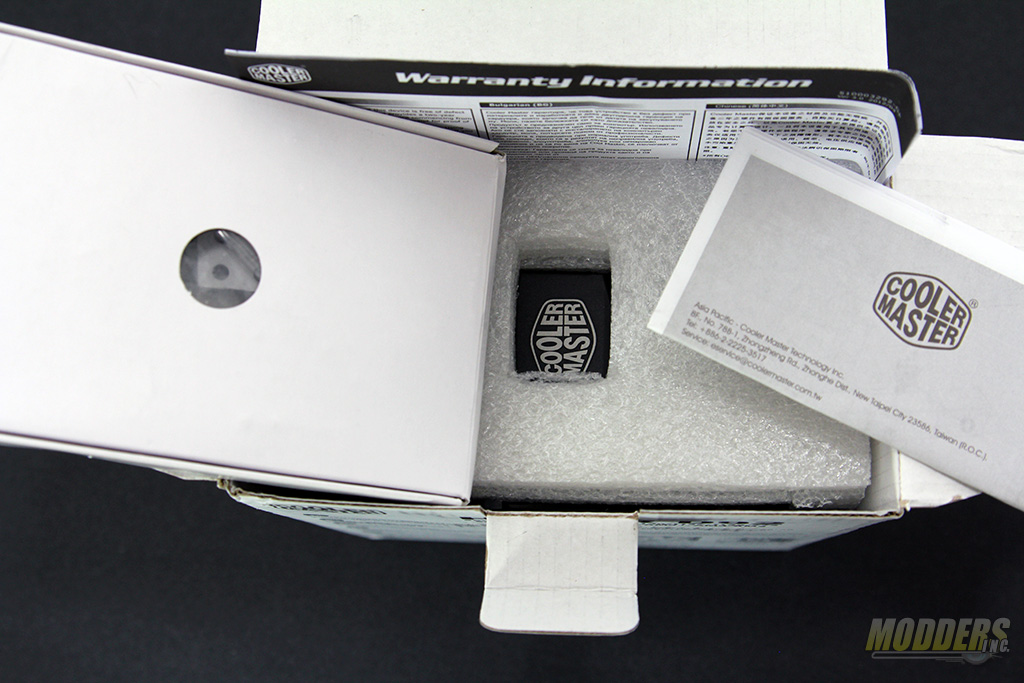 The accessories consist of an Intel backplate assembly, 4-pin PWM fan splitter, 4x thumbscrew mounts for LGA2011 motherboards, AMD backplate, AMD bracket, 4x Intel standoffs, 4x Intel thumbscrews, 2x Intel mounting bars, thermal compound, 4x sticky washers,  warranty information sheet and a fold-out installation guide.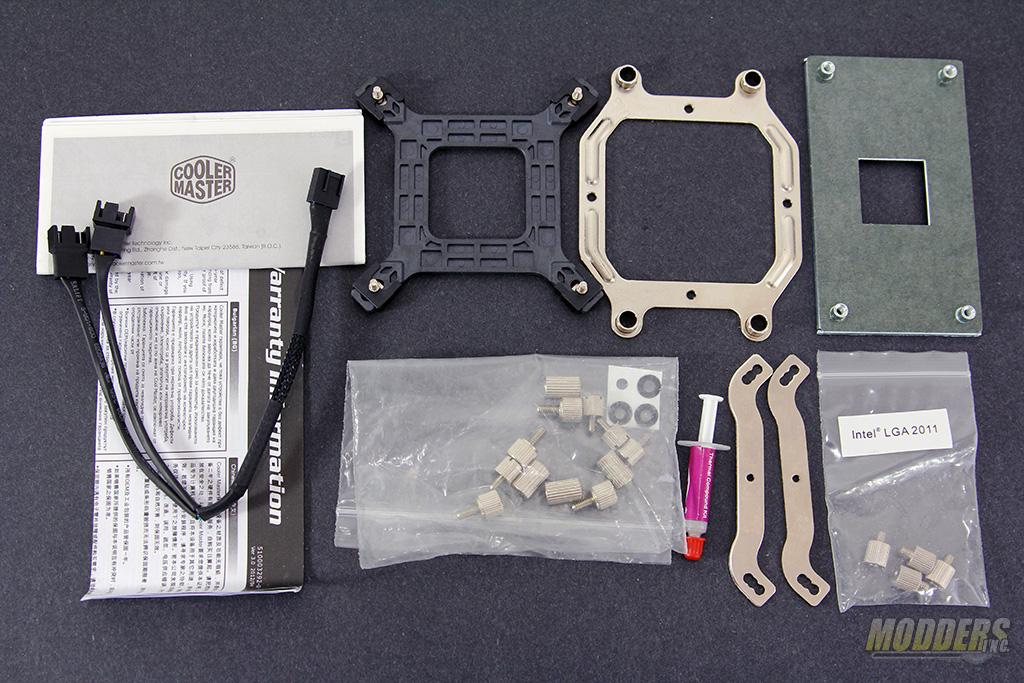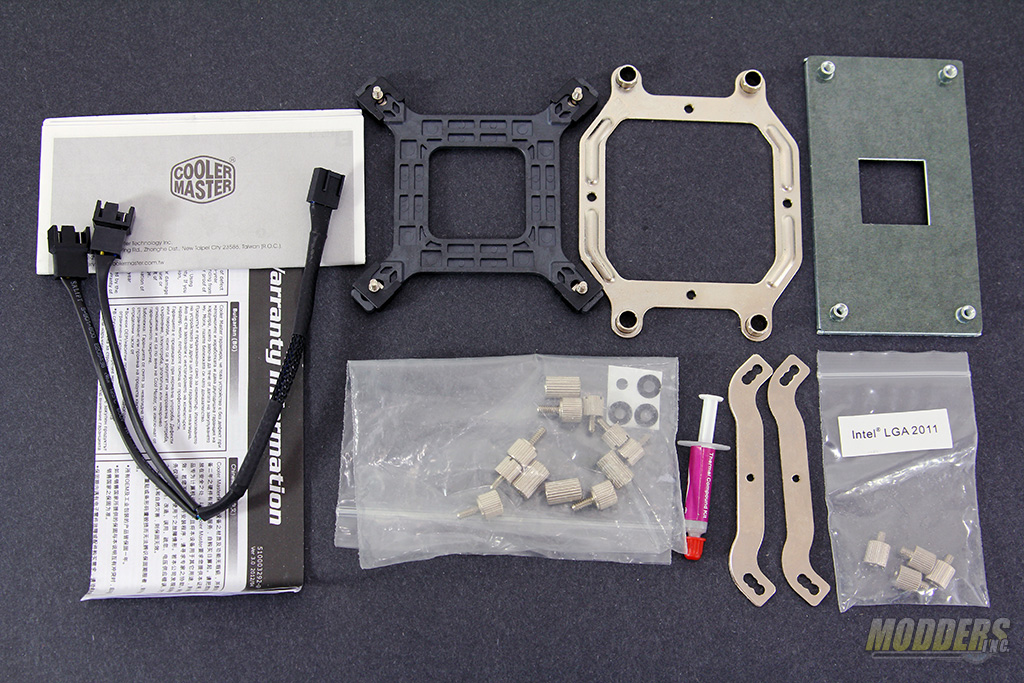 Specifications:
Model

RR-HD92-28PK-R1
CPU Socket

Intel® LGA 2011-3/2011/1366/1156/1155/1150/775
AMD FM2+/FM2/FM1/AM3+/AM3/AM2+/AM2
Dimensions

146.4 x 85 x 126.6 mm(5.7 x 3.3 x 4.9 inch)
Heat Sink Dimensions

146.4 x 128.9 x 96.6 mm (5.7 x 5.1 x 3.8 inch)
Heat Sink Material

4 Direct Contact Heatpipes / Aluminum Fins
Heat Sink Weight

448 g / 0.99 lb
Heat Pipe Dimensions

Ø6mm
Fan Dimensions

92 x 92 x 25 mm (3.6 x 3.6 x 1 in)
Fan Speed

800~2,800 RPM (PWM) ± 10%
Fan Air Flow

15.7~54.8 CFM ± 10%
Fan Air Pressure

0.35~4.27 mm H2O ± 10%
Fan Life Expectancy

40,000 hours
Noise Level

18~33 dBA
Bearing Type

Rifle Bearing
Connector

4-Pin
Rated Voltage

12 VDC
Rated Current

0.24A + 10% max.
Power Consumption

2.88 W (max)
Fan Weight

74 g / 0.16 lb
Weight

636 g / 1.4 lb