Closer Look at MasterBox Q300L »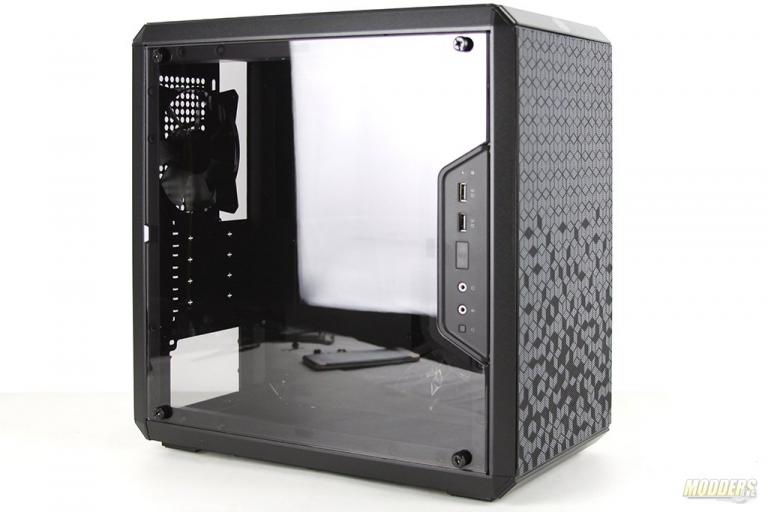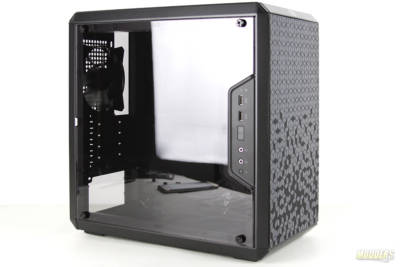 When building a media pc there is really only one thing that comes to mind, the size. What I seek in the media pc case is the style and ability to freely adjust and use components. Apparently Cooler Master and I have the same understanding. Introducing the all-new MasterBox Q300L. MasterBox Q300L is a Mini Tower type of a case that easily supports Micro-ATX and Mini-ITX motherboards and offers great cooling options. This case is very modular when it comes to customization. Users also have options to have the case upright or being on its side. Either way cooling this case would be a breeze, literally. From our previous experience with MasterBox cases by Cooler Master, I expect nothing less than spectacular quality and options from MasterBox Q300L.
Review Sample Provided by: Cooler Master
Product Name: MasterBox Q300L
Price at time of review: $ 39.99 USD
The product was given in exchange for work done to produce this review.
Just like all of the CoolerMaster cases Q300L is being shipped in an environmentally healthy box. The complete package weight about 10 Lb. and has very little color. In fact, entire information which is being provided is black and white.
There are some areas of the shipping box with descriptions of some of the features this case has to offer.
The case itself is packaged in a white foam and wrapped in a thin plastic bag to protect the case from any accidental damages. Frugal areas such as the left window are protected by a thin, self-adhesive clear tape.
Technical Specifications
Product Name
MasterBox Q300L
Product Number
MCB-Q300L-KANN-S00
Available Color
Black
Materials
Steel, Plastic
Dimensions (LxWxH)
387 x 230 x 378mm
Motherboard Support
Micro-ATX, Mini-ITX
Expansion Slots
4
Drive Bays
5.25″
0
3.5″ HDD
1
2.5″ SSD
2
I/O Port
USB 3.0 x 2, Audio In / Out
Pre-installed Fan(s)
Front
N/A
Rear
120mm x 1
Fan Support
Front
120 / 140mm x 2
Top
120mm x 2
Rear
120mm x 1
Bottom
120mm x 1
Radiator Support
Front
120mm x 1 / 240mm x 1
Rear
120mm x 1
Clearances
CPU Cooler
157mm
PSU
160mm
GPU
360mm
Cable Routing
Behind MB Tray
28mm
Power Supply Support
Bottom mount, ATX PS2
EAN Code
4719512065488
UPC Code
884102038006