Keyboards
CM Storm QuickFire XT Mechanical Keyboard
« Page 4
 Conclusion
It's solid performance, comfort (I've been using this for over a month now), easy to handle, set-up and change.
Tactical sense and reaction. High quality coating, laser painted keys, steel base, hard and very solid frame.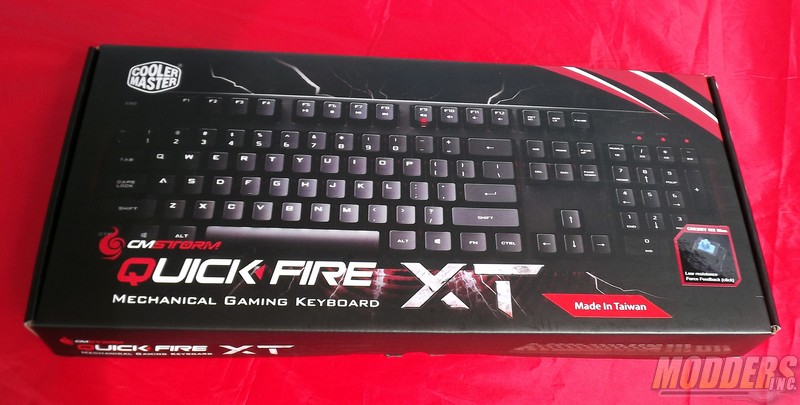 The CM Storm QuickFire XT is everything you could expect from a full layout mechanical keyboard and at $89.99 it comes in at a respectable value for those looking to jump into a high end mechanical keyboard. If a rugged, sturdy, good looking mechanical keyboard is what you want this board could be to your liking; it is mine.
Pros

---

Cons

---

-Full Mechanical Cherry MX keys (maintainable)
-Solidly Built and 2.43 lbs.
-Heavy Duty Materials and Coatings
-Replaceable High Density sleeved USB cable
-Key cap coating gives excellent Non-Slip feel
-Font is a Non-typical High Tech style
-Choice of Cherry MX Blue, Brown, Red or Green
-The 2.43 lbs. might have a heavy feel for some people.
With the only Con I could find is also in the Pro column. I can not find anything I really don't like. I consider this a winner and choice keyboard.
[sc:editors_choice_award ]