« Intro
|
Page 3 »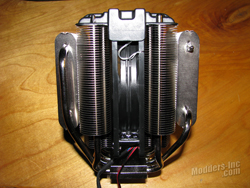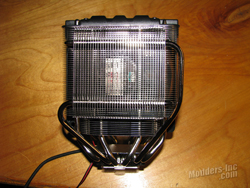 The Cooler Master V8 is a large bodied cooler that measures in at 120 mm x 128 mm x 161.5 mm. So you will want to make sure that your chassis selection can handle a cooler of this size. With its eight heatpipes and four modular fin sections, it brings in a large surface area for dissipating the heat created by your CPU.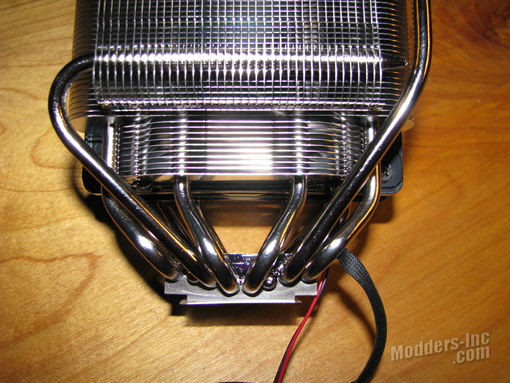 The heatpipe layout is done in a manor that should spread the heat across the fins fairly evenly. The center two pipes feed the center section of the inner fins, while the next two in either direction feed one of the outer fins, with the remaining pipes feeding the outer parts of the inner fins.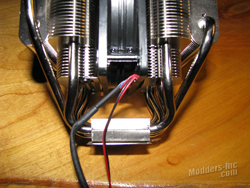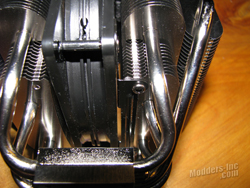 Looking at the base, we see that the fan has two sets of wires coming off of it. One is the PWN 4-pin connector while the others is running out to a speed controller that can be mounted via the supplied PCI Bracket or can be mounted else where on the rear of the case. Cooler Master also included a small Allen wrench so that you can change the fan if need be. There are 4 Allen screws in the upper cover, and two on the lower bracket.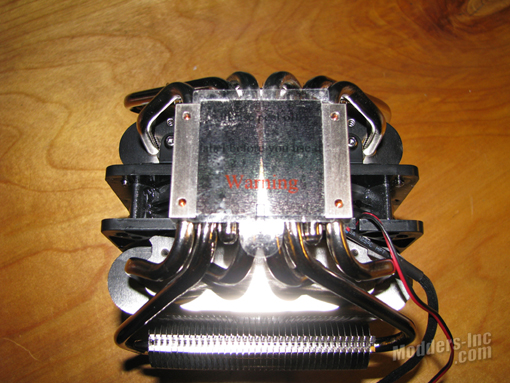 The cooler comes with a protective tape over the milled surface of the base to help protect it. We can also see that the retention brackets will mount to the outer edges of the base via four screw mounting holes. The base is constructed of copper and nickel plated.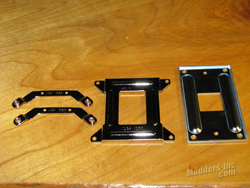 Opening up the accessory box you will find two bags of goodies that contain all the needed hardware for installation on AMD Socket (Socket 940/AM2/AM2+), Intel Socket LGA775 and LGA1366. As I stated, the early versions shipped before the Core i7 released, which is why some don't show that it does support the Core i7. So if you're planning a Core i7 build and looking to pick one of these up locally, make sure it says "LGA 1366 Ready" on the front of the box.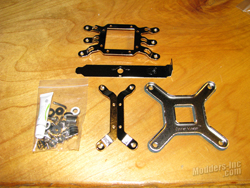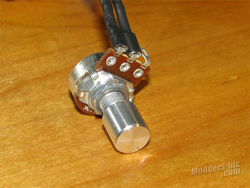 The Cooler Master V8 CPU Cooler also includes the PCI mounting bracket for the wired fan speed controller. The fan speed controller will adjust the voltage from 7V to 12V, which will allow you to select the best performance vs noise ratio for you. The controller also has long enough leads to reach down the first three or four PCI slots. I found it odd that the fan's power wires were sleeved, but these weren't.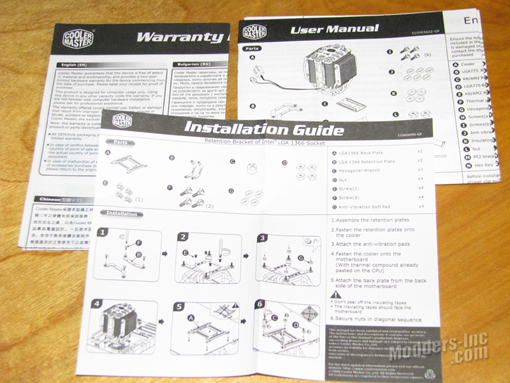 Even though some of us don't use them, its always great to see that the manufacture includes the needed instructions.