Page 2 »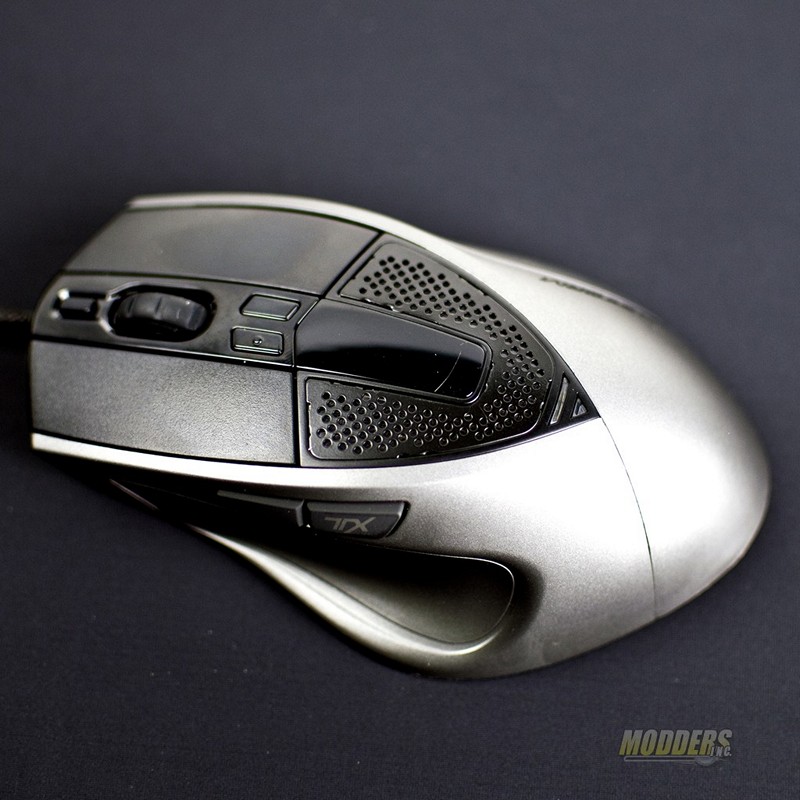 When it comes to mice, not one manufacture can make one mouse to fit everyone. Each person is unique in his or her physical attributes as well as his or her likes and dislikes. The uniqueness of each person is one of the reasons that there is a vast selection of mice. A mouse is a very personal item and what fits and works for me may or may not work well for someone else it is completely dependent on the person using it.
In September of 2009, I had the opportunity to review the latest and greatest mouse from CM Storm: The Sentinel Advance. After that review, I switched to that mouse for daily use as well as for gaming. The mouse performed well and was comfortable to me. In 2012, CM Storm released an evolutionary updated mouse: The Cooler Master CM Storm Sentinel Advance II.
Does the Sentinel Advance II live up to the legacy laid down by its sibling? Continue reading to learn the answer to that question. 
---
Features & Specifications
        

200 – 8200 DPI tracking resolution
         128 KB Sentinel-X TM Memory for profiles and macros
         On the fly DPI adjustments (+/- 200 DPI)
         As little as 1.5 mm lift-off distance
         Up to 150 IPS – 3.8 m/s
         125 Hz – 1000 Hz USB rate fine-tuning
         5 profiles with 4 DPI setting each
         8 programmable buttons
         9 virtual buttons via button combinations
         Right-hand Ergonomic Design
         Customizable OLED logo
         Customizable multi-color LED light system
         5 x 4.5g weight fine-tuning system
Model Number

SGM-6010-KLLW1

Available Color

Grey

Form Factor

Right Hand Ergonomic

Sensor

Avago ADNS-9800 Laser Sensor 

Programmable Button

8

Onboard Memory

128 KB

Polling Rate

1000 Hz /1 ms

Velocity

Up to 150 ips

Acceleration

30 g

Dimensions

83.6(L)x135(W)x40(H) mm
3.3(L)x5.3(W)x1.6(H) inch

Weight

139 g / 0.31 lbs