Cooler Master CM Storm Sentinel Advance II High Performance Gaming Mouse
Article Index:
Conclusion
Along with the Sentinel Advance II Cooler Master sent me two of the largest mouse pads that I've ever seen. I should not say mouse pad, I should say mouse mat, they measure 17×13". I had to clear off the surface of my desk to use them. Both pa..I mean mats functioned well under the Sentinel advance.
The CM Storm Sentinel Advance II is a welcome update to the Sentinel Series. The updated sensor is more accurate during game play. Cooler Master didn't change the overall look or the ergonomics of the mouse in the latest update. They made a comfortable mouse better. However, it's not without it's flaws. The new sensor is supposed to help with lift off and a couple of times during game play just to test I'd pick the mouse up and it would continue to track in game for a short bit. Not that big of an annoyance but it's still there, higher skill and professional gamers would be more prone to this sort of annoyance that I am. Cooler Master's software is clean and functions well. The software is fast in the interface and items are clearly labeled. The Storm TX is a nice addition as well. While I am not a big user of scripts or macros, I may try my hand at some here in the near future. Overall the CM Storm Sentinel Advance II is a great mouse and has replaced the original Sentinel Advance on my desk.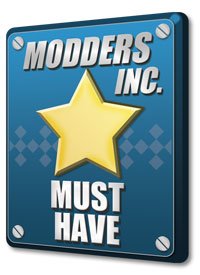 Article Index: