Layout and Feature Overview »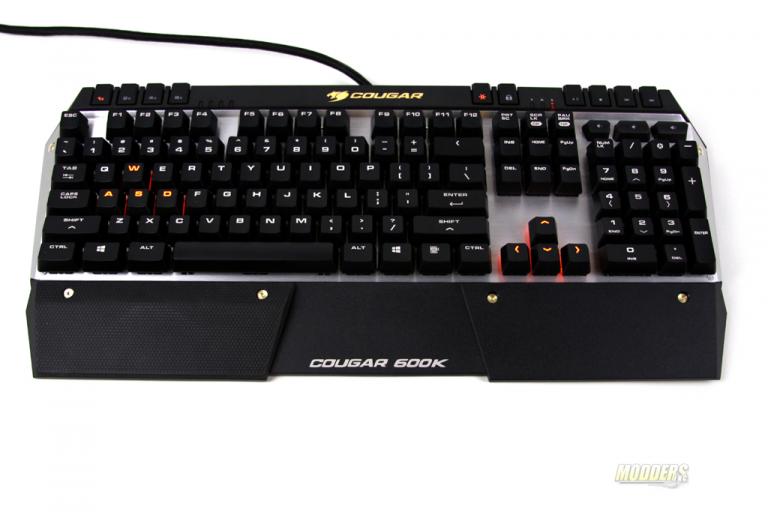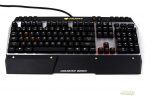 Everyone wants performance from their peripherals. I beat on my tools daily as I want to squeeze every bit of performance out of them. What concerns me the most is the longevity of a tool, as I do not have time to deal with replacements or try to fix them. This applies to pretty much everything I use for work purposes and of course home gaming.
Very recently we at Modders-Inc reviewed the Cougar 700K gaming keyboard. The Cougar 700K offers a lot of bells and whistles and has some great features which could be utilized in the gaming world. Today we have a chance to take a look at Cougar 700K 's little brother, 600K gaming keyboard. The Cougar 600K is based on Cherry MX mechanical switches that provides longevity in operation along with exceptional performance for gamers. The Cougar 600K has four different options for switches: black, red, brown and blue. The version we have on hand uses blue MX switches. Let's jump in to the review and take a closer look at the Cougar 600K.
Review Sample Provided by: COUGAR
Product Name: COUGAR 600K Mechanical Gaming Keyboard
Price at time of review: $ 139.99 USD MSRP
Product was given in exchange for work done to produce this review.
Specifications
Product name
COUGAR 600K gaming keyboard
Key switch
Cherry MX mechanical
Processor
32-bit ARM Cortex-M0
N-key rollover
Yes (USB mode support)
Game type
FPS / MMORPG / MOBA / RTS
Polling rate
1000Hz / 1ms
Repeat rate
1X / 2X / 4X / 8X
Material
Aluminum / Plastic
Palm rest
Yes
USB pass-through
Yes
Interface
Golden-plated USB plug
Cable length
1.8m Braided
Dimension
230(L) X 467(W) X 40(H) mm
9.06(L) X 18.38(W) X 1.57(H) inch
Weight
1.1kg
System Requirements
Works with Windows XP 32bit/64bit, Windows Vista 32bit/64bit, Windows 7 32bit/64bit, Windows 8 32bit/64bit, Windows 8.1 32bit/64bit.
Packaging
The Cougar 600K arrived in a shipping box; inside I found the actual packaged unit. The packaging box is very solid and unique with colors that match the German flag. Listed on the front of the packaging box are all of the features of Cougar 600K. It is later on in my experience with the unit that I found out that this keyboard is completely driver-less. (default Windows keyboard drivers).
Detailed information about some of the features can be found on the back of the packaging box. Overall features consist of Cherry MX Switches (blue in this unit), Aluminum structure, N-Key rollover, 32-Bit ARM processor, 1000Hz polling rate, Repeat rate 1x/2x/4x/8x and USB Pass-through.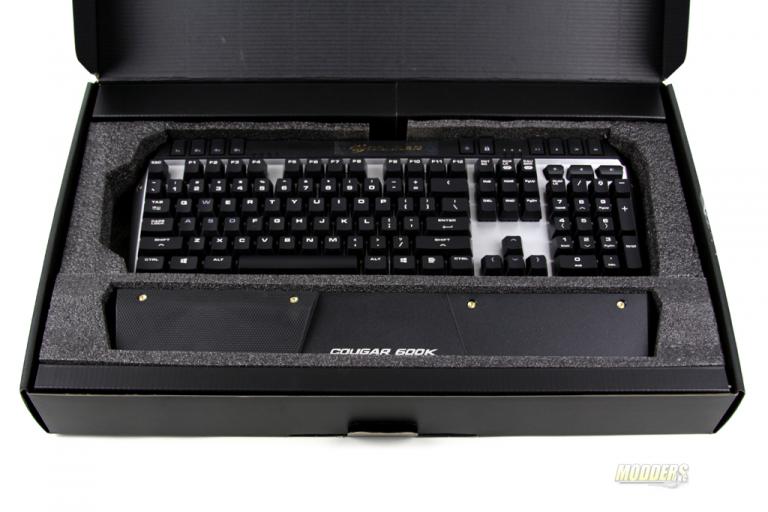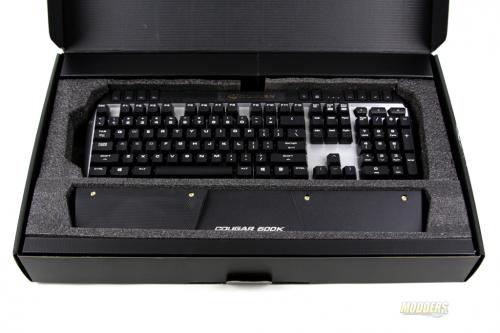 The whole keyboard, including the arm rest, was embedded in the recycled foam enclosure. Everything was well secured and nothing moved during shipping. There aren't many accessories that come with the Cougar 600K. This unit comes with a plastic arm rest with a detachable rubber hand rest, a setup manual and a set of Cougar decals. There's not much in the manual about the setup or the usage of the Cougar 600K. It's a "Plug and Play" as there are no drivers to install. The plastic arm rest snaps onto the keyboard and stays with the unit very well. It takes some caution and some force to remove the arm rest. If you are planning to detach and re-attach the arm rest often, be careful not to snap mounting clips. The detachable rubber hand rest attaches to the arm rest via small built in magnets.