Network Hardware
CUK AC1300 Dual Band USB Adapter Review
Dongle with WPS Encryption
« Packaging and Specifications
|
Benchmarking »
Closer Look
AC1300 is a USB 3.0 Wireless Adapter. What I was looking for is the Manufacturer of this device, however, I couldn't find any logos or markings that would point me in the right direction. The only clue I found was the Model Number "WS-WN688U3". Searching the web I found the manufacturer WAVLINK. While the device looks identical, it is named differently. AC1200.
Length of AC1300 is just shy of 5 inches so it will definitely be visible. The device comes with driver CD and a Quick Installation Guide. Again no Manufacturer credits here. Drivers for this model are provided by Realtek. What this driver also installs is Cisco EAP.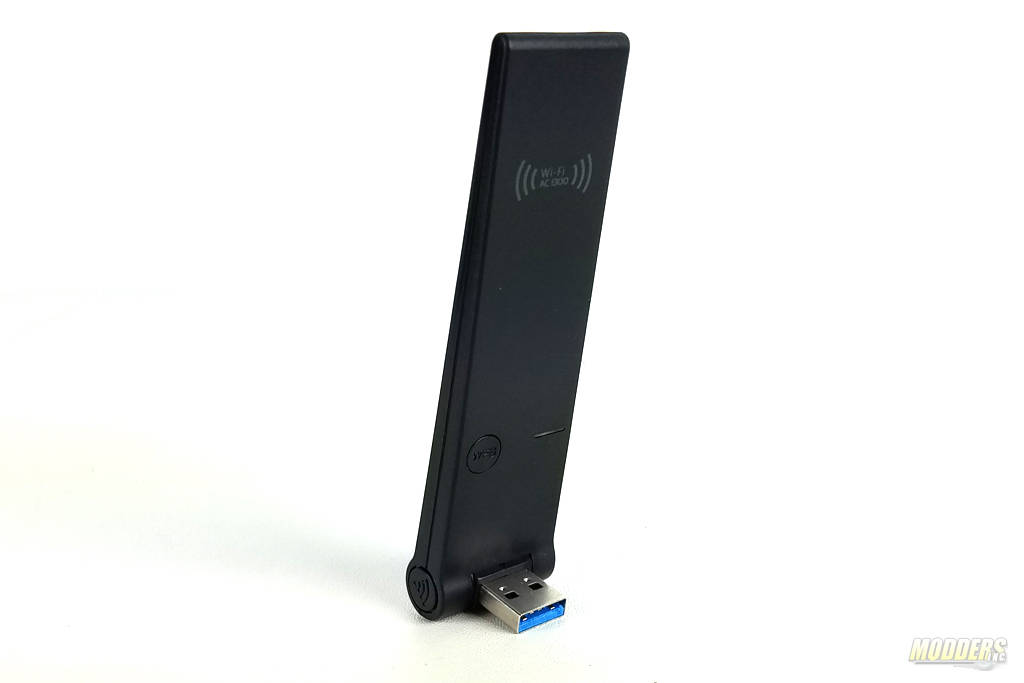 AC1300 comes with one button for WPS installation and a small LED for activity reporting. It is also worth to mention that this device can be connected to USB 3.0 connections.
Asus G75VW-DS73-3D
Synology RT2600AC
ALLIED TELESYN AT-9924T ADVANCED LAYER 3+ GIGABIT 24-PORT NETWORK SWITCH, Boot (2.6.6-02) Cat6E cables used for network testing.
MSI 970 GAMING (server)
JPerf 2.0.2