Network Hardware
EnGenius ESR530 Dual Pack Home Mesh Network Review
EnGenius ESR530
Closer Look at EnGenius ESR530 »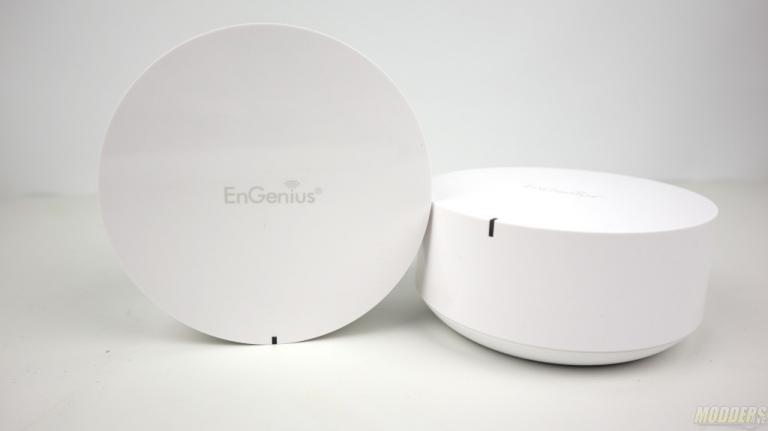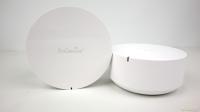 Mesh-based home networking has been around for a while now and there is a big competition that is happening between manufacturers to take the lead in the market. Some of the biggest players in mesh networking are Google, Ubiquity, Netgear, and EnGenius. EnGenius has been part of the wireless market since 1999 and since then it has heavily vested in radio frequency and delivery of long-range wireless connectivity in enterprise environments. Their SmartHome WiFi systems offer the same mesh-based connectivity to residential customers as enterprise customers. The ESR530 is a good example of what EnGenius has to offer for home users.
Review Sample Provided by: EnGenius
Product Name: ESR530 Dual Pack
Price at time of review: $ 129.99 USD MSRP
Product was given in exchange for work done to produce this review.
Specifications
Wi-Fi 5 (802.11ac) Wave 2
2.4 GHz / 5 GHz (Dual-Band)
Mesh Network Support
1 x 10/100/1000 Mb/s Ethernet WAN Port
1 x 10/100/1000 Mb/s Ethernet LAN Port
1 x USB 2.0 Type-A Port
EnMesh Mobile App Setup
Packaging of ESR530 is very simple. On the front of the box you can see a graphic that represents the actual unit. The back of the box has some information about what this device is capable of. Features such as Smart Link, Parental Control, and a few others are outlined here.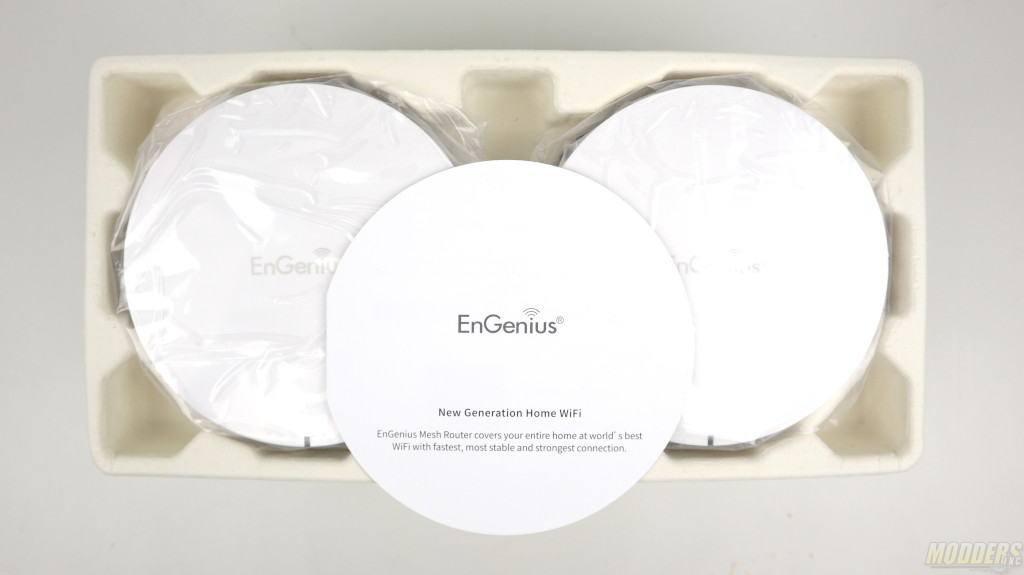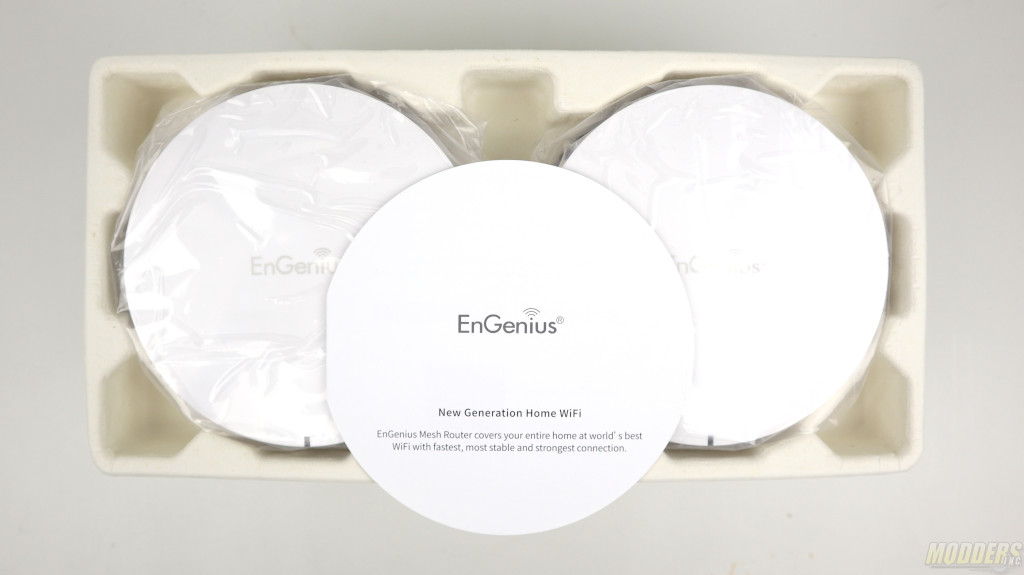 The internal packaging of ESR530 is simple as well. Just a recycled cardboard shell is used here to hold two routers in place.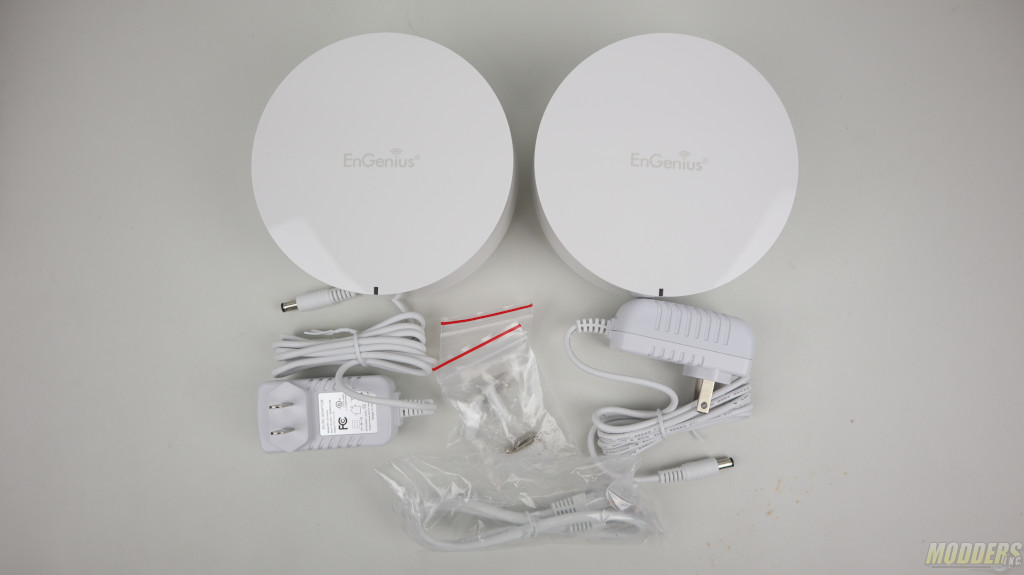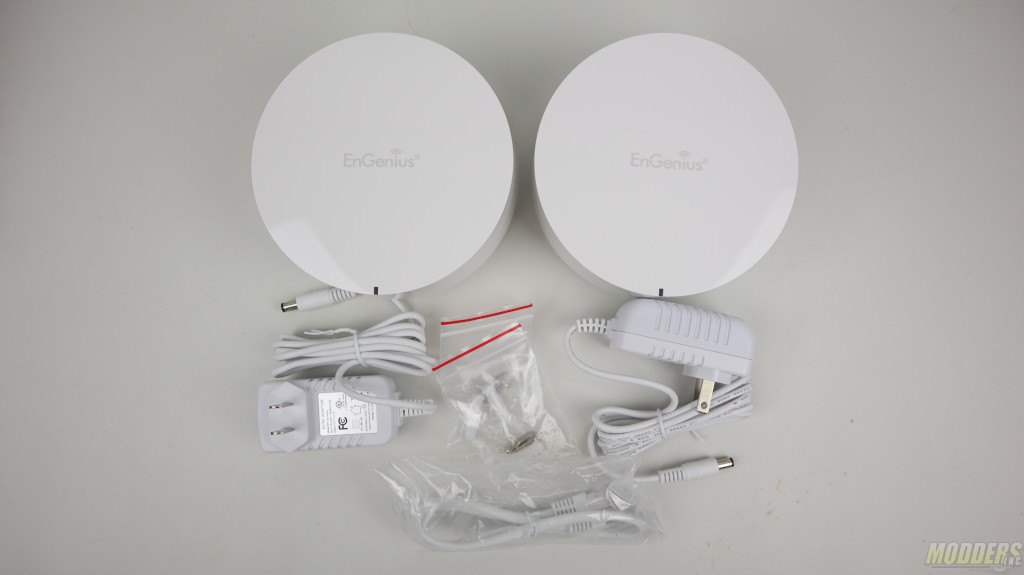 The whole package comes with everything you need to get started with mesh networking for your home. Each ESR530 comes with a wall mount power supply, two screws for mounting unit on the wall, and Ethernet cable to connect to your home network.