« Intro
|
Page 3 »
 ECS Z87H3-A2X Golden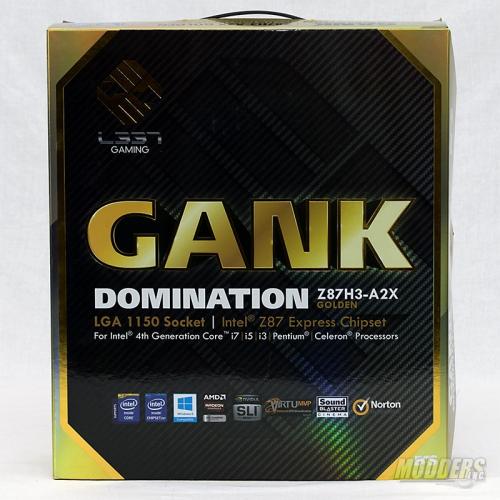 To me, it is very interesting how manufactures package their items. Does a simple package mean a crappy product or does a fancy product mean they are hiding something? The packaging for the ECS Z87H3-A2X Golden motherboard has a lot of information.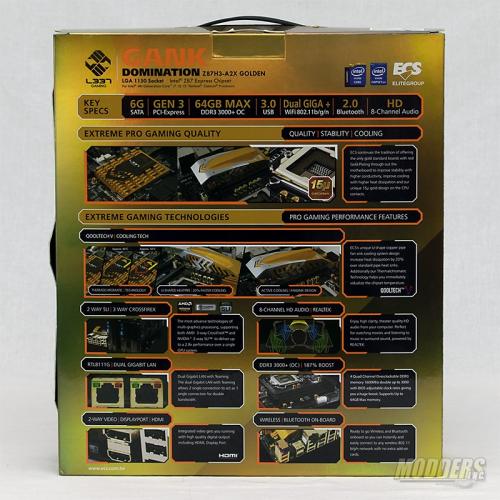 Flipping the box around ECS goes into detail on the features of the ECS Z87H3-A2X Golden motherboard.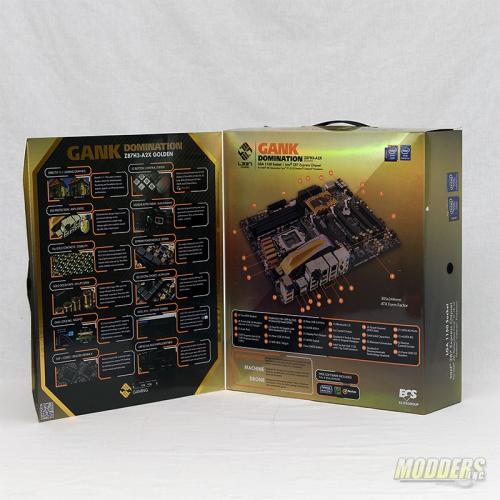 The box opens like a book with even more information on the features on the inside of the cover, and specifications and part identification on the other side.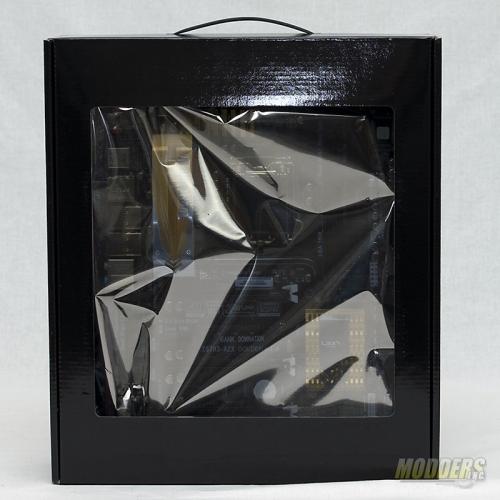 Inside the flashy holographic outer cover, the ECS Z87H3-A2X Golden motherboard is encased in a heavy duty cardboard inner shell. Surrounding the motherboard is the standard anti-static bag.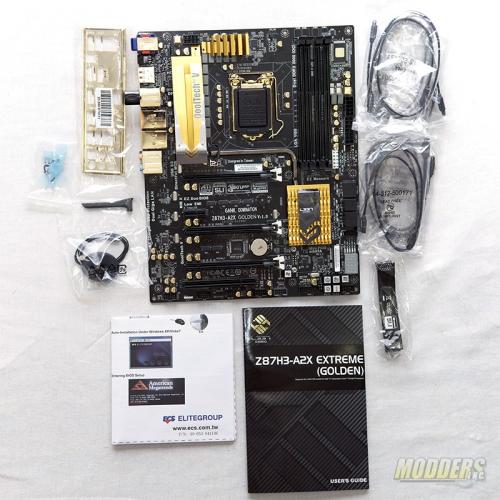 The package includes everything needed to install and get this motherboard up and running. The only complaint that I could even lodge at this point, is with everything included in the package, why not include a COM bracket? The package includes, The I/O shield, port covers, wireless antenna, antenna extension, software CD, User manual, SLI bridge, and six SATA 3.0 cables as well as the ECS Z87H3-A2X Golden motherboard.