« Page 3
|
Page 5 »
 Continued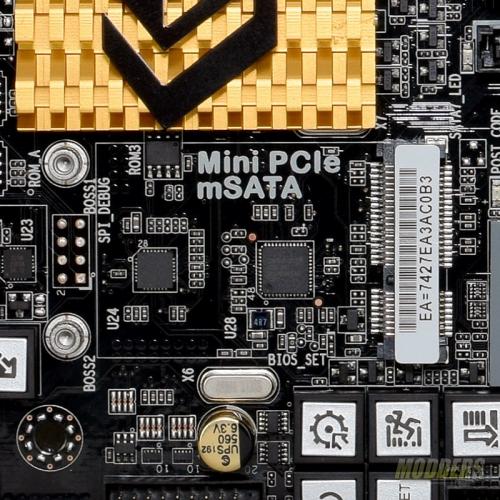 Just under the south bridge heatsink is the Mini-PCIe slot or mSATA. This slot can be used with either type of card. mSATA for storage purposes, or a mini PCIe card such as a wireless card can be installed.
Just below the mSATA slot on the ECS Z87H3-A2X Golden motherboard are the feature buttons. Power as well as reset are located here. The top left button, labeled BIOS_SET, will force the motherboard to boot directly into the BIOS. The running man button is the Quick OC button. Pressing this button will perform a fast overclock on your CPU. During my testing, I was able to get about a 300 MHz overclock just by pressing this button. The final button in the group is the LED display button. Each press of this button changes what the LED displays. Post code, CPU Temp, CPU Voltage, and CPU Power are a few of the display items. The button located on the left of the picture is the BIOS select button. If one BIOS gets corrupted and the board will not boot, pressing this button will switch to the back up BIOS.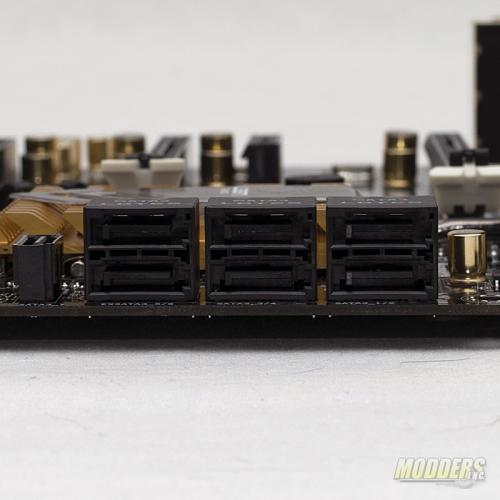 Six SATA ports are located on the far edge of the ECS Z87H3-A2X Golden motherboard. With an additional SATA port located just below.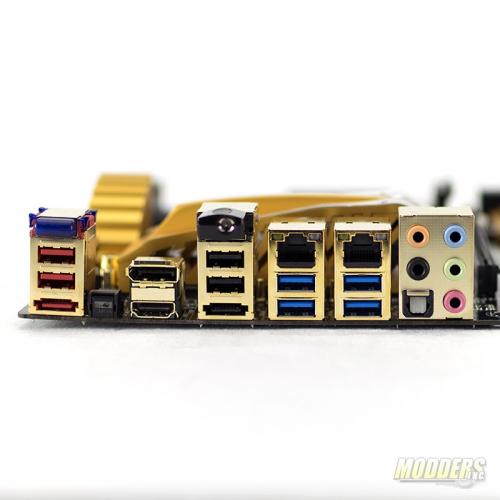 The ECS Z87H3-A2X Golden motherboard has a ton of connection options on the back. Six USB 3.0 and two USB 2.0 ports are featured. Two eSATA ports are located on the back as well. This board features dual network interfaces that can be configured in failover. They however, are not of the Killer NIC variety. Digital optical out as well as 5.1 surround sound are the audio options. There is a small button located between the top most USB ports and the HDMI port. This button is the clear CMOS button and if your board will not boot due to a bad overclock, you don't have to open the case to reset the BIOS.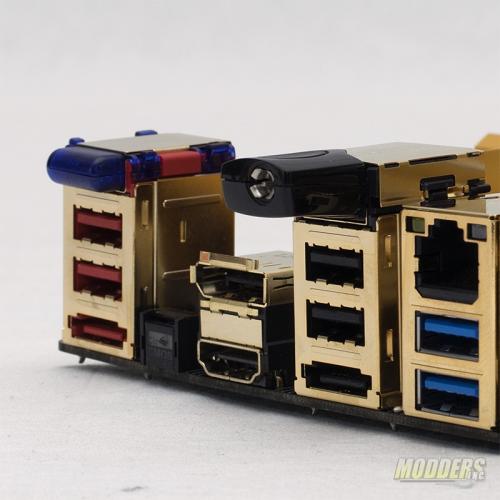 Wireless and Bluetooth are featured on the back of the ECS Z87H3-A2X Golden motherboard as well. It is my understanding that Wireless on this board is actually a USB WiFi dongle. All in all an extremely well laid out motherboard with a nice feature set.