« Page 8
|
Page 10 »
Continued
Cinebench R15 shows a 1 point difference between the two motherboards which is hardly a difference. I chose not to use the OpenGL test on Cinebench as we installed a discrete graphics card.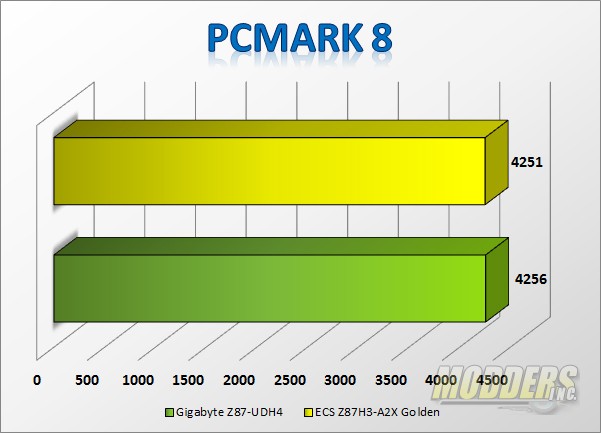 The ECS Z87H3-A2X Golden Motherboard came up 4 points shy of the Gigabyte board.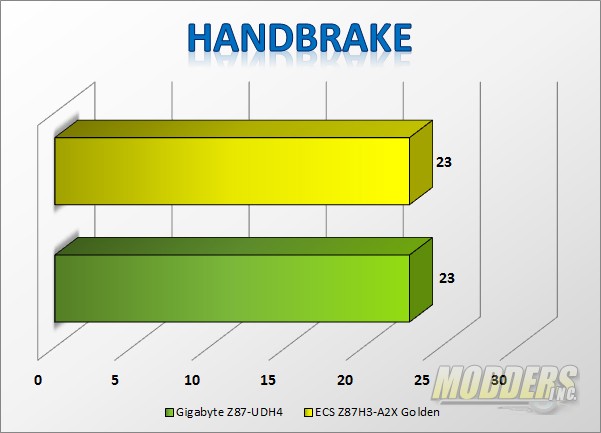 Handbrake is a video encoding software. To test, we took a 101 MB MPEG 2 video vile and encoded it to an MP4 file. Handbrake's results are time in seconds it took to encode the file; a lower time is better. Both boards turned in the exact same time.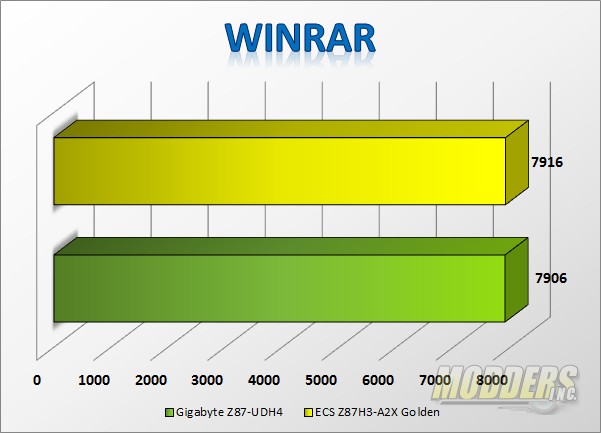 With WinRAR, we used the built in benchmark. We let the benchmark run for 1 minute and recorded the reported speed at the time. The results are in kb/s the higher the number the higher the score. Here the results are extremely minor between the two boards.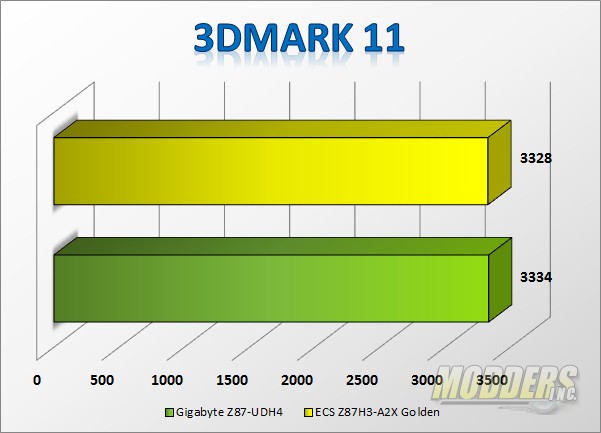 Kicking off the gaming tests, we see that both boards are extremely close.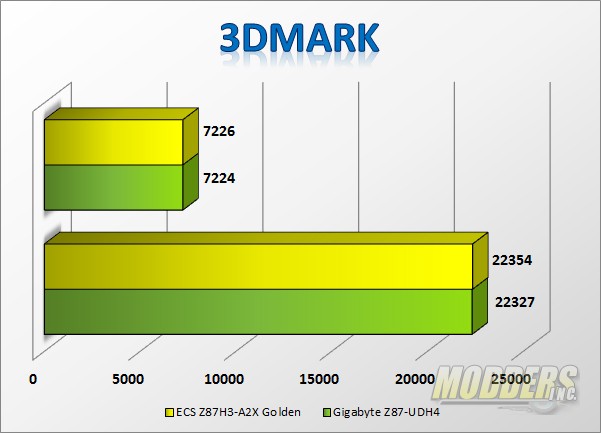 Very minor differences are noted in the results between the two boards.
The next two tests; Heaven and Valley were set to the highest settings and then benchmarks were run.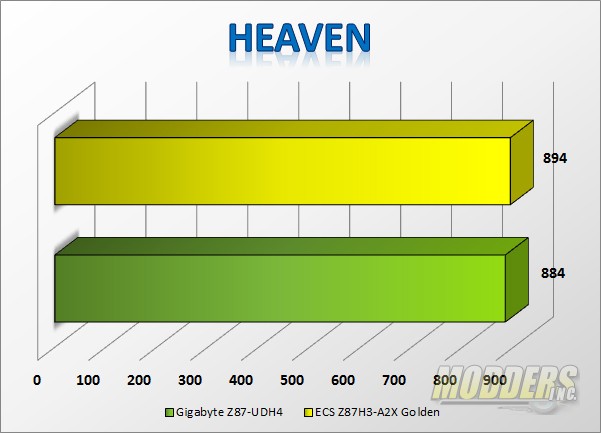 With the Heaven benchmark, the ECS Z87H3-A2X Golden Motherboard gains a ever so slight 1- point advantage.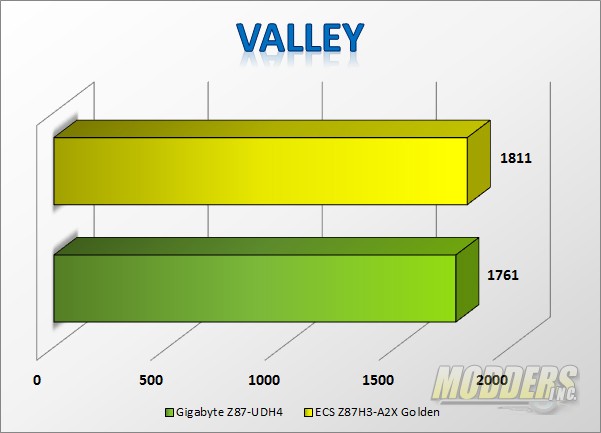 The difference between the two boards is a little more in the Valley benchmark.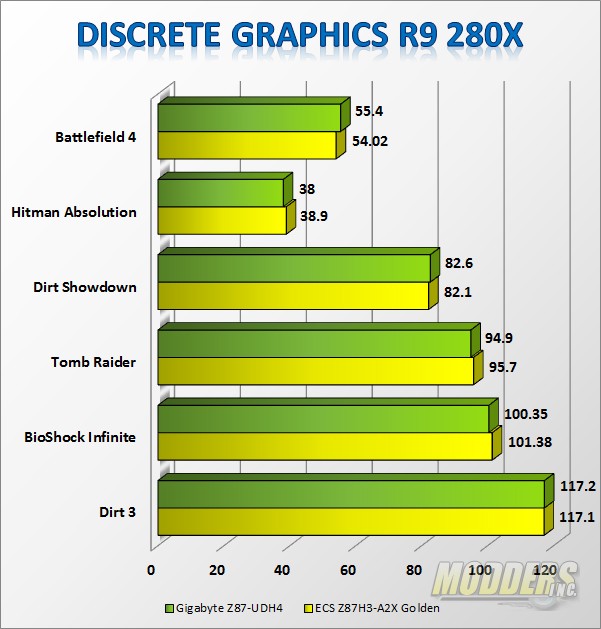 For the discrete graphics test I chose to benchmark the games as I (or you) would play them. We used the built in benchmarks when we could and set up a standard benchmark for Battlefield 4. All games were tested using the ultra or high. A couple of the games had an ultimate setting that was not used.
With the gaming benchmark, less than 1 frame per second separates the boards.